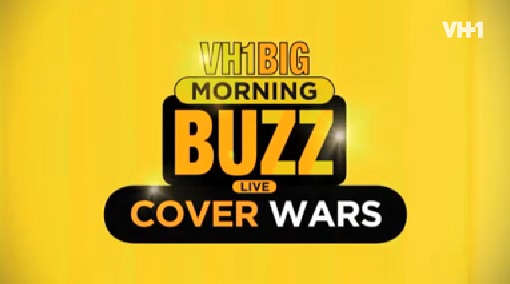 I'm super excited to appear VH1's Big Morning Buzz Thursday morning at 10am eastern!
Every Thursday Big Morning Buzz grabs the latest gossip magazines to break down the headlines and separate fact from fiction – dishing on what's dead right – what's dead wrong, and what's just plain mean! (And as a result, probably a little bit funny!)
If you haven't checked out the show before, Carrie Keegan and Jason Dundas are hilariously fun, funny and easy on the eyes. (Learn more about them HERE.) This is my kind of morning show!
A clip of the cover wars segment will appear here as soon as it goes online!
For VH1 fans who found their way here to POPgoesTheWeek, Welcome! We're all about Hollywood dish, interviews, the occasional adorable pet video, and anything people are talking about online.
At right, a photo of me where I look better than I actually do in real life.
Let's get social! I'd love to chat with you on Facebook, twitter, and instagram!
Find me at Facebook!
Or www.twitter.com/brianbalthazar!
Or instagram – @BrianBalthazar, online click www.instagram.com/brianbalthazar
Here are soime ways to stay connected to Big Morning Buzz!
Twitter: #Vh1Buzz @vh1 Hosts @CarrieKeagan and @JasonDundas
Facebook: facebook.com/vh1buzz
Website: buzz.vh1.com
Thanks for watching!