"Glee" Creator Has Heated Words Against Kings Of Leon…Kings of Leon Fires Back
"Glee" has become one of, if not the biggest show on television today.  Their music choices range from The Beatles to Lady Gaga to Cee Lo Green, and when it returns on February 6, it will have the biggest lead-in in television: The Super Bowl.
So when The Hollywood Reporter spoke with 'Glee' creator Ryan Murphy, who gets almost all credit for the show's music choices, he says his only formula for considering the songs for an episode is that they have to "offer something for everybody."
Yet recently, Kings of Leon turned down an offer from "Glee" and refused to license their music to show, and Murphy didn't take too kindly to the band:
"F**k you, Kings of Leon…They're self-centered a**holes, and they missed the big picture. They missed that a 7-year-old kid can see someone close to their age singing a Kings of Leon song, which will maybe make them want to join a glee club or pick up a musical instrument. It's like, OK, hate on arts education. You can make fun of 'Glee' all you want, but at its heart, what we really do is turn kids on to music."
A very passionate call to arms from the creator of the biggest show out there.  Yet, the question is, do you feel like Kings of Leon deserved such a verbal beating?  Let us know, and check out what songs will appear on the new season starting on February 6!
UPDATE: Kings of Leon drummer Nathan Followill fired back at Murphy's comments, tweeting:
"Dear Ryan Murphy, let it go. See a therapist, get a manicure, buy a new bra. Zip your lip and focus on educating 7yr olds how to say f—l."
VIDEO: Why Paris Hilton Is A Chameleon.
Paris Hilton sat down with me and Makho Ndlovu at the People Now studios to talk about her new fragrance "Electrify," the first song she plays when she's DJ'ing, and what character's she likes the play… in real life!
What an amazing time it is visiting and guest co-hosting People Now. The people on camera and behind the scenes couldn't be more kind and welcoming! And Paris herself was absolutely charming and sweet.
Watch How This Hasselhoff Deepfake Takes Years Off The Actor!
Visual effects artist Chris Ume takes countless images of David Hasselhoff from his past Baywatch days, then creates a younger avator, blending the new, artificial Hof onto the real life Hoff.
The process of this crazy magic? It's called a Deepfake = combining and superimposing existing images and videos onto a source image or video. The process is incredible, and yet still relatively in its infancy. If things keep progressing this genre as we can only expect they will, it's not a stretch to imagine that we could someday see an actor actress play a younger version of themselves so convincingly we won't see how they did it.
To follow more of his work, subscribe to Chris' youtube channel.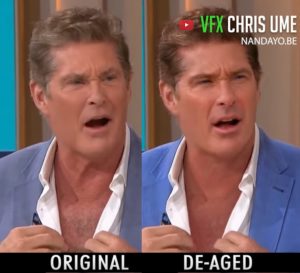 Chatting With Charo: The "Hair" Edition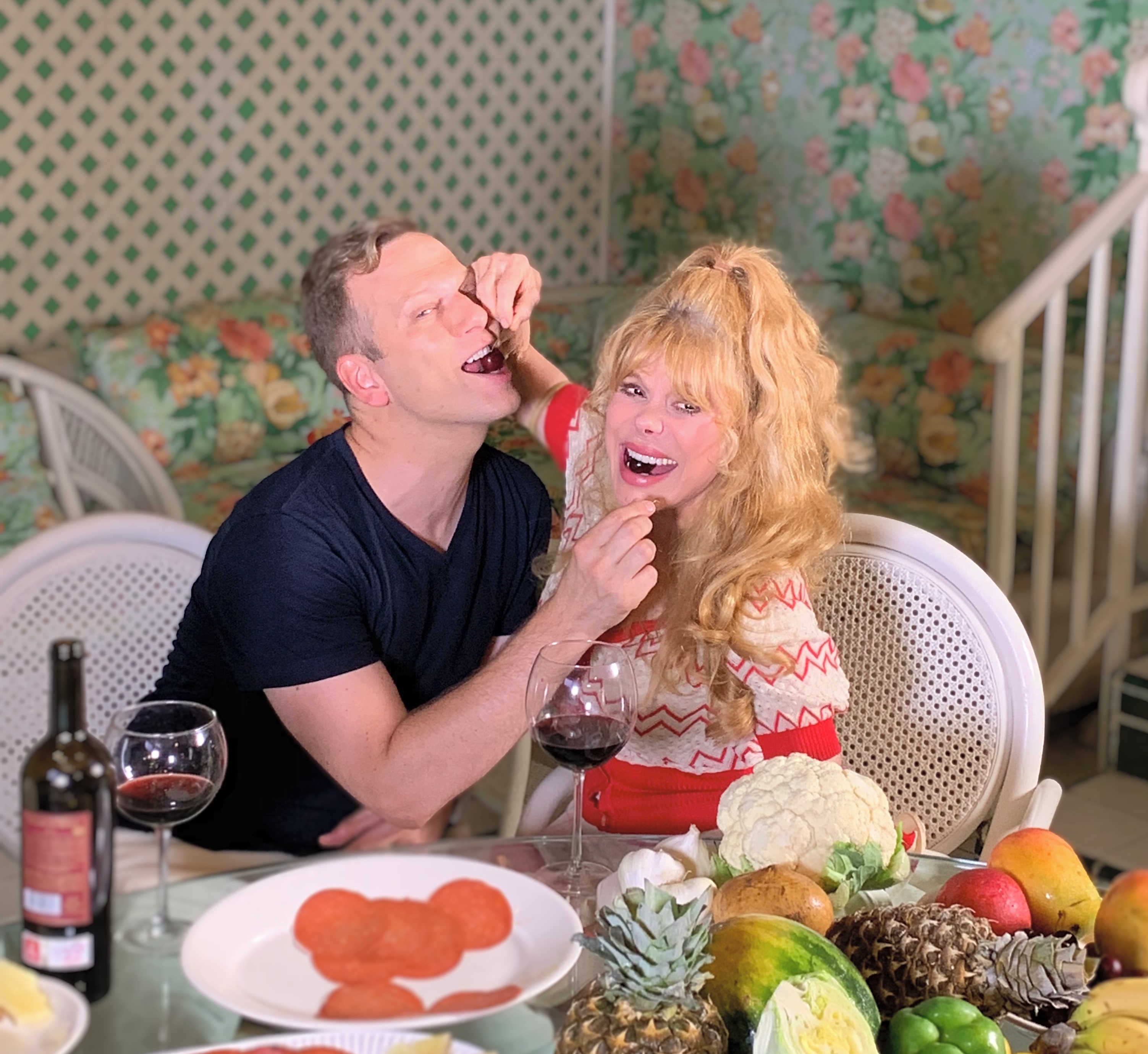 Brace yourself! There is a lot you don't know about Charo's hair! Listen, learn – and laugh your ass off – all along the way!
I got to visit Charo at her home just a week ago (I've known her wonderful family for many years) and we started out chatting about food (which explains all the tapas on the table!) But not so shockingly, we got sidetracked! This conversation about her hair had me laughing until I was crying!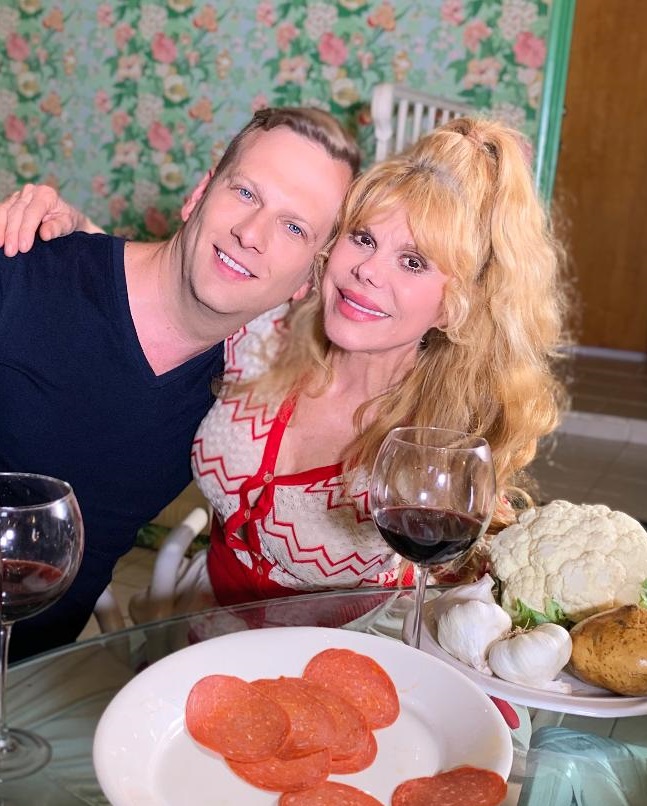 Catch more chatting with charo! Follow her on Twitter!
Follow her on Instagram!
And Hey, why not follow me too! On twitter and instagram!