Lindsay Lohan Playboy Issue Rushed Out, Lohan Bewildered At People's Interest In Her.
Another day, another Lindsay Lohan update.
Another day, another Lindsay Lohan update. Since nearly everyone has seen at least a glimpse of her Playboy photo spread, Hugh Hefner is releasing the issue early. (Smart!) Hefner tweeted (is Hefner really tweeting for himself?) "we're releasing the Lindsay Lohan issue early … Lohan was the top search name on the Internet yesterday … Hot. Hot. Hot." Sounds like Hef's perspective is just as I reported on Friday… that all this buzz is ultimately a good good thing.
The digital issue is already available to subscribers now, and the hard copies could be out by later this week.
Meanwhile, the REAL reason people buy Playboy: the articles! Right… right. Still, now we're getting a glimpse at what Lindsay had to say in her interview.
Lohan is taking more accountability for all the troubles and irresponsibility she displayed in the past, chalking it up to youth and stupidity.
"My stubbornness at 18 and 19-years-old got in the way … During the past five years, I've learned that time flies faster than you think, and because you only live once you have to learn from your mistakes, live your dreams and be accountable …  Looking back, I probably would have listened to and taken more advice from the people whom I admire and would have followed through with it more," she says. 
As far as posing in the buff? "Sex and sexuality are a part of nature and I go along with nature. I think Marilyn Monroe once said that," she says. This is in stark contrast to what she said at 19 years old, while promotion "Herbie Fully Loaded" – which was: "You'll never see me in a nude scene." Yep, there's that. But I'll agree with her that times and opinions change with age.
She also seems mystified by people's interest in her life. Mystified! "I have no idea why there is this fascination with everything I do. I suppose it is all part of this trend of people wanting to know every single detail of a celebrity's life … I mean, once we get to the point where magazines are doing pictorials on my wardrobe to court, that's just so unimportant."
Hmm… I guess I would fall into that "wardrobe analysis" angle…here I am on the Today Show, in a taped spot where America's Next Top Model judge Nigel Barker and I weigh in on courtroom fashion!
For more pop culture and other entertainment news follow @BrianBalthazar on twitter!

Visit msnbc.com for breaking news, world news, and news about the economy
HILARIOUS VIDEO: This Man's Wheel Of Fortune Introduction Will: A) Make him a viral star. B) Lead to a divorce. C) Potentially both.
Blair Davis started out nice enough. Then he was asked about his family…

We appreciate a stark sense of humor. 😅 Last night's contestant Blair had us all laughing. pic.twitter.com/jwVXHSNWH0

— Wheel of Fortune (@WheelofFortune) October 15, 2019
He's clearly kidding, but ouch!
"I've been trapped in a loveless marriage for the last 12 years to an old battle-ax named Kim. She cursed my life with three stepchildren: Star, RJ, and Ryan, and I have one rotten grandson."
I'm sure this family loves his crazy sense of humor, and Wheel Of Fortune scores a great PR moment.
The College Admissions Scandal Now Has A Sexy Halloween Costume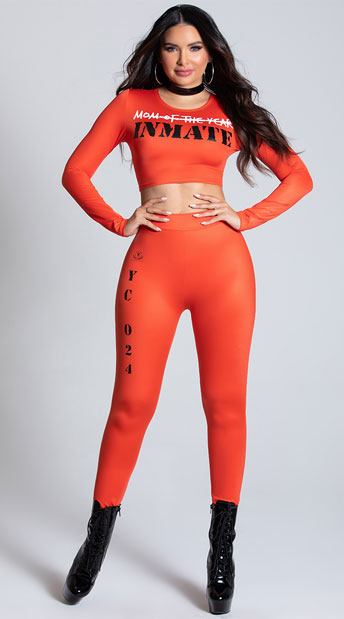 If there's one thing we can expect each year, it's that a current news story will be translated into a comical Halloween costume. In this case, the college admissions scandal did not go unnoticed by costume maker Yandy, who knows a thing or two about creating  sexualized costumes based on news events. Check out the costume being branded as "YANDY COLLEGE SCANDAL COSTUME."
A take on the mothers involved in the scandals (Felicity Huffman has already been sentenced, and Lori Loughlin awaits her hearings) the outfit is a tight fitting prisonwear look. A sleek reddish orange crop top reads "INMATE" with "Mom of The Year" crossed out.
Currently 69.95, the company also knows how to get PR!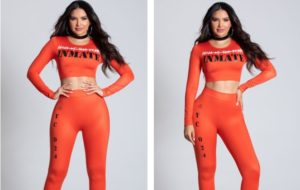 Kygo and Whitney Houston's "Higher Love" Video is Full of 80's Fun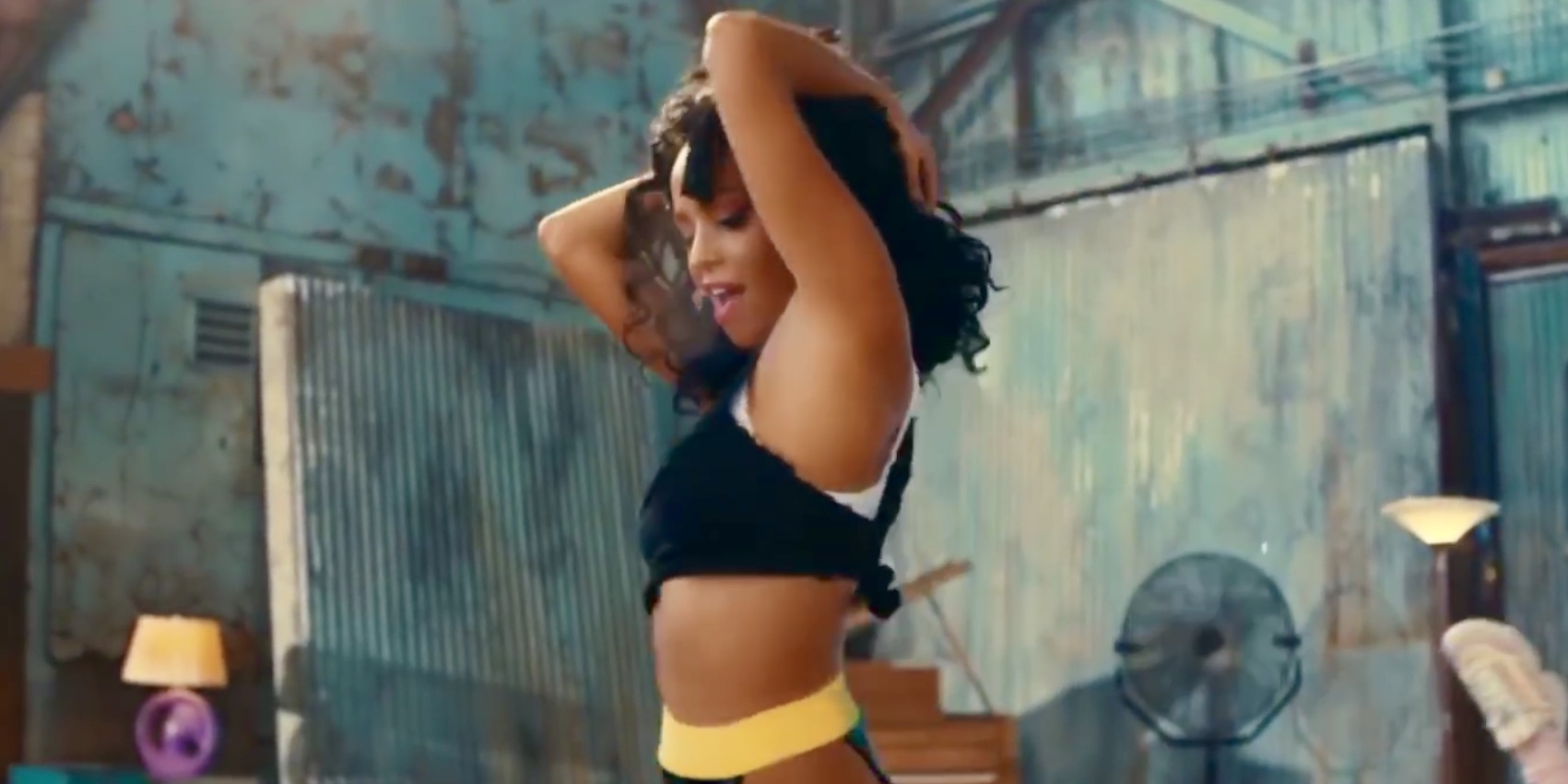 An eighties inspired dance number, a gorgeous ensemble, and the incomparable Whitney Houston come together for a fun flashback in the new video!
Houston had often performed Steve Winwood's "Higher Love" during her concert tour, and recorded the song thirty years ago. This summer, a new version re-mixed by Kygo hit the top of the dance charts.
The video stars Vanessa Morgan and Mason Cutler, both of whom are absolutely stunning to look at. See for yourself!