Kim Kardashian Speaks Out About Kanye West Romance
Kim Kardashian appeared on the "Today" show this morning, apparently for no other reason than to discuss her new possible romance with Kanye West (because, seriously, if it was anything else, do you even remember?)
Let the press coverage begin!
Kim Kardashian appeared on the "Today" show this morning, apparently for no other reason than to discuss her new possible romance with Kanye West (because, seriously, if it was anything else, do you even remember?)
Kim didn't necessarily confirm nor deny any romance with the rapper, but did say that she liked his new song "Theraflu", which is dedicated to her:
"I completely respect and understand that you have to ask these questions, but [as] I've said before, Kanye and I have been friends for years…You know, you never know what the future holds or where my life will take me. So … I like the song!"
Lyrics for the song specifically address both Kim and her ex, Kris Humphries:
"And I admit I fell in love with Kim/'Round the same time she fell in love with him/That's cool, babygirl, do your thing/Lucky I ain't had Jay drop him from the team."
And as for her divorce from basketball star Kris Humphries, Kim only said that she doesn't like to talk about him because of their split:
"Out of respect for him, I try not to really talk about stuff involving him and regarding that situation…But it's all just about, I'm just really ready to close that, I have closed that chapter. So I'm just really ready to move on."
So for an interview about romance, it seems like Kim is pretty much keeping her mouth shut.  I guess there's a reason why she's being labeled the queen of media coverage.
I have only one question on this subject: what is the best mashed up couple name that we could come up with for these two?  Kest?  Wardashian?  Kanyeim?  Leave your suggestions below!
VIDEO: Why Paris Hilton Is A Chameleon.
Paris Hilton sat down with me and Makho Ndlovu at the People Now studios to talk about her new fragrance "Electrify," the first song she plays when she's DJ'ing, and what character's she likes the play… in real life!
What an amazing time it is visiting and guest co-hosting People Now. The people on camera and behind the scenes couldn't be more kind and welcoming! And Paris herself was absolutely charming and sweet.
Watch How This Hasselhoff Deepfake Takes Years Off The Actor!
Visual effects artist Chris Ume takes countless images of David Hasselhoff from his past Baywatch days, then creates a younger avator, blending the new, artificial Hof onto the real life Hoff.
The process of this crazy magic? It's called a Deepfake = combining and superimposing existing images and videos onto a source image or video. The process is incredible, and yet still relatively in its infancy. If things keep progressing this genre as we can only expect they will, it's not a stretch to imagine that we could someday see an actor actress play a younger version of themselves so convincingly we won't see how they did it.
To follow more of his work, subscribe to Chris' youtube channel.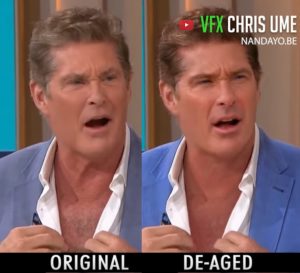 Chatting With Charo: The "Hair" Edition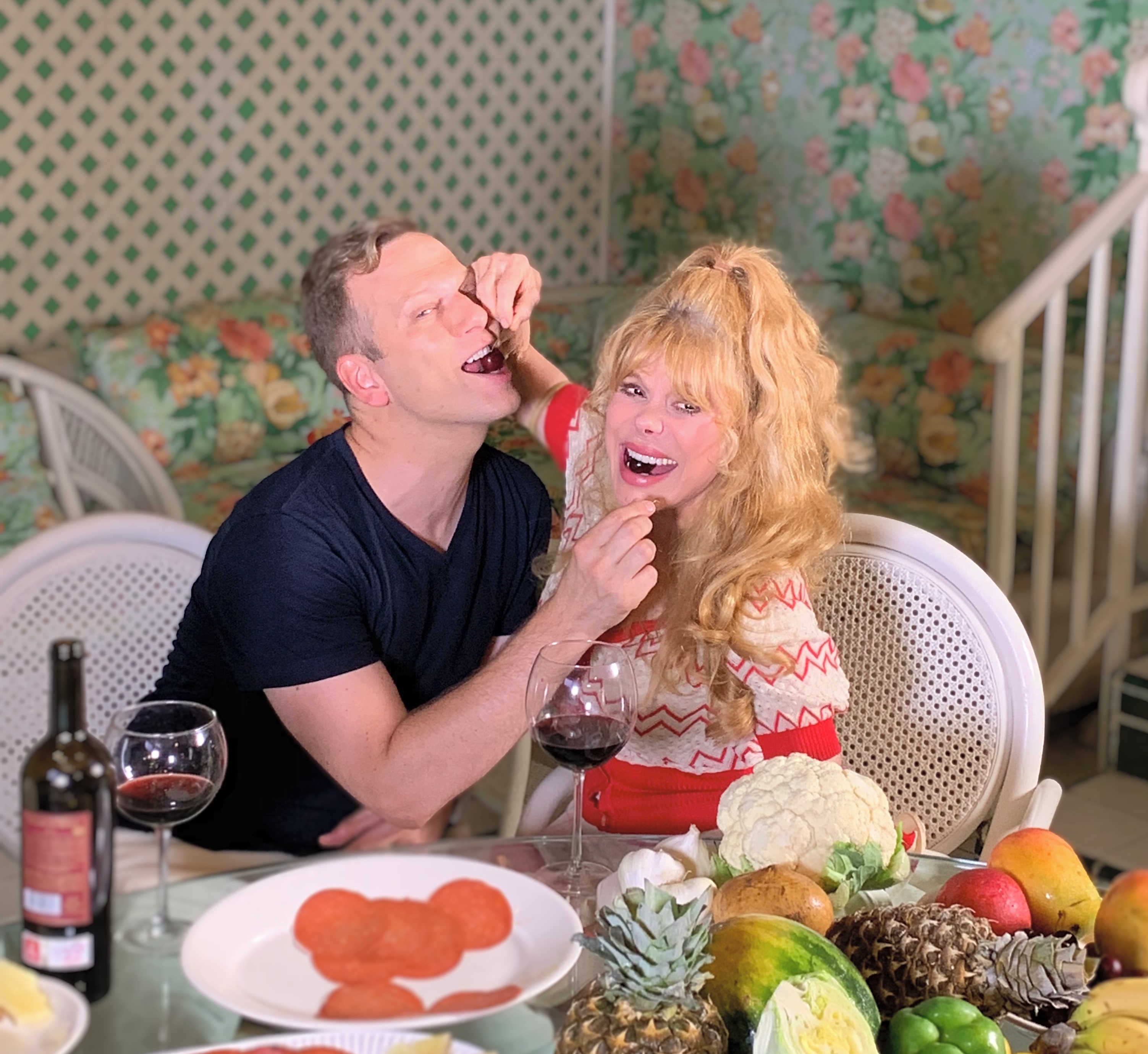 Brace yourself! There is a lot you don't know about Charo's hair! Listen, learn – and laugh your ass off – all along the way!
I got to visit Charo at her home just a week ago (I've known her wonderful family for many years) and we started out chatting about food (which explains all the tapas on the table!) But not so shockingly, we got sidetracked! This conversation about her hair had me laughing until I was crying!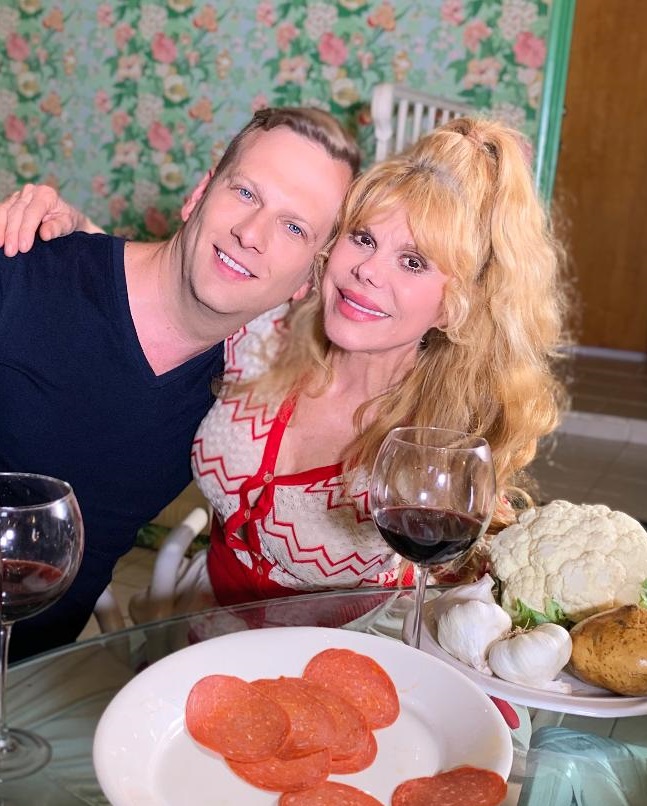 Catch more chatting with charo! Follow her on Twitter!
Follow her on Instagram!
And Hey, why not follow me too! On twitter and instagram!