BEHIND THE SASH: How I Judged The Miss Tennessee USA Pageant And Learned Something In The Process.
I agreed to judge the Miss Tennessee USA pageant because I thought it would make for a great story … It was all that and more.
On October 6th, 2012, Brenna Mader, a lovely, smart, and charming young woman from Davidson County, Tennessee was crowned Miss Tennessee USA 2013. As Miss Tennessee she is offered a scholarship, and will compete to become the next Miss USA. I was a judge during the competition. Below is the moment she learned she won. And while the experience of a pageant was a whirlwind of excitement for these women, the same could be said for me. I left surprised at the emotional journey I found myself on. After the video, read about my experience behind the judges table.
Watch as Brenna Mader wins the Miss Tennessee USA Crown. Her enthusiasm, excitement, and humor are evident in the clip…
BEHIND THE SASH – MY OWN EXPERIENCE JUDGING A PAGEANT
    I don't mind admitting that I will do almost ANYTHING I think will provide for good storytelling later on. 
In the course of my adult life, I have done some unusual things: gone without sleep to sell furniture in the middle of the night for QVC, performed as a singing and dancing waiter on a cruise ship, introduced Joan Rivers to a series of online dates, even worked as a handler for a trance medium who spoke to the dead. I have built myself quite an arsenal of cocktail party stories, so I'm always trying to raise the bar for myself. The opportunity to judge a pageant was a no-brainer! Like so many people, I had my own wild ideas about what it would entail. But much like Sandra Bullock in "Miss Congeniality," I walked away from the experience enlightened, enriched – and with new friends I will keep for a lifetime.
Okay, full disclosure: before saying yes, a whirlwind of entertaining scenarios danced in my head. I had all those ubiquitous stereotypes about pageants that you might: A gaggle of women slapping Vaseline on their teeth, applying two-way tape on their swimsuits to hold their bikini bottoms in place, and stuffing tissues in their bras in hopes of putting forth some unattainable image of the perfect woman. And I hadn't even considered the cat-fighting yet! "Okay," I told myself, "I HAVE to do this!" Plus, I would get to write my own 'question' for one of the finalists, and how many people can say they've done that?!? Sure, some people question the underlying message pageants convey – but storytelling was going to win out over that for now.
(At right: It's official – I'm judging… it says so in the Official Miss Tennesee USA Magazine!)
Before you weigh the arguments for and against pageants, take a moment to step back and look at the world we live in now, and you'll find that in fact, pageants are surprisingly wholesome. Look no further than tabloid magazines or television to see we often reward shallowness, foolish, or even dangerous behavior. America's Next Top Model is a competition based solely on the photogenic nature of women who are often frighteningly skinny. I was surprised to find that while the pageant did in fact have a swimsuit competition, these women were in fact FIT and healthy looking. Kim Kardashian has become a worldwide sensation, building an empire on what began as a sex tape. In pageants, having nude photos and a sex tape will actually get you disqualified.
On top of all that, these women were articulate and socially conscious.. All of them were involved in public service of some kind, and each had a social platform they were hoping to share with the world if they won. In a world that is quickly going the way of 'do anything to get attention,' these were young women with specific plans and goals. In meeting each of the contestants individually, I was pleasantly surprised again and again by the smart, mature young women with promising futures that sat before me.
During this a particular pageant weekend, I was serving as the judge on Miss Teen Tennessee and Miss Tennessee USA. Make no mistake, this is important for these women, and for their communities. The winners become local celebrities, and many do go on to enjoy career opportunities as a result.
My fellow judges: Me, (in loud plaid – we know who will regret THAT someday) Miss Tennesee 2006 Becca Lee Nelson, former NFL defensive back Blaine Bishop. Miss USA 2005 Chelsea Cooley (a fast friend and my partner in crime throughout,) and television producer and general smartass Ray Sells.
Before the formal pageant event, the judges meet each and every contestant for a one-on-one interview. It's a great way to get an up close look at them, and get a better sense of their personality. The winner will be invited to speaking engagements and personal appearances all across her state, and she needs to be intelligent, articulate and charming. The last thing you want is an inarticulate pretty-girl. Yes, smarts matter.
(at left: the pageant stage is set… but first some interviews…)
Okay, sure, there were some funny moments. One contestant boasted a talent for telling riddles. After two examples, I wasn't sure I agreed. (She was adorable nonetheless!) Still another claimed an ability to turn her arm 360 degrees. I did not ask for a demonstration… I have a weak stomach for that for that sort of thing. Okay, there were a few more memorable moments, but I digress.
Truth is, I feel a tad guilty telling these tales out of school, because for the most part, I really fell for these girls. Most of them were truly charming, ambitious young women who were chasing a dream. Some even acknowledged that they knew already that they probably wouldn't win, but they just wanted to go for it and have fun, noting that the competition was much more camaraderie than rivalry, and that in fact, doing so, even without winning, helped them build confidence and self-esteem. Consistently, each woman I asked said that in fact, these competitions were not the back-stabbing slugfests you might expect. Backstage, these were women helping women, having fun along the way. Oh my gosh – that scene in Miss Congeniality really was right!
Every now and then you'd come across an amazing story that would leave you moved. One such case was a young woman who was once a refugee in Africa. With the help of her uncle, she was able to come to America, but it meant leaving her mother behind. She went 12 years before seeing her mom again. Her journey was difficult, and not without sacrifices. Now a U.S. citizen, this young woman's eyes were bright and beaming – she was extremely honored and proud to be an American – and it showed in a way rarely demonstrated by people born here. When I asked her who in her life has had made the biggest impression on her, she named the uncle who helped bring her to this country. She choked back tears of gratitude, speaking of how her life had been changed forever, and that never in a million years did she ever imagine she would be competing in the Miss Tennessee pageant after what had been a poverty stricken, desperate childhood. I choked back tears with her. At this moment, and several others during the interview sessions, I wanted to hand her, and many other women that crown. The beauty of this few minutes was that at this moment, this young woman, by being there, already felt like she had won.
There were countless women who had overcome remarkable challenges in their lives, and women with an amazing record of public service for people so young. The truth is, any number of these women would have been a fantastic representative for their state. With four colleagues as judges we took our decision quite seriously, and are very proud of our choice. I expect great things from her, and many of the other ladies we met over that three days. Just as these young women had bonded through their experience together, so had we as judges. I remain in touch with them today and plan to for years to come.
By the way, I never did see and of the Vaseline and double sided-tape on the swimsuit stuff. (Although, the judges were kept far and away from their preparation area, so I'd like to think that there is still a fair amount of hairspray and false eyelashes flying.) But what I did see was an amazing group of people on that stage. Sure, there were some funny moments, but I already feel protective of these young adults – and only want success for them. I'm confident that each of them can achieve it.
I know that only one of them can win, and that feelings will be hurt… but I also know that each of these women have such potential for greatness, and will still accomplish things they never dreamed of. I eagerly await seeing it unfold.
For more tales from the POP side, follow @BrianBalthazar on twitter!
A special thanks to Kim Greenwood, Executive Director of Greenwood Productions, a wonderful woman who introduced me to this process and these amazing women. She has been producing these events in Tennessee, Georgia and Mississippi for 20 years.
Kygo and Whitney Houston's "Higher Love" Video is Full of 80's Fun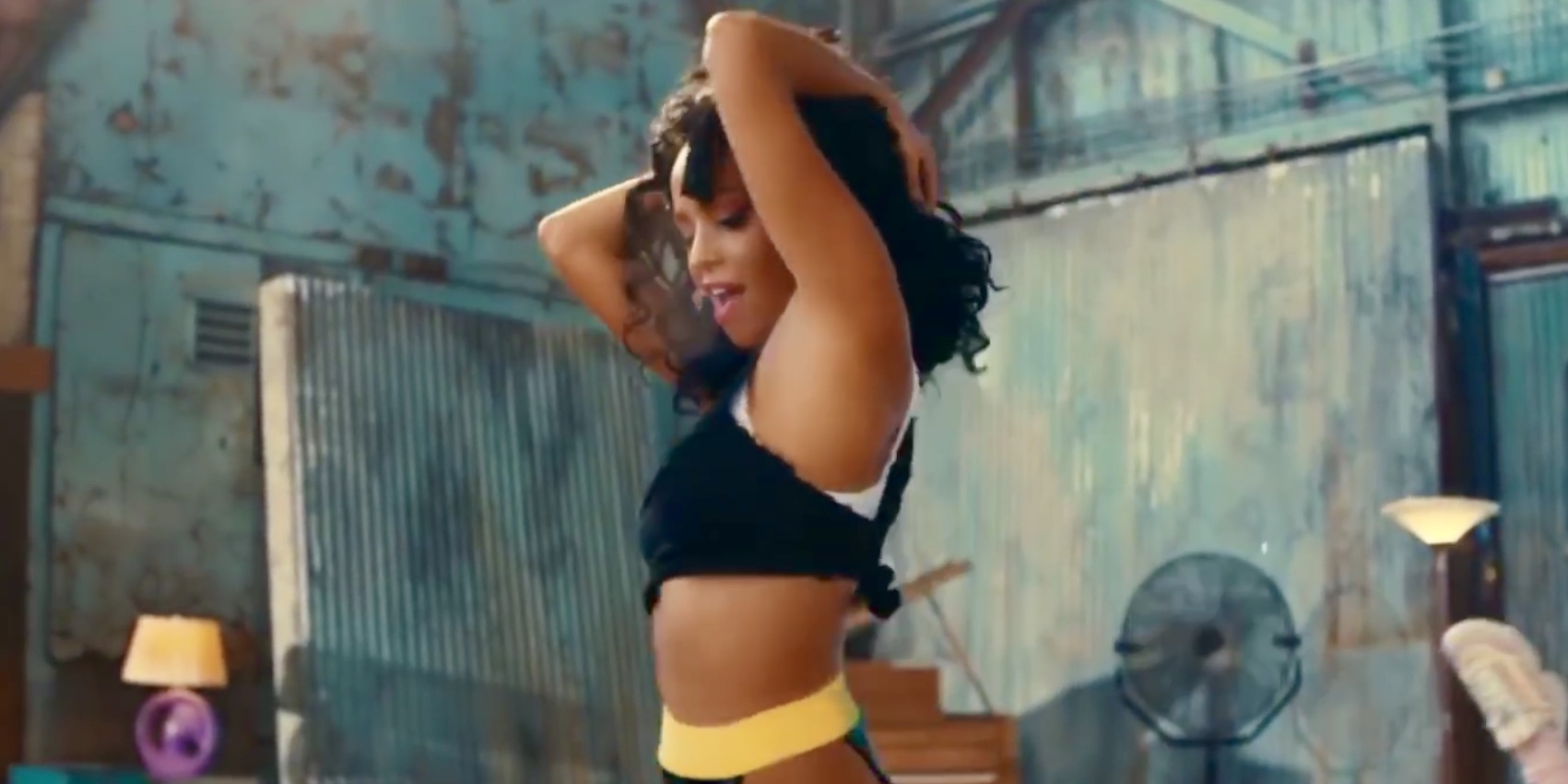 An eighties inspired dance number, a gorgeous ensemble, and the incomparable Whitney Houston come together for a fun flashback in the new video!
Houston had often performed Steve Winwood's "Higher Love" during her concert tour, and recorded the song thirty years ago. This summer, a new version re-mixed by Kygo hit the top of the dance charts.
The video stars Vanessa Morgan and Mason Cutler, both of whom are absolutely stunning to look at. See for yourself!
Compare and Decide: A Jury Decided Katy Perry's "Dark Horse" Copied Flame's Song "Joyful Noise." Do You Agree?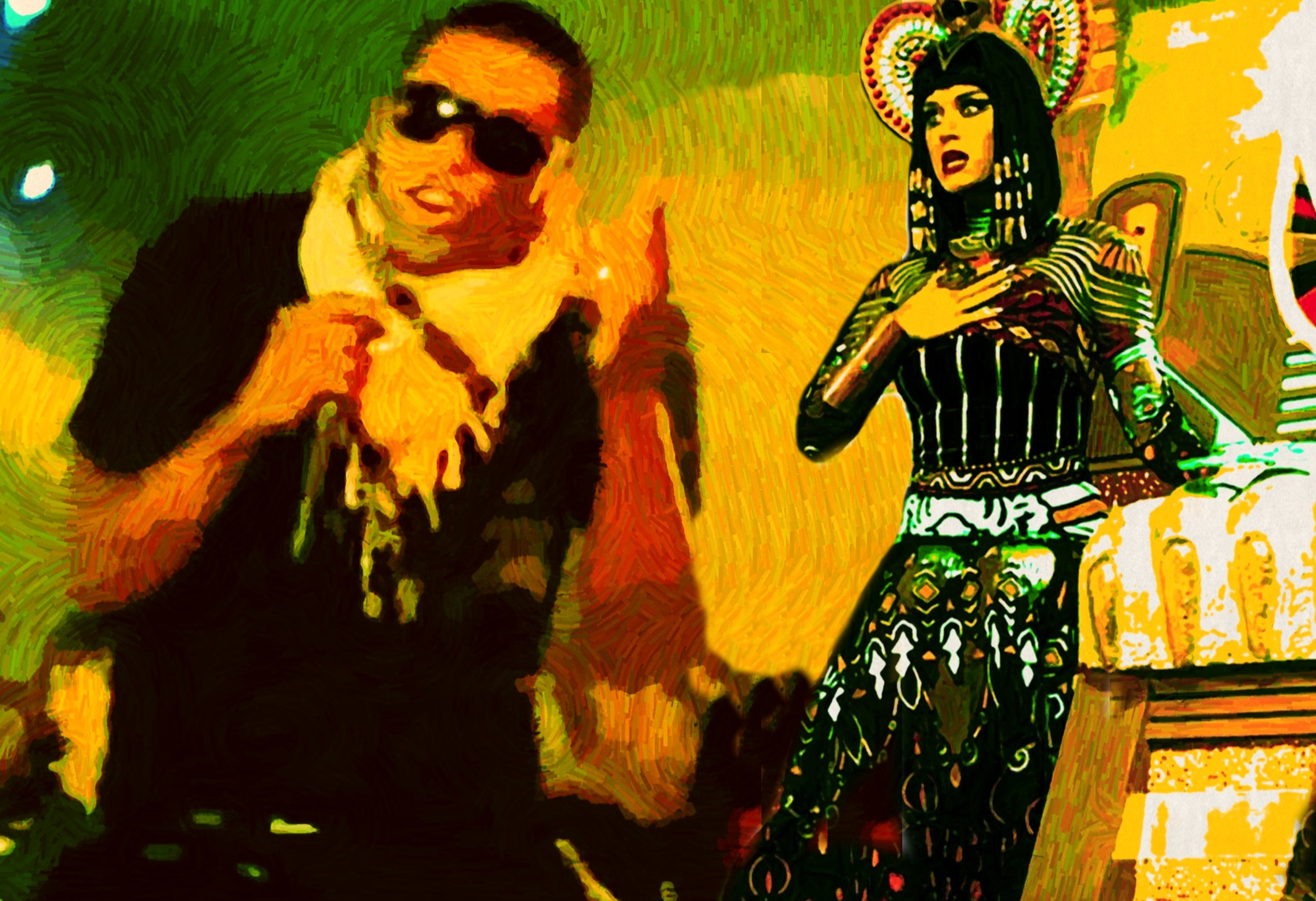 Katy Perry's got a Grammy nomination for her 2013 hit "Dark Horse." But a jury says the tune lifted a riff from a Christian rapper's 2009 song "Joyful Noise."
There's little doubt there is a part of the song that is similar in both tunes. The question is, how much will it cost Perry's camp. The jury was unanimous that there was some ample borrowing going on. (I'm paraphrasing.) And ultimately decided that Perry and her collaborators should pay him $2.78 million.
For your consideration, the two songs are below. Listen to at least a minute of both. You'll hear the part they're talking about.
The price of that little riff could be a high one. Last year, Robin Thicke and Pharrell Williams were ordered to pay nearly $5 million to Marvin Gaye's family over similarities in their 2013 hit "Blurred Lines."
Videos below.
Lizzo Is An Icon In The Making – And Here's Why
Mirror, mirror on the wall don't say it 'cause we know Lizzo cute. And by cute I mean extremely talented, gorgeous and totally inspiring!
A few months ago I was watching The Ellen Degeneres Show when I witnessed one of the most fun, exciting and awe-inspiring performances I've ever seen. Lizzo popped onto the screen in a sparkly, pink getup and began singing what would become her big hit song, "Juice," – I was immediately hooked (more like obsessed). During this performance she also jammed out on her flute alongside her plus-sized backup dancers and suddenly I knew I had been changed forever. I did some more research on the rapper/singer and found out I had been sleeping on this gem! Lizzo has been doing bad all by her damn self for years, having already released two albums in the past. I am suddenly mad at every single person who neglected to tell me to jump on the Lizzo train sooner! If you're like me and need a bit of catch up, I'm going to break down exactly why you need to know this icon in the making.
You can throw a stone in any direction and hit a triple threat nowadays. Lizzo's brings talents we have yet to see in the mainstream music industry.
If singing, rapping and dancing make Lizzo a triple threat, what does flute playing making her?!? A STAR THAT'S WHAT! Lizzo has displayed her abilities as a talented flautist, which is not an instrument you would necessarily think of in conjunction with the rap genre making this talent all the more extraordinary. Lizzo even used her flauting skills to compete (and defeat IMO) with Ron Burgundy. Not Will Ferrell, but Ron Burgundy.
Oh, and she can also twerk while playing the flute. 
As if playing the flute wasn't impressive enough, Lizzo can also twerk while playing. I really hope some high school kid is deciding to take band just so he/she can flutwerk their way around campus like their fav flautist, Lizzo.
Lizzo uses her platform to inspire and raise up everyone around her.
Lizzo uses her voice for more than just creating fire music, ya know. She uses her platform to defend the belief that beauty comes in all shapes and sizes. Her Twitter is filled with positivity and strong messages about acceptance.
MY MOVEMENT IS FOR EVERY 🗣BODY. IM LEAVING NO ONE EXCLUDED. "GOOD FATTYS" AND "BAD FATTYS" AND ANYONE ELSE WHO WANTS TO JUST FUCKING LIVE ARE WELCOME. NO TERMINOLOGY NO IDEOLOGY JUST FUCKING HAPPY PEOPLE IN MY MOVEMENT.

— |L I Z Z O| (@lizzo) March 4, 2019
Uhm…she's straight up gorgeous. 
We cant forget to mention that Lizzo is a straight up beauty queen. She is known to switch up her look but I've never seen a bad pic of this queen. To solidify my point, she is now officially the first, plus sized black woman to be featured in Playboy magazine!
Move over Avenger's, Lizzo has been in a comic book too!
Ok indulge the nerd in me on this one…Lizzo was even featured in a comic book!!! That's right, she has become so influential that even Marvel comics wanted a piece of the Lizzo-pie. Check out this shout-out in Unstoppable Wasp #4!
MY MOVEMENT IS FOR EVERY 🗣BODY. IM LEAVING NO ONE EXCLUDED. "GOOD FATTYS" AND "BAD FATTYS" AND ANYONE ELSE WHO WANTS TO JUST FUCKING LIVE ARE WELCOME. NO TERMINOLOGY NO IDEOLOGY JUST FUCKING HAPPY PEOPLE IN MY MOVEMENT.

— |L I Z Z O| (@lizzo) March 4, 2019
So now that you have become as obsessed as I have, you are probably wondering how you can get even more Lizzo in your life. Well lucky for you, her new album dropped TODAY! Her third studio album, Cuz I Love You, is available anywhere you listen to music and let me tell you, YOU WILL LOVE IT. The album is varied and showcases all of Lizzo's incredible range with some songs being upbeat and funky, and others being slowed down and heart wrenching. For a taste of what to expect, click below to listen to the title track of the album. If the new album still doesn't satisfy the hunger for more Lizzo, she's also on tour! You can click here for more info on tour dates.
Oh Lizzo…you are most definitely 100% that bitch.  
Like what you read? Follow @ChrisSiretz on Twitter and Instagram