"Walking Dead" Showrunner Glen Mazzara Is Stepping Down
"The Walking Dead" has just lost yet another showrunner.
"The Walking Dead" has just lost yet another showrunner.
AMC made the announcement today that the hit series' second showrunner, Glen Mazzara, is stepping down from his role due to personal opinions.  The statement reads:
Today, AMC announces the season 4 pick-up of The Walking Dead.
AMC also jointly announces with Glen Mazzara today that for future seasons, the two parties have mutually decided to part ways. Glen guided the series creatively for seasons 2 and 3. AMC is grateful for his hard work. We are both proud of our shared success.
Both parties acknowledge that there is a difference of opinion about where the show should go moving forward, and conclude that it is best to part ways. This decision is amicable and Glen will remain on for post-production on season 3B as showrunner and executive producer.
Comic creator and show producer Robert Kirkman also gave a statement, expressing his support for both parties:
"I am in full support of both AMC and Glen Mazzara in the decision they have come to and believe the parties came to this decision in the best interest of the future of the show. I thank Glen for his hard work and appreciate his many contributions to The Walking Dead and look forward to working with him as we complete post production on Season 3. I am also excited to begin work on another spectacular season of this show that I know means so much to so many people. This show has always been the result of a wide range of extremely talented men and women working tirelessly to produce their best work collectively. I believe the future is bright for The Walking Dead. Thank you to the fans for your continued support."
While the two seem to be parting ways amicably, one has to wonder about the inner workings of the show, especially since this isn't the first time a showrunner has walked.  (Director Frank Darabont left after disagreements following the first season.) 
No word, yet, on who will take over for the fourth season and beyond, but here's to hoping that the show could continue its massive streak of excellence in season three up to this point.
The Pentagon Has Released Official UFO Videos Because 2020 Is The Absolute Worst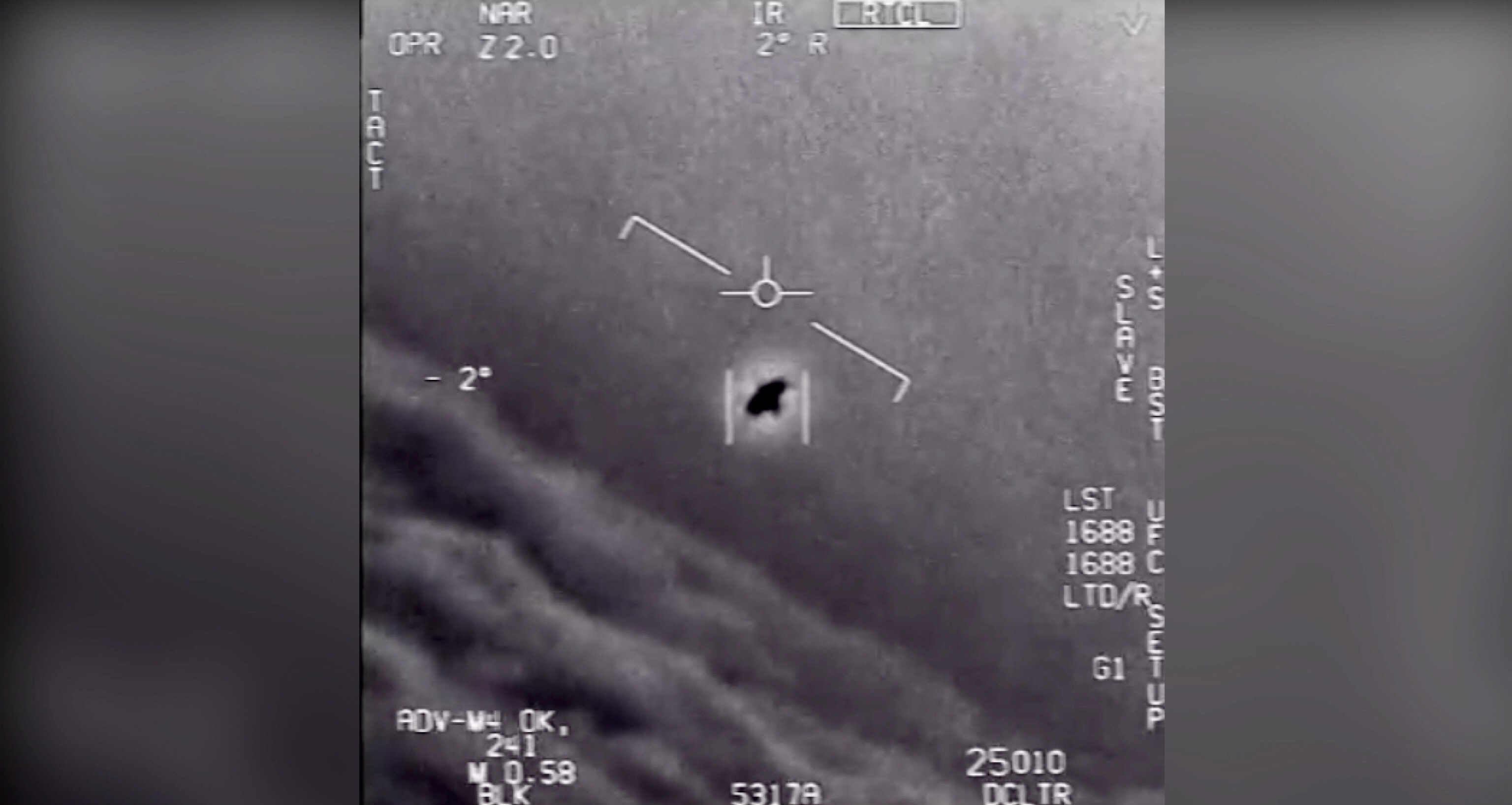 Aren't swarms of locusts supposed to be the next installment of this plague?!
Can we finally declare 2020 as the worst year ever? In January there were fears of a third World War. In February the coronavirus began its rapid spread. In March the world essentially shut down due to social distancing and quarantining. And now in April…with only two days left in the month…we have official government footage of unidentified flying objects. I'm sorry but Milton Bradley's game of "Life" never prepared me for any of this!
The Pentagon has confirmed the authenticity of three videos that have been circulating the web but didn't really answer what is visible in them. In the videos, now declassified by the Department of Defense, navy pilots capture "unidentified aerial phenomena" aka unidentified flying objects aka UFOs! Pentagon officials were sure to state that the videos do not show "any sensitive capabilities or systems," meaning we probably won't be seeing any little green men any time soon.
"Look at that thing!"

Pentagon declassifies three previously leaked top secret U.S. Navy videos of "unexplained aerial phenomena"—and that some believe could show UFOs. https://t.co/YTuvaPHykM pic.twitter.com/YaKImrnl5M

— ABC News (@ABC) April 27, 2020
The first video dates back to November 2004 and the other two from January 2015. Of the Pentagon's confirmation of authenticity, Pentagon spokesperson Sue Gough said the videos were released "in order to clear up any misconceptions by the public on whether or not the footage that has been circulating was real, or whether or not there is more to the videos."
So great. We now know that these strange videos are real but what exactly are we looking at? Well, the Department of Defense says it has no concrete answer as to what might be floating around the skies and has classified the phenomena as "unidentified." And…just like that I suddenly feel less defended.
Social media is having a field day with this revelation of course. The #AliensAreReal has been trending high on Twitter since the news broke. One user referenced Independence Day and said the aliens are "getting ready for July 4th." Of the bad timing, another wrote "Et tu aliens?" And finally one user couldn't help avoid sarcasm and wrote"Where's the space force when you need it?"
Well 2020, you have worked your awful black magic once again. What's next, cat videos get banned from the internet?! You've taken everything else from us!
Like what you read? Follow me on Instagram
Priest Accidentally Forgets To Turn Off Filters Before Live Streaming Mass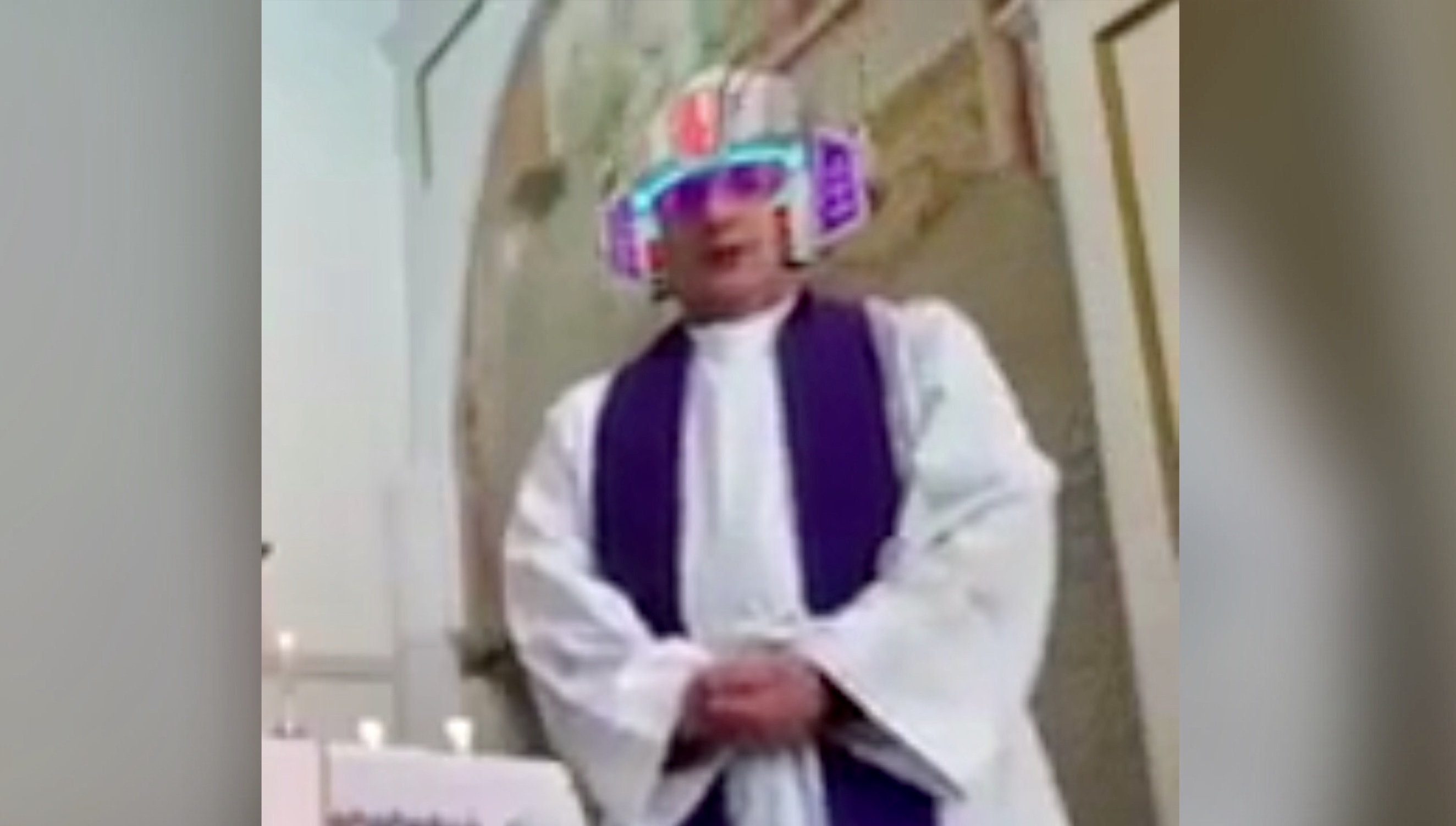 The internet is having a field day with the innocent mistake of biblical proportions.
With new social distancing guidelines, many churches have closed to help prevent the spread of the coronavirus. And while that doesn't justify all the wine you've been chugging during your self quarantine, it does have many people practicing their faith from their homes. One Italian priest was just trying to recite a little prayer for his followers when he accidentally left a filter feature on during the broadcast! In the clip the priest is digitally adorned with a space helmet, workout gear, a fedora and sunglasses and more.
Social media went nuts for the video, which has now gone viral. One comment reads "He just doubled his holy power." Another reads "Father, Son and Holy Influencer." One commenter couldn't resist a good pun and said the video is having a "Mass effect."
Enjoy your daily blessing and take a look at the funny video below!
Priest in Italy live streams mass, activates filters by mistake from r/funny
Like what you read? Follow me on Instagram 
Danny DeVito Passionately Urges New Yorkers To Stay Home…And Twitter Agrees!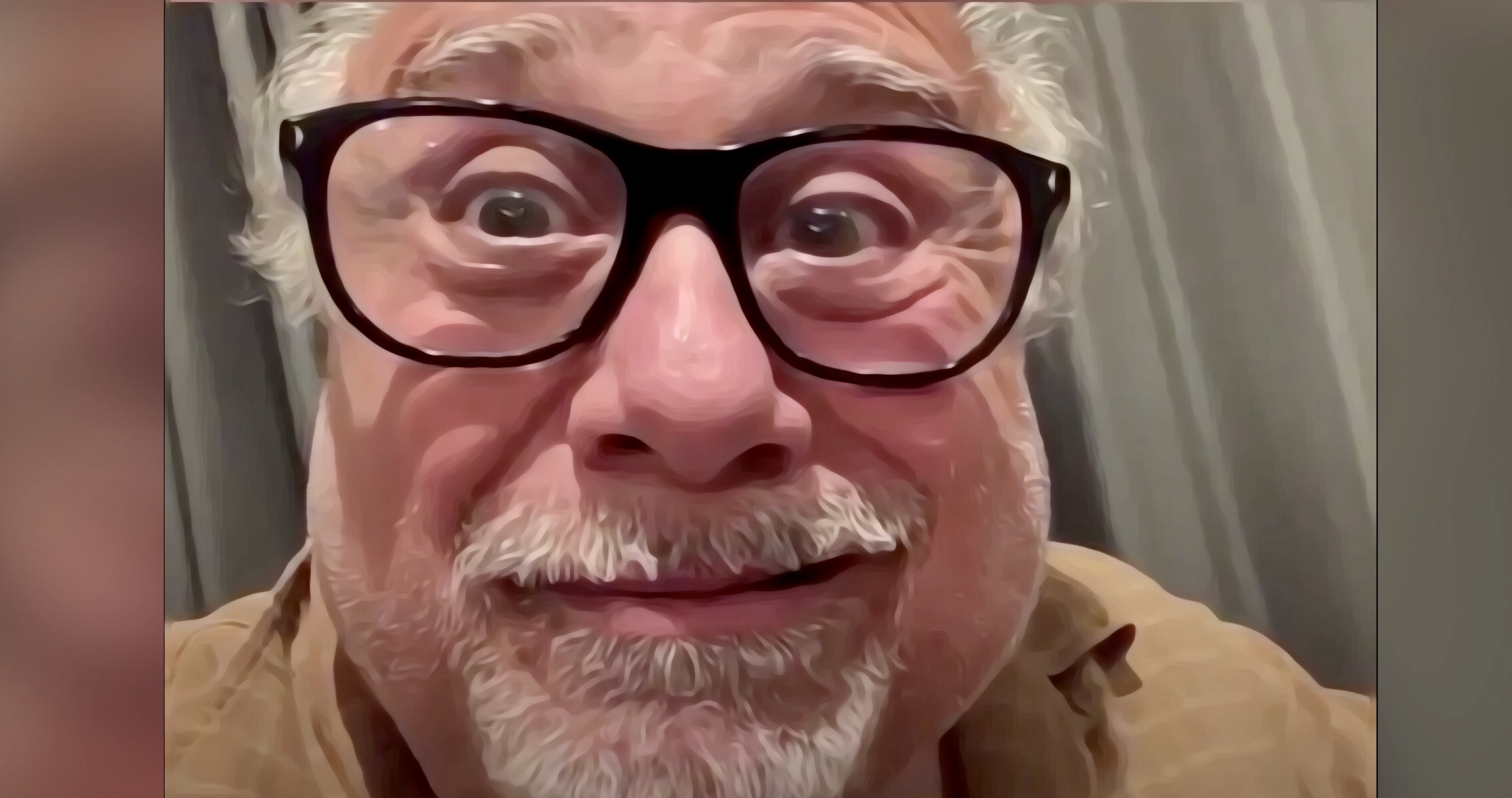 For the love of Danny DeVito, stay home!
The world is in a dark place right now and I am not sure how much more bad news we can handle. That's why when I saw Danny DeVito's name trending on Twitter I froze. Our great nation could very well crumble if anything bad was to happen to such an icon right now. With extreme trepidation I clicked on the social media link and was relieved to see that good ol' Danny boy is just strumming up hype because he is passionately urging New Yorkers to stay home.
Amid the coronavirus outbreak, Governor Andrew Cuomo has been driving New Yorkers to stay home and has taken every precaution short of shutting the state down completely to help prevent the virus from spreading. Because New Yorkers can be hard headed, it doesn't hurt to have some famous friends reiterate your message. Big names like Lala Anthony, Robert De Niro and Ben Stiller have all made appearances on Cuomo's social media pleading with New Yorker's to heed the governors warning. Only one celebrity was able to make it to Twitter's trending page however and that was none other than Danny DeVito. DeVito's message is simple…stay home! In the two minute video, DeVito reminds fans that it's not just up to the elderly to isolate themselves. "Young people can get it and they can transmit it to old people and the next thing you know – I'm out of there" says the actor. We must save him!
Twitter went into a frenzy with many users agreeing that we need to stay home for Danny. One user wrote "When Danny speaks, I listen." Another passionately wrote "If you idiots kill Danny DeVito I SWEAR TO GOD." One promoted DeVito from the icon status I previously awarded him and said "WE GOTTA PROTECT WORLD TREASURE DANNY DeVITO." 
Take a look at the video below and for the love of the newly minted national treasure, stay home!
Danny DeVito wants you to stay home and save lives.#NewYorkStateStrongerTogether @DannyDeVito pic.twitter.com/7V8yXbqHwB

— Andrew Cuomo (@NYGovCuomo) March 22, 2020
Like what you read? Follow me on Instagram