POP INTERVIEW: Celebrity Psychic Thomas John Makes Predictions on Taylor Swift, Bradley Cooper…and Brian Balthazar!?
Thomas John earns a living as a medium. There are no Long Island Theresa Caputo fingernails involved, but he has seen a large number of painted nails for well known clients like Jennifer Lopez and a slew of everyday folks paying for his services. He chatted about his work in an unusual, though lucrative, career path, tossed out declarations about celebrity love lives and tells me I am going to do things very unlike myself in my own dating life.
Have you ever wondered what your future has in store? Thomas John earns a living as a medium. There are no Long Island Theresa Caputo fingernails involved, but he has seen a large number of painted nails for well known clients like Jennifer Lopez and a slew of everyday folks paying for his services. He chatted about his work in an unusual, though lucrative, career path, tossed out declarations about celebrity love lives, predicted Brian's future and tells me I am going to do things very unlike myself in my own dating life.
Did you try to predict what questions I was going to ask you for this interview or get a vibe your PR folks were going to suggest you? 🙂
No, I didn't because it just showed up in my Inbox today and I had no idea who you were. But it's interesting—last month, I saw Brian on something on TV and I thought…..hmmm, I should give him a reading!
What are you going to do on your Valentine's Day event? What excites you? What do you, well, *predict*?
I am putting on a panel about love and finding a soul mate. We have 5 experts who are truly the best of the best in terms of knowing about love. A love psychologist, a love psychic, a dating coach, a love self-help guru, and myself. The panel is going to be moderated by NYC radio personality Laura Smith, who has several shows on 77 WABC AM. We're really excited about it because it will offer a forum for people to ask questions about this kind of elusive topic. We're going to be mostly focused on tips and tricks to enhance your search for your soul mate. I predict one person will spill their pink lemonade!
Making Love: Finding Your True Soul Mate From The Inside Out
Friday, December 7, 2012
7 p.m. – 9 p.m.
New York, NY
What are some findings you have discovered from one on one readings these past few months that startled you?
As far as my medium readings, I am still astonished at the amount of detailed information that the deceased are able to communicate, and how the deceased truly have wonderful information and messages to help guide us on the Earth plane. With psychic readings, I guess what always surprises me is how people's deep fear of strangers and the unknown paralyzes them. My readings help people by helping them have a greater degree of certainty about things.
Which famous people do you believe are going to be couples this year and who will break up?
• Prince Harry will enter a serious relationship with a woman he will eventually marry.
Madonna will reveal her engagement to Brahim Zaibat. While no wedding plans will be in the works, the engagement will be made official with a lackluster ring.
Sharon Stone and Martin Mica will part ways.
• Taylor Lautner will become publicly and heavily involved with a girlfriend of little Hollywood significance.
• Bradley Cooper and Zoe Saldana will make their relationship more official. There will be clear evidence that they are moving in together and planning to marry.
• Britney Spears' and Jason Trawick's relationship will be strong. Allegations that they have called off their wedding or are ending their relationship will be proven false and their relationship will be stronger than ever.
• There will be a break up or a clear, definite split surrounding the Kardashians. It's possible that Bruce and Kris Jenner will finally part ways. Kanye West and Kim Kardashian will split amidst rumors that he is too controlling, however that may be closer to 2014.
• Adam Levine and Behati Prinsloo will become engaged.
• Cam Gigandet and Dominique Geisendorff will be the new hot and heavy couple in Hollywood. America will fall in love with this modern, media friendly couple as they become "so cute" with their two children and Hollywood papers will eat them up. Cam will receive bigger roles.
• Taylor Swift will be ALL over the place with relationships this year and will start acting in a way that is out of character and almost seems reckless.
• Kathy Griffin and Randy Bick will split and then rekindle their romance.
Should people always trust first instincts with life and dating?
You should always listen to them, if they are true first instincts. You have to be careful though, because sometimes you can project your own wants and desires onto a situation—and that's not an instinct so much as a desire of something. So you want to be careful there. The best way to tap into your instincts is to really sit with yourself in a quiet space and allow whatever to come to you without judgment or expectation. It's about being honest with yourself.
Irish culture is full of magic, superstitions and rituals, as well as ancient Chinese and modern Japan, and I am certainly fascinated by these cultures. Do you ever delve into magical practices from these cultures in your work?
I don't really work with magic or rituals. I have a certain system I use to prepare myself for readings, but I don't work with magic or superstitions—besides the fact that I don't open an umbrella indoors!
Among your services, someone can order energy cleansing. What do you do? Is this really another term for your version of feng shui?
In an energy cleansing, I basically heal people through touch and thought. I tune into what we know as the "aura"—it's basically their whole internal and external disposition. I then make little improvements on things as I see fit. I may work on physical symptoms, emotional symptoms, or psychological blocks. It just depends where I am led. I also sage the person's space and body. The idea behind the sage is that as the sage burns, it gives out smoke, and takes bad or negative things away with it.
If someone feels he or she has psychic abilities, how could someone transfer them into earning a living when people are skeptical to begin with?
If someone feels they have psychic abilities, the best thing to do is to first really practice with them. There's a difference between having some abilities and the abilities to actually be a professional psychic. It's just like basketball for example. I love to shoot hoops with a few of my guy friends—I am likely not going to make it to the NBA anytime soon though. So if you feel you have those abilities, you should develop them. I teach classes on this type of stuff, the next one is my four-part Psychic Bootcamp, which starts on March 7th.
Psychic Bootcamp
Part 1: Thursday, March 7, 2013
Part 2: Thursday, March 14, 2013
Part 3: Thursday, March 21, 2013
Part 4: Thursday, March 28, 2013
7:00 p.m. – 9:00 p.m.
New York, NY
How do psychics fit in with religious beliefs? What do you want to tell people who think it goes against their Christian or other beliefs?
I honestly don't know where on earth people get this idea—it's basically essentially fabricated. I was raised Catholic, and I still go to Catholic Church from time to time. But when people come at me with telling me that what I do is bad or against Christianity or something, I tell them they are nuts and should do research. First off, Jesus was a medium and psychic. There is a passage in the Bible where Jesus tells a woman about everything that ever happened in her life, past and present. People also saw visions of Jesus after he passed away. He visited people. Also, the Bible was written by prophets. The Bible just says to be careful around fake prophets, and to not rely on anyone over and above Jesus or God. People like to exaggerate things to support their world perspective.
What does it feel like when you get a psychic message?
It can feel like many different things, depending on what Clair I am working with—I am clairaudient (hear things), clairsentient (feel things), clairvoyant (see things), claircognizant (know things). So these are all very different types of experiences. My strongest is probably clairvoyance, where I see things playing in my head. The analogy I would use is that it's like thinking about a memory. It would be like if I said, "Hey, what was your 8th grade science class like?" You might see flashes of things. For example, I remember my teacher had red hair. I remember the black wood tables. I remember an experiment that I blew up a glass bottle somehow. But I might not see every single second and every single minute of the whole class.
Let me be your psychic prowl guinea pig and test you out, sans the too general speak most psychics use! 😉 First off, what is my overall career destiny?
It looks like in the next year you will be making a major shift where you leave one place and go to another. I saw you leaving a job. For you long-term future, you have books. They are telling me part of your change this year will be making a new contact with someone in TV/modeling who will help you refocus your career. I see you being recruited away from your current job!
* Hopefully, he is referring to another job and not PopGoestheWeek.com! *
Will I ever get married and when? What will the age difference be between myself and my spouse? What does the person do for a living?
I see you married to an older man, about 5 years your senior. He is in business. He speaks with an accent and has very dark hair. You will meet him in the next 24 months, most likely next year. You may meet him this year, but if you did, you wouldn't date I don't feel, maybe just be friends.
 * Yikes. I may wind up hiding under my bed for two years if that's the case! 😉 *
What lies in Brian's career future (Brian Balthazar, my PopGoestheWeek.com boss) in 2013?
It looks like Brian has a lot of potential for the summer. They are showing it being a slow period overall, but him being approached with new projects and new collaborations. Brian is going to get some sort of segment which would be on TV regularly. It is shown that he would be the host or the presenter. I also saw a very close person to Brian having great success in the coming year with real estate. It looks like a person with dark hair and blue eyes, a male energy. It looks like eventually, Brian may be involved in this too. But this is maybe 2 or 3 years from now. Brian is watched over by an older woman who has her hair pulled back in a hat, who did not pass that recently. Very smart, vibrant woman, not a mother, it may be like a grandmother or great Aunt.
Speaking of other people, have you made Oscar predictions? Who will win Best Actor? Will my new friend Daniel Dreifuss win an Oscar for "No" in foreign films?
• Best Supporting Actor: Tommy Lee Jones, "Lincoln"
• Best Supporting Actress: Anne Hathaway, "Les Miserables"
• Best Actor: Daniel Day Lewis, "Lincoln"
• Best Actress: Jennifer Lawrence, "Silver Linings Playbook"
• Best Picture: "Lincoln"
Re: Foreign Film, Yes, he's going to win!
What do you readers think? Agree, disagree or agree to disagree?
If you want to attend any of his events or learn more, all the information is on Thomas' website!
Can't Go Out? Here's Six Ways You Can See The World Right From Your Very Own Home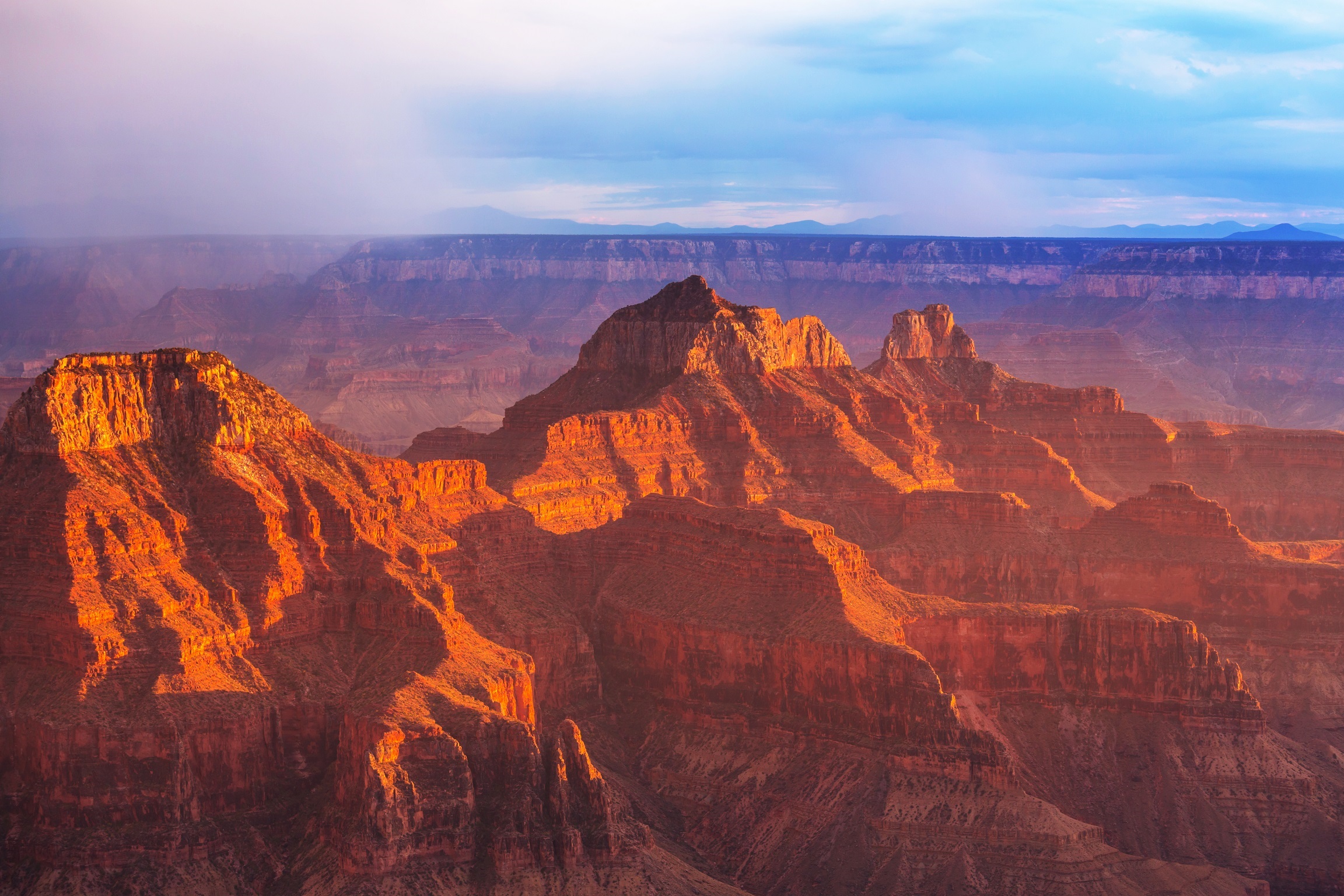 Turns out there are plenty of ways to beat the boredom blues!
Countries around the world are being asked to practice social distancing amid the coronavirus pandemic. Most businesses, attractions, theaters and museums have been closed down to help prevent the spread of the virus. Just last night here in the U.S., it was announced that the self-quarantine guidelines are to remain in place until April 30th of this year. Another month at home doesn't have to mean another month of carb-loading and channel flipping though! There are actually quite a few ways to keep your brain stimulated during these unprecedented, sedentary times. Below you will find six ways to experience the world from your very own house…and don't worry, I wouldn't put anything on this list that would require changing out of your comfy sweats.
Virtually experience the happiest place on Earth.
Safe to say we can all use a little happiness during these troubling times so why not turn to the home of happiness itself, DisneyWorld. YouTube channel, Virtual Disney World, offers dozens of 360 degree videos that allow you to virtually experience DisneyWorld attractions, shows, hotels, monorails, trains, boats, park areas and more. These videos are fully immersive meaning you simply pan your VR-headset, phone or tablet in any direction to experience all of the excitement happening around you. Now, you can relive the magic you've loved your whole life anytime from anywhere! *Giant turkey leg smell not included….unless you're actually cooking turkey legs while watching these videos, in which case I applaud your commitment.
Tour a national park on Google Earth.
Take a hike…well sort of. Hiking is a fun activity that can be done alone or with very few others, remember we are in socially distant times, but making your way to a trail might be a challenge these days. Public transportation schedules have been drastically altered and even if they weren't, a crowded train or a bus just sounds like the breeding ground for some heinous germs right now. You could try to carpool but again…germs! You can avoid any viral risk by simply checking out one of the 30+ virtual hikes on Google Earth. Last year, Google Earth released virtual tours of some of the most beautiful parks in the country. Grand Canyon National Park, Redwood National Park, Everglades National Park and so many others are featured in this exciting experience. On your "hike" you will see some of the most breathtaking trails and views these parks have to offer. Best part? You don't need bug spray.
Check out some of NYC's finest street art.
It's hard to feel particularly cultured when you're wiping the crumbs from your second lunch off your overly worn pajamas. With that being said, we should not let our love for the arts fade like our flannels have. Instead, check out some of New York's coolest street art via Google Arts and Culture. Their online experience 9 Amazing Street Art Murals In New York provides a fully immersive, virtual tour of some amazing art. In this tour you will see stunning artwork from prolific artists such as Eduardo Kobra, Keith Haring, Banksy and more. No need for a MetroCard to see these murals which is great because now you can put that $2.75 towards your next Seamless order.
Sing along while streaming your favorite Broadway shows.
Broadway has taught us all how defy gravity but now it's helping us defy boredom too! Theater has been the perfect vehicle for escapism since it's inception and now you can escape without even leaving your home! BroadwayHD is a streaming service that began broadcasting beloved Broadway shows back in 2015. With over 300 shows in their catalog, you can belt along to all of your favorite shows without having to worry about being escorted out of a theater. The platform is currently offering a free 7-day trial along with a very affordable $8.99/month plan. A one-year subscription is still cheaper than tickets to just one broadway show!
Virtually wander through some of the most impressive museums.
Staring at the same four walls of your apartment for weeks on end definitely won't keep your mind stimulated, trust me I know. Combat the brain laze by learning about some of the world's most fascinating arts and histories. Many of the world's finest museums are offering virtual tours that provide users with a fully immersive experience. Never made it to that dream trip to Paris? Tour the Lourve from your couch! Embarrassed by how out of breath you were when you finally climbed all of those stairs getting into The Met? Skip the stairs and see it all online! Never perfected that English accent? That's ok, no one will hear you on this virtual tour of The National Gallery in London! There are dozens of museums providing these tours and you can find most of them through a quick internet search. I listed a few below because this is the most brain stimulation I plan on having today.
Natural History Museum, London
Go to a house party.
NOT LITERALLY!!! We all know with the social distancing guidelines the last thing we should do is host a house party. To remedy our social urges is the new digital platform called HouseParty, which allows users to throw virtual parties with their friends. Like on many other live-streaming apps, HouseParty allows you and your friends to simultaneously FaceTime. What makes this app special, however, is its gaming feature. With HouseParty you and your friends can choose from a variety of party games to play all while maintaining a safe distance. The app is available for iOS, Android, macOS, and Chrome and is truly putting a new twist on classic pajama parties.
Be sure to try something new today otherwise you might just go crazy. We are living in unprecedented times so we might as well try some unprecedented ways of entertaining ourselves. Stay safe out there and stay socially distant…only physically of course!
Like what you read? Follow me on Instagram
Foodies Rejoice! You Can Build Your Breakfast With This New Lego Waffle Maker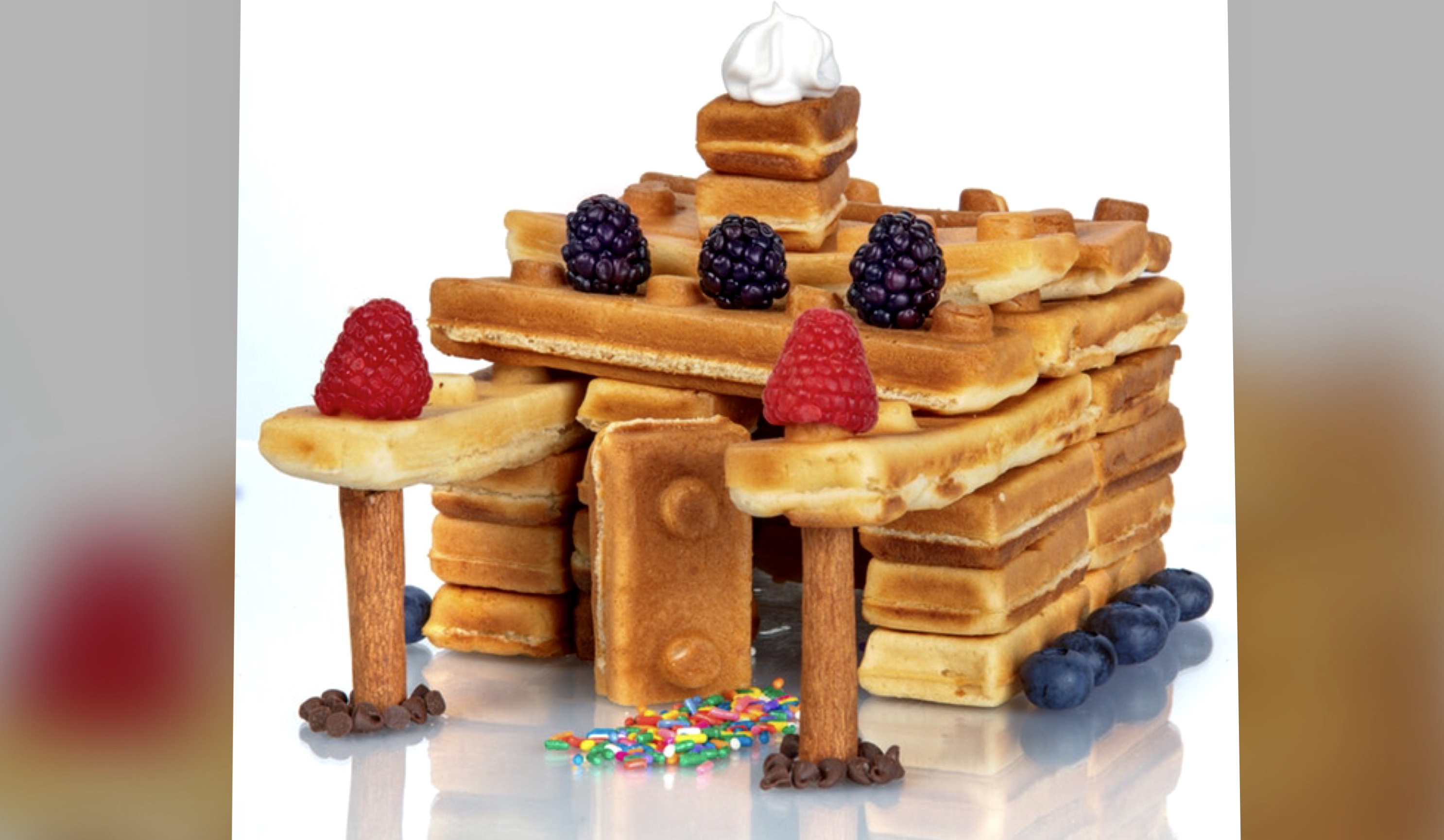 Finally an excuse to play with your food.
Breakfast is the most important meal of the day but maybe it can be the most fun too? Well there is a new kitchen gadget in the works that would definitely bring creativity to your morning routine. The Building Brick Waffle Maker turns ordinary waffle batter into interlocking building blocks so you can construct your own carb castle. The waffle maker makes 14 bricks at a time so there are plenty of pieces to play with. The company behind the maker also produces construction plates that make for the perfect base for your waffle creation.
If you're hankering for a waffle brick you might have to wait just a little bit longer sadly. The maker launched on Kickstarter with a goal of raising $7,500. At the time of writing this, the Kickstarter is up to a whopping $77,000! That's a lot of legos! According to the site, pledging $50 will get you one waffle maker, $75 will get you one waffle maker and two construction plates, $95 will get you two waffle makers, and $100 will get you one waffle maker and four construction plates – all of which will be delivered in August 2020.
Maybe it's time to Leggo the Eggo and start making waffle creations at home!
Like what you read? Follow me on Instagram
VIDEO: "Quarantine With Me" Is The Perfect Song For Social Distancing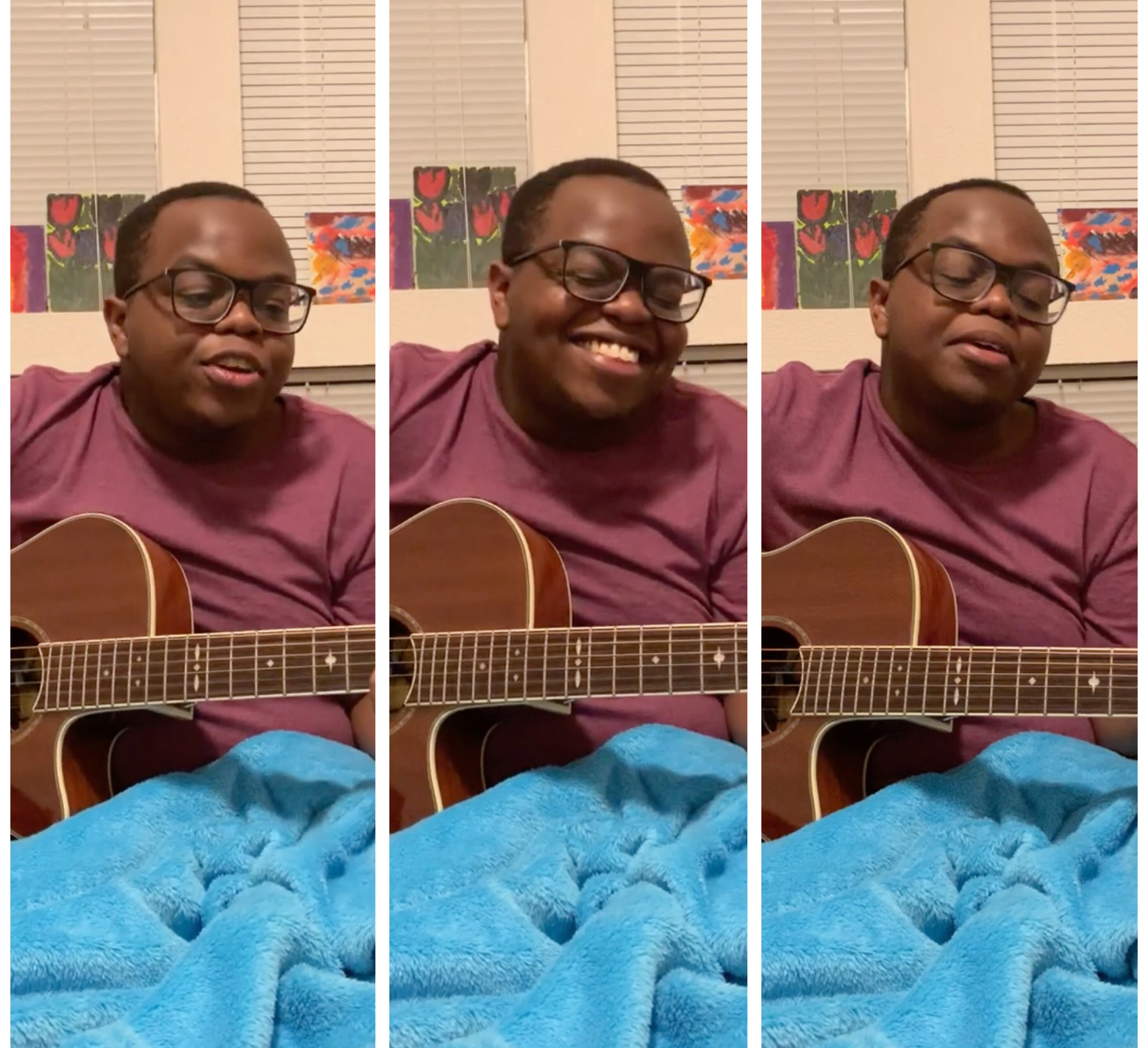 "You can put your hand in mine…once you washed it for the recommended 20 seconds time" is just the first line of this comically informative, coronavirus-themed ballad.
They say "necessity is the mother of invention." Well, you may not have known you needed a coronavirus-themed ballad but once you hear it, your quarantine will never be the same.  David Sikabwe, a 22-year-old student at UT Austin, took to Twitter to give a little corona-concert with a charming song he wrote entitled "Quarantine With Me." The song is oddly beautiful while still chock filled with good information about staying healthy during the global pandemic.
When speaking with Mashable, Sikabwe said the reasoning behind writing the song was sort of random:
"The song was really just a random idea I had. There are a lot of songs written about staying home with someone you care about like 'Nothing' by Bruno Mars an 'Do You Wanna Do Nothing with Me' by Lawrence. I figured that sentiment had a special significance with the looming specter of this disease."
Hope this song helps bring some levity to your quarantine. Be sure to share with friends…FROM A SAFE DISTANCE!
Like what you read? Follow me on Instagram