POP INTERVIEW: "The Voice" Season 3's Mycle Wastman
Mycle Wastman impressed The Voice audiences on season three. Now the Desert Storm veteran is touring the country.
Mycle Wastman impressed The Voice audiences with his three appearances on the show, ultimately being eliminated by his TV roommate, Nicholas David. Growing up in Seattle with his grandparents, he performed in church and with high school music groups before anyone knew what Glee was. Wastman's live talents are not solely for a studio audience; the Desert Storm veteran will be performing in Seattle on March 31!
If I were in the judges' place, having a blind spot, and I heard you sing that intro song, "Let's Stay Together," I might have thought you were an elderly New Orleans jazz performer. The show is so beautiful for this very reason: people aren't judged by their appearances. When you were developing your sound, did you practice with different enunciations, styles, where you sing from (chest or throat) and your technique to sound this way? Originally, did you sing differently?
As far as the earliest I can remember singing I tried to imitate Michael Jackson's style. I was a pop radio child so I grew up on radio hits and never really listened to those magnificent B- sides till much later. My grandparents raised me but they both worked all day so my aunt took care of me in the day. Her and I would listen to R and B radio all day long. I would try to sound like any and every artist that inspired me at the time. My uncles were into 70's rock music and my grandpa always had old school country music playing in his workshop. All of these outlets you could say formed a "musical soup" of influence! It took a long time to find my own sound and I would say its pieces of this from those influences that that i have sewn together to make my own.
Why did you choose a very popular song? People end up comparing you to the original and more often than not, hate the new versions because for no reason but that they're new.
All covers old or new will always be compared to the original. Ultimately its how you reinvent the song that really counts. Being a song writer and original artist for the last 6 years I have devoted my time to my own creations so learning newer songs is something I haven't strived to do. In an Ideal world I would have loved to have been allowed to sing my own music on the show. In reality thats the end game anyway!
Your website talks about you being "a singer's singer." While absolutely a good quality, many people like that don't make it in the industry or if they do, struggle to stay at the top for one reason: they don't sell like Justin Bieber. How are you going to be the exception to the rule?
The only thing that I can do is create the best music I can make. Music that I can be proud of. How well it sells is completely out of my hands, but I hope for the best.
You have a show coming up on March 31st in Seattle. What may surprise people when they finally see you live compared to watching you on a TV set?
My hope is that everyone that see's me at the Triple door will leave thinking that I was much better live than on tv. I also hope they appreciate my original music and the amazing talent pool of seattle musicians that will be backing me up.
After that, you're headed to Nashville for a few more performances. Wile there, are you going to change your set any to give it a more Nashville tone? People there see everything; they're hard to impress! You can't compete with people who can say, "Big deal, new boy. I saw Johnny Cash live at the Opry."
Absolutely, Nashville is a hard town to impress however, my set wont change much. I'm not the type of artist to put on a big show. People really just want to hear honest music, so I sing from the heart and hope that I can connect.
You're my third Team Cee Lo contestant I've talked with this week! Everyone who's met him or worked with him says something different about him. What was your experience with him as your mentor?
Honestly I couldn't say that I had enough one on one time with him to give an accurate assessment of his character, but the little time i did I would say he's a pretty genuine and spiritual kind of guy.
Let's pretend I am a big record exec. I really want you to work your voice into a different genre. I'm telling you, "You could do something like Justin Timberlake or maybe a dark rock style." Which would you choose? Would you have it in you to take up a challenge?
Interesting question! I guess I would have to say I would experiment with both and figure out if either style works for me at all. I'm always up to the challenge, something great might happen. Ultimately you never know till you try, but I would not want to release something I hated!
Why should people come see you live this year?
I've been writing songs that I am truly proud of and will be carrying a passion live that will be hard to capture in the studio. The audience at a live show will get to pull the curtain and truly see me connect to a song and in return connect with them.
Beyonce's New Single May Earn Her An Oscar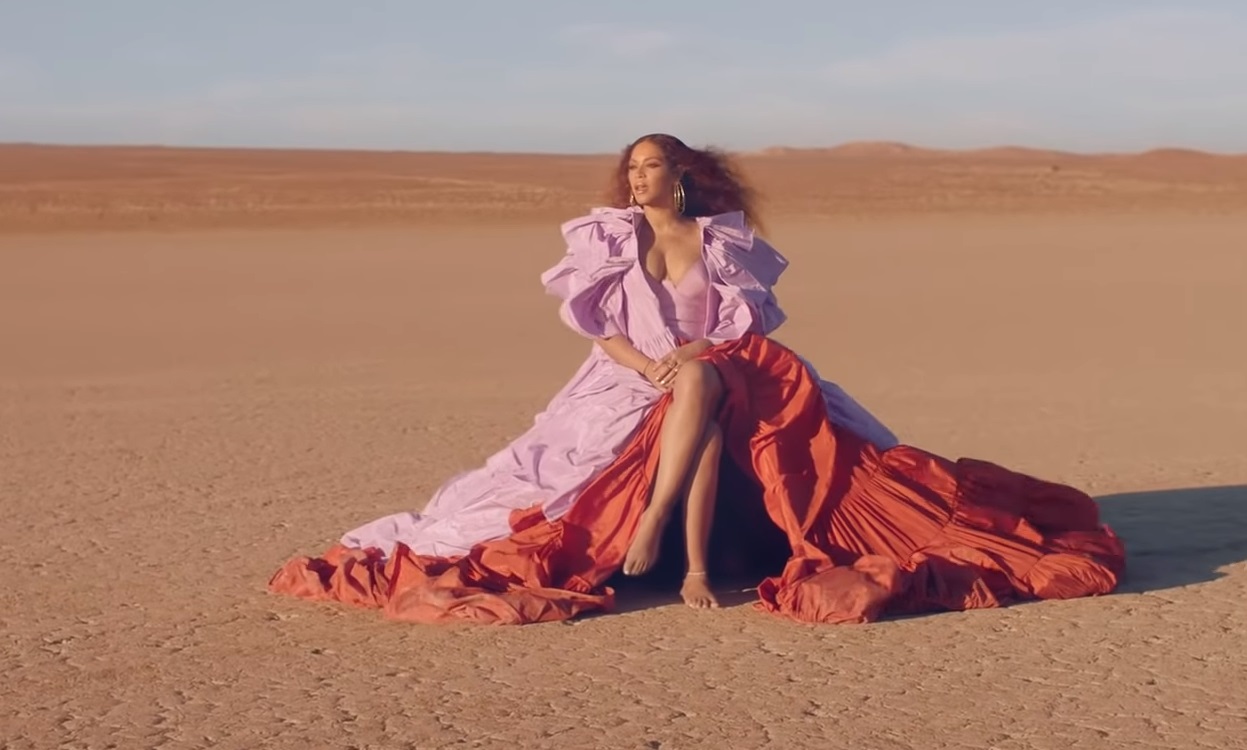 Take Beyonce's beautiful new track – a tribute to Africa from The Lion King and throw in a pretty impressive history of Disney Best Original Song wins, and Queen Bey could be one step closer to an EGOT.
Beyonce has come close to an Oscar before for her song "Listen" from the movie musical "Dreamgirls." The song was a powerful, heartfelt one. But the song "Spirit," is an even more powerful anthem.
Disney's previous Best Original Song wins include "A Whole New World," from Aladdin, The Little Mermaid's "Under the Sea," and Frozen's "Let it Go."
The music video for Spirit just dropped, and it – and Beyonce herself – is stunning.
Watch Taylor Swift's Music Video For Her New Single, ME!
Taylor's back, and she's got another hit on her hands!
Lizzo Is An Icon In The Making – And Here's Why
Mirror, mirror on the wall don't say it 'cause we know Lizzo cute. And by cute I mean extremely talented, gorgeous and totally inspiring!
A few months ago I was watching The Ellen Degeneres Show when I witnessed one of the most fun, exciting and awe-inspiring performances I've ever seen. Lizzo popped onto the screen in a sparkly, pink getup and began singing what would become her big hit song, "Juice," – I was immediately hooked (more like obsessed). During this performance she also jammed out on her flute alongside her plus-sized backup dancers and suddenly I knew I had been changed forever. I did some more research on the rapper/singer and found out I had been sleeping on this gem! Lizzo has been doing bad all by her damn self for years, having already released two albums in the past. I am suddenly mad at every single person who neglected to tell me to jump on the Lizzo train sooner! If you're like me and need a bit of catch up, I'm going to break down exactly why you need to know this icon in the making.
You can throw a stone in any direction and hit a triple threat nowadays. Lizzo's brings talents we have yet to see in the mainstream music industry.
If singing, rapping and dancing make Lizzo a triple threat, what does flute playing making her?!? A STAR THAT'S WHAT! Lizzo has displayed her abilities as a talented flautist, which is not an instrument you would necessarily think of in conjunction with the rap genre making this talent all the more extraordinary. Lizzo even used her flauting skills to compete (and defeat IMO) with Ron Burgundy. Not Will Ferrell, but Ron Burgundy.
Oh, and she can also twerk while playing the flute. 
As if playing the flute wasn't impressive enough, Lizzo can also twerk while playing. I really hope some high school kid is deciding to take band just so he/she can flutwerk their way around campus like their fav flautist, Lizzo.
Lizzo uses her platform to inspire and raise up everyone around her.
Lizzo uses her voice for more than just creating fire music, ya know. She uses her platform to defend the belief that beauty comes in all shapes and sizes. Her Twitter is filled with positivity and strong messages about acceptance.
MY MOVEMENT IS FOR EVERY 🗣BODY. IM LEAVING NO ONE EXCLUDED. "GOOD FATTYS" AND "BAD FATTYS" AND ANYONE ELSE WHO WANTS TO JUST FUCKING LIVE ARE WELCOME. NO TERMINOLOGY NO IDEOLOGY JUST FUCKING HAPPY PEOPLE IN MY MOVEMENT.

— |L I Z Z O| (@lizzo) March 4, 2019
Uhm…she's straight up gorgeous. 
We cant forget to mention that Lizzo is a straight up beauty queen. She is known to switch up her look but I've never seen a bad pic of this queen. To solidify my point, she is now officially the first, plus sized black woman to be featured in Playboy magazine!
Move over Avenger's, Lizzo has been in a comic book too!
Ok indulge the nerd in me on this one…Lizzo was even featured in a comic book!!! That's right, she has become so influential that even Marvel comics wanted a piece of the Lizzo-pie. Check out this shout-out in Unstoppable Wasp #4!
MY MOVEMENT IS FOR EVERY 🗣BODY. IM LEAVING NO ONE EXCLUDED. "GOOD FATTYS" AND "BAD FATTYS" AND ANYONE ELSE WHO WANTS TO JUST FUCKING LIVE ARE WELCOME. NO TERMINOLOGY NO IDEOLOGY JUST FUCKING HAPPY PEOPLE IN MY MOVEMENT.

— |L I Z Z O| (@lizzo) March 4, 2019
So now that you have become as obsessed as I have, you are probably wondering how you can get even more Lizzo in your life. Well lucky for you, her new album dropped TODAY! Her third studio album, Cuz I Love You, is available anywhere you listen to music and let me tell you, YOU WILL LOVE IT. The album is varied and showcases all of Lizzo's incredible range with some songs being upbeat and funky, and others being slowed down and heart wrenching. For a taste of what to expect, click below to listen to the title track of the album. If the new album still doesn't satisfy the hunger for more Lizzo, she's also on tour! You can click here for more info on tour dates.
Oh Lizzo…you are most definitely 100% that bitch.  
Like what you read? Follow @ChrisSiretz on Twitter and Instagram