Lindsay's Next Chapter: What Lindsay Lohan Told Oprah Winfrey
On Sunday Night, OWN premiered Oprah's interview with Lindsay Lohan – her first sit-down since leaving rehab…
On Sunday Night, OWN premiered Oprah's interview with Lindsay Lohan – her first sit-down since leaving rehab,
Lohan was just four days out of rehab when she gave the interview.
While Oprah did ask Lohan some tough questions, both did seem somewhat restrained. Lohan at times seemed simply to be trying to keep it together, (which she generally did) and Winfrey, almost maternal, making some pointed inquiries, but careful not to go for the jugular. I almost felt as though Winfrey was protecting her, but perhaps after the show talked to her more candidly about exactly what she did and didn't believe in her responses.
One of the questions teased in the show's promo video was Oprah's description of the name Lindsay Lohan being both an adjective and a verb for "Child Star Gone Wrong."
Said Lohan:
"I hate that.
I hate that label, and that title and that's not what I ever aspired to be and that's not what I want in my life.
(then Oprah asked if Lohan thought she could turn it around.)
"As long as I stay honest with myself… and just do the work that I'm willing to do and have been wiling to do and am doing, then there's nothing that can stand in my way of that.
I am my own worst enemy and I know that. And I've been."
Lohan also discussed why she didn't fight going to jail, and the moment in the courtroom she realized she really was going to jail:
"… being in my addiction and everything, and having all the chaos around me that I was so comfortable with… I somewhere inside knew … and kind of wanted to go to jail…that was subconciously being put out there by me… I think it was just to find some peace. And just have no choice but to just sit and be… And I will never forget that moment.
… Just seeing … my mom and my sister's face in that courtroom and my dad was just heartbreaking. It was horrible.
I just remember this rush of heat coming up over me and just not knowing what to expect."
On the public perception that her parents have exploited her and taken advantage of her:
"I hate what a bad rap people give my parents, because they're just parents really at the end of the day, and trying to stand up for their daughter and themselves.
I have asked, you know, in sitting with my parents recently just that, keep our life private please.
To which Oprah responded: "So you don't feel at any time that your parents have sold you out?"
Lohan: "No. I don't think so. I mean, not to say that when I wasn't really speaking to my dad he had any right to say the things he did."
Winfrey: "You don't think in any way that there's toxicity in the relationship between either of your parents – your mother or your father – and you?"
Lohan: "No, not at this point."
Oprah backed off the questioning about her parents, since it seemed Lohan was going nowhere in admitting that her parents are often part of the problem. (Even though she acknowledged that both parents have gone to the media with their problems.)
She also talked about how her emerging fame was managed – or more appropriately, mismanaged, as she began making 7 million dollars a picture.
Lohan: I wasted so much money I was living at a hotel and I had an apartment. I wasn't really being guided
Oprah: Who was there to help you when you started making bucket loads of money?
Lohan: No one really, when I think about it
Oprah: How did you know how to handle things?
Lohan: I didn't think about it.
Lohan said she ignored her family when they said she should move back to New York as things started go bad. She says she "didn't want to face … a lot of things that were going on." (Not surprisingly, given that we've already learned that her life at home was often total chaos – and that in a sense, she had become to addicted to chaos in her life.
When asked if Lohan was an addict, she answered clearly, yes. Her vice: Alcohol. Winfrey then asked about drugs. Lohan confessed that she did cocaine because "it allowed me to drink more… People would have it and I would do it." She says she has done cocaine 10 to 15 times, by snorting it. "I've never injected anything other than getting B12 shots," she laughed. 
There are two questions that I still wanted answered:
Things Oprah didn't ask (or at least that weren't aired):
-Why did you wear the words "F-ck you" on your fingernails in the courtroom?
On July 6th, 2010, Lindsay Lohan was at her probation hearing. High resolution photos later revealed that she had the words "F-ck you" written on one of her fingernails, leading many to wonder if she had written it as a deliberate statement towards the judge, or if she was just plain foolish.
-If you love your attorney Shawn Holley so much, why did you fire her and eventually re-hiring her?
In January of 2013 she fired Shawn Holley, instead favoring a New York attorney. She would eventually hire her back. In the Oprah interview, Lohan only says that she loves Holley, and that Holley truly cares about her.
Oprah DID get into Lindsay's controversial usage of Adderall, a drug used to treat ADHD.
It began when Oprah asked "What's going to be different this time?" in her recovery.
Lohan: "Not taking adderall. That's a big deal. That's all I knew. I was convinced that it did ground me… but I notice how much I calmer I am (without it.)
(Oprah then asked if she, like many actresses in Hollywood, took it for its appetite suppressing qualities and to stay awake.)
"That didn't happen to me – I could go to sleep, I could eat on it…But the more that I have spent time just working on myself with no other.. I don't need it."
So how is Lindsay now?
Lohan: "I feel whole again. I feel I have such a desire to want to keep this feeling and stay this way and I am willing to do whatever it takes and whatever people that have more experience than me in their recovery have. That's what I really want.  I really wanna be on set, like, that feeds me!"
Oprah: "You really wanna act! You really are extraordinarily talented."
(Here comes the Kardashian swipe from Winfrey!) "Unlike a lot of young women that get attention and became famous for doing absolutely nothing but walking a red carpet – you actually have talent."
Ultimately, the interview felt a bit soft… and yet, there was an undertone of concern on Winfrey's part – one that comes from an awareness from Winfrey that Lohan's journey of recovery and self awareness is just beginning. Certainly Winfrey has intentions of telling that story on the docuseries that will follow Lohan's comeback, but I also think that Winfrey's concern is deeper than that. Even as the interview drew to a close, Winfrey asked Lohan to reconsider her plans to go to Europe just days after leaving rehab. (Lohan subsequently canceled her trip… and the show made that clear in the episode's epilogue.)
If all goes well, I believe that five years from now Lohan will be more open about her past demons, and be quite vocal about the depth of support that Winfrey has given her.
 For more updates, follow @BrianBalthazar on twitter!
Join the Twitter conversation!  #LindsaysNextChapter
POP UPDATE: Justin Bieber, "Friends" For Life, And The Critics Choice Awards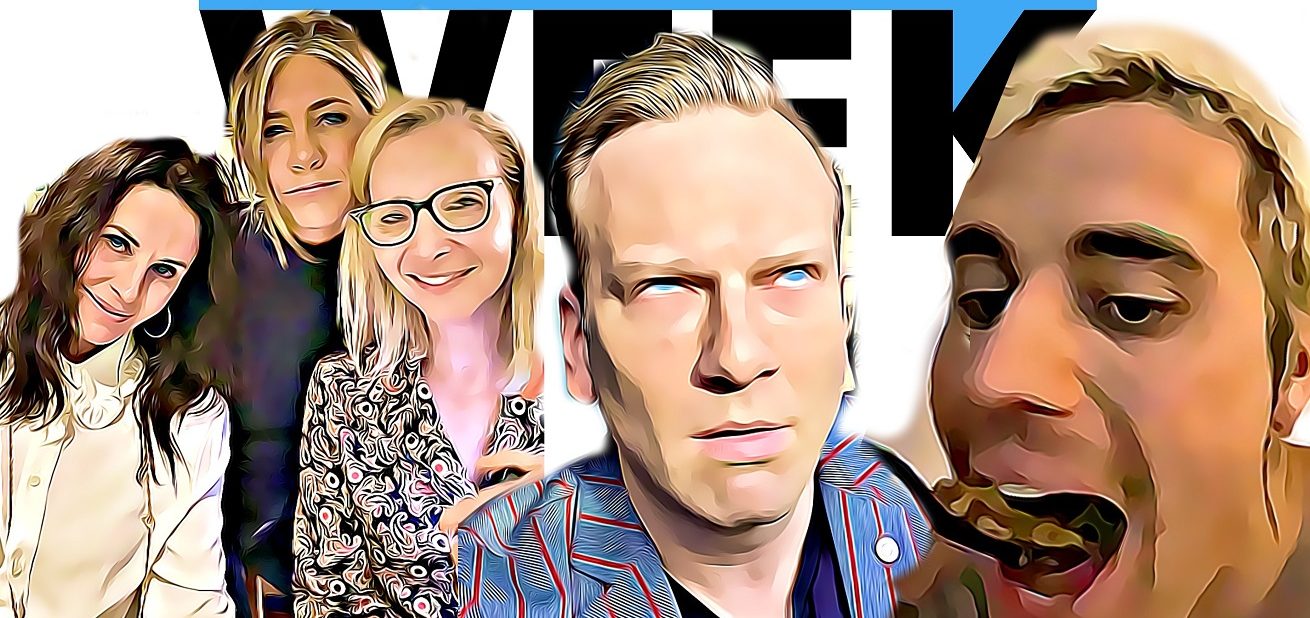 We're going to be doing some quick video updates whenever we can! Here's the latest! Justin Bieber begging for streams, (while you can hear him chew – ew), the ladies of Friends reunited, and mother nature. Take a look!
Courteney Cox's Instagram Caption Is Every Parent With A Teenage Kid
Have you heard? It's 2020 and we're all supposed to music videos on TikTok. Courteney Cox is no exception. The TV star posted an instagram of her and her daughter Coco dancing it out, with the hilarious caption, "Wanna see your child lose their patience? Do a TikTok with them."
Also, how long does it take to actually learn one of these routines? It seems very time consuming.
What I was really hoping for was video of her daughter losing her patience, but what we got was a pretty strong routine!
Former Law And Order Actress Representing Herself In Court? Diane Neal Claims Her Attorneys In Abuse Case Dropped Her, Leaving Her To Fend For Herself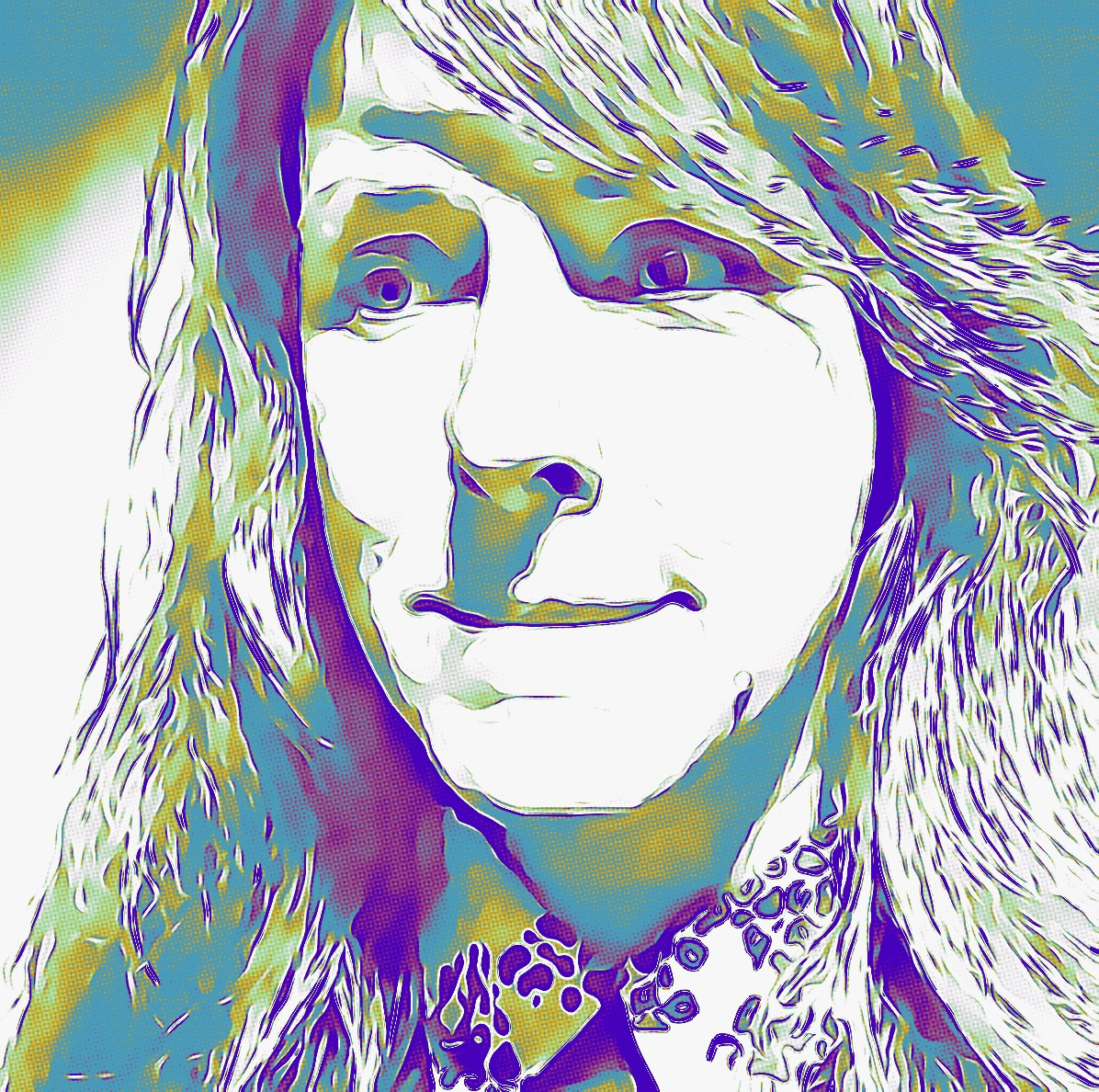 In an emotional, now deleted instagram post, actress Diane Neal claims her attorneys have dropped her – leaving the actress who once played assistant district attorney Casey Nowak to try her hand at being an attorney in real life.
Neal has been embroiled in a vicious legal battle that has spanned more than two years. It began when Neal filed a lawsuit alleging her ex, magician JB Benn, was a "manipulative and maniacal fraudster," who had "defrauded her of millions" and "violently inflicted emotional distress," according to The Daily Beast. She claims Benn subjected her to "a campaign of isolation, terror and (physical and sexual) assault, and destroyed her reputation." She also claims he once cut her dogs throat. In turn, Benn has a lawsuit against Neal, claiming she owes him money for property they shared, and that she frequently threatened him. Part of his case: a damning recording in which the female voice, which he claims is Neal, threatens him and his dog. Listen to that tape HERE. It's intense.
The truth is, the story is so full of battling accusations that it's probably best to read the FULL list chronicled in this Oxygen article.
But today, in an emotional instagram post which she later deleted, (but copies have which have been retained and posted) a dramatic turn. Neal claims her attorneys have dropped her with no warning.
She speaks directly to her camera phone, saying, "So this is my version of hell. And there he is walking right past me right there" she says, referencing a man whose face cannot be seen. "So, I have been put in a situation by my own attorneys who decided to drop me as a client yesterday afternoon with absolutely no warning, wherein I have to represent myself in court. Because this is what happens to victims of abuse. My attorney yesterday accused me of having an inappropriate relation with (unintelligible**), which is not at all even remotely, a thousand times not true. Has done all kinds of things and … saying it was my fault for being abused. So wish me luck. It's terrifying, but I am doing this for every woman who can't do it for themselves. I stand for all of us."
**please note that the words here were difficult to make out. We have our interpretations but don't want to speculate without confirmation.
It's unclear what the nature of the current court hearing is intended to cover today.
View this post on Instagram
Neal played Casey Novak on Law & Order: Special Victims Unit for five seasons,and continued her acting career on NCIS, NCIS: New Orleans, Suits and 30 Rock. Most recently she became involved in politics, running as an independent for the U.S. House of Representatives in New York's 19th congressional district.