MAKEUP MAGIC: Watch Artist Mirjana Kika Milosevic's AMAZING Transformation
'Cereal Box Hack' Proves That We Have Been Closing Cereal Boxes Wrong All This Time
We have all been suffering from this serial cereal box issue.
You know what really grinds my gears? When I open up a box of cereal and accidentally tear the flap ever so slightly, making it nearly impossible for the box to ever close properly again. So each and every morning after I've had my bowl (ok…2, 3 or 4 bowls) of cereal, I am left wrestling with some colorful cardboard, trying every which way to keep the contents of Pandora's cereal box from going stale. After nearly three decades of this breakfast battle it's with great pleasure that I share a cereal box closing hack that has swept social media and changed my mornings forever!
The hack is actually pretty simple and totally reimagines the shape of a cereal box. First, you fold the side flaps inside then do the same with the back flap. Then fold the box in from the sides. Finally, fold the front flap in such a way that is connects to the back flap. Ok, it sounds tricky when written out but it's much easier when you see how it's done!
What an amazing hack ! Who knew !! 😳🤪👌🏻#LifeHacks #aspectwallart #amazing #whoknew #cerealboxhack pic.twitter.com/CGlNZ6uCSq

— Aspect Wall Art (@Aspectwallart) May 11, 2020
The hack has taken over social media with hundreds of users sharing their results.
https://twitter.com/Traybo77/status/1257941892349730817
https://twitter.com/stageyclelia/status/1257232931422117888
Did the 'how to close a cereal box' hack and I'm so happy that it works and looks nice at the same time. pic.twitter.com/Wys2rRAKpx

— Gabrielle (@gxrku) April 24, 2020
One user wrote "I tried the cereal box life hack and I was so proud when it worked." Another said "bro that cereal box hack blew my mind." And someone who completely understands my pain wrote "21 years on this planet and just discovered you can close cereal boxes after opening them." Mind bowl-n.
Like what you read? Follow me on Instagram
YouTube Star Let A 'Murder Hornet' Sting Him And I'm Officially Terrified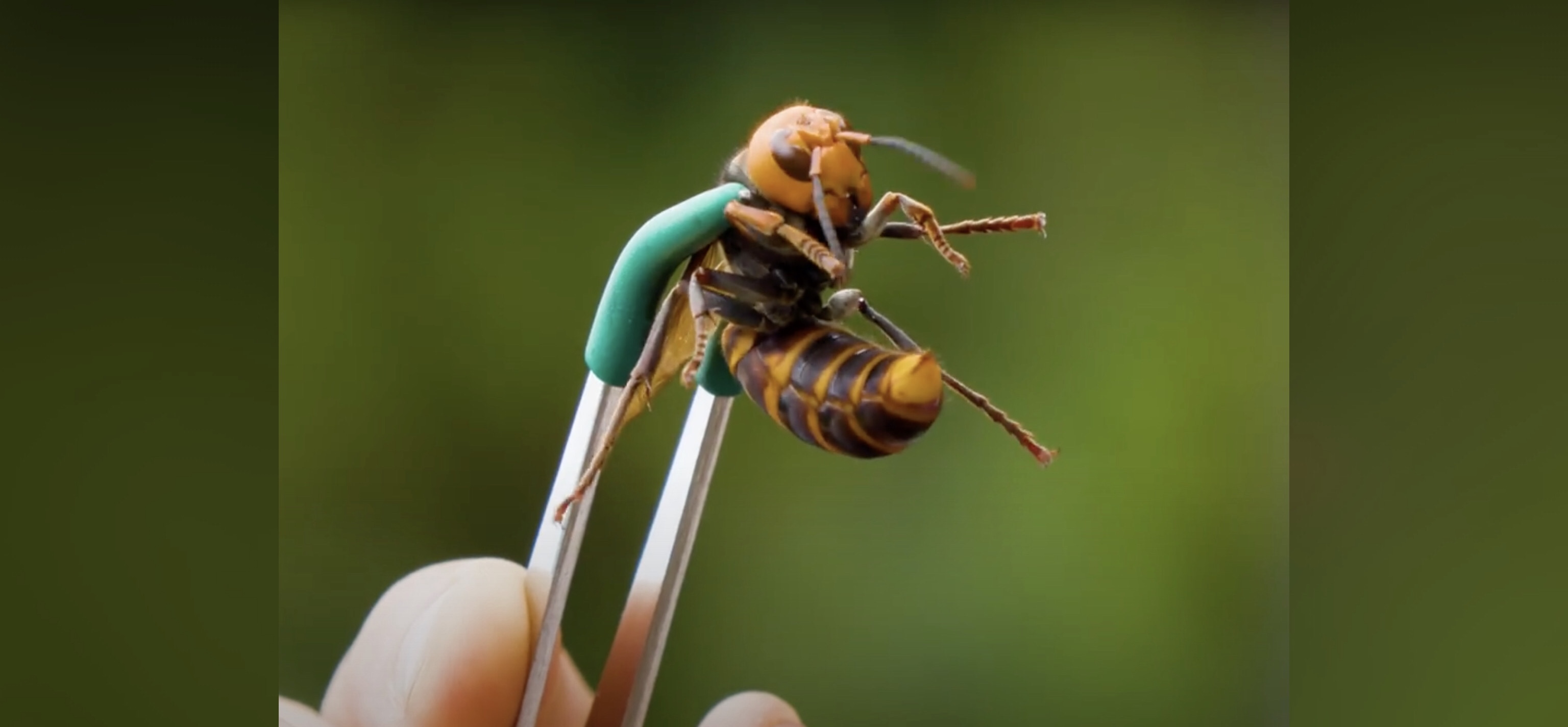 So obviously don't try this home.
As if 2020 hasn't been brutal enough, what with the fears of a third World War, the numerous natural disasters and the global pandemic we are currently enduring, it was just discovered that murder hornets have been spotted in America. As you can probably guess by the terrifying nickname, murder hornets aren't exactly something we should be excited to find in our own backyard. In fact, if you see one of these buzzing baddies flying at you, you should run in the other direction. While a sting from one murder hornet aka Asian giant hornet aka Japanese giant hornet is not likely to kill you, it will leave you with dizziness, agonizing pain and swelling. If you're curious as to what those symptoms might look like you're in luck because YouTuber, Coyote Peterson, actually allowed himself to be stung back in 2018.
For his channel "Brave Wilderness," Coyote and his crew headed to Japan with the goal of finding the giant hornet to show the effects of its sting. Maybe we should introduce Coyote to knitting or adult coloring books because there are definitely safer hobby options out there. In any event, the crew was successful in their hunt and the YouTuber allowed the two-inch terror to sink it's stinger into his arm. As soon as the stinger pierced the flesh, which we get to cringe-watch thanks to a good zoom-in, Coyote recoiled and screamed out that he is in "Searing pain! Absolute searing pain!" Followed by the sting, Coyote also recounted an immediate bout of dizziness and then displayed some horrific swelling. Seriously Coyote, if knitting isn't your thing we can try pottery or tie-dying…
Obviously these big bugs are terrifying to humans but they are also a huge threat to honeybees. The hornets go through a "slaughter phase"…because of course they do…in which they kill honeybees by biting off their heads and feeding them to their young. By now we know just how important honeybees are and we also know how quickly they are declining. If murder hornets thrive here in the states, it could be the final blow to the honeybee population. The shred of silver lining to catching the hornet's introduction so early is that there is a chance to eradicate them before the population grows out of control according to Washington State Department of Agriculture entomologist Chris Looney. Come on 2020, now's your chance to redeem yourself!
Like what you read? Follow me on Instagram
MUST WATCH VIDEO: "How Spies Use Disguises" Is The Most Fascinating Video You'll Watch All Day.
This is CRAZY, COOL, and completely COMPELLING. The former CIA "Chief Of Disguise" (yes, that exists) shows just how sophisticated the process of disguising an agent has become.
Jonna Mendez once held that title. Here, she shows how she transformed agents' identities with nuances both subtle and dramatic. She even shows how she once brilliantly demonstrated a lifelike mask to a former President. It turns out all the crazy stuff I saw on Scooby Doo as a kid was really possible!