READ: 5 Ways To Spoil Bae While Being Broke This Valentine's Day
It's February 1st, which means you can no longer escape the horrifying reality that Valentine's Day is right around the corner. And if you're a twenty-something millennial with two jobs, a high rent and a looming credit card bill from buying those must-have Britney Spears tickets because she's only in town for two days and you just have to see her….hypothetically…then buying expensive gifts for your bae might be stressing you out! But fear not, I've come up with a list of 5 great ways to show your love that won't have you on a Cup O' Noodle diet for the next month. All of the gift ideas below range from $0-$33!
1) Customized Yankee Candle – $32.99:
We start the list with our expensive product for those who can really afford to spoil their s.o. Yankee Candle now sells customizable candles, which is kind of genius because candles are already a go-to gift for any occasion. With this new product, customers choose the size of the candle (ranging in price from $15.99-$32.99), choose the scent and choose a picture to have printed on the label. That's where the romance kicks in. Select the best picture of you and your boo, and give them a gift that will really warm their heart. Bonus points if you select a scent that reminds them of something they love. Vanilla Cupcake might jog a great birthday memory, and Clean Cotton might remind them of the time you could afford to actually do your laundry before a date and didn't smell grilled cheese and a hamper.
2) Wanderer Bracelets – $24.99
This next gift idea is definitely going to tug at the old heart strings. Made from sustainable resources, Wanderer Bracelets are nifty rope bracelets that are handcrafted in Bali. Imported goods make the penny-pinching list?! Yes, I would never mislead you. Customers have the chance to choose from several customizable options, with the most impressive being the ability to have special coordinates etched into your bracelet. Depending on your level of romance, you could have the longitude and latitude of where you first swiped right, first met or first kissed permanently carved into this bit of arm candy. Either way, this is a gift that is sure going to show how much you cherish a memory of such a happy time.
3) Ditch The Pricey Chocolates – Less than $10
Did you know that Godiva advertises a Valentine's Day premiere chocolate set for $340.00? That's 155 Fiery Doritos Locos Taco Supremes from Taco Bell. Chocolate has become a staple for Valentine's Day gift giving, and because of that chocolate prices are jacked up this time of the year. Rather than break the bank on some Cupid confectionary, why not bake your lovey something more unique. There is an endless supply of recipes on the internet, so finding a great one shouldn't be difficult. Over at Genius Kitchen, they have a cupcake recipe that consists of ingredients that you probably have in your pantry. Once you've got the baking down, you can pick up some fun frostings, sprinkles and décor to really let your creativity shine. This gift would be the perfect thing to make your sweetie melt this Valentine's Day.
4) A Picture Shouldn't Cost More Than Its Worth – Like $5
Because Snapchat invented an app that can give us 10 different looks at a time, you now have dozens upon dozens of selfies stored onto your phone, many of which include your special cutie! This tip is simple. Download a photo filter app of your choice, many of which are free. Play around with the filters and really let your artistry shine while tweaking a favorite pic of you and your loved one. This will show said bae that you are willing to take the time to create some modern day artwork just for them. You can find frames at most dollar stores these days, but because its a special day we are going to beef up the price tag and spend 5 whole dollars at Michaels. A frame with a built-in mat always classes up the picture which will really top off this charmer of a gift.
5) Add More To Your Netflix And Chill – Probably Free
This is my favorite tip of all! Streaming technology has never been more accessible than it is now. Whether we stream our favorite movies and shows on our phones, tablets, computers or even televisions, we are never more than a few clicks from instant entertainment. So what modern day fairy tale would be complete without factoring in a little bit of our favorite technology. The idea is simple: hop on your streaming app…or let's be real, hop on your friend of a friends streaming app that you secretly grabbed the password to…and start watching your bf/gf's favorite show from the beginning. Now this may be quite the feat if you were trying to charm me since I have seen every episode of Grey's Anatomy at least three times, but hey I'm worth it. Never the less, on V-day you call your cuddle-bug to come cuddle up to watch their favorite show. Imagine their surprise when you show off how much you know about their television obsession. It's a really fun, romantic and affordable way to bond and show interest in the one who has your heart.
VIDEO:Rolled Ice Cream, Cheetos Bagels And Grasshoppers Are Just Some Of The Unusual Things Brian Balthazar Has Eaten On 'The Wendy Williams Show'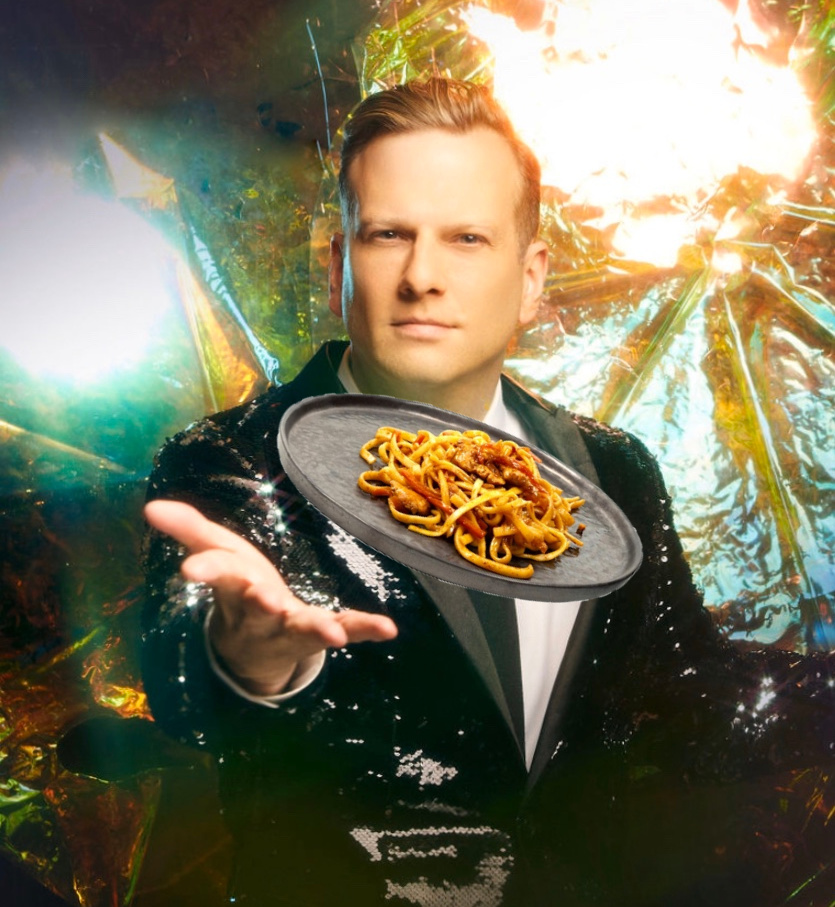 You've seen pop culture expert, Brian Balthazar, appear on The Wendy Williams Show quite a bit over the last few years. He even co-hosted the show on three separate occasions. It wasn't until his last visit where he and Jason Biggs chowed down on a KFC Cheetos Chicken Sandwich that it hit me: Being on the daytime talk show makes Brian Balthazar hungry!

The proof is in the pudding…pun definitely intended. Carla Hall made sure to bring some snacks for Brian when they cohosted together.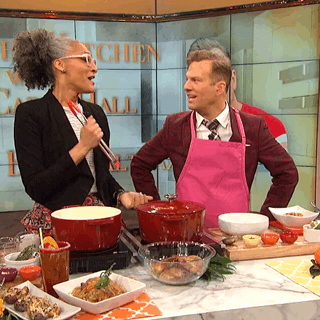 Sure, Wendy is known for telling us to "grab a snack and come on back"…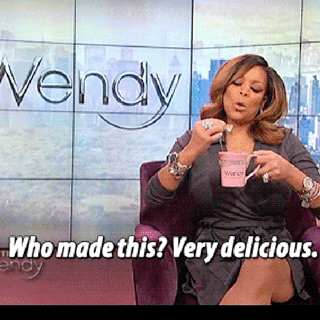 But you'd have to be absolutely famished to want to eat fish sliders at 10am.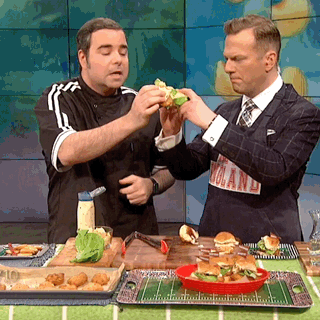 He's gotten so hungry he resorted to eating GRASSHOPPER TACOS on the show!

Could it be that Brian isn't actually hungry though? Could he just be a brave soul willing to be the taste tester so we don't have to? Could my theory be flawed?!
I suddenly feel like maybe we owe Brian a big thanks…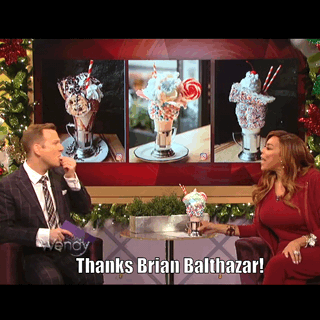 Either way, it's fun to watch! Click below to take a look at a compilation of all the fun stuff Brian Balthazar has eaten on The Wendy Williams Show!
Can't Go Out? Here's Six Ways You Can See The World Right From Your Very Own Home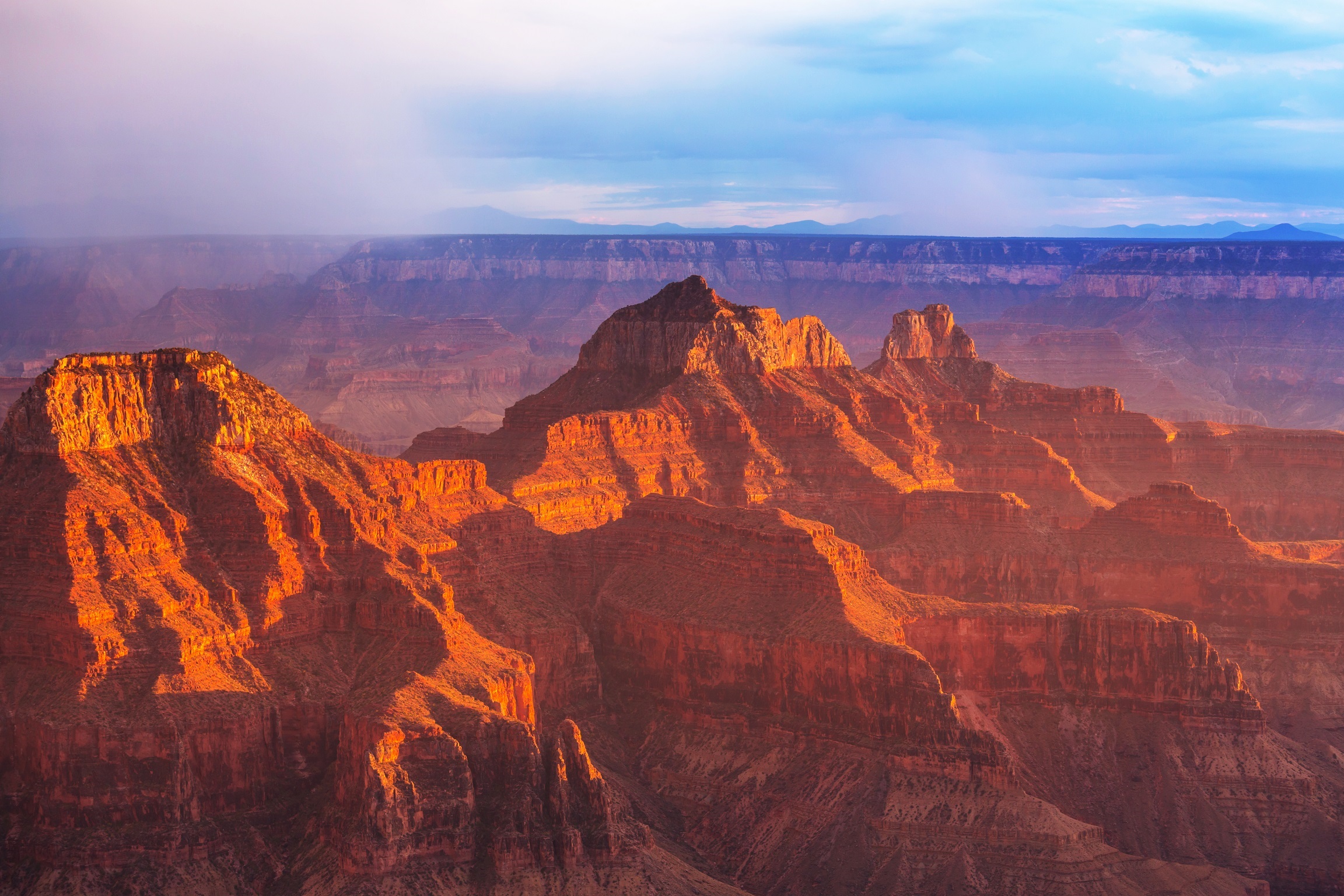 Turns out there are plenty of ways to beat the boredom blues!
Countries around the world are being asked to practice social distancing amid the coronavirus pandemic. Most businesses, attractions, theaters and museums have been closed down to help prevent the spread of the virus. Just last night here in the U.S., it was announced that the self-quarantine guidelines are to remain in place until April 30th of this year. Another month at home doesn't have to mean another month of carb-loading and channel flipping though! There are actually quite a few ways to keep your brain stimulated during these unprecedented, sedentary times. Below you will find six ways to experience the world from your very own house…and don't worry, I wouldn't put anything on this list that would require changing out of your comfy sweats.
Virtually experience the happiest place on Earth.
Safe to say we can all use a little happiness during these troubling times so why not turn to the home of happiness itself, DisneyWorld. YouTube channel, Virtual Disney World, offers dozens of 360 degree videos that allow you to virtually experience DisneyWorld attractions, shows, hotels, monorails, trains, boats, park areas and more. These videos are fully immersive meaning you simply pan your VR-headset, phone or tablet in any direction to experience all of the excitement happening around you. Now, you can relive the magic you've loved your whole life anytime from anywhere! *Giant turkey leg smell not included….unless you're actually cooking turkey legs while watching these videos, in which case I applaud your commitment.
Tour a national park on Google Earth.
Take a hike…well sort of. Hiking is a fun activity that can be done alone or with very few others, remember we are in socially distant times, but making your way to a trail might be a challenge these days. Public transportation schedules have been drastically altered and even if they weren't, a crowded train or a bus just sounds like the breeding ground for some heinous germs right now. You could try to carpool but again…germs! You can avoid any viral risk by simply checking out one of the 30+ virtual hikes on Google Earth. Last year, Google Earth released virtual tours of some of the most beautiful parks in the country. Grand Canyon National Park, Redwood National Park, Everglades National Park and so many others are featured in this exciting experience. On your "hike" you will see some of the most breathtaking trails and views these parks have to offer. Best part? You don't need bug spray.
Check out some of NYC's finest street art.
It's hard to feel particularly cultured when you're wiping the crumbs from your second lunch off your overly worn pajamas. With that being said, we should not let our love for the arts fade like our flannels have. Instead, check out some of New York's coolest street art via Google Arts and Culture. Their online experience 9 Amazing Street Art Murals In New York provides a fully immersive, virtual tour of some amazing art. In this tour you will see stunning artwork from prolific artists such as Eduardo Kobra, Keith Haring, Banksy and more. No need for a MetroCard to see these murals which is great because now you can put that $2.75 towards your next Seamless order.
Sing along while streaming your favorite Broadway shows.
Broadway has taught us all how defy gravity but now it's helping us defy boredom too! Theater has been the perfect vehicle for escapism since it's inception and now you can escape without even leaving your home! BroadwayHD is a streaming service that began broadcasting beloved Broadway shows back in 2015. With over 300 shows in their catalog, you can belt along to all of your favorite shows without having to worry about being escorted out of a theater. The platform is currently offering a free 7-day trial along with a very affordable $8.99/month plan. A one-year subscription is still cheaper than tickets to just one broadway show!
Virtually wander through some of the most impressive museums.
Staring at the same four walls of your apartment for weeks on end definitely won't keep your mind stimulated, trust me I know. Combat the brain laze by learning about some of the world's most fascinating arts and histories. Many of the world's finest museums are offering virtual tours that provide users with a fully immersive experience. Never made it to that dream trip to Paris? Tour the Lourve from your couch! Embarrassed by how out of breath you were when you finally climbed all of those stairs getting into The Met? Skip the stairs and see it all online! Never perfected that English accent? That's ok, no one will hear you on this virtual tour of The National Gallery in London! There are dozens of museums providing these tours and you can find most of them through a quick internet search. I listed a few below because this is the most brain stimulation I plan on having today.
Natural History Museum, London
Go to a house party.
NOT LITERALLY!!! We all know with the social distancing guidelines the last thing we should do is host a house party. To remedy our social urges is the new digital platform called HouseParty, which allows users to throw virtual parties with their friends. Like on many other live-streaming apps, HouseParty allows you and your friends to simultaneously FaceTime. What makes this app special, however, is its gaming feature. With HouseParty you and your friends can choose from a variety of party games to play all while maintaining a safe distance. The app is available for iOS, Android, macOS, and Chrome and is truly putting a new twist on classic pajama parties.
Be sure to try something new today otherwise you might just go crazy. We are living in unprecedented times so we might as well try some unprecedented ways of entertaining ourselves. Stay safe out there and stay socially distant…only physically of course!
Like what you read? Follow me on Instagram
AWWW: A Rescue Team Of 9 Was Needed To Rescue 1 Adorably Chubby Rat
Over in Bensheim, Germany a rotund rodent got herself into a jam when she tried to squeeze through a hole of a manhole cover only to get stuck…and honestly, I can relate. When I was 8 years old I tried to squeeze my thunder-thighs-in-training into a children's swing and it took my dad and three other grown men to get me out. I am the German fat-rat!
Volunteer firefighters were called when a young girl noticed the fat rat was stuck and no time was wasted to help the poor critter. Eight firefighters and at least one animal rescuer appeared on the scene to safely extract the chubby critter. Animal rescuer Michael Sehr told BBC "She had a lot of winter flab and was stuck fast at her hip. There was no going forward or back." When asked why anyone would even want to save something so many are repulsed by Sehr said "Even animals that are hated by many deserve respect."
Alls well that ends well! Hopefully no authorites will be needed to help me shimmy out of these skinny jeans I thought looked cute this morning…in the meantime, check out the entire rescue below!