REALI-TEASE: The Seas Aren't The Only Thing That's Rocky In This 'RHONY' Sneak Peek
We are officially halfway through a turbulent season 10 of The Real Housewives of New York City, but there looks to be plenty more drama still on the horizon.
Somehow after all of these years, the reality show is still managing to flip the script and change everything we have grown to know. Former besties, Carole and Bethenny can't seem to land on the same page no matter how desperately us "Cathenny" fans want them to. Speaking of Bethenny, we saw a real moment of grief and humanity present when she and original bestie, Jill Zarin, finally reconnected over the death of Jill's husband. The former Countess Luann, was arrested for public intoxication and threatening a police officer. And Tinsley proved that even though your relationship is basically on the brink of implosion, you can still reserve time at a private boutique to try on wedding dresses with your mom.
The second half of the season looks to be just as polarizing as Bravo released a sneak peek that provides more questions than answers. First, we see that Bethenny's new bestie could be Sonja? Maybe it's a case of opposites attracting. Luann's triumphant return from rehab is documented, and we get to see a glimpse into the makings of her cabaret show.  While Luann's cabaret show might be a big success, her relationship with gal pal and once bridesmaid, Dorinda, seems to have flopped. The two take hurtful jabs at each other with Dorinda going so far as to provoke Luann to "take a drink." Yikes. The drama comes to a head though when we see snippets of what happened during the boat ride from hell that took place off the coast of Colombia. The footage actually looks quite terrifying and we know it was a nightmarish experience from all of the media attention it was given when it occurred. In any event, the remainder of this season looks like it will have enough twists and turns to make a mermaid sea sick! Be sure to check out the sneak peek below and stay tuned for more RHONY drama!
AWWW: A Rescue Team Of 9 Was Needed To Rescue 1 Adorably Chubby Rat
Over in Bensheim, Germany a rotund rodent got herself into a jam when she tried to squeeze through a hole of a manhole cover only to get stuck…and honestly, I can relate. When I was 8 years old I tried to squeeze my thunder-thighs-in-training into a children's swing and it took my dad and three other grown men to get me out. I am the German fat-rat!
Volunteer firefighters were called when a young girl noticed the fat rat was stuck and no time was wasted to help the poor critter. Eight firefighters and at least one animal rescuer appeared on the scene to safely extract the chubby critter. Animal rescuer Michael Sehr told BBC "She had a lot of winter flab and was stuck fast at her hip. There was no going forward or back." When asked why anyone would even want to save something so many are repulsed by Sehr said "Even animals that are hated by many deserve respect."
Alls well that ends well! Hopefully no authorites will be needed to help me shimmy out of these skinny jeans I thought looked cute this morning…in the meantime, check out the entire rescue below!
Elton John And Taron Egerton Performed A Fantastic Duet Of 'Tiny Dancer'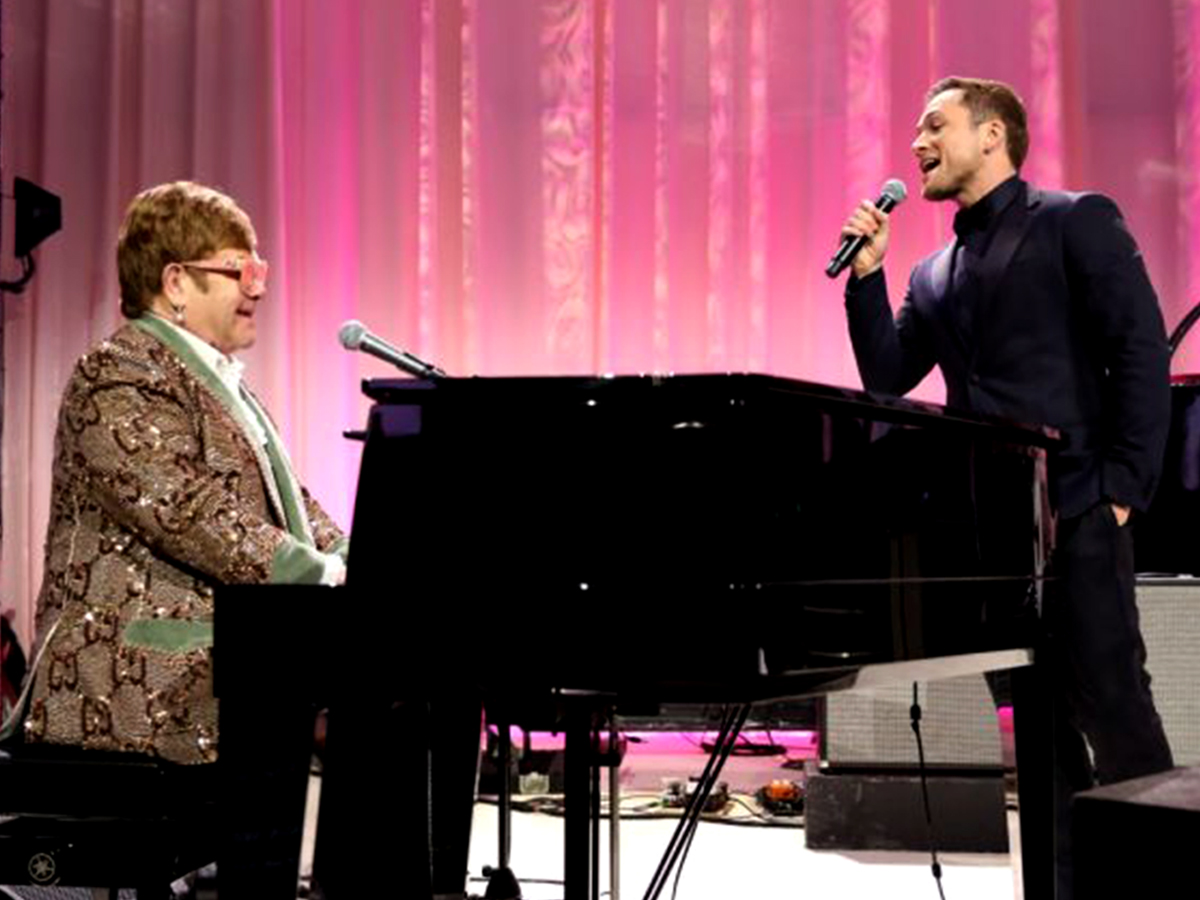 The dancer may be tiny but the talent on stage was massive! Taron Egerton and Elton John gave a fantastic performance of "Tiny Dancer" last night at the 27th Annual Elton John AIDS Foundation Academy Awards Viewing Party.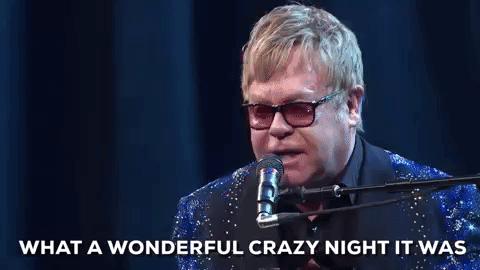 If you've been looking for a reason to toss on your bedazzled cape and brightly colored sunglasses then boy do I have good news for you. An "epic musical fantasy" about Elton John's life, entitled Rocketman, is expected to hit theaters in May 2019. Taron Egerton, from Robin Hood fame, plays the musical legend and judging by his performance last night, we are all in for a treat. The audience of the charity event felt like a candle in the wind when Taron suggested an off-the-cuff performance of "Tiny Dancer." There isn't even a pun creative enough to embody what the audience must have felt when Elton John himself volunteered to accompany Taron on the piano!
In addition to a truly moving performance, the 27th Annual Elton John AIDS Foundation Academy Awards Viewing Party raised more than $6.3 million for an effort to end AIDS.
Click below to take a look at the magical performance from last night!
VIRAL: There Is No Room For Love When This Dog Protects His Barney
I think this dog missed the whole "I love you, you love me" message Barney was trying to teach all those years ago…
In this viral video posted to Twitter, an adorable pup channels his inner Cujo anytime his owner gets close to the Barney the Dinosaur stuffed animal. While the frenzied attacks are comical in themselves, this video should definitely be played with the sound up. While we never see more than the dog owner's hand, we hear his high pitched screams of terror every time the dog take a lunge.
Click below to laugh along!