REALI-TEASE: 'RHONY' Reunion Promises Big Hair And Even Bigger Drama
Another season of The Real Housewives Of New York has come to an end, marking 10 riveting years on television. In the reunion sneak peek, the New York knockouts are dressed to kill for the aluminum anniversary but sadly the only things foiled here are friendships.
This season was a heartbreaker for true fans of the reality series…and I know this because my heart is shattered. Some of our favorite friendships have become rocky enough to make the boat ride from hell look like a stroll through Central Park.
My favorite pair of housewife besties, Bethenny Frankel and Carole Radziwill, started out the season with tension for reasons that are still not fully clear. Time and time again we witnessed temporary truces only to see them broken one confessional interview later. In the last few seconds of season we saw the pair finally hug it out with Carole promising Bethenny that the they would "find their sweet spot" once more. As a jaded New Yorker, I don't know why I believed in such "hope." The reunion sneak peek shows that the two are now full blown enemies and I'm reminded as to how I've become so distrusting.
As if one dissolving friendship wasn't enough, Dorinda Medley and Luann de Lesseps seem to be on opposite sides now as well! While Luann could not attend the reunion due to her second stint in rehab, it is clear that her storyline has rippled amongst the other women, and will cause some major waves to crash down.
The clip below starts off promisingly enough with each of the women looking more glam than we have ever seen them. With all of the high hair you'd think we were looking at contenders for Miss Teenage Hairspray… The glamour quickly fades as the women start slinging mud at one another, but mainly at Bethenny. I have always been a Bethenny fan so I know she can handle being ganged up on by Carole and Ramona Singer. It's with love that I also say, she needs to take it down a notch sometimes. She gets so riled up at the reunion that she comes within inches of Carole's face just to prove the validity of what she says. There's never a need to thug it out in a ballgown girl. The whole ordeal is saddening but compelling nonetheless! I know what I'll be watching next Wednesday!
The three part reunion begins August 22 at 8pm EST on Bravo. Until then, check out the sneak peek below!
AWWW: A Rescue Team Of 9 Was Needed To Rescue 1 Adorably Chubby Rat
Over in Bensheim, Germany a rotund rodent got herself into a jam when she tried to squeeze through a hole of a manhole cover only to get stuck…and honestly, I can relate. When I was 8 years old I tried to squeeze my thunder-thighs-in-training into a children's swing and it took my dad and three other grown men to get me out. I am the German fat-rat!
Volunteer firefighters were called when a young girl noticed the fat rat was stuck and no time was wasted to help the poor critter. Eight firefighters and at least one animal rescuer appeared on the scene to safely extract the chubby critter. Animal rescuer Michael Sehr told BBC "She had a lot of winter flab and was stuck fast at her hip. There was no going forward or back." When asked why anyone would even want to save something so many are repulsed by Sehr said "Even animals that are hated by many deserve respect."
Alls well that ends well! Hopefully no authorites will be needed to help me shimmy out of these skinny jeans I thought looked cute this morning…in the meantime, check out the entire rescue below!
Elton John And Taron Egerton Performed A Fantastic Duet Of 'Tiny Dancer'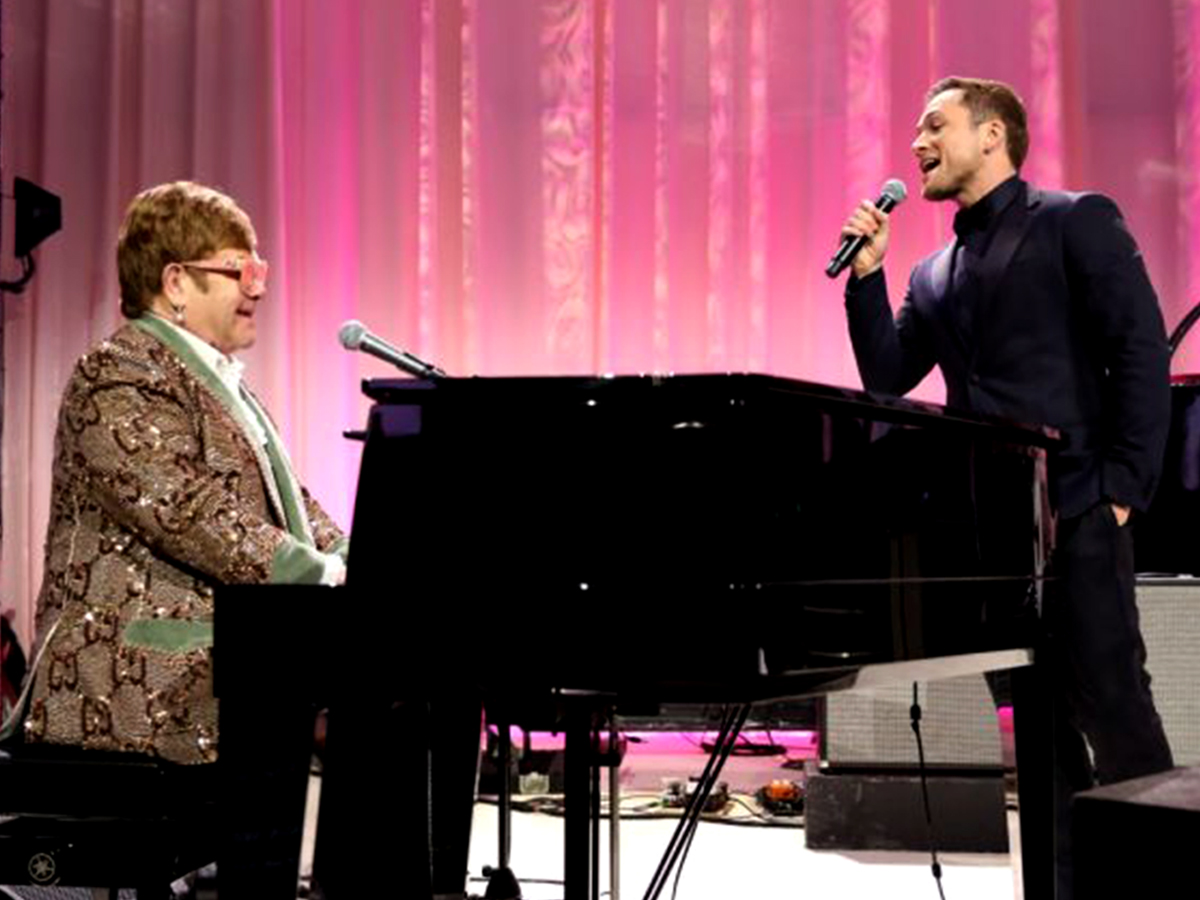 The dancer may be tiny but the talent on stage was massive! Taron Egerton and Elton John gave a fantastic performance of "Tiny Dancer" last night at the 27th Annual Elton John AIDS Foundation Academy Awards Viewing Party.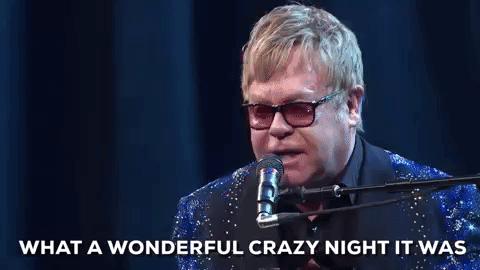 If you've been looking for a reason to toss on your bedazzled cape and brightly colored sunglasses then boy do I have good news for you. An "epic musical fantasy" about Elton John's life, entitled Rocketman, is expected to hit theaters in May 2019. Taron Egerton, from Robin Hood fame, plays the musical legend and judging by his performance last night, we are all in for a treat. The audience of the charity event felt like a candle in the wind when Taron suggested an off-the-cuff performance of "Tiny Dancer." There isn't even a pun creative enough to embody what the audience must have felt when Elton John himself volunteered to accompany Taron on the piano!
In addition to a truly moving performance, the 27th Annual Elton John AIDS Foundation Academy Awards Viewing Party raised more than $6.3 million for an effort to end AIDS.
Click below to take a look at the magical performance from last night!
VIRAL: There Is No Room For Love When This Dog Protects His Barney
I think this dog missed the whole "I love you, you love me" message Barney was trying to teach all those years ago…
In this viral video posted to Twitter, an adorable pup channels his inner Cujo anytime his owner gets close to the Barney the Dinosaur stuffed animal. While the frenzied attacks are comical in themselves, this video should definitely be played with the sound up. While we never see more than the dog owner's hand, we hear his high pitched screams of terror every time the dog take a lunge.
Click below to laugh along!