REALI-TEASE: 11 Highlights From 11th Season Sneak Peek Of 'The Real Housewives Of Atlanta'
"Mm-hmm." "Bloop!" "Yes hunt-y." I am just here brushing up on my The Real Housewives Of Atlanta lingo seeing as the 11th season sneak peek just dropped! You know the Atlanta peaches always bring the heat, and it looks like this season is no exception.
Being that it is the 11th season of the hit reality series, I thought I would break down 11 of the juiciest tidbits from the sneak peek!
Porsha Williams is pregnant! She has had a baby on the brain for several years now, so it will be nice to see her wish come true. Side note, her pregnancy glow is stunning!
Uhm…is Kandi Burruss pregnant too?! We know that former housewife, Kenya Moore, is expecting but could that have overshadowed the pregnancy announcement of the Kandi Koated queen?
Kandi's daughter, Riley, looks AMAZING! Riley has always been such a unique beauty but she recently began focusing on fitness and the transformation is amazing!
Oooooooohhhhh Eva Marcille has an alter ego! The model turned housewife quietly entered the series last season as a "friend" but has since been promoted. Well it looks like the peach holds the power because Eva the Diva is a bout to stir up some drama!
There is a new housewife in Atlanta! Shamari Devoe, wife of Ronnie Devoe of New Edition, will be holding a peach this season as well. She fits in perfectly with the other ladies as she has no issue throwing some expert shade.
The trip of this season is Tokyo! I wanna go!
Cynthia Bailey has a new man…again!? Last season's pretty-boy Will seems to be a thing of the past. Cynthia is talking marriage with this new boo! He seems hesitant but we know Cynthia loves fast and hard.
Speaking of marriage…does Eva make it down the aisle? Her fiancé seems to question the possibility once he sees the stress surrounding the big day.
Gregg Leakes has cancer?! We knew Gregg had some health issues but we now know he officially has cancer. His health seems to be the forefront of Nene Leakes' mind this season.
We know Porsha is having a baby…but that's not the only new permanent addition. Porsha's boyfriend and father to her baby is Dennis McKinley, who shows his commitment with a tattoo of Porsha's name. Some may want a ring but a tattoo is fine too I guess.
Has Marlo Hampton met her match?! The last few seconds of the sneak peek shows a swirl of drama but the most interesting of it seems to be a battle between Marlo and Eva. Marlo might be a little salty since Eva waltzed in and grabbed that peach…the very thing Marlo has been trying to do for years now.
Phew. That's a lot going on in just a two minute trailer. You know the ladies of Atlanta always deliver so be sure to check out the sneak peek below!
The 11th season of The Real Housewives Of Atlanta premiers on Sunday, November 4 at 8/7c on Bravo.
HILARIOUS VIDEO: This Man's Wheel Of Fortune Introduction Will: A) Make him a viral star. B) Lead to a divorce. C) Potentially both.
Blair Davis started out nice enough. Then he was asked about his family…

We appreciate a stark sense of humor. 😅 Last night's contestant Blair had us all laughing. pic.twitter.com/jwVXHSNWH0

— Wheel of Fortune (@WheelofFortune) October 15, 2019
He's clearly kidding, but ouch!
"I've been trapped in a loveless marriage for the last 12 years to an old battle-ax named Kim. She cursed my life with three stepchildren: Star, RJ, and Ryan, and I have one rotten grandson."
I'm sure this family loves his crazy sense of humor, and Wheel Of Fortune scores a great PR moment.
The College Admissions Scandal Now Has A Sexy Halloween Costume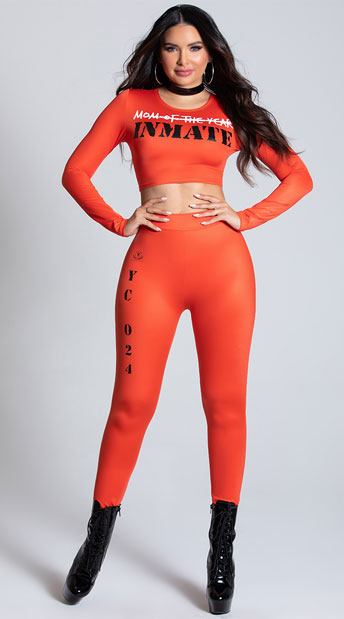 If there's one thing we can expect each year, it's that a current news story will be translated into a comical Halloween costume. In this case, the college admissions scandal did not go unnoticed by costume maker Yandy, who knows a thing or two about creating  sexualized costumes based on news events. Check out the costume being branded as "YANDY COLLEGE SCANDAL COSTUME."
A take on the mothers involved in the scandals (Felicity Huffman has already been sentenced, and Lori Loughlin awaits her hearings) the outfit is a tight fitting prisonwear look. A sleek reddish orange crop top reads "INMATE" with "Mom of The Year" crossed out.
Currently 69.95, the company also knows how to get PR!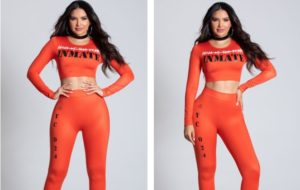 Kygo and Whitney Houston's "Higher Love" Video is Full of 80's Fun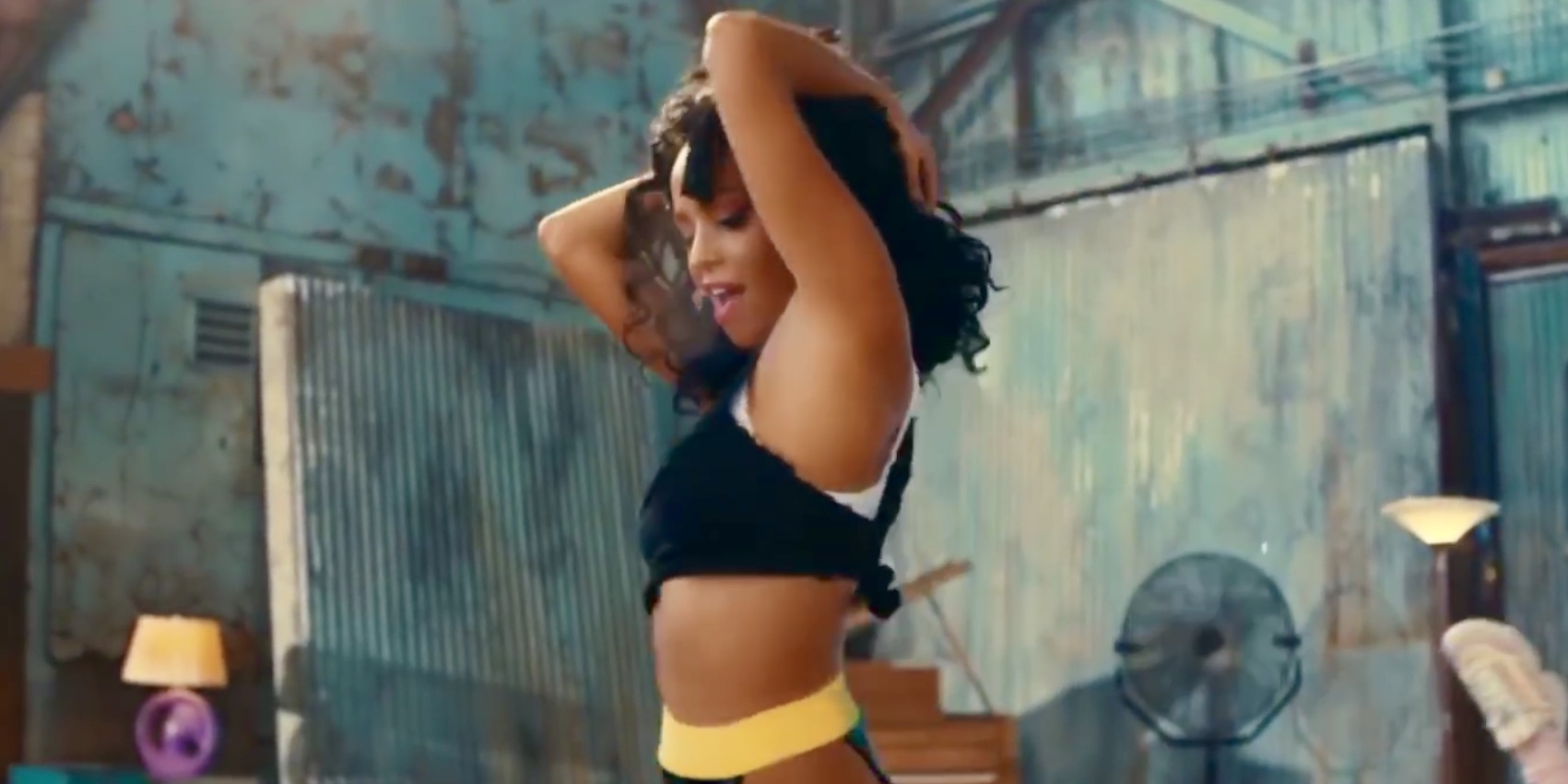 An eighties inspired dance number, a gorgeous ensemble, and the incomparable Whitney Houston come together for a fun flashback in the new video!
Houston had often performed Steve Winwood's "Higher Love" during her concert tour, and recorded the song thirty years ago. This summer, a new version re-mixed by Kygo hit the top of the dance charts.
The video stars Vanessa Morgan and Mason Cutler, both of whom are absolutely stunning to look at. See for yourself!