Who Is This Brian Balthazar Guy, Anyway?
Did you see Brian on TV today? Wondering who he is? Here's much more than you wanted to know. They leave the part out that he loves a well mixed Dark And Stormy, but let's keep things professional…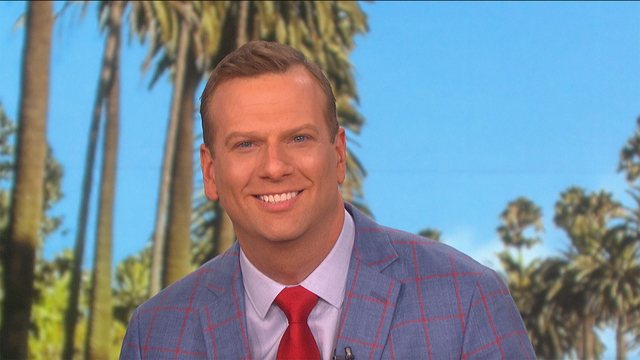 You have seen Brian Balthazar on television this morning, heard him on the radio, or read about some recent developments in the world of media and pop culture. But who the hell is this guy?Brian Balthazar is a journalist, actor and comic who appears on many TV shows as a guest, but is also a developer and creator of several television shows behind the scenes.
After launching the fourth hour of the Today Show with Kathie Lee Gifford and Hoda Kotb, he turned his attention to cable television, overseeing the direction and development of several shows on HGTV, including Flip or Flop, Love It Or List It, House Hunters, Hit Properties with Nathan Morris, Flea Market Flip and the upcoming docu-series Christina On The Coast, starring Christina Anstead of Flip or Flop.
As a comic he served as the opening act for Russell Brand In New York City and the MTV series Man and Wife featuring hype man Fatman Scoop.  He has performed at The Comic Strip, Caroline's On Broadway, Gotham Comedy Club and more.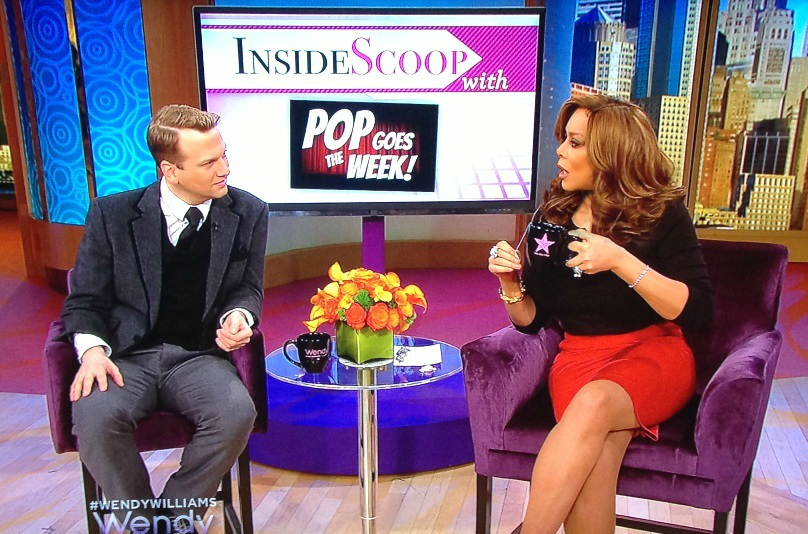 In addition to being a frequent guest on "The Wendy Williams Show" and the "Today" show,  Brian has has frequently been seen co-hosting the syndicated TV gossip show Page Six TV.
Additionally, he was the sideline reporter for HGTV's Rose Parade Coverage, hosted the HGTV Special I Bought A Famous House, and has appeared on CBS's The Talk, HLN's Showbiz Tonight, MSNBC's Caught On Camera, The Joy Behar Show, and more.
An appearance on the fourth hour of the TODAY show with Kathie Lee and Hoda.
He has also been an emcee for many notable events and sponsors, including work as a brand ambassador for Bombay Company, the co-host of the Miss Tennessee and Miss Mississippi USA pageants, and a red carpet host at the Daytime Emmy Awards.
You may also have seen Brian in some viral videos, most notably a recent parody of Bird Box, and a satirical look at House Hunters' Writers' Room.
HGTV – House Hunters Writer's Room from Buffalo Picture House on Vimeo.
Appearing in a series of videos for Bombay Company.
Brian has provided analysis, interviews and helped co-host the Tony Awards backstage show. That's him on the left. He also followed all the backstage madness at the launch of Fashion Week in New York City while co-hosting the Red Dress Event.
Balthazar served as a guest-in-residence during the Tony Awards live backstage coverage for CBS and TonyAwards.com, and also as a roving reporter for the Dr. Oz show. Earlier in his career he was a features reporter and contributor on NBC, MSNBC, United Airlines In-Flight Entertainment and more.
For A&E network, Brian appeared in an episode of Biography about Jim Carrey. He also provided play by play of some of film's greatest car chases for a documentary about, well, car chases. (Ask his family and they will tell you: NO one would have expected to see him in a show about cars. We'll leave it at that.)
Before 'finding himself' professionally, Brian was a singer on a ship, a publicist for a trance medium, an insurance customer service rep, waiter, bartender, activities director, substitute teacher, website programmer, pianist at a camp for spoiled children, and college mascot. None of them worked out. Let's hope this does.
To contact Brian, email BrianBalthazar@aol.com.
To check out his video clips from NBC, HLN, and MSNBC, click HERE…
And – become his friend on facebook! www.facebook.com/brianbalthazar
For a more extensive listing of his TV appearances visit his IMDB page.
And he's apparently getting better about Twitter. So he says. He's @BrianBalthazar.
Thanks for reading POP GOES THE WEEK!
For his TV Appearances, Click on the TV APPEARANCES page.
Wendy Williams Opens Up: "I Have Been Living In A Sober House."
The talk show host, who has been very supportive of both me personally and this website, bravely opened up to viewers today about her struggle with addiction. I wish her strength and applaud her courage.
She said she wanted to be honest with her viewers. "There are people in your family, it might be you, you have been struggling, and I want you to know more of the story… So, this is my autobiographical story, and I'm living it. I'm telling you this."
"For some time now, and even today and beyond, I have been living in a sober house. … And you know, I've had a struggle with cocaine in my past and I never went to a place to get the treatment. I don't know how, except God was sitting on my shoulder and I just stopped."
She says that now, after the show she attends meetings around the tri state area and then is driven to a sober house. She then shared details of the facility and a group of guys she shares the common areas with: "They hog the TV and watch soccer, we talk and read and talk and read and then I get bored with them. Doors locked by 10 p.m. Lights out by 10 p.m.. So I go to my room, and I stare at the ceiling and I fall asleep to wake up and come back here to see you. So that is my truth."
"I know, either you are calling me crazy or the bravest woman you know," she continued. "I don't care."
Williams' Hunter Foundation has already placed 56 people into facilities world wide since she announced a substance abuse hotline little more than a week ago.
It took a lot of bravery to stand before her audience and the world to share her truth. I personally admire her so much for taking this pivotal step, and opening up to her viewers.
We wish you the best, Wendy!
BUZZ: Is There A 'Drake And Josh' Reboot In The Works?!
Well, hug me brotha! Drake Bell hinted at a Drake And Josh reboot!
If you grew up in the early 2000's, then you remember watching a pair of goofy yet lovable step-brothers cause all sorts of trouble while having your after school snack. Shout out to the Little Debbie Cosmic Brownie! I digress. Drake And Josh was a hit sitcom that ran from 2004-2007 on Nickelodeon and fans have been hoping for a reboot for years.
Well, when Drake Bell walked down the red carpet at the iHeart Radio Awards, People asked about his latest project and he hinted at the highly anticipated reboot.
"We're working on something. I'm excited. I think we have a great idea. [The reboot] is going to be way more creative, way cooler than just you know the college years or something like that. We knew that if we were ever going to come back, it's got to be something cool. I'm excited to see what the fans think."
Drake went on to praise his co-star, Josh Peck, for his "amazing comedic wit and incredible timing" and says the two still "click." Which is good to hear since that whole wedding debacle. What wedding debacle you ask? Well in June 2017, Josh got married and much to everyone's surprise Drake was not invited to the soirée. Many a fan thought the best friends had disbanded but despite a few bitter barbs on Twitter, it seems as though the besties are their best ever. No word on when we can expect the reboot but sometimes hope is enough to hold you over.
Like what you read? Follow @ChrisSiretz on Twitter and Instagram
OMGTL: Pauly D And Vinny Are Looking For Love On A Brand New Dating Show
Why have a rose ceremony, when you can have a "bros" ceremony?!
Two of America's favorite best friends and bachelors are turning to reality tv to help them find love. That's right, Pauly D and Vinny Guadagnino from MTV's The Jersey Shore are tired of the single life and are ready to find their one true loves. Although finding someone they will love more than one another might prove to be tricky…
A Double Shot At Love will feature the two Jersey boys living in a mansion together with 20 women, all vying for a chance to fist bump their way to the altar. Can't you just smell the tanning-lotion coated drama already?! While both bachelors have had pretty significant relationships in their lives (Pauly D even has a child from a previous relationship) they both are looking to settle down and find Mrs. Right. And who better to help with that than your bestie?
The entire premise reminds me of the VH1 reality-dating show golden years with hits such as Flavor Of Love, Rock Of Love and I Love New York. And if you ask me, television has been absolutely dull since we were last blessed with those shows.
The new series premieres on Jerzday, April 11th on MTV. Click below to see the official, and funny, promo.
Will you accept these bros? 🌹Jerzdays are back with your favorite bromance! Watch @djpaulyd and @vinnyguadagnino on #DoubleShotAtLove April 11th! 🚕 pic.twitter.com/akLsOe52SG

— A Double Shot At Love (@MTVShotAtLove) March 14, 2019
Like what you read? Follow @ChrisSiretz on Twitter and Instagram