MUST WATCH: This Little Pig Just Got A New Pool, And It Will Make Your Day
This Man Sledding With His Dog Demonstrates Why Dogs Are The Best
A man going for a walk with his dog and encountered an icy bill… So icy, in fact, that he didn't even need a sled, he need only lie on his back and slide down. The dog was so ecstatic that… Well watch and see… the sweet ride shows why dogs are simply the best.
VIDEO: Two Hilarious Working Dogs That Will Crack You Up
It's no secret – dogs are the best. But these two working dogs will really make you laugh. One, a guide dog, always leads her owner into a 'Cool Dog Gear.' It caused the internet to go nuts. (By the way, the owner is cool with it and finds it endearing.)
Then take a look at Jango, who just needs a little love before getting back to work! (Count me in that category.) These two dogs are equally adorable and hilarious!
LOL FUNNY VIDEO! Need to relax? This guy has the answer!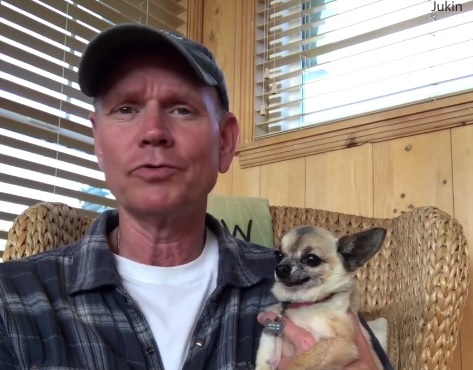 The best way to decompress is right here. Get ready for a good laugh!
For more fun, follow @BrianBalthazar on twitter!