Three Words That Went So Viral That Kylie Wants To Trademark Them – And Why She's Right To Do It.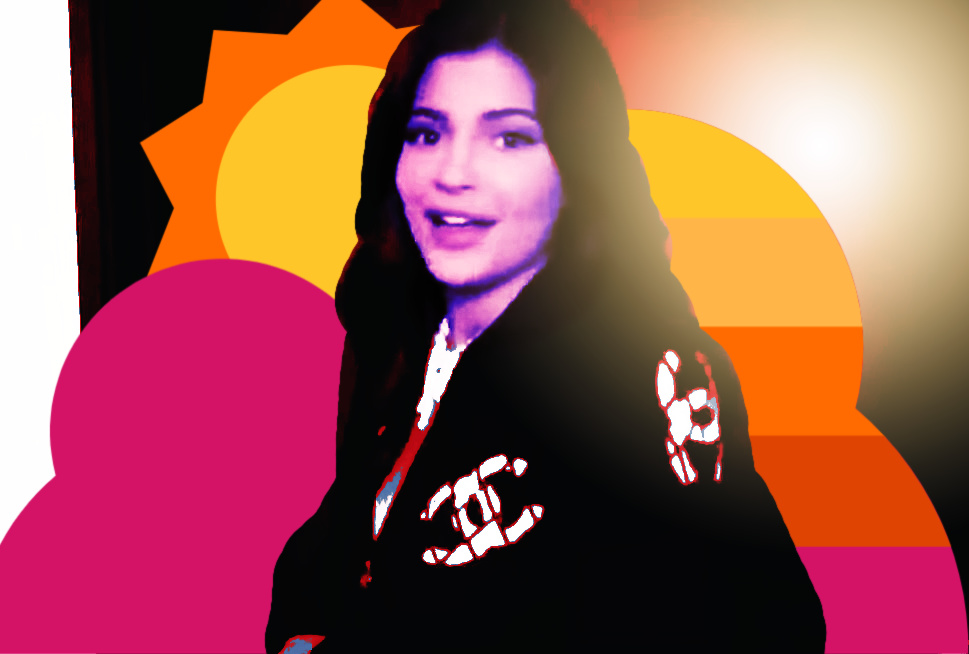 It all started when Kylie Jenner gave us a tour of her Kylie Cosmetics office on YouTube. Then, she went to wake her sleeping daughter, singing "rise and shine."
Maybe it was the way she sang it, but it went viral, memes followed, and it became the most hashtagged phrase EVER on Tik Tok. Almost immediately.
Within a week, she filed an application to trademark the phrase, hoping to turn the now viral moment into a merchandising opportunity. Folks called it excessive and silly, claiming such a common expression shouldn't be up for the taking.
Those people are wrong. What it is, is smart.
Take a look – the seemingly innocuous moment happens 15 minutes in to the tour.
Why is it smart? Because if she doesn't trademark it, someone else will. People are ALL about capitalizing on viral moments, and if she didn't, someone else would have tried to use Kylie's influence to benefit themselves, just like people are using the #RiseAndShine hashtag right now for views and likes. And that's not taking advantage of it?
In fact, she's not the first person to even apply for a trademark for the phrase. Roughly 100 applications, some active, some dead, have been filed with variations of the phrase over the years. A mattress company liked the sound of it, so did a coffee company, a beer, snack mix, and Hardee's wanted to use it to promote breakfast entrees. All of them make sense. McDonald's trademarked the common phrase "I'm Lovin' It." Emeril trademarked "Bam!" and Paris Hilton trademarked "That's hot." Having the trademark doesn't prohibit everyone else from saying it in conversation, but it does limit the ability for others to monetize it for themselves. It keeps a phrase that is uniquely attributed to another person or business from being used in a misleading way for monetary gain by others. Sports announcer Michael Buffer wisely trademarked "Let's get ready to rumble" so that others couldn't go and make t-shirts, mugs, and other merchandise with a catchphrase that he made famous. Anyone can file for a trademark on a phrase. In the end, the trademark office will decide if the application has merit. Before you do, it is suggested you seek the advice of a legal expert.
By now we know that Kylie Jenner is a successful business woman, given the enormous popularity of Kylie Cosmetics. It stands to reason that she is going to expand her scope of business. No matter WHAT she decided to name a spinoff of her brand, she would trademark it. By jumping on a phrase that is now already organically linked to her, thanks to the fans themselves, she merely did the SMART thing. Coming up with a brand name is one of the hardest things an entrepreneur does. Half of the ideas are taken, the others you don't love, and sometimes the ones you do love other people don't like.
So before we start hating on Kylie's fast acting ingenuity, we should be inspired and do some of it ourselves!
For more pop culture and entertainment analysis, follow @BrianBalthazar on twitter!
Kelly Ripa Shared A Sexy Picture Of Marc Consuelos And Warns More Male Nudity To Come!
July's heat ain't got nothing on Mr. Consuelos.
Ok let's be honest when someone shares a thirsty photo of their new man on social media it's cause for an immediate eye roll…unless of course you're Kelly Ripa showing off your hunky husband of over twenty years in which case that eye roll turns into tongue wag.
On Wednesday, the Emmy award winning talk show host took to Instagram to show off a photo of her incredibly buff husband Marc Consuelos. The 49-year old actor has bulked up for a two reasons; 1. He plays an ex-fighter on Kingdom which is now available for streaming on Netflix and 2. I needed a new wallpaper on my phone. In any event, the impeccable physique is obviously stunning as is the affection this couple shares after their nearly 25 years of marriage. In her caption Ripa wrote:
"KINGDOM is out on @netflix today! Warning: this show is brilliantly written, beautifully acted and jam packed with male nudity 🔥🔥🔥 you've been warned."
Now that's a heat advisory I can get behind. Check out the hunky photo below and tune into Kingdom on Netflix!
Like what you read? Follow me on Instagram
Celebrate The Last Day Of Pride Month With Megan Hilty's Beautiful Rendition Of 'The Rainbow Connection'
🎶For all the lovers, the dreamers and LBGT.🎶
With only a few hours left to celebrate the magic of Pride month, the LBGTQ+ heavens opened up and sent down one more gift. Megan Hilty.
The Smash star gave a special Pride performance of the appropriately-themed classic "The Rainbow Connection" for ABC's LA! Pride and of course she crushed it. The song was first sung by Kermit the Frog in the 1979 film The Muppet Movie and shares a message of hope and inspiration which obviously resonates strongly with the LBGTQ+ community. The only way Hilty's rendition would be better is if she was covered in Muppet fur honestly.
The Broadway belter captioned the post with a sweet sentiment which read "Happy #pride🌈 kids! It doesn't end today. Be proud of who you are every day of the year, and find your rainbow connection. 💕✨" And she's right, every day should be filled with Pride!
Check out the moving performance below and Happy Pride y'all!
Like what you read? Follow me on Instagram
Here Are Some Of The Funniest Reactions To Kim Kardashian's New Horse
She ain't no pedestrian equestrian.
Kim Kardashian West is so rich. How rich is she? Kim Kardashian West is so rich that even her horse has a perfectly laid hair do.
On Monday night, Kim shared a series of photos from North's 7th birthday party which was celebrated "Wyoming style." The cowboy themed party included such extravagances as a cowboy hat shaped cake, customized ATV's and a race around the family's go-kart track because of course they have a go-kart track on their ranch. None of those things received nearly as much attention as Kim's tweet about North's brand new "Freesian" horse however, and let's just say the internet never disappoints.
The Tweet:
Meet North's Freesian horse. We have 14 gorgeous Freesians on the ranch. pic.twitter.com/TO87I25YKJ

— Kim Kardashian West (@KimKardashian) June 29, 2020
The spellcheck.
Kim…It's Friesian.

— Oopopotanus (@oopopotanus) June 30, 2020
The probable.
That horse is wearing a fucking wig!

— David Alan Grier (@davidalangrier) June 29, 2020
The ingenuity.
https://twitter.com/Rizzy_ZA/status/1277818704223502336
The observant.
Kim that hair looks awfully familiar… pic.twitter.com/mMCuEJ5Cou

— Michael Puente (@Michael_Ray3) June 30, 2020
The relatable.
The sad truth.
This horse looks like it
only drinks sparkling water.

— Fluffy Cat (@Erik_Allen) June 30, 2020
The reason I love the internet.
Meet my Freesian horse. I have 14 gorgeous Freesians in my apartment. They're my roommates and I hate them. pic.twitter.com/jUQuOgv1ZJ

— Robby Slowik (@RobbySlowik) June 30, 2020
Like what you read? Follow me on Instagram