People Are Now Referring To Their Pets As Co-Workers And It's Hilariously Adorable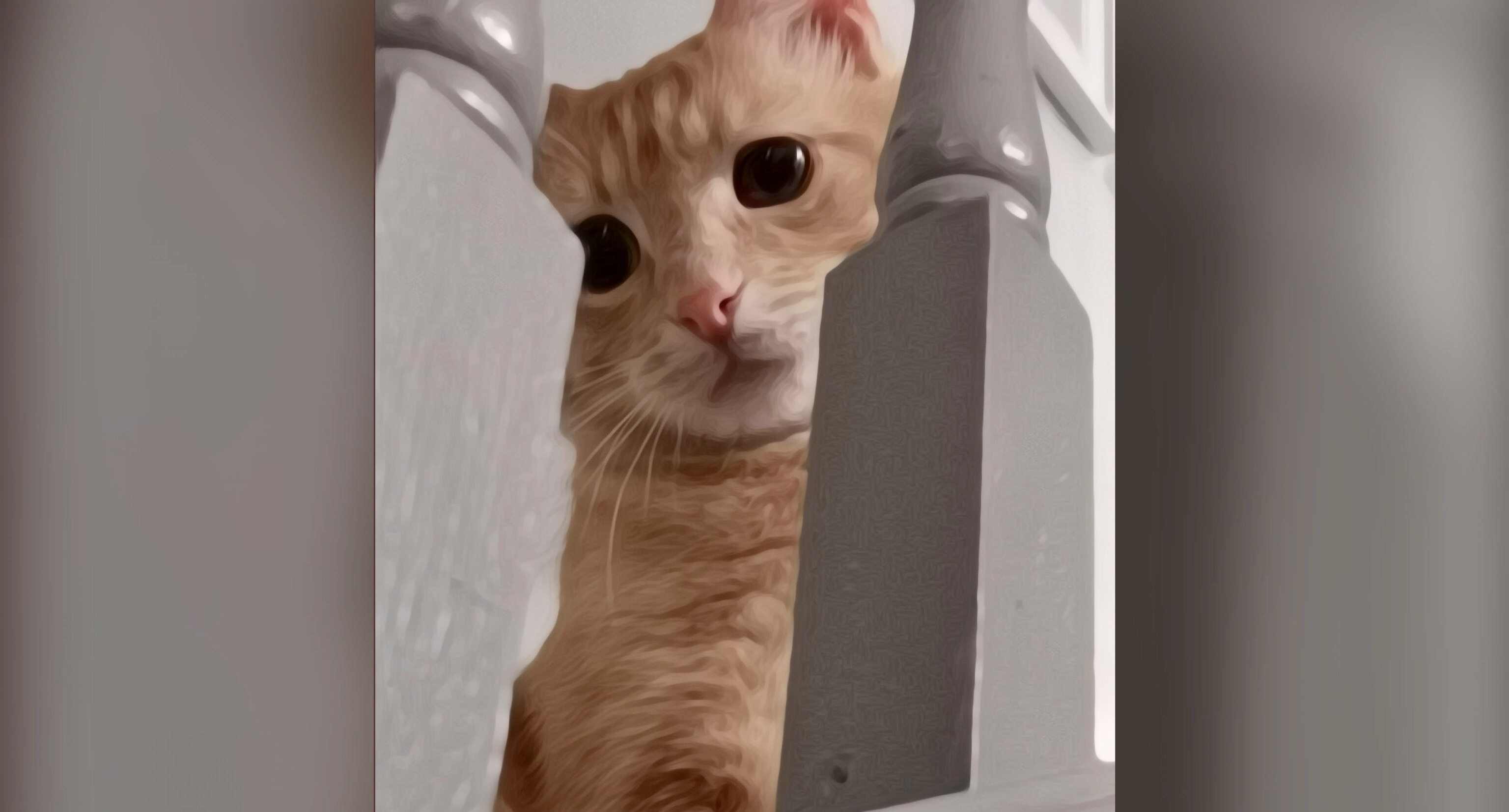 Workplace politics have never been hairier.
There was a time when your biggest workplace obstacle was dodging Karen from accounting. You shuttered at the thought of getting caught in the elevator with her. Hearing her tell one more story about her ever growing semi-precious stone collection was what you considered to be cruel and unusual punishment. And now, after nearly two weeks of government mandated isolation, you would kill to be back at work feigning interest in Karen's newest Andesine Feldspar score. How the times have changed.
What hasn't changed since the coronavirus quarantines began is the internet's love for cute animals. Luckily for some, working from home during this time of isolation means spending lots of time with furry friends. All this extra pet time spawned the latest internet trend: calling pets coworkers! Social media is overflowing with #PetsAsCoworkers posts and photos and they are definitely worth sharing!
This disgruntled distraction.
I just had to have a serious chat with my new colleague about not being a distraction whilst I work from home, he didn't take it to well, see before and after photos! 😂 #MuseumFromHome #petsascoworkers #dogsoftwitter #WorkFromHome #SocialDistancing #COVIDー19 pic.twitter.com/8LgeJNqtya

— Jade Hope (@jadus_baby) March 23, 2020

Social distancing be damned.
Buckley is not doing too well with this social distancing concept!😁#petsascoworkers #workingfromhome pic.twitter.com/pwxp1Xd1UA

— Angeleen Jenkins (@Angeleen6) March 18, 2020
The anti-social associate.
Meet my new co-worker Albert for the next however many weeks. Hope he's got some good chat 😜 #workingfromhome #petsascoworkers pic.twitter.com/inHlYsF8xa

— Laura (@LauraCapesReed) March 18, 2020
The smelly snoozer.
Co-worker 1 yawned in my face.
She has fishy breath, despite being fed no fish.

Might suggest a breath mint.#petsascoworkers

— Green Monkey (@willowspuppy) March 25, 2020
And of course, the Karen of cats.
#PetsAsCoworkers pic.twitter.com/ikyRfIkdpr

— Sarah Dove (@PhoenixEdSarah) March 25, 2020
Like what you read? Follow me on Instagram
Sassy Scootin' 2-Year-Old Is Exactly What You Need To See If You Haven't Smiled Today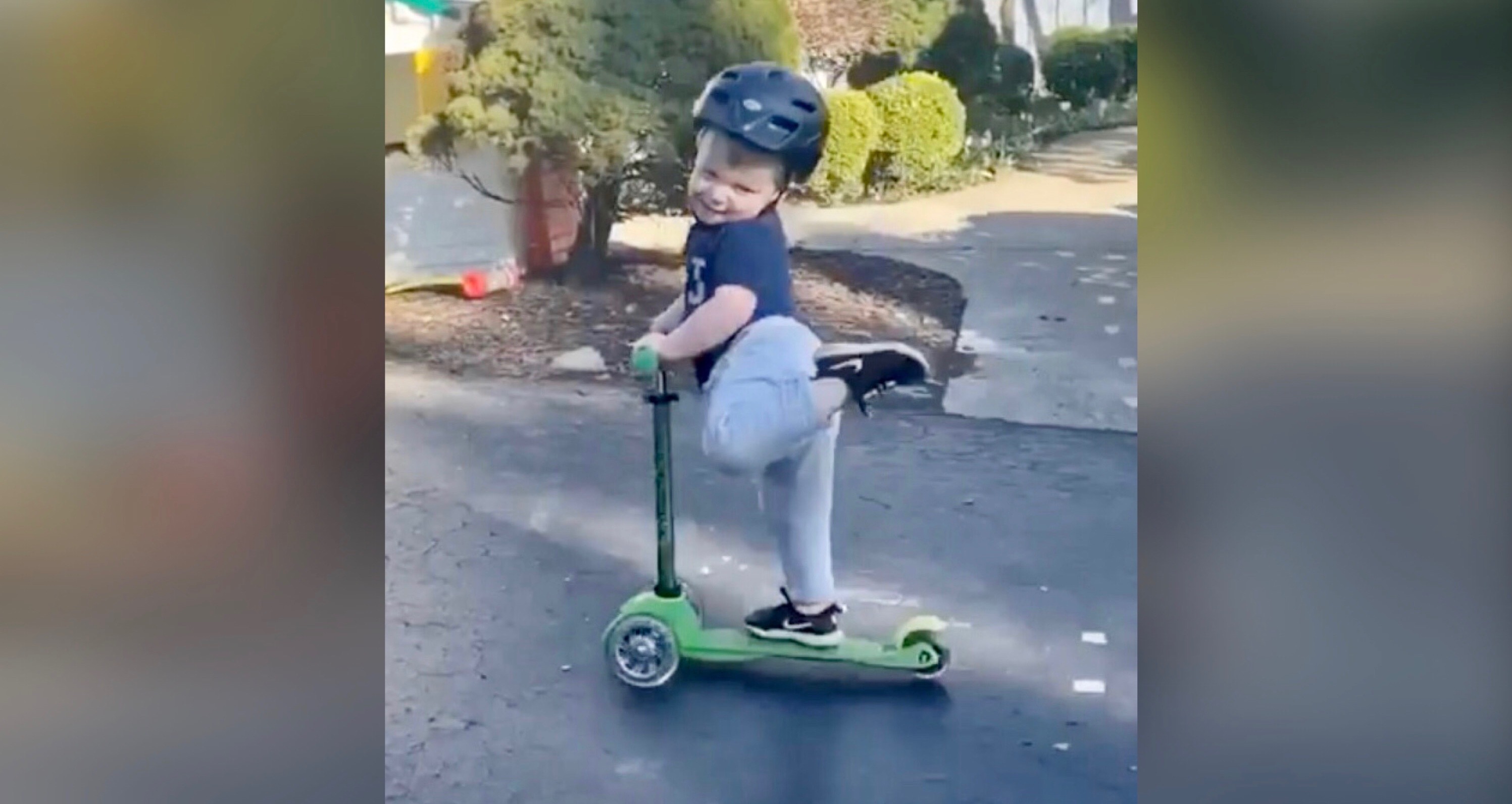 This kid's got a leg up on the cuteness competition.
Have you ever walked away from someone during an argument right after saying the perfect thing that left your foe speechless? Were you ever called to the front of the class to answer an impossible question only to get it right? Did your mom ever yell at you to clean your room but "ha-ha too late" you already cleaned it? Well, if you have done any of these things you will totally relate to this high kicking, sassy scootin', viral video star.
Blogger Mik Zazon shared to social media a montage of her nephew serving leg on a bright green scooter as Young Bae's "Bad Boy" blares in the background. Her caption reads "my nephew is making people all around the world smile with this video and I think we all needed it" and she couldn't be more right! Something about the 2-year-old's righteous expression as he kicks on by totally reads "victory!" He is totally crushing this scooting thing.
Take a look at the adorable video below!
Like what you read? Follow me on Instagram
Randy Rainbow Declares Himself A 'Cuomosexual' In Hilarious 'Grease' Parody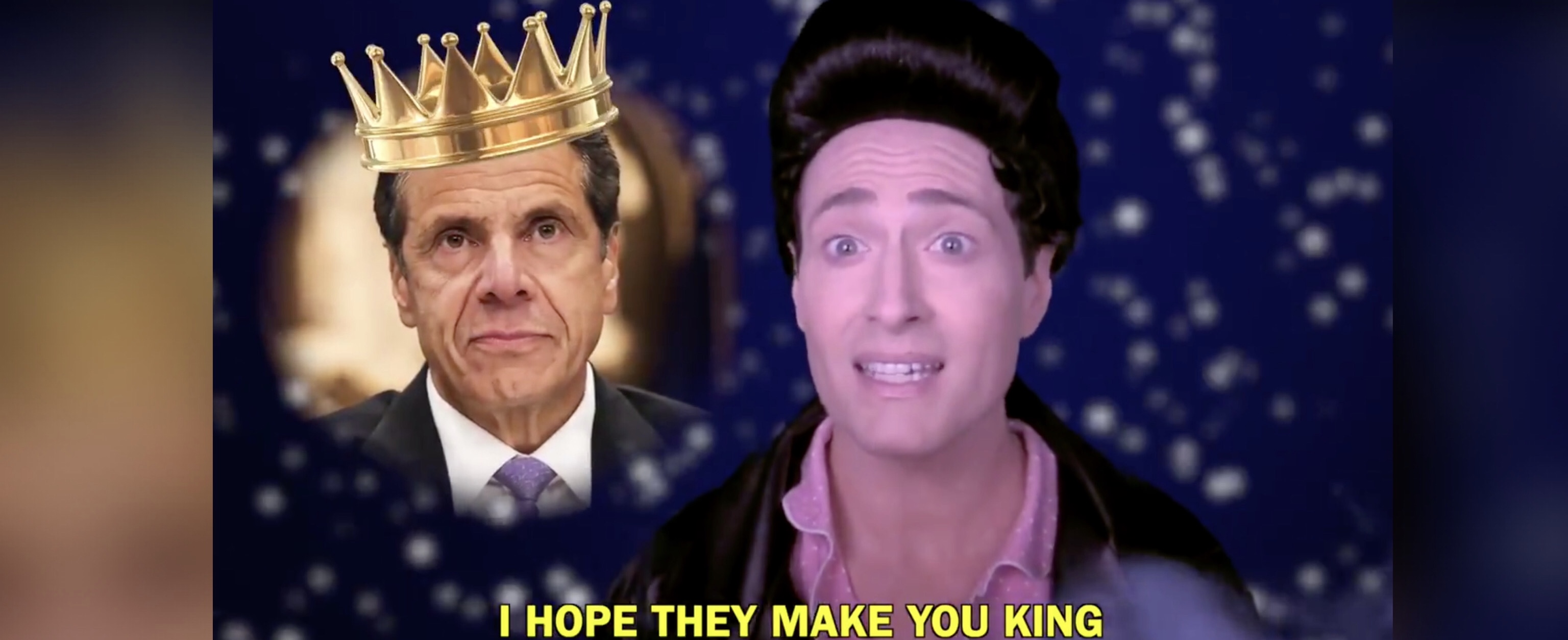 Andrew Cuomo can govern my state.
New York is one of the areas most affected by the coronavirus outbreak. The case count rises everyday which is scary to even the toughest New Yorker. Luckily, among the chaos and concern there has been a beacon of raw sexual magnetism…I mean hope…and it comes in the form of New York State Governor, Andrew Cuomo. The governor has been making headlines for his calm, effective communication and strong leadership qualities. He also made headlines for potential nipple piercings but that's not so much gubernatorial as it is something I've stored in a very special compartment of my brain. Social media has taken notice of Governor Cuomo as he trends daily with people claiming him as their new crush. Well in his latest video simply entitled "ANDY!", Randy Rainbow takes his crush one step further and declares himself a "Cuomosexual."
Parodying the classic "Alone At A Drive-In" from the movie Grease, Randy musically expresses his gratitude to the governor. The witty lyrical rewrite definitely resonates with us New Yorkers who are swooning just as hard as Randy is:
"Andy, can't ya see I'm in quarantine. A nervous wreck, and scurred as heck of COVID-19. You bring hope when I can't cope… If we're on Earth, for what's it's worth, I hope they make you king. You run my state, while I gain weight, with grace and dignity."

"The way you manage to lead and inform without scaring the living s*** out of me, or straying from the facts, and still find time to nurture my delicate spirit… You're wise level-headed, eloquent, and sexy in a time when the country needs it most."
It's not surprising that the video has gained almost 2 million views already. Randy of course, is no stranger to be going viral. His other coronavirus related content, "Social Distance" and "The Coronavirus Lament," have garnered millions of views each in mere hours.
We definitely need the laugh during these troubling times. And if we can drool and smile at the same time, even better! Take a look at the hilarious "ANDY!" video below!
🎶From now on I identify as #Cuomosexual…🎶 #StayHome #NewYorkTough ♥️🗽 pic.twitter.com/5GzJziTdnh

— Randy Rainbow (@RandyRainbow) April 6, 2020
Like what you read? Follow me on Instagram
Mandy Moore Sings "Only Hope" From "A Walk To Remember" and I'm Not Crying, You're Crying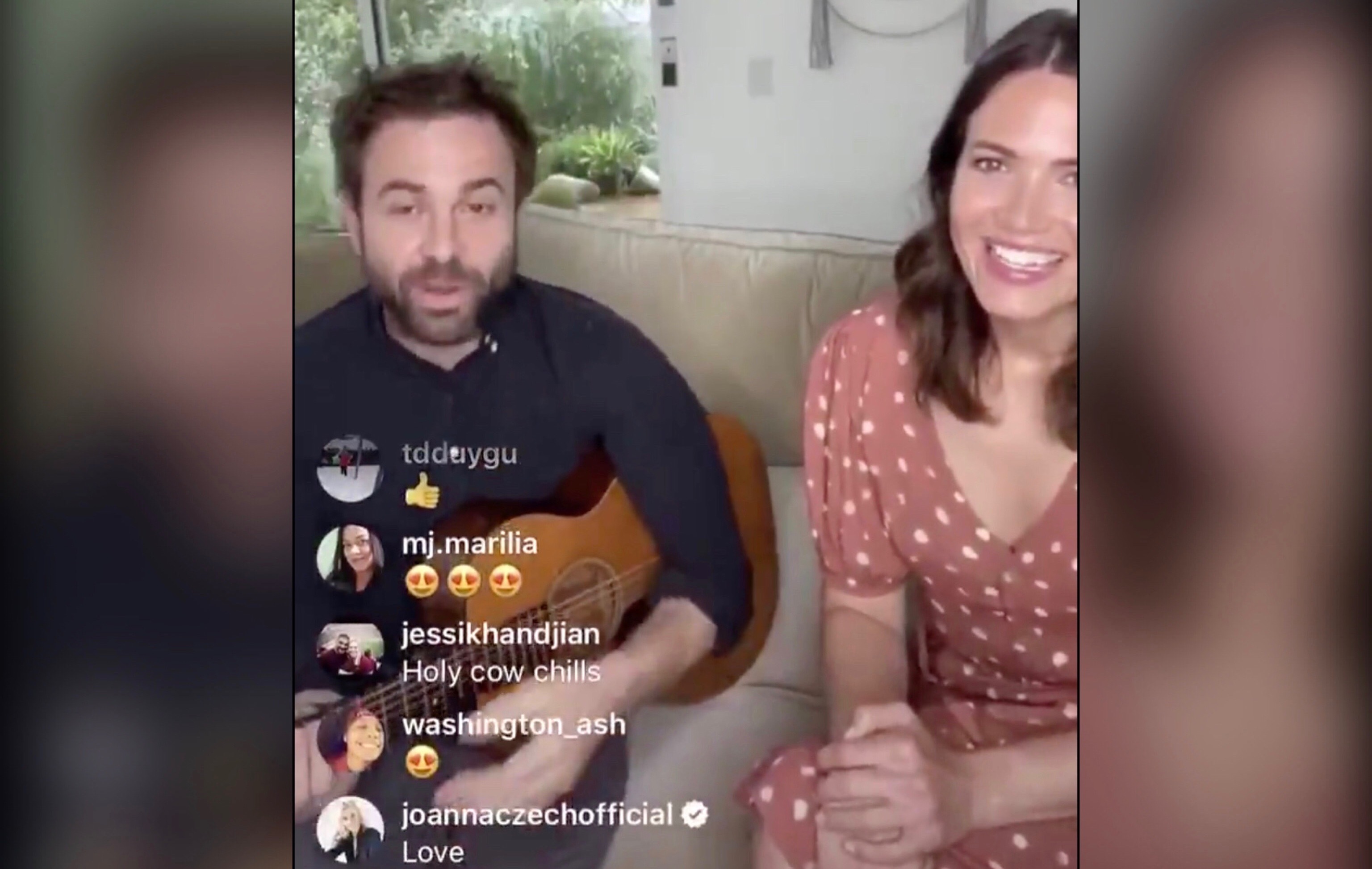 We should have known to turn to Mandy MOORE while we've been feeling so hopeLESS.
The multitalented multi-hyphenate Mandy Moore has managed to tug at everyone's heart strings this past Sunday. While the world is still figuring out how to remain positive during the coronavirus pandemic, Moore took to Instagram to provide a beacon of hope…"Only Hope" that is.
Back in the early 2000's Moore starred in the heartbreaking teen drama A Walk To Remember and gave everyone the feels when she sang "Only Hope" during one of the film's most pivotal moments. During the Instagram Live concert, Moore admits that she has only sang the song twice before, once while recording it for the film and once at a concert in the Philippines. Do you understand the history we are witnessing here?! Accompanied by her acoustic-guiatr playing husband Taylor Goldsmith, Moore belts out the beautiful ballad and suddenly hope is reignited.
Take a look at the performance below…I'm sure you'll want to watch it MOORE than once.
‼️Mandy Moore just sang "Only Hope" from A Walk to Remember for the first time in almost 20 years, and it was perfect. pic.twitter.com/Stxlmw63Pp

— Ashley Spencer (@AshleyySpencer) April 6, 2020
Like what you read? Follow me on Instagram