Rita Wilson Gets Naughty (By Nature) With Amazing Quarantine Rap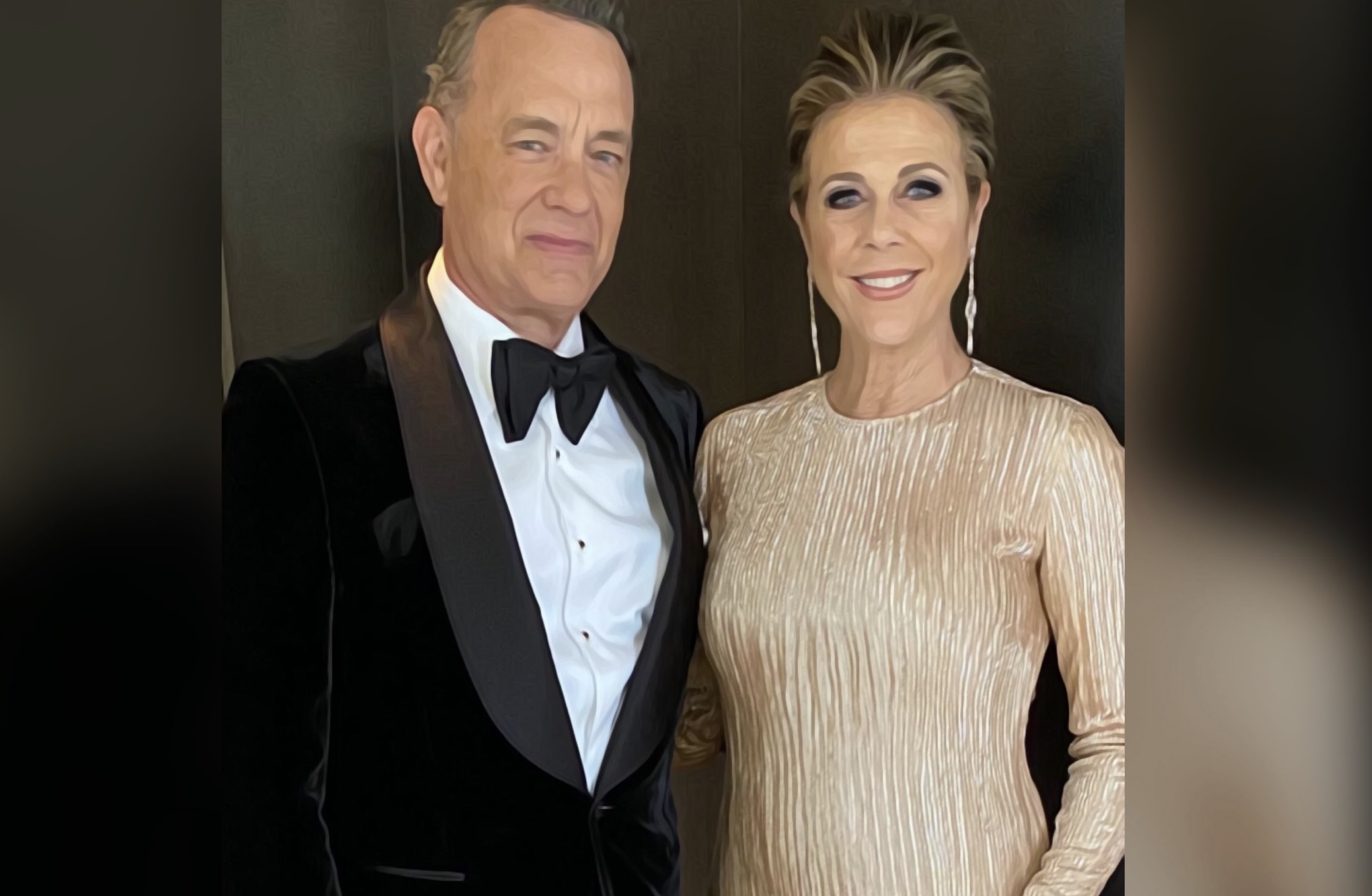 Rita Wilson might want to think up a rap name now that her flow has gone viral.
The world collectively gasped on March 11th when Tom Hanks and Rita Wilson announced that they both tested positive for the coronavirus. Since then, the couple has been quarantined in Australia and share updates of their condition on social media. So far it seems like the couple is hanging in there but Rita's boredom might have gotten the best of her…which has consequently  proven to be a gift to the rest of us.
In a post captioned "Quarantine Stir Crazy," Rita takes a break from reading Ender's Game, the seemingly appropriately themed 1985 sci-fi dystopian novel, to spit some sick rhymes. Rappin' Rita starts by quietly singing along to Naughty By Nature's "Hip Hop Hooray," but as the song grows so does Rita's performance. She raps the ENTIRE song which is over three minutes long and absolutely crushes it. The best part is that once she's done spitting fire, she goes back to calmly reading her book!
Obviously social media has exploded with comments applauding Rappin' Rita's performance. Kim Kardashian commented "This is the best video EVER!!!!!" I think we can all agree with Kristin Chenoweth who commented "I'm gonna need some more #RitaRaps." Naughty By Nature's official Instagram shared the video giving their stamp of approval and even shared several snippets of the performance in their story.
How do we convince Rita to drop a mixtape?! Until then, watch the amazing performance below!
View this post on Instagram
Like what you read? Follow me on Instagram
Real Estate Agent Goes Viral For Dressing Like Big Foot In Zillow Listing
Guess he's more of an un-real estate agent.
When shopping for a new home the one piece of advice you hear over and over again is "location, location, location!" So finding Sasquatch in your real estate listing has to be like hitting the jackpot right? That guy is SO hard to find!
Real estate agent, Daniel Oster thought he would jazz up his Zillow listing by taking photos of himself dressed as Big Foot doing all the things potential homeowners could do in the five-bedroom, three-bathroom home. Why Big foot you might ask? No clue. Oster told HuffPost that he doesn't exactly remember why he chose Bigfoot but "It popped into my mind. I suggested it to the sellers and they were immediately on board ― that surprised me. My wife convinced me this would work and we came up with fun ideas for photos." Like baking cookies for instance…
Or doing yoga.
Or doing some light reading.
Oster said the costume cost about $250 and was "very hot and uncomfortable" but it seemed to get the job done! The Felton, California listing has been viewed over half a million times in just a few days and Oster has already received an offer over the $999,000 listing price. It just goes to show you that success truly is 90% perspiration.
Check out the Zillow listing in its entirety here.
Like what you read? Follow me on Instagram
Watching Mayim Bialik Learn TikTok Dances Is Pure Joy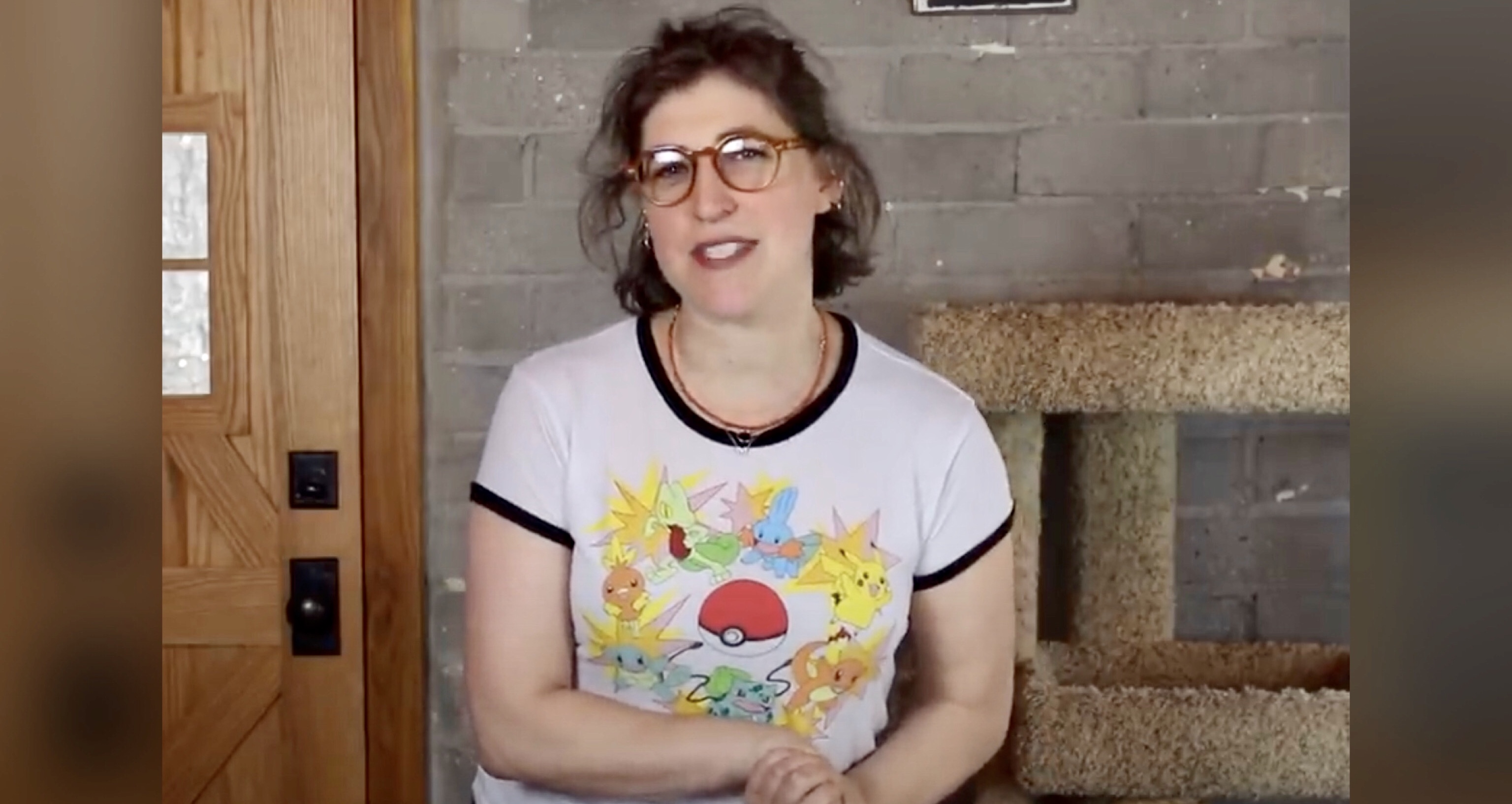 It is so fun watching this mom's viral dance moves blossom.
Nowadays you can't go on social media without being introduced to some new viral dance craze and I am only salty about it because I was given the curse of two left feet. Once in awhile, however, I come across a video so entertaining that me and my sense of incoordination can't help but to put our jealousy aside and let the amusement take over. And that has happened with Mayim Bialik's latest post on her YouTube channel.
While we know the actress from her charmingly quirky roles in the hit tv shows Blossom and The Big Bang Theory, Bialik spends her days like most moms just trying to keep up with the latest trends that have her children so captivated. In her video entitled "My Son Teaches Me TikTok Dances" the mom of 2 makes it her mission to learn some of the viral dances sweeping the popular app from her teenage son. Bialik starts the video by calling the app "Tik-Toke" so you know we are in for a treat. The Ph.D (yes she has a Ph.D in neuroscience) then describes Tik Tok as being "impossible" to explain only for her son to quickly inform her that this is a very simple explanation of how the app works. It's going well. Oh and Bialik is wearing a Pokémon t-shirt throughout the entire video…which should automatically make her TikTok famous imo.
Rather than just join the app and potentially humiliate herself and become a meme, Bialik decided to post her dance attempts to her own channel. Who would dare meme this queen!? The tv star then goes onto learn and demonstrate some of the most viral videos we've seen recently such as "The Renegade" and "Say So." The video will keep a smile on your face for the entire 10+ minutes and is definitely worth sharing. We need all the good vibes we can get nowadays and trust me they don't get much better than this!
Check out the charmingly quirky video below!
Like what you read? Follow me on Instagram
A Man Reuniting With His Donkey For The First Time Since Quarantine Is The Sweetest Thing You'll See Today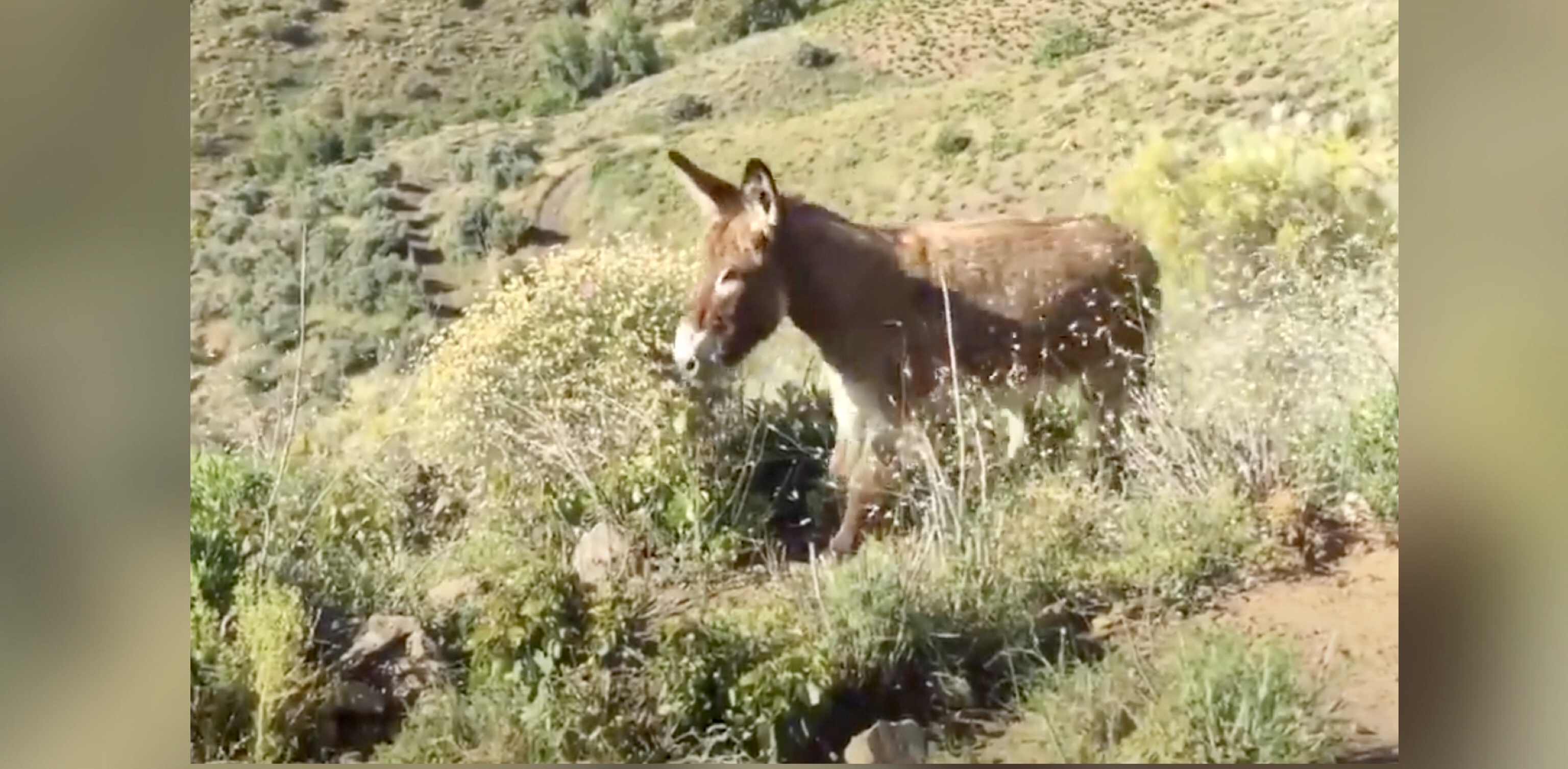 We haven't gushed over a donkey like this since Shrek hit theaters.
Quarantine has been hard for a number of different reasons. Some of us have been separated from our family. Others haven't seen their friends in months. And then there's this guy who's love for his donkey has made me question every serious relationship I have ever had.
In the now viral video, Ismael Fernández from Malaga, Spain reunited with his donkey after being separated for over two months. The lockdown restrictions were recently lifted and the first thing Fernández chose to do was to visit Baldomera, his adorable donkey, who was being cared for by the Spaniard's sister. Fernandez greets his pet with tears and eagerly pats and scratches the donkey's head while Baldomera returns the love with brays of affection. It tugs on every string in your little, quarantined heart.
The entire video is in Spanish but the love between these two is universal. Check out the entire video below and just remember, someday soon we too will be reunited with our loved ones.
Like what you read? Follow me on Instagram