Comedian Shares Why A Gay BFF Is Actually The Worst In Hilarious Video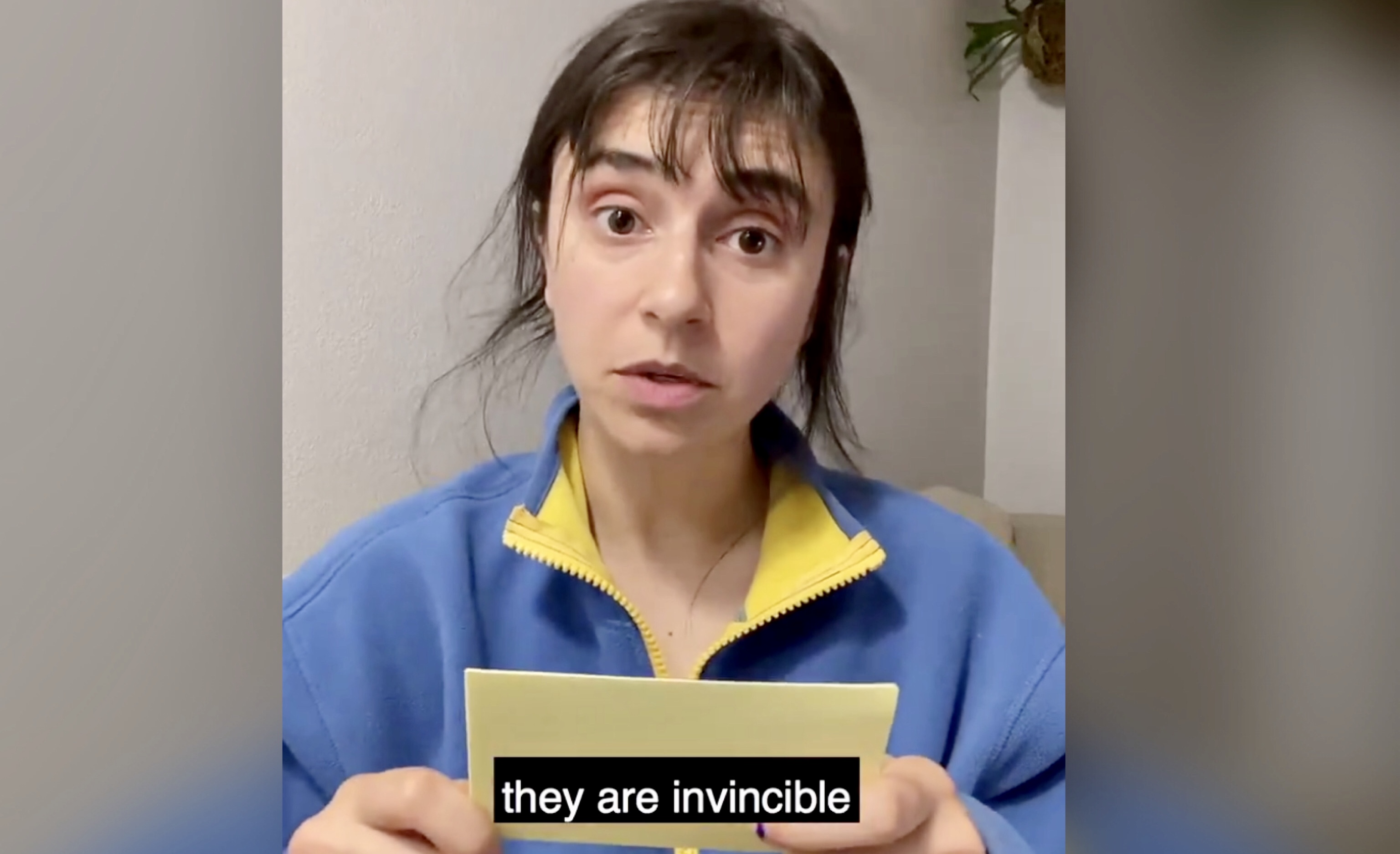 Clearly, we have to protect the sanctity of gay guy dance parties at all costs.
A gay man and a straight woman go together like peanut butter and jelly…if the peanut butter was low fat and there was no bread involved because carbs…duh. Well, comedian Tess Gattuso took to Twitter to share that having a gay bff isn't as "magical and Sex and The City said." She begins her comedic rant by saying "Contrary to popular belief, having a gay best friend is not fun. They are mean, teenage girl mean, but enhanced by male privilege." If you've ever been the runner up at Drag Bingo you know exactly what she means. Tess goes onto list a number of issues she has with gays, particularly her bestie Cameron. "They also make you feel bad because they are always doing squats therefore they have big muscles and therefore they can eat whatever they want. If I ate like them, I'd be tired all the time" she gripes. But perhaps the biggest issue Tess has with her gay friends is that they won't invite her to "gay guy dance parties."
 "Another bad thing is that they do not invite you to their gay guy dance parties. Please include me," she says earlier on but then reiterates "Are gay guy dance parties a safe space that my presence would ruin? Yes. Do I still stand by what I said? Yes."
The entire video is clearly made to be satirical but Twitter seems to think she's hit the nail on the head. One user commented "I can't find the lie, sis!" Another wrote "SCREAMING AT THE ACCURACY." Either way, take a look and a good laugh at the video below!
gay bffs? not as magical as sex & the city said pic.twitter.com/6TgEzw5ngS

— Tess, Please! (@tessplease) April 1, 2020
Like what you read? Follow me on Instagram 
A Man Reuniting With His Donkey For The First Time Since Quarantine Is The Sweetest Thing You'll See Today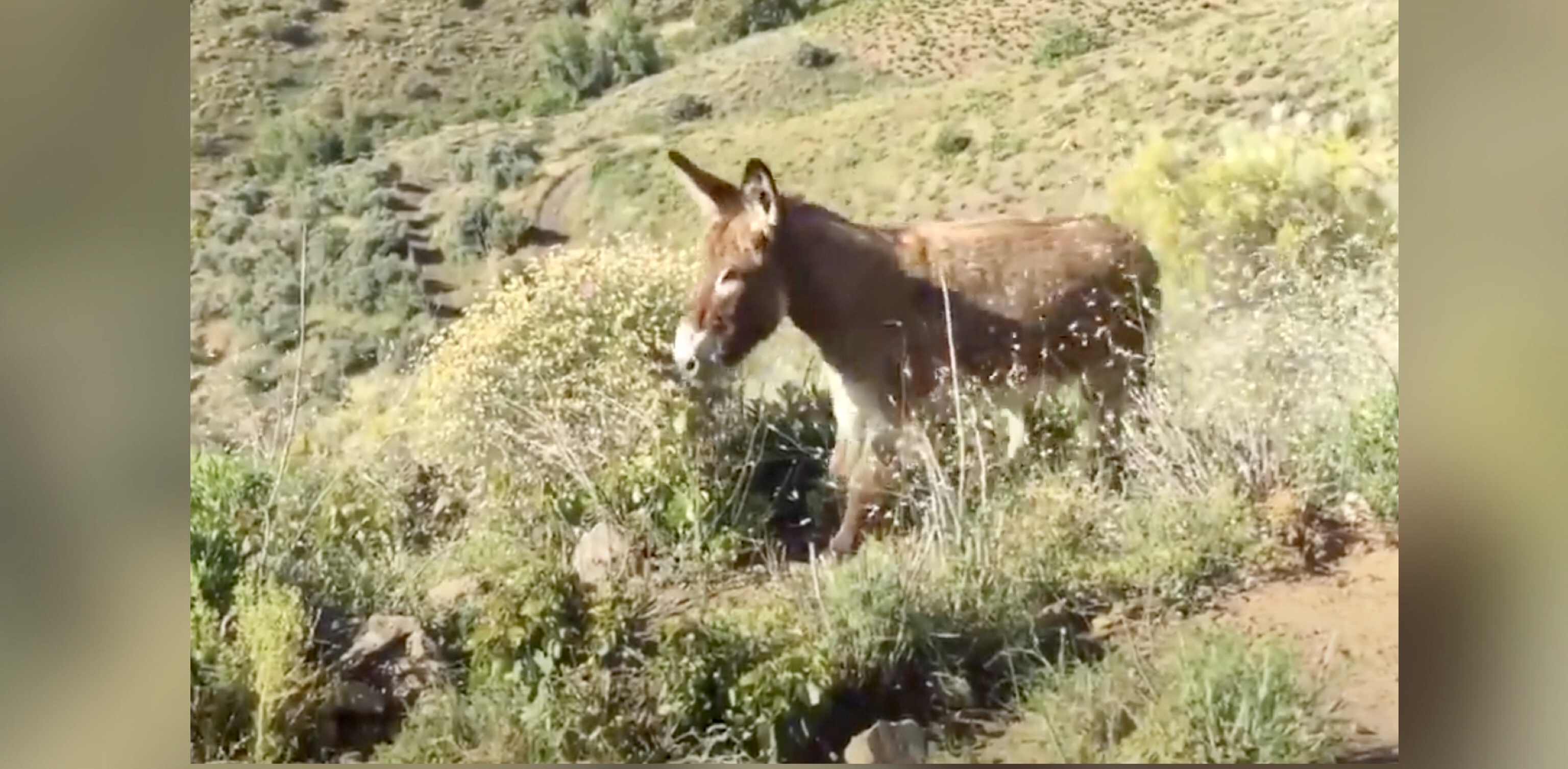 We haven't gushed over a donkey like this since Shrek hit theaters.
Quarantine has been hard for a number of different reasons. Some of us have been separated from our family. Others haven't seen their friends in months. And then there's this guy who's love for his donkey has made me question every serious relationship I have ever had.
In the now viral video, Ismael Fernández from Malaga, Spain reunited with his donkey after being separated for over two months. The lockdown restrictions were recently lifted and the first thing Fernández chose to do was to visit Baldomera, his adorable donkey, who was being cared for by the Spaniard's sister. Fernandez greets his pet with tears and eagerly pats and scratches the donkey's head while Baldomera returns the love with brays of affection. It tugs on every string in your little, quarantined heart.
The entire video is in Spanish but the love between these two is universal. Check out the entire video below and just remember, someday soon we too will be reunited with our loved ones.
Like what you read? Follow me on Instagram
A Hamburger Bun Went Viral For Having Better Skin Than Any Of Us Could Ever Hope For
This is truly one bun-believable photo.
A photo of an incredibly smooth hamburger bun is sweeping the internet, stunning social media users everywhere with it's appearance. No seriously, the bun is so smooth Bruno Mars should probably go ahead and remix "Uptown Funk." The creaseless carb started making the rounds over the weekend when Twitter user @Otter_Weekend shared a photo of a fish filet topped by a beautiful bun with the caption "Drop

that 

 skincare

 routine

." For real, I'd bathe in a tub of botox for skin that looked half as flawless as that bun.
The photo caused the social media platform to erupt with comments, sparking a conversation about whether the bun is the essence of perfection or just plain creepy. One user commented "that burger bun is more attractive than I'll ever be, but I'm not surprised to be upstaged by food." Another jokingly suggested that the bun's complexion is credited to "half apple cider vinegar + half distilled water. And here you go." And finally, one user couldn't bare to look into the face of perfection and said "Dude that bun is too perfect. Throw it out, it's spooky."
Join in the fun, check out the bun and see what you think!
https://twitter.com/otter_weekend/status/1261826653350621184
Like what you read? Follow me on Instagram
This Couple's 'Cha-Cha Slide' Is Being Called 'The Best Thing On The Internet'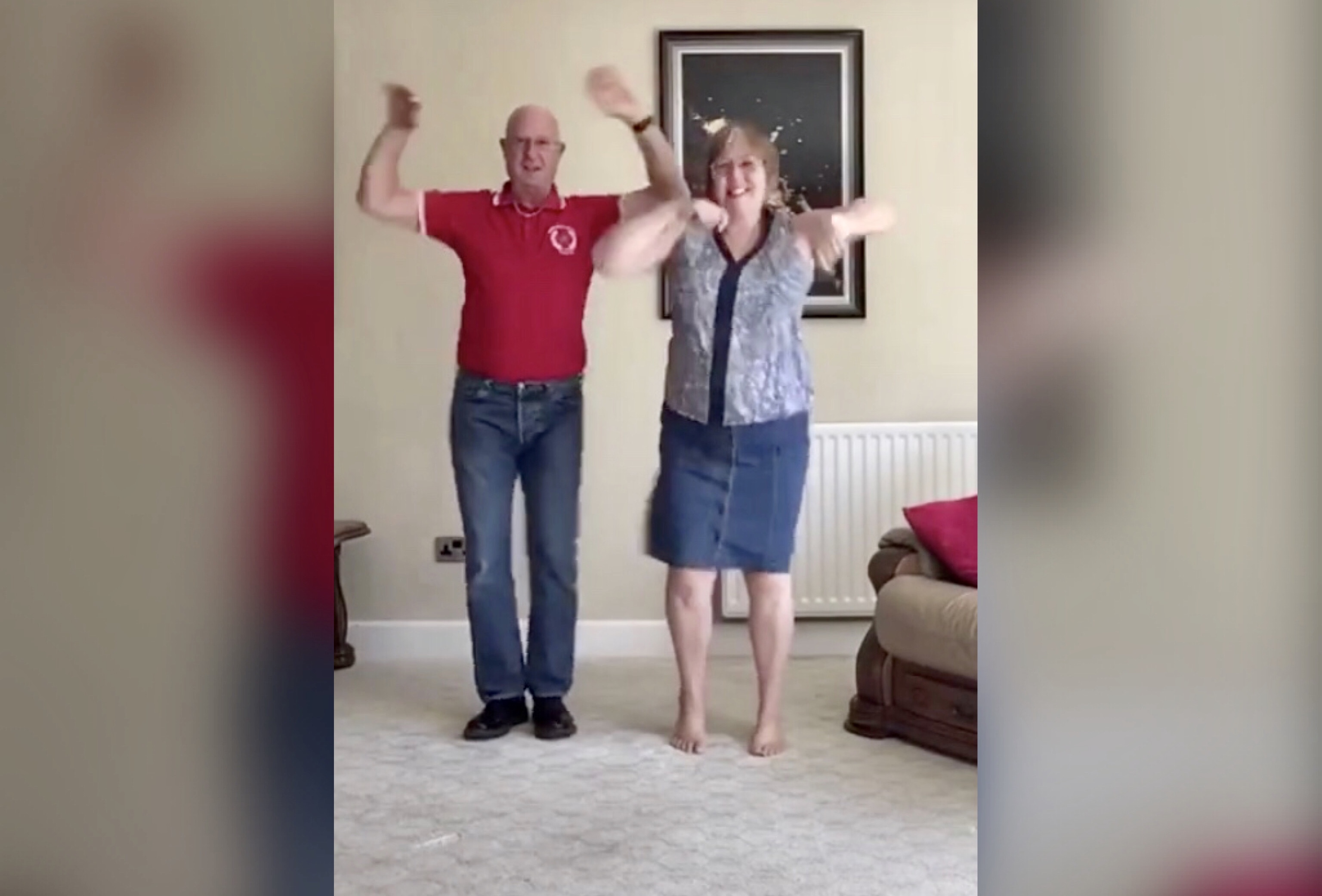 Oh this cha-cha's real smooth.
If you've been to a wedding, bar/bat-mitzvah, sweet sixteen or good old fashioned backyard barbecue within the last twenty years you know exactly what the "Cha-Cha Slide" is. It's a song by DJ Casper in which he instructs party goers on the steps to an entertaining line dance. I mean the song is so popular that if I said "everybody clap your hands" you would know exactly what beat to clap to. The song is still as catchy as ever as proven by the latest viral TikTok.
In the video, a couple uses quick edits to bring a brand new dance interpretation to the song. Rather than move to the songs instructions, the couple poses in different directions and saves the dancing until the very end. It's hard to put into words why it's so hilarious but trust me, it is! The video is gaining thousands of views per hour and has some users calling it "the best thing on the internet." Quite the impressive feat.
Check out the hilarious video below!
why's this the funniest thing I've seen pic.twitter.com/7ZwZBn8Sik

— liv (@oliviac____) May 18, 2020
Like what you read? Follow me on Instagram