'Schitt's Creek' Star Noah Reid Just Released A Beautiful Music Video For His New Single, 'Hold On'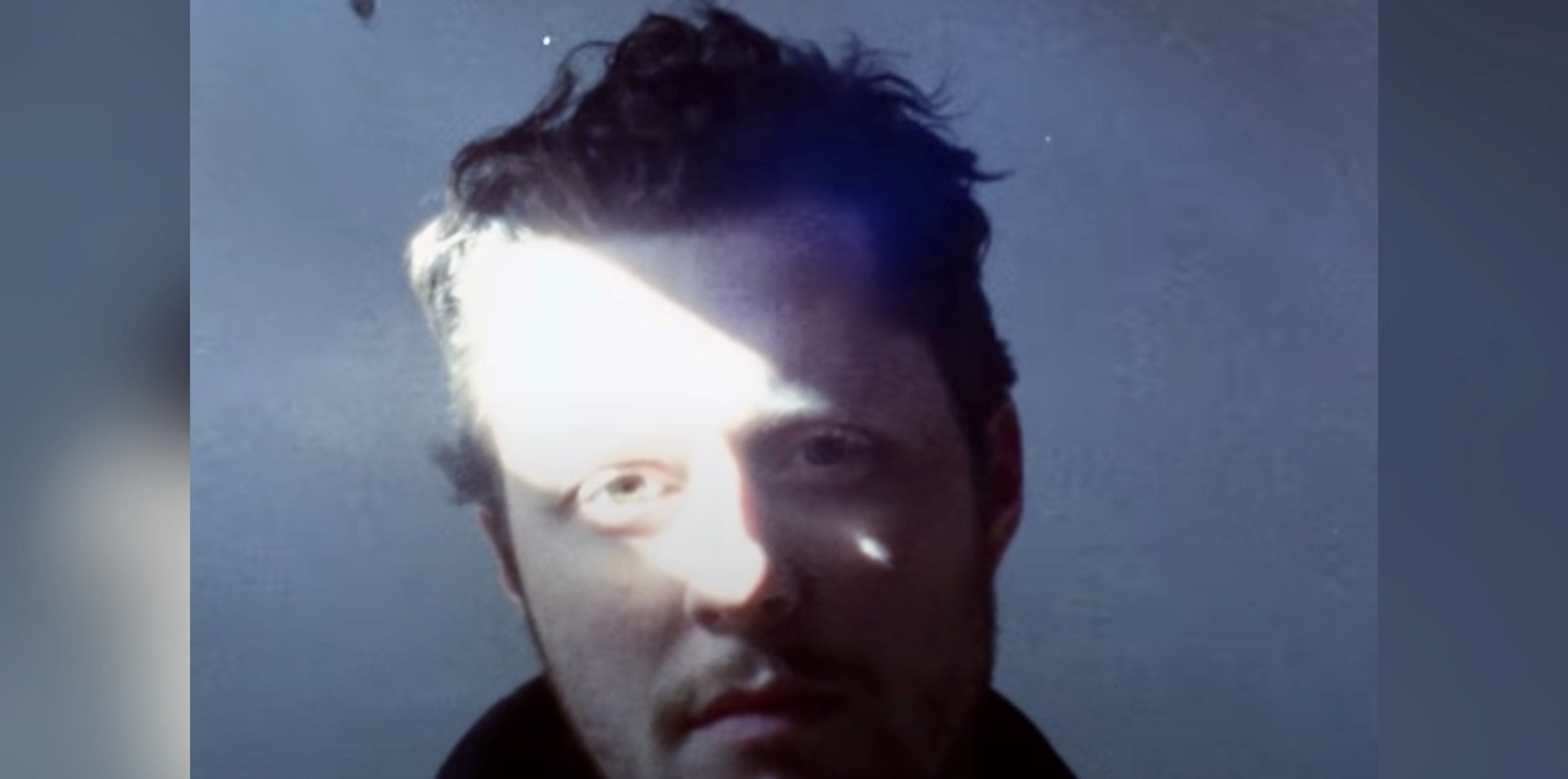 Some might say this music video is simply the best…
Fresh off the Schitt's Creek series finale, Noah Reid dropped the first single off of his new album, Gemini. Reid, who played the adorable Patrick Brewer on the beloved sitcom, released the music video for the single, "Hold On," and it will totally put you in the feels in the best way possible. The video was artistically shot on 8mm film, from a safe distance, and all filmed in one day. Reid is proud of the dreamlike quality of the video and says it contains messages of hope during this unprecedented time. Talking with E! News the crooner said
"The video for 'Hold On' had to be done fast and had to be done carefully. I had other songs that were ahead of it in the singles line-up, but once it was clear the effect COVID-19 was having on the entire world, it felt like this was the song that would resonate the most. I wanted the video to represent the feeling of being isolated and unsure of how things would work out, and also the feeling of joy and celebration when you're on the other side of the challenges you've been facing."
The video was filmed at a friend's home which is currently under renovation. Reid felt that the bare bones of the gutted space represented a perfect metaphor for what we are all going through right now. Making the video (and the singer) even more swoon-worthy is the fact that Reid's partner, Clare, plays his opposite. Ugh, be still my beating heart!
Check out the video below and be sure to get your hands on a copy of Gemini when it drops on May 29th!
Like what you read? Follow me on Instagram
Celebrate Memorial Day By Watching Cynthia Erivo Perform This Touching Tribute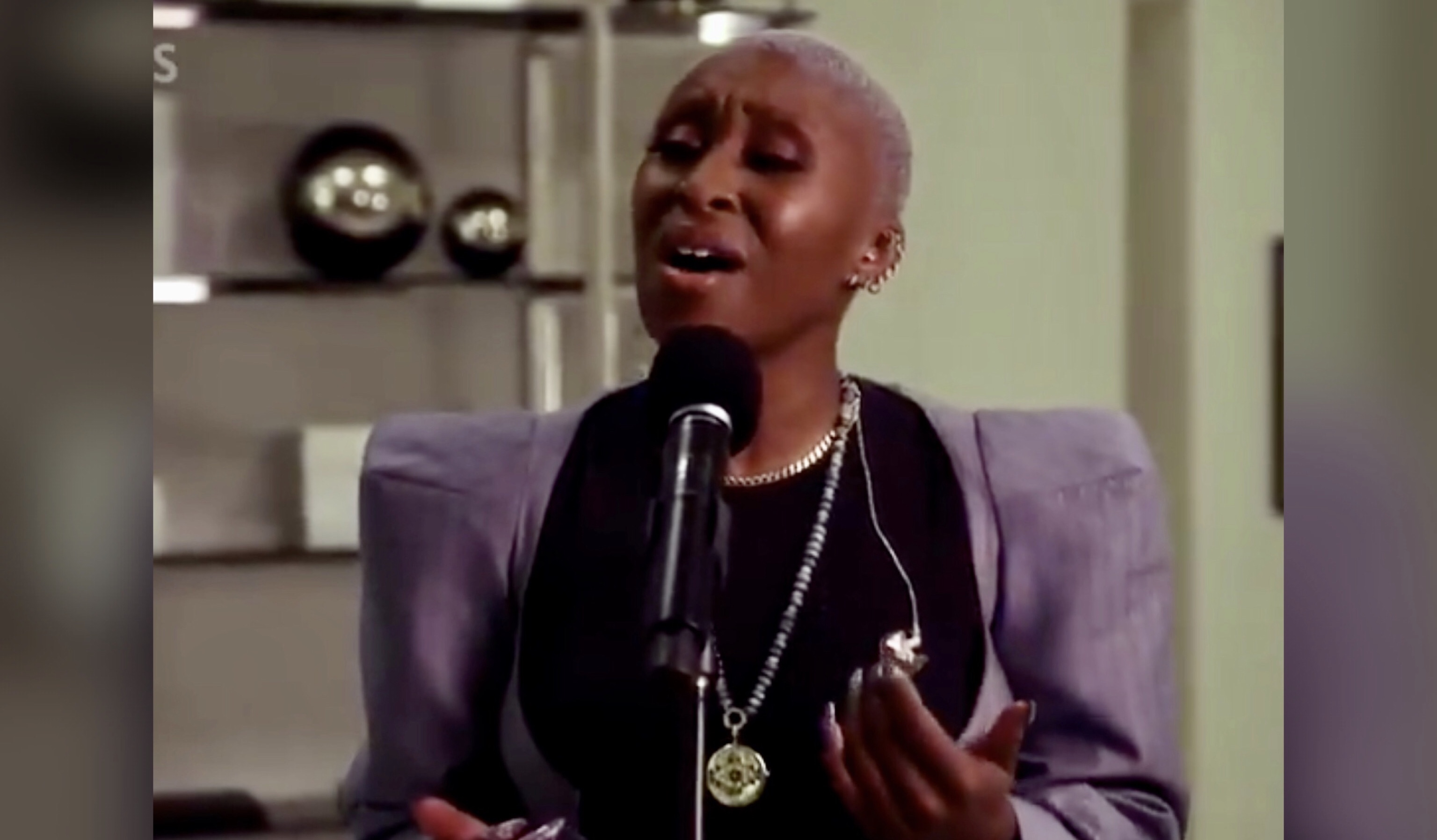 To all the heroes.
On this Memorial Day, as with every Memorial Day, it's important to take a moment to reflect on the sacrifices made to keep all of us safe. This year the the global coronavirus pandemic has the holiday feeling a bit more hefty since we are all forced to celebrate a little differently. Regardless, it is a day worth celebrating and what better way to celebrate than a special tribute from the incomparable Cynthia Erivo.
Musicians from the National Symphony Orchestra as well as stars like Erivo, Kelli O'Hara, Renée Fleming, CeCe Winans and Trace Adkins all took part in a special event for PBS called the "National Memorial Concert." This year's socially distant version of the celebration paid a special tribute to the healthcare workers on the front lines of the coronavirus crisis. Erivo performed a cover of the Mariah Carey classic "Hero" and it was obviously amazing. Watching the tribute is the perfect way to reflect on exactly why this holiday is so important.
Check out the heartfelt performance below!
Their life lives in our memory and gives us our breath. Thank you #MemDayPBS for allowing me to honor ALL of our heroes. pic.twitter.com/yfr5DYSLaY

— Cynthia Erivo (@CynthiaEriVo) May 25, 2020
Like what you read? Follow me on Instagram
POLL: Musical Theater Fans, Which Are You Most Excited To Watch From Home?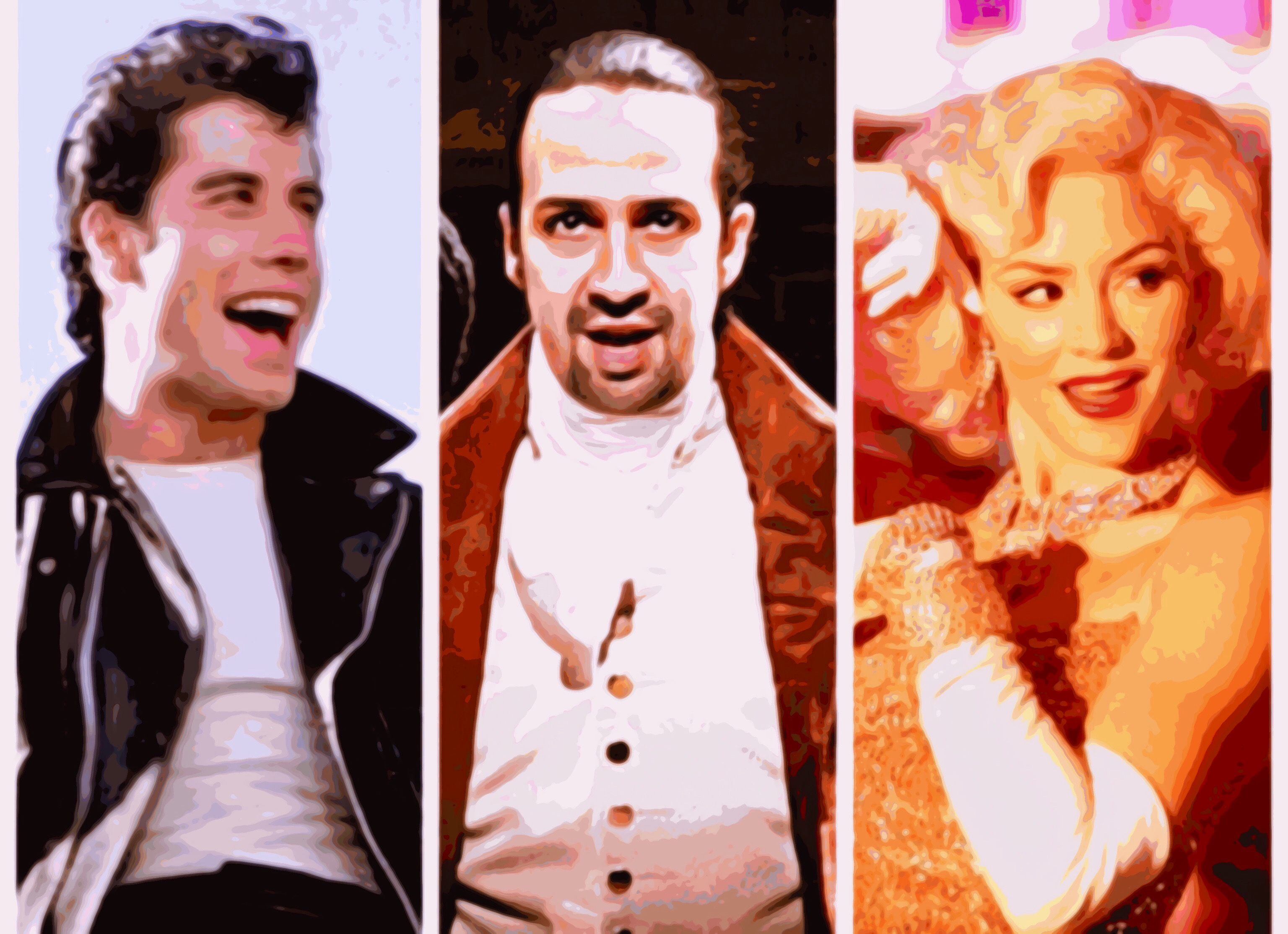 Now I understand why parent's can't pick a favorite child.
It has been a week filled with highs and lows for musical theater fans. For starters, it was just announced that the coronavirus-related closures on Broadway will remain in effect until at least September. Then, Disney announced that their musical Frozen, based on the hit animated film, will not reopen at all even after the social distancing guidelines are loosened, an announcement that has Broadway fans concerned for the fate of other beloved shows on the Great White Way.  Amidst all the darkness there is always a glimmer of hope (any good Broadway musical will teach you that) and this week's glimmer…or glimmers I should say…came in the form of three exciting announcements.
First, Lin-Manuel Miranda and Disney announced that a previously-recorded Broadway production of Hamilton will be available for streaming on on Disney+ starting July 3rd…which is ironically right before Independence Day and yet I will be tethered to my couch watching this masterpiece on repeat for at least a week.  Then, it was announced that the cast of NBC's Smash is going to virtually reunite for a benefit concert on PeopleTV on May 20th, giving us just enough time to dust off our old Marilyn wigs. And finally, musical theater geeks everywhere were screaming "a wop baba lumop a wap bam boom" when CBS announced they will be airing a sing-along version of the 1978 musical-movie classic, Grease on June 7th. So. Much. Good. Content.
I truly could not pick which one I am most excited to watch but because curious minds have questions so I have to know…which musical event are you most excited for? Click on the poll below to submit your answer and see what everyone else is thinking!
Like what you read? Follow me on Instagram
Kevin James Keeps Inserting Himself Into Famous Movies As A Boom Operator And It's Hilarious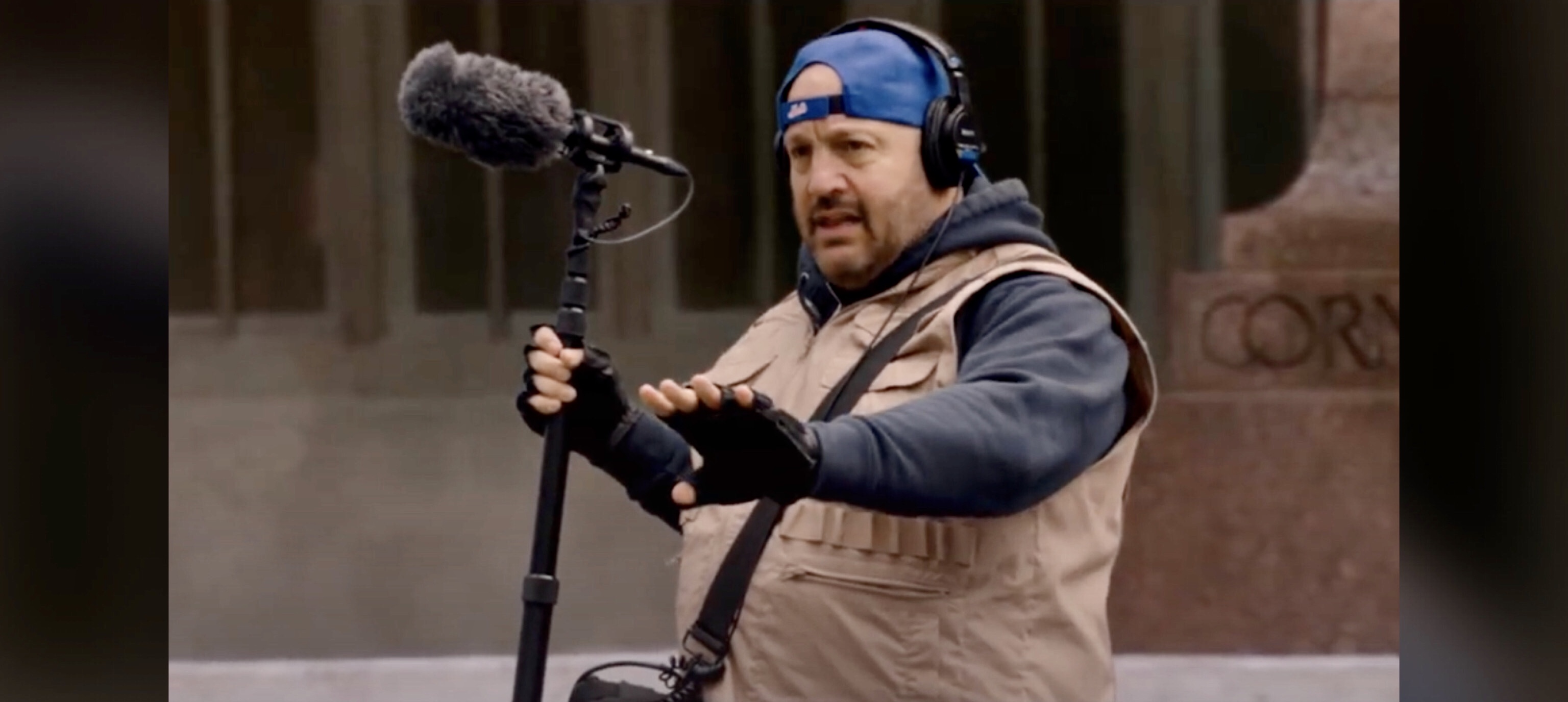 The King Of Queens is now the King of the green screen.
Plenty of people fantasize about making it big in the movies some day but not everyone hopes to be working the boom mic when they do. While it's definitely an integral part of the movie making process, it's not quite as flashy as being the Ryan Gosling or the Bradley Cooper. And yet somehow, Kevin James has found a way to shine a bright spotlight on boom operators in his YouTube series appropriately entitled Sound Guy.
The concept is pretty brilliant. James and his production team use a green screen to insert the actor into famous scenes from iconic films. After what I can only assume is hours and hours of editing, James appears seamlessly as a sound guy just trying to get some good audio from stars like Lady Gaga and Will Smith. The original dialogue flows perfectly with the bits James is edited into so the end result is pretty damn hilarious.
The Notebook
The Joker
A Star Is Born
I Am Legend
Who would have guessed Paul Blart was capable of such cinema mastery?! There is no denying the genius behind these movies shorts! To see more of the Sound Guy click here!
Like what you read? Follow me on Instagram