The Netflix Trailer For Ben Platt's Radio City Music Hall Concert Just Dropped And Of Course It's So Good I'm Crying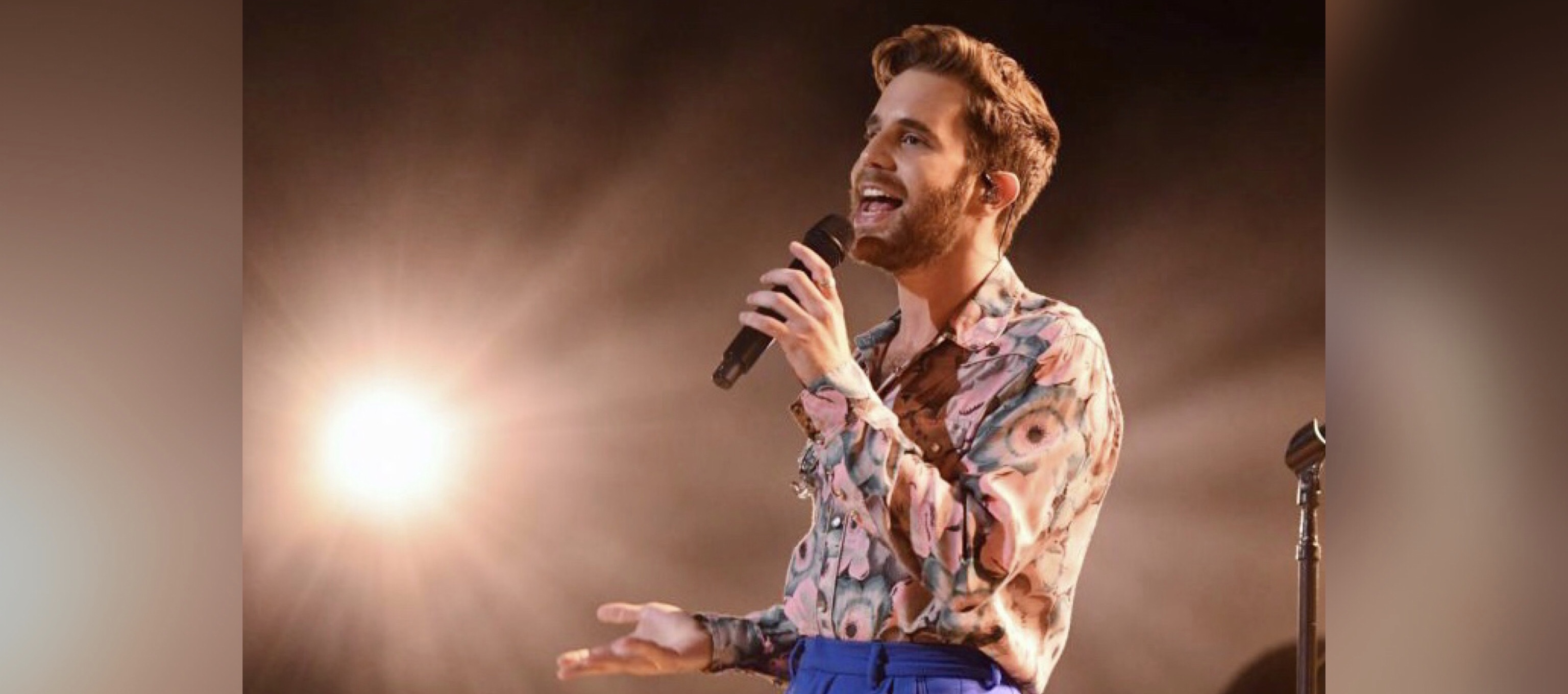 Today will be a good day and here's why…
Ben Platt, if you waved at me through a window I'd be tempted to break social distancing guidelines…there I said it.
The trailer for Ben Platt Live From Radio City Music Hall just dropped and it looks like it's going to be an inspirational roller coaster of emotions that I cannot wait to ride. Long are the days since Platt was first introduced to us as an awkward, magic loving, a cappella singing, frizzy haired freshman in Pitch Perfect. The Ben Platt shown in the Netflix trailer is all man and dazzles viewers with his captivating voice and quiet vulnerability. The concert special documents the final stop on Platt's Sing To Me Instead tour and was filmed back in September. The trailer begins with the 26-year-old revealing how he copes with anxiety.
"I'm a very anxious person so I live very much in my head. And I have a really hard time being present where I am and one of the most special ways for me to do that is with music. You have given me such a gift by letting me do that for you tonight."
Already crying. If you have ever gotten the chance to see Platt perform live in one of his theatrical roles…like Dear Evan Hansen for example…you know that his talent is beyond measure. Platt is accompanied by a full band and a Radio City audience to insure that this Netflix special will be one to remember. At the very least, Platt promises 85 minutes of carefree entertainment.
"I hope this lets you forget your worries and troubles and just be here with me."
The good news is we only have to wait until May 20th to stream the special on Netflix but the bad news is that today is not May 20th! Check out the trailer below and then stare at your calendars like I will be doing for the next nine days…
Like what you read? Follow me on Instagram
Lin-Manuel Miranda Just Shared The Original Demo For 'Moana' Hit Song And It Features A Big 'Hamilton' Star!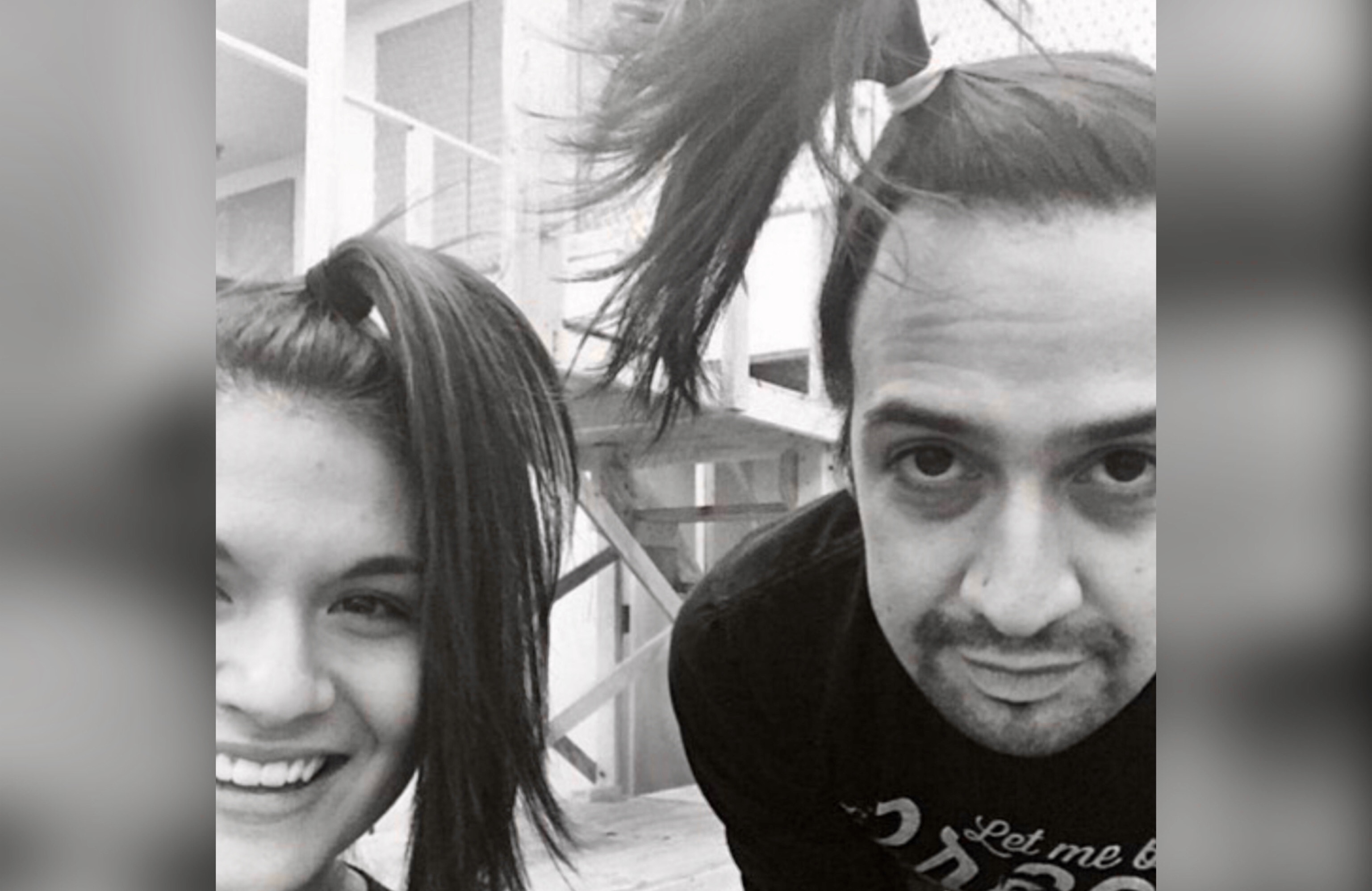 Another gem from the wonderful world of Miranda.
If there are two things musical lovers are forever grateful for it's Disney and Lin-Manuel Miranda.
Disney scooped up Miranda to write songs for the 2016 hit film Moana which told the story of a young princess chosen by the ocean to reunite an ancient relic with a powerful goddess. Unsurprisingly, the film's standout song "How Far I'll Go" won the Oscar for "Best Original Song" because everything Miranda touches turns to gold. What's even more exciting than the award winning content Miranda creates, however, is the glimpses into the creative process he often shares with fans. After Hamilton became a smash hit, Miranda shared countless original demos and compositions of songs from the musical just to show fans the growth of his creativity. Well, moments ago Miranda took to Twitter to once again give us a peek into his process but this time it's for the hit Disney film.
Found it. Thank you for giving permission to repost, @Phillipasoo! I love you, and I'm sorry this demo was so HIGH. You can sing ANYTHING. Recorded in the basement of @PublicTheaterNY, in our dressing room: https://t.co/zma3sJSAXq https://t.co/vgWDmepeWM

— Lin-Manuel Miranda (@Lin_Manuel) May 21, 2020
While Hamilton was still in it's pre-Broadway run, Miranda was writing songs for Disney. He enlisted the help of his costar Phillipa Soo, the original Eliza Schuyler, to record the demo for "How Far I'll Go" from their dressing room at the Public Theater. Finally after all these years, Miranda has decided to share the demo with us and it's enough to make any theater geek freak out! In his tweet he apologizes for making the demo so "high" but applauds Soo because she "can sing ANYTHING." And by the sound of this demo she really can!
Check out some Disney magic…or Miranda magic…or both(?) by listening to the original demo below!
POLL: Musical Theater Fans, Which Are You Most Excited To Watch From Home?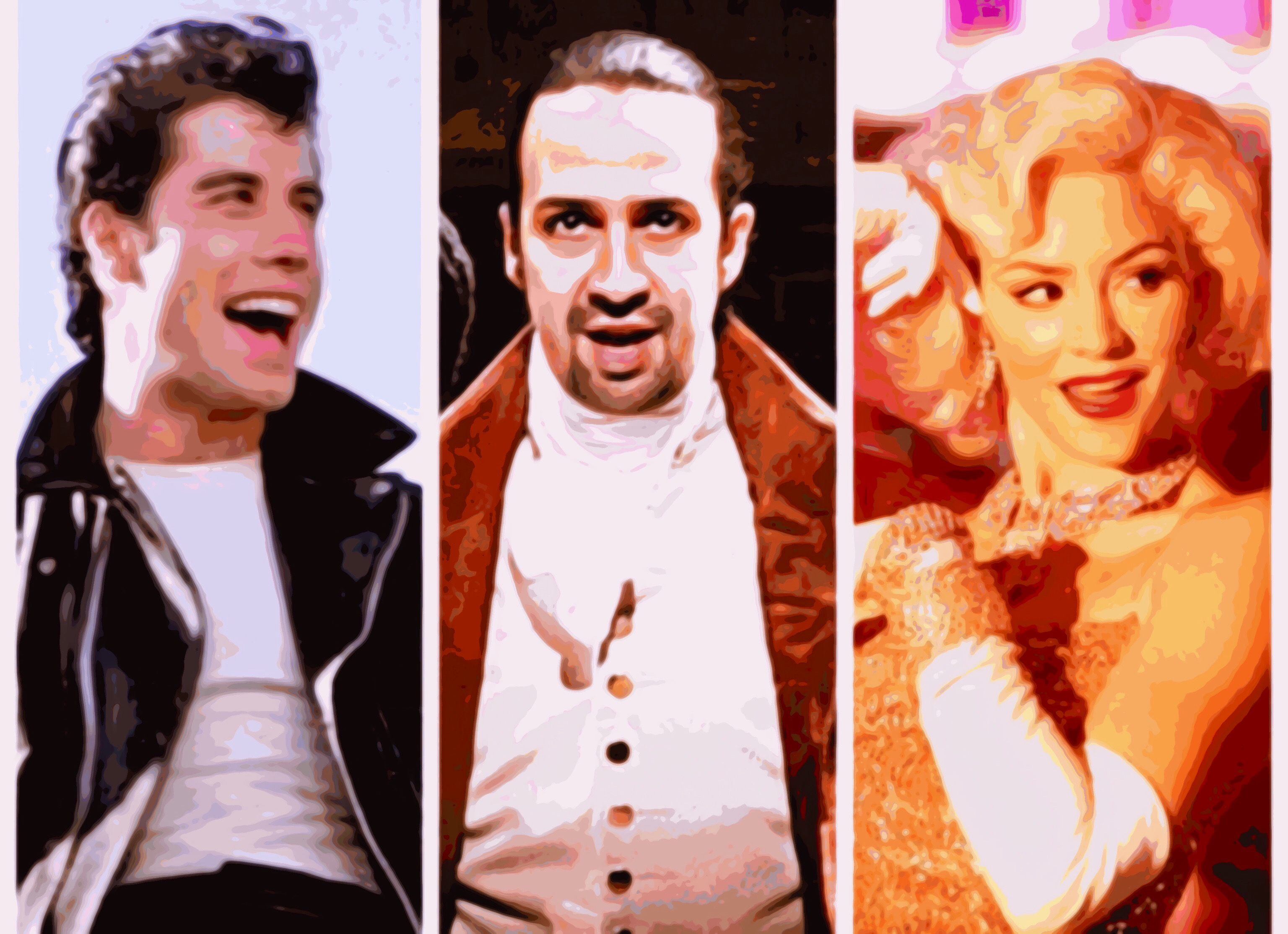 Now I understand why parent's can't pick a favorite child.
It has been a week filled with highs and lows for musical theater fans. For starters, it was just announced that the coronavirus-related closures on Broadway will remain in effect until at least September. Then, Disney announced that their musical Frozen, based on the hit animated film, will not reopen at all even after the social distancing guidelines are loosened, an announcement that has Broadway fans concerned for the fate of other beloved shows on the Great White Way.  Amidst all the darkness there is always a glimmer of hope (any good Broadway musical will teach you that) and this week's glimmer…or glimmers I should say…came in the form of three exciting announcements.
First, Lin-Manuel Miranda and Disney announced that a previously-recorded Broadway production of Hamilton will be available for streaming on on Disney+ starting July 3rd…which is ironically right before Independence Day and yet I will be tethered to my couch watching this masterpiece on repeat for at least a week.  Then, it was announced that the cast of NBC's Smash is going to virtually reunite for a benefit concert on PeopleTV on May 20th, giving us just enough time to dust off our old Marilyn wigs. And finally, musical theater geeks everywhere were screaming "a wop baba lumop a wap bam boom" when CBS announced they will be airing a sing-along version of the 1978 musical-movie classic, Grease on June 7th. So. Much. Good. Content.
I truly could not pick which one I am most excited to watch but because curious minds have questions so I have to know…which musical event are you most excited for? Click on the poll below to submit your answer and see what everyone else is thinking!
Like what you read? Follow me on Instagram
'Omigod You Guys' The Delta Nu's From 'Legally Blonde The Musical' Reunited For A Quarantine Parody

If anyone can rescue us from quarantine misinformation it's Elle Woods.
There is a lot of information swirling about on how to stay healthy during the coronavirus pandemic. We all know to stay six feet apart and to wash our hands for twenty seconds but for every valid tip there seems to be dozens of outlandish ideas too. To combat the confusion the Delta Nu sorority sisters of Legally Blonde The Musical held a remote reunion with Elle Woods to educate us all. That's right, Laura Bell Bundy, Annaleigh Ashford, Leslie Kritzer, Asmeret Ghebremichael and the rest of the show's Delta Nu's virtually parodied the song "OMIGOD U GUYS!" and turned it into "OMIGOD YOU GUYS SANITIZE FOR CORONA!"
The hilariously accurate song starts out with the Delta Nu's expressing their confusion on what exactly needs sanitizing. "Omigod, omigod you guys, I don't know what to sanitize. Is it phones and keys and doorknobs? Tell me, these all sound like lies. Do we sanitize? OMIGOD!" If watching all of the movies and the Broadway musical several times over has taught me anything, it's that Elle will truly save us all. After a somehow perfect shoutout to Carole Baskin of the Tiger King docuseries, Elle (Laura Bell Bundy) flops onto her couch to break it all down for us.
"Twenty seconds means your hands are clean. Always get between. Get your wrists. You're good as Delta Nu. Make sure that you're cleaning right, get those Clorox wipes. That trash alcohol won't do. There's so much that's untrue!"
I sincerely think every PSA from now on should be forced to include a catchy chorus and pink costumery. The entire video is adorably funny and actually informative…just like Elle herself! Take a look at the entire parody below!
Like what you read? Follow me on Instagram