"The Walking Dead" Producers Give a Lot More Detail on Season 3 (and Even 4)!
If the introduction of Danai Gurira as Michonne wasn't good enough to wet your "Walking Dead" appetite, we have some more major news to make you salivate.
If the introduction of Danai Gurira as Michonne wasn't good enough to wet your "Walking Dead" appetite, we have some more major news to make you salivate.
"Dead" Showrunner Glen Mazzara held a conference call on Tuesday to talk about the following season, and let loose some heavy details about the storyline during seasons 3 and 4, both of which will be centered on the prison:
"Right now, I do see the prison storyline lasting through both Season 3 and 4. I do think that is a major storyline. I know we were on the farm, perhaps, longer than people wanted. There were reasons for that. What we want is for that prison to not feel claustrophobic. I think the farm played a little claustrophobic for some people. Now that the entire landscape has fallen victim to the zombie apocalypse, zombies are literally at the gates of this prison. That prison is a very small safe corner. There is a lot of danger around. It won't feel like we are bottled up, the way we were on the farm. I do think that prison is a significant storyline, but we are also interested in opening up this world. The Governor has the world of Woodbury. There are other factors out there, other groups. I do think that Rick's group is stumbling into a much larger world."
Mazzara went on to describe the upcoming season three as a "reset" for the show:
"There is a lot of great material from the comic book. This show would have to go on for twenty years to get to all of it. I think the Tyrese character is someone we are interested in introducing at some point. We still have Morgan and Dwayne, who are out there from the pilot. We are interested in them. There are new characters that will be original too the series. Not coming straight from the comic book. I think the first two seasons have served as a prologue. Now we are hitting the ground running. I see Season 3 resetting the show in terms of what I really hope to convey."
For anyone who has read "The Walking Dead" comics, they know the prison and Governor story lines are two of the most intense the series has to offer.  To hear that they're going to give them time to flesh out on screen, and not just jam it into one season is welcome news.
Something tells me we're getting into the prime of the series right now…
There Is A New Reality Show Where 15 Men Compete For A Chance To Impregnate One Lucky Woman
An unrivaled "mother of all reality shows."
We've seen contestants compete for love, money and fame on reality television but never a baby. We are truly living in unprecedented times.
The newest reality show making waves is called Labor Of Love, which premiered on Fox last night, as it follows a 41-year old divorcee on her quest to get knocked up. Kristy is recently single and tired of navigating through the dating world to find the man she would like to procreate with, so when all else failed she turned to reality tv. I guess Craigslist has grown too cliché? With her eggs frozen and a fertility doctor on standby, Kristy now has to choose between 15 lucky(?) hopefuls as they all vie for a chance to put their bun in her magic oven. According to the show's trailer these hunky men "are ready to skip the dating and go straight to baby making"…which just sounds like the Tinder of reality television to me.
The new show is being produced and hosted by Kristin Davis of Sex and the City fame and the irony isn't lost here when you remember just how badly Charolette wanted a husband and kids. Davis helps Kristy on her journey by hosting a series of challenges for the competitors which, according to the trailer, will be filled with things like contraction stimulators and costumed black bears. This show is really striving for the "most outrageous" superlative. On last night's episode the men were given a hand's on challenge as they each had to hop into a port-a-potty and deposit their…uh specimen…into a cup. Then, on national television, their results were measured and ranked according to fertility. I guess we can call it "must seed" tv.
With all the things we've seen on reality television over the years Labor Of Love isn't the most preposterous thing to emblazon our screens but it's definitely high on the list. You can catch the show every Thursday night on Fox and for a tease of what's to come this season, check out the trailer below!
Like what you read? Follow me on Instagram
The Trailer For Michelle Obama's 'Becoming' Is The Glimmer Of Hope We All Need Right Now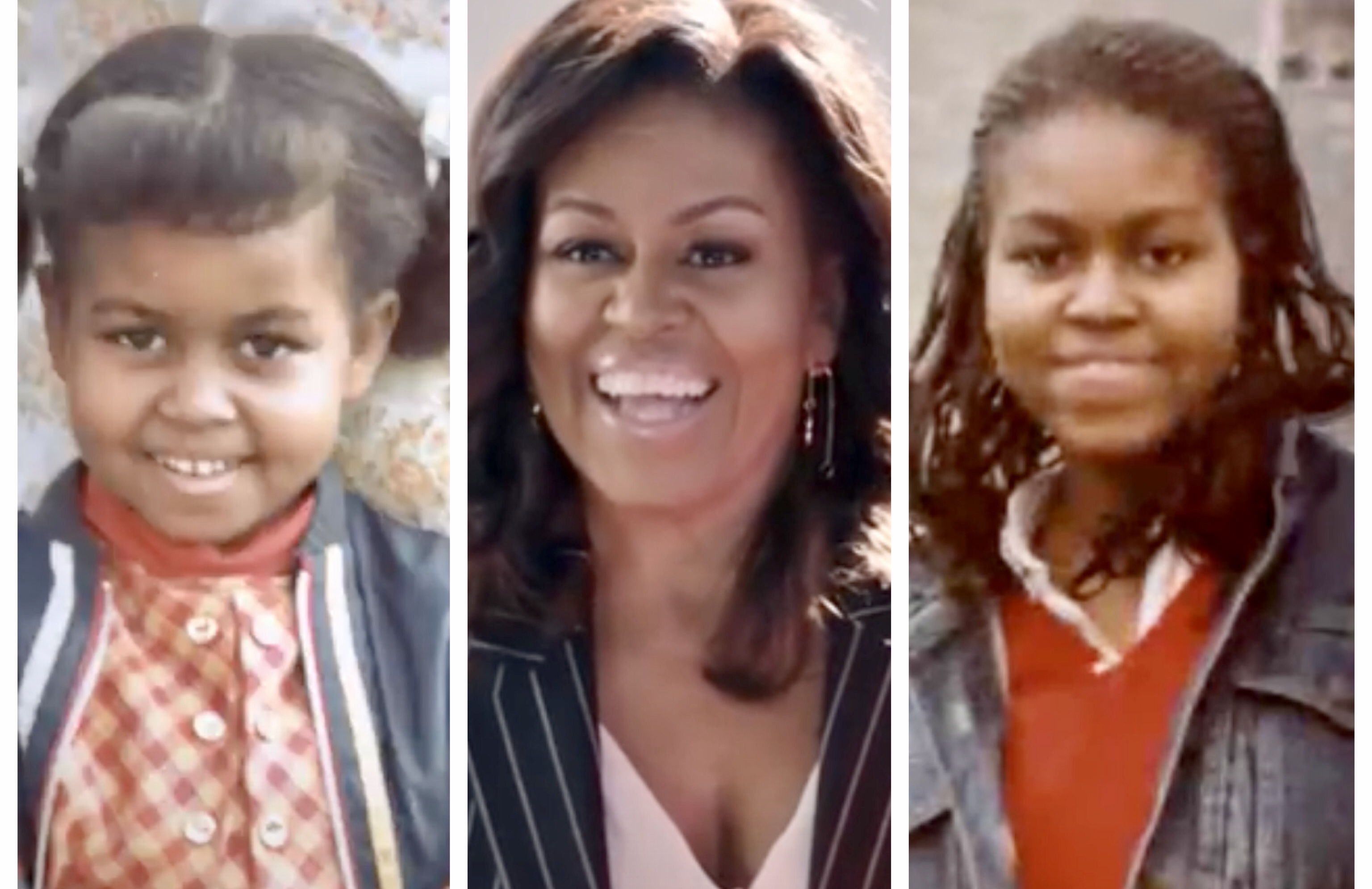 Netflix is quite becoming on the former First Lady.
If you woke up today looking for a boost of hope in your coffee cup, I've got something even better because the trailer for Michelle Obama's documentary just dropped and it is chock filled with good feelings. The Netflix documentary follows the former First Lady on a 34-city book tour for her best selling memoir, Becoming. In the book, Obama divides her life into three parts: "Becoming Me," "Becoming Us," and "Becoming More." The documentary seems to heavily focus on "Becoming More" as the trailer depicts many instances of Obama speaking to young women and children about taking charge of their future.
Politics aside, there's no denying the grace, strength and positivity of the former first lady. The trailer begins with Obama saying "I am from the South Side of Chicago. That tells you as much about me as you need to know," and she is so right. Growing up in one of the roughest cities in the country could have led to a completely different life if it wasn't for her determination and perseverance. This message of hope is EXACTLY what our country…no, the world…needs right now!
Becoming premieres on Netflix on May 6th. Check out the trailer below!
Like what you read? Follow me on Instagram
New Game Inspired By 'Schitt's Creek' Makes You Take Care Of Six Adult Tamagotchis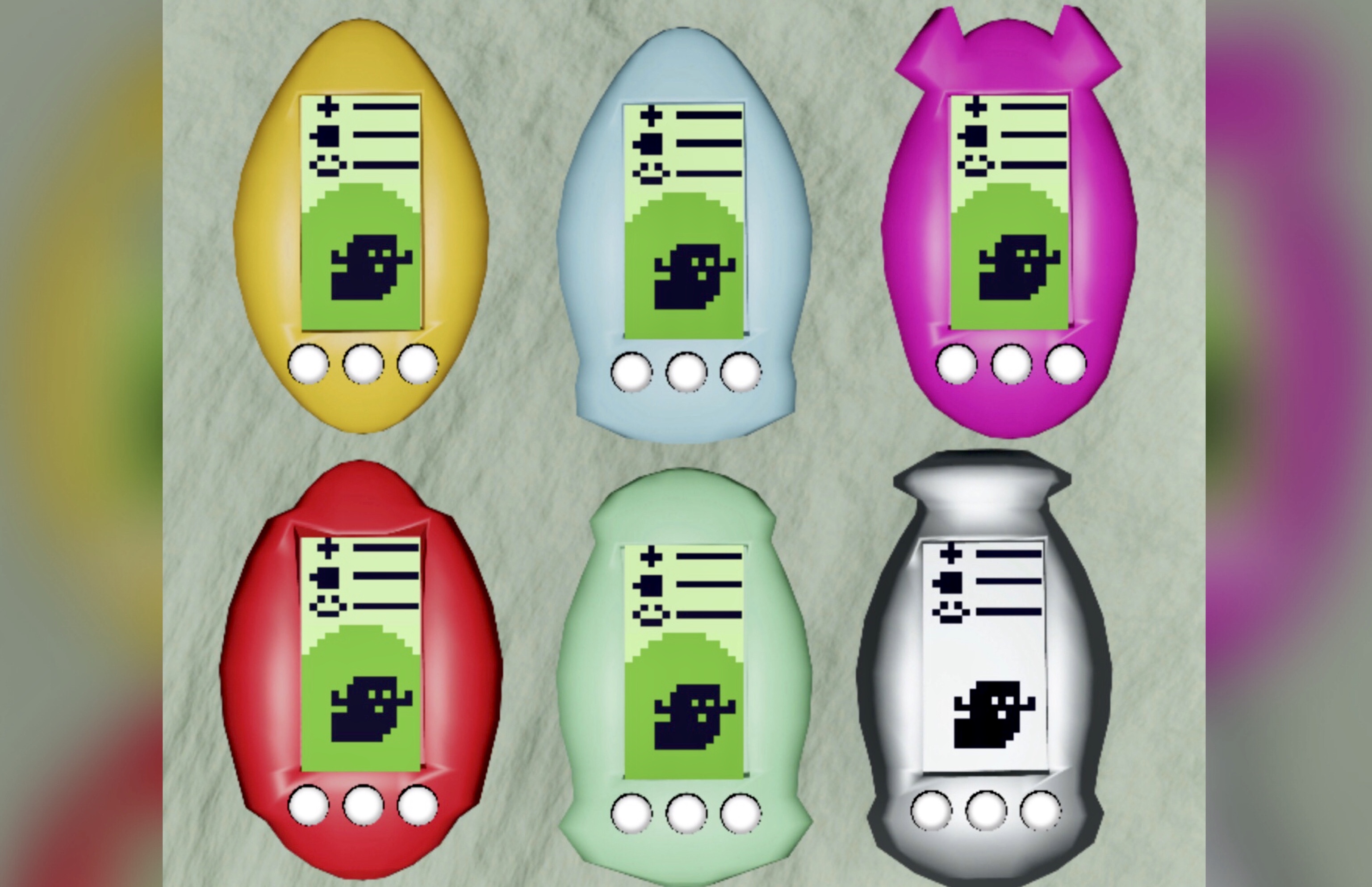 Is this post really about those stupid Tamagotchis? Actually it is.
Alexis Rose seemed to proudly recount a terrible misadventure at least once an episode on the beloved sitcom, Schitt's Creek. Whether it was a blind date turned kidnapping, visiting boyfriends in rehab or escaping the Yakuza, Alexis always managed to use her wits to overcome crisis. None of that mattered to David though, who was wary of entrusting Alexis with looking after his store because of one particularly devastating misadventure. "Is this about those stupid Tamagotchis?" Alexis asks David in a season 5 episode. "You left me with six of them, David. Taking care of that many is like a full-time job!" A full-time job Alexis wasn't prepared for, however, as all six of the virtual pets died. To be fair, those little 8-bit critters were more needy than any living creature on this planet…I took the battery out of mine after four days. Parenting is hard.
Well if you think you can handle taking care of six Tamagotchis better than Alexis did, now's your chance! Niantic Inc. game designer, Joe Magdalena, created a computer game called "Turbogatchi." The rules of the game are simple enough, "Your brother David has left you, Alexis, in charge of his 6 ADULT virtual pets that are in PERFECT HEALTH! How long can you keep them all alive and happy? After they're all dead (they WILL die) you'll get a score for how long they all stayed alive for. Be sure to share and brag about your highest score!" Full disclosure, this is harder than it seems! All these things do are eat and poop…ew, David.
Finished my #LDJAM compo game. I call it "Turbogatchi!"

Your brother David has left you, Alexis, in charge of 6 ADULT digital pets (in PERFECT health)! How long can keep them all alive? @ludumdare #SchittsCreek https://t.co/QFGGky7YDP

— joemag (@joemag_games) April 19, 2020
To begin your parenting misadventure, click here!
Like what you read? Follow me on Instagram