Sugarland Being Sued Over Indiana Stage Collapse
The band, Sugarland, is in a legal battle this morning, after 44 victims of August's stage collapse have decided to sue.
According to E! Online, the complaint, filed in Marion Superior Court in Indianapolis, accuses Sugarland, Live Nation, ESG Security, the stagehands' union, and other companies of failing to ensure a safe environment for concertgoers that contributed to the tragedy.
On August 13, massive gusts of wind caused the outdoor stage at the fairgrounds to topple over onto the front rows, killing seven people and injuring over 45. The court papers accuse both the band and producers of failing to pay attention to weather reports and pull the plug on the show before things went wrong.
Among the plaintiffs are the estates representing four of the people who died.
The members of Sugarland hadn't yet taken the stage, and were not hurt.
CAUGHT ON TAPE: Ryan Seacrest Falls Out Of His Chair On Live TV, Goes Viral
Ryan Seacrest was just trying to catch a flying beach ball. What he caught was the stage floor. This is why people watch live TV…anything can happen, and when it does, you can't tape it over again! Let's see how he feels tomorrow because that looked like it could have hurt! (Is it just my imagination or does it look like his ankle might have gotten caught in the chair?)
Video of Taylor Swift On Painkillers, And Her Reaction To It, Is Adorable.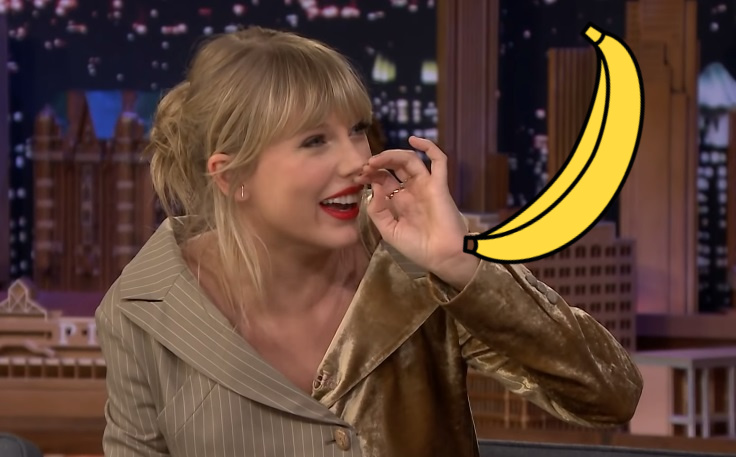 Jimmy Fallon played the ultimate trick on Taylor Swift… somehow managing to get video her own MOTHER took of her after getting Lasik surgery. The result, which captures Swift having an emotional moment over a banana, was played before her eyes on The Tonight Show.
Her reaction is just another reason to love Taylor Swift.
WATCH: Ducks Adorably Eat Peas With The Same Terrifying Fervor As Piranhas Eating Meat
I've never seen ducks eat peas before, but now that I know, I would never get in their way.
Seriously, I've never seen ducks eat peas before, but now that I know, I would never get in their way.
A imgur user named Conniverse has ducks. We're used to feeding ducks when we were kids, things like bread, etc. and that's not a great thing. Ducks need nutrition too, and it turns out peas are just the thing. And GOD do they love them. Get out of their way! They're cute, but holy hell.