Madonna's Creepy Stalker That Escaped From The Mental Hospital Has Been Caught
A seriously creepy stalker who broke into Madonna's home and threatened to slit her throat escaped from a Los Angeles mental hospital – only to be found later in the day.
A seriously creepy stalker who broke into Madonna's home and threatened to slit her throat had escaped from a Los Angeles mental hospital – but has since been found (after almost a week on the loose!)
Robert Dewey Hoskins apparently was just able to walk out of the Metropolitan State Hospital in the Los Angeles suburb of Norwalk last Friday. He'd been there about a year.
54 year old Hoskins is described as 'highly psychotic' and can be extremely violent. LA police said he should not be approached by members of the public, which raises the obvious question of why it was so easy for him to leave the mental hospital, for crying out loud. They asked people who spot him to call police right away. Um, YEAH.
Then, later in the day, good news from the LAPD. According to the LATimes: "Robert Dewey Hoskins, 54, was arrested not far from the Norwalk facility that he escaped from last Friday. Police had been searching for Hoskins, whom the Los Angeles Police Department described as "a very psychotic man when not taking his medication" and as having "very violent tendencies."
Hoskins was convicted of stalking Madonna and threatening her. He received a ten year prison sentence in 1996. Madonna testified at the time that her personal security shot at him after he jumped the fence of her Hollywood Hills home. He apparently invaded her property several times in 1995 and gave her staff a note threatening to slit her throat if she didn't marry him. Geez.
Hoskins has also made similar threats to Halle Berry, who has reportedly expressed an interest in moving overseas to avoid stalkers.
Police say they had searched areas where Hoskins may have tried to go, including the city of Long Beach, just South of Los Angeles.
Laura Dern Honors Her Parents In Touching Academy Award Win Speech
Laura Dern, who has been slaying awards season this year for her role in "Marriage Story," took home the ultimate prize – a Best Supporting Actress Academy Award – and thanked her actor parents in a touching acceptance speech.
Her parents, actors Diane Ladd and Bruce Dern brought her to the Oscars with them when she was just 7 years old.
"Some say never meet your heroes. I say if you're really blessed, you get them as your parents. I share this with my acting hero my legends, Diane Ladd and Bruce Dern. You got game. I love you."
Dern's mother has been nominated three times, her father twice, but neither have won. Her mother can be seen during the speech crying in the audience.
Congrats Laura!!!
POP UPDATE: Justin Bieber, "Friends" For Life, And The Critics Choice Awards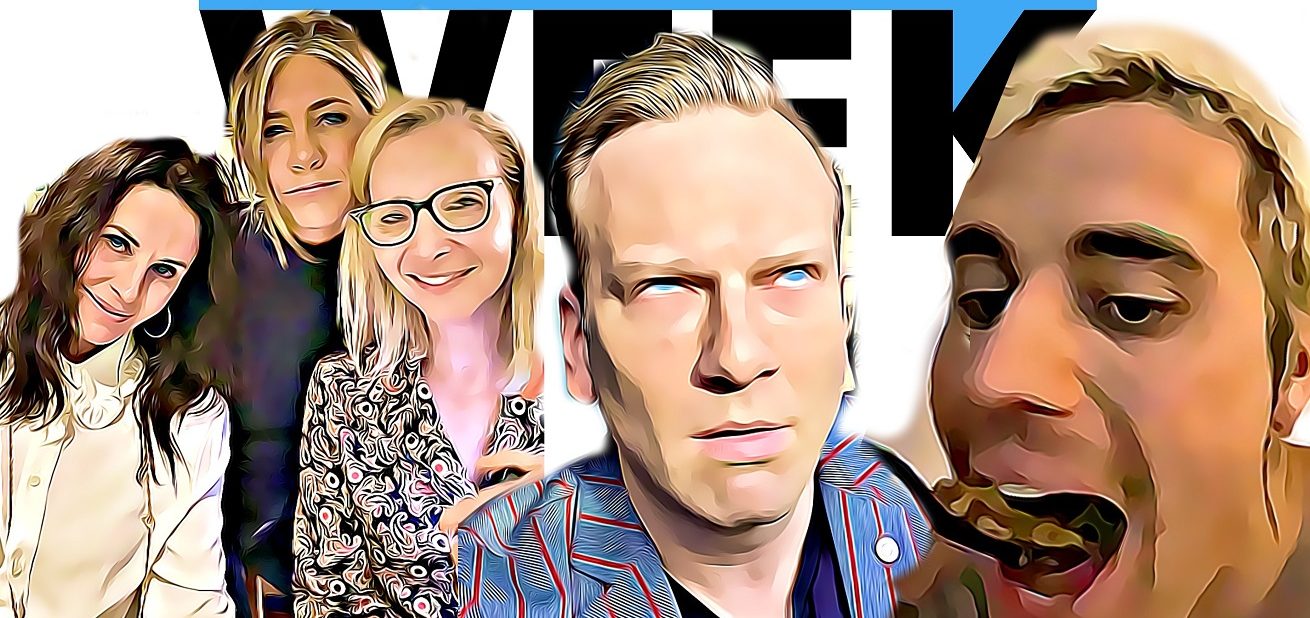 We're going to be doing some quick video updates whenever we can! Here's the latest! Justin Bieber begging for streams, (while you can hear him chew – ew), the ladies of Friends reunited, and mother nature. Take a look!
Courteney Cox's Instagram Caption Is Every Parent With A Teenage Kid
Have you heard? It's 2020 and we're all supposed to music videos on TikTok. Courteney Cox is no exception. The TV star posted an instagram of her and her daughter Coco dancing it out, with the hilarious caption, "Wanna see your child lose their patience? Do a TikTok with them."
Also, how long does it take to actually learn one of these routines? It seems very time consuming.
What I was really hoping for was video of her daughter losing her patience, but what we got was a pretty strong routine!