Nicole's Resolution Club #1: Quit Social Media That's Bringing You Down
Nicole Russin is going to be sharing what she's working on to change her life in 2013, in addition to blogging here on Pop!
I know this is an entertainment blog. I also know you are a very cool person who can change your life for the better as I do in the process. I'm going to be sharing what I am working on to change my life in 2013, in addition to my blogging here on Pop with you. Let's go!
The first rule of the fight club, I mean, my new Resolution Club, is to do social media your way.
My first step in getting out of my funk today, January 1, was deleting my old private Facebook account and beginning a new private one for a handful of folks. I still maintain my public Facebook account, as you should for your business regardless of your personal profile, which ironically, requires having a private Facebook account.
The rest is up to you. You can opt out of Facebook or have two private accounts: one for your fake face for your employers and one for mom and dad. You could have a profile without any friends just to maintain your business, or perhaps no friends because you only want to follow Madonna's fan page. I got sick and tired of people from my past contacting me, gossipy former work connections I felt uncomfortable deleting, 80-something old men I did not know asking me out on dates, people making up stories about something I did on Facebook, etc.
I know I'm not alone. Several men I talk to in the culinary industry, and yes I said macho MEN(!!) you think would be drama-free also, told me to delete my personal Facebook as they did. "Live drama-free," being the motto. One guy had his ex-girlfriend's new boyfriend confront him over something he allegedly said on Facebook! Ouch!
Do you really want to be on Pinterest, pinning cutesy Martha Stewart decor photos on your cute poster wall? Do you really want seven social networks or just one? LinkedIn, where every other connection leads to a spam-like, too good to be true offer from a person you don't know, offering say, $70,000 every month working from home? Yeah. Think about it. You waste so much time sifting through junk on social networks or wondering, "Am I going to feel bad about this? I know how my co-worker Bill makes fun of my Facebook status every morning." Then, guess what? Don't allow other people the opportunity to become web haters! Do what feels right for you.
All in all, I cancelled my Tumblr, Pinterest, old private Facebook I never used for obvious reasons and Instagram. Whoa! What do I still have? A public Facebook which I treat as a private one anyway, website, Twitter, a personal English language blog and a personal Japanese language blog. That's it! I'm drama-free and hope you will be too. And should you ever want to be my friend on Facebook in your fresh start, you can add me here.
In A Gripping Interview, Selma Blair Talks Frankly About Her MS Diagnosis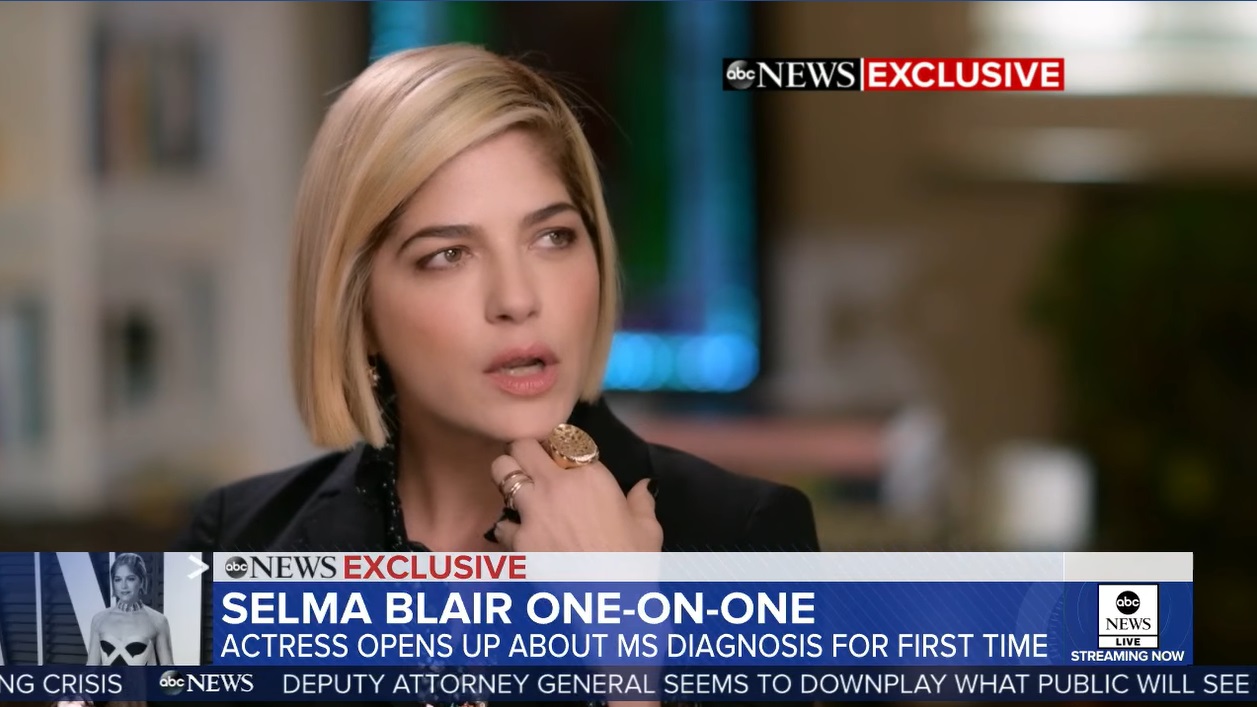 In a powerful interview with GMA's Robin Roberts, Selma Blair faces the interview head on, even while in the midst of an MS flare up.
SCROLL DOWN FOR THE FULL INTERVIEW
The 46 year old actress has not been seem much since revealing her diagnosis on social media, only to stun fans and photographers looking gorgeous on the red carpet of the Vanity Fair Oscar party. Days before she had given the interview, indicating that Blair is ready to talk openly about her disease. The interview is a testament to her strength, as she spoke articulately and openly about what it has been like for her.
"Ever since my son was born, I was in an MS flare-up and didn't know, and I was giving it everything to seem normal..And I was self-medicating when he wasn't with me. I was drinking. I was in pain. I wasn't always drinking, but there were times when I couldn't take it."
"I was a little scared of talking, and my neurologist said 'no' – this will bring a lot of awareness because no one has the energy to talk when they're in a flare up," she confessed. "But I do, because I love a camera!" she joked.
The interview is a must see:
TOUCHING VIDEO: 20 Years After A Judge Set Him On The Right Path, Man Returns To Court With A Message Of Gratitude
This legitimately got me choked up. Judge Frank Caprio is a municipal judge in Providence, Rhode Island whose cases often go viral, generally as a result of his compassion and empathy. Based on this clip, it's clear that they're traits he has possessed for more than a decade.
A defendant arrives to fight a parking ticket, but also to think the judge for changing the course of his life. Even the judge can't help but be moved. 
Wendy Williams And Kevin Hunter Give Back Year Round – Now You Can Help Too.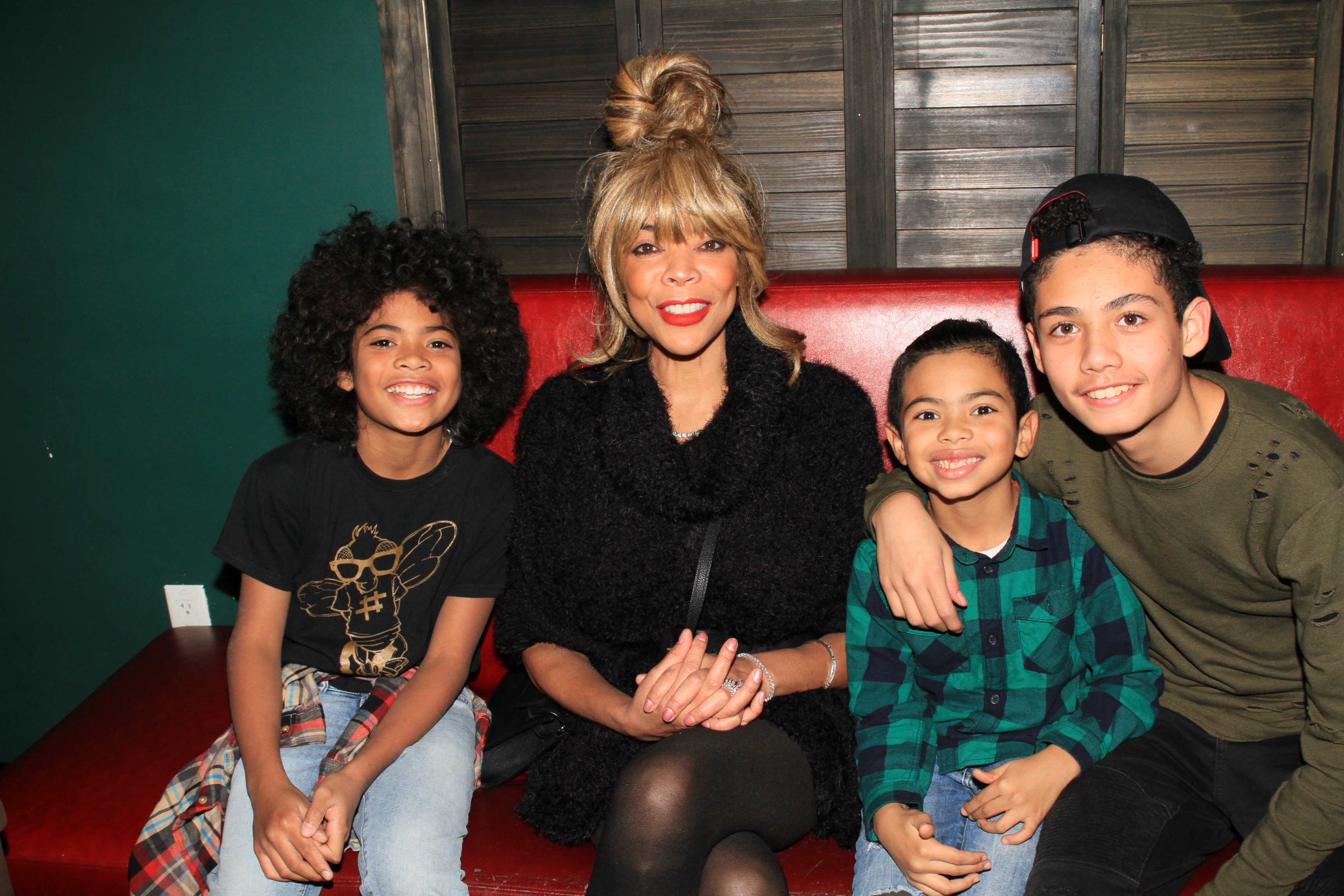 Wendy Williams' signature phrase may be 'How you doin?' – but make no mistake, she knows that the answer, for a lot of young kids (and adults for that matter) living today – is a complicated one. That may explain why she and her husband Kevin Hunter are working so hard to give back via their nonprofit group 'The Hunter Foundation.'
"Starting a foundation is hard,' she told me at her recent event at Bowlmor Lanes. "But we've been going at this for a few years now and it's really getting better every year."
The event on this cool November evening was teeming with children and families. Sponsored by Wendy and Kevin, she brought in many of her friends to help serve countless meals and provide free bowling and toys for all. But that's just a small part of what they're doing.
On top of her goal of serving two thousand meals, The Hunter Foundation already sponsors summer camps for children in need,  drug rehabilitation programs serving adolescents and young women with children, and youth development programs for children in inner city communities. Her family services program provides food, clothing, shelter, or emergency assistance to families in need and supports programs serving Lesbian, Gay, Bisexual, or Transgender youth. (Click here for more.)
Williams understands how tough it can be growing up. "I had a very tortured childhood," she once told ABC news. What she is doing now is an effort to help make lives for kids as much easier as she can.
Her "Summer Campership" is part of that effort. As a little girl, Wendy remembers the fun she had at summer camp. She learned how to swim, and enjoyed hiking, outdoor sports, and campfire songs. But more importantly she learned what it was like to be independent. Her Summer Campership program provides girls ages 10-16 a chance to experience the outdoors for 13 straight days. The foundation works with non-profit community-based organizations that qualify and refer girls who come from families that cannot afford to send their girl to camp.
In order to help all theses programs thrive, she's asking for your help: From November 21st to January 3rd, The Hunter Foundation will be participating in the Newman's Own Foundation $500,000 Holiday Challenge on CrowdRise.com. If they raise the most money during the entire challenge, The Hunter Foundation wins the grand prize of $150,000 Smaller cash prizes will be award to charities during weekly bonus challenges. Donors can support Wendy and The Hunter Foundation by CLICKING HERE.