"The Carrie Diaries" Premiere Review: It's Like, Totally 80's Rad, AnnaSophia
Nicole weighs in on "The Carrie Diaries."
Blame it on me going to college and doing journalism like a workaholic freak when I was in high school. At 25 and a half years old, I live and breathe The CW and all it declares to be tween/teen entertainment. I'm too old for this, but as are you, you sneaky old timer Googling The Carrie Diaries! Touché, dweeb.
Most people complain about not relating to the subject matter. When Carrie got her dad to get her out of school so she could work in Manhattan, miles away from Connecticut, I relived how I spent my teen years out of school in Chicago and Springfield during the daytime. Screw you, HBO's Girls. I have little to zero understanding of what it must be like to be Miss "Hot Thighs I Show All Day to Demonstrate I Am Every 'Real' Woman," aka. Lena Dunaham, the "voice of my generation." This is my series, where a silly, somewhat ridiculously optimistic, but smart teen girl goes from her peers' boringville to adulthood in the big city all by herself. "Will I need a briefcase!?" Carrie asks, grinning. I remember getting my own awesome work planner book like I was the stuff. Both Carrie and I want to have it all.
I love how this series understands diversity is alive in Manhattan. The stylist at Interview Magazine, whom Carrie meets when she needs to replace her ripped hose, is a cool, nice, British blipster, our 2013 term for black hipster. Nice, pending you discredit how she shoplifted at Century 21 – way to go, everyone who wrote this, for perpetuating the Antebellum myth, "All black people steal." When Carrie skips her school dance for the hipster city get together, I related. I understood when she spoke about her high school being run with "conformity" by the Donnas, not giving a care in the world as she hung with the very chic city crowd much older than her. Like my younger self, Carrie loves the rush when she drinks champagne underage, stays out late in a hot dress, gets her start in journalism where no one realizes she's just a high school girl and soon splits into two people, beginning life as her adult-but-opportunistic-teen-good-girl alter ego. By day, she is bored schoolgirl who doesn't fit in but isn't unpopular enough for the geek team. Outside of school, she's the girl everyone wants to be.
Allow me to nitpick the obvious. For starters, the hot guy character is rich and talks about his wealth. Hello, writers? Rich people don't discuss their wealth, nor does anyone talk so lavishly without wealth, and certainly, not so oddly the way he describes how "the maid still keeps dinner on the table," as his mother left his dad for the tennis instructor. A more normal guy might have said, "My dad doesn't know how to make dinner. I wish mom were still home with us. She kept the family going." Unless you happen to be among the new rich, in '97 Titanic speak, which nowadays is someone like a former call girl now married to an ugly, mean, old Beverly Hills studio executive or faux rich, the reality show people pretending to be cool, nobody talks like that.
When the girls are in the library talking their first times, ah the beloved loss o' virginity, the air feels like Sex and the City for Little Tykes. The corporate speak is gone, without Miranda and company, but the corporate flow and too scripted discussion was there. A brilliant woman such as Candice Bushnell, who oversees the show in her role as a producer, should have known better. Surely, this woman must have gone to high school at some point in her life. I recall my own high school library sex talks being a whole lot more giggly, goofy, to the point, containing slight narcissistic worrying and with a tablespoon of the American Pie series. We didn't speak like fifty-something romance novelists recreating an HBO soap. We were teens! We were unscripted! We did something bizarre called laughing and made jokes! The CW knows what laughing is, right?
AnnaSophia Robb looks nothing like Sarah Jessica Parker – actually, she looks like Miley Cyrus – and why should she? She's the young Carrie Bradshaw, the idealist. Another actress might have made The Carrie Diaries become SATC meets unintentional SNL parody. Robb sells the younger character pretty well by playing Carrie as AnnaSophia deems appropriate. She successfully achieves the impossible, carrying a huge show without any big credits to her acting resume. The show is for sure worth a second viewing. And yes, the popular girls' hairstyles are impossibly funny-ugly to no avail. How they achieved super popularity status, like a Tootsie Roll pop's lick count? The world may never know.
Kygo and Whitney Houston's "Higher Love" Video is Full of 80's Fun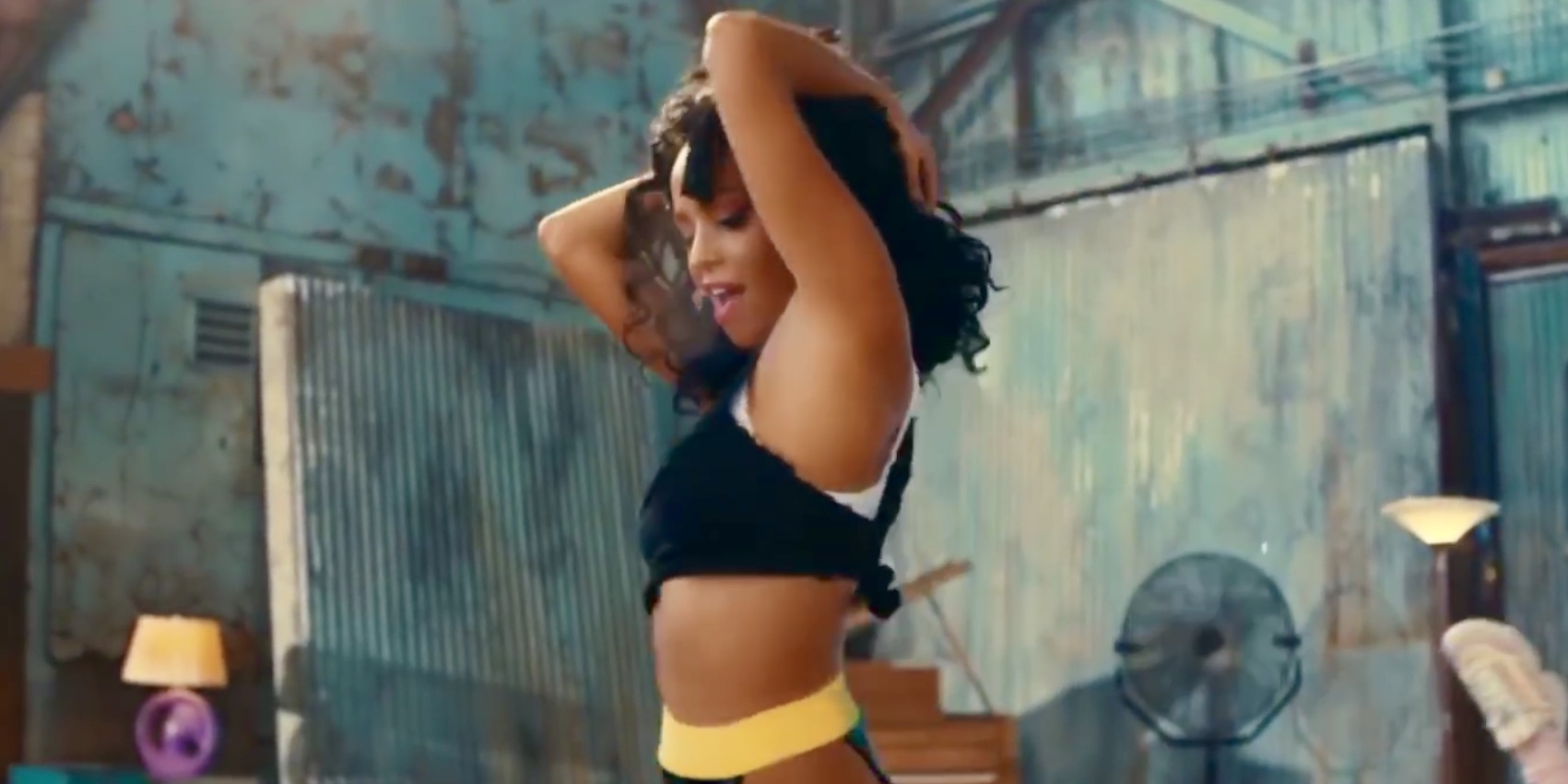 An eighties inspired dance number, a gorgeous ensemble, and the incomparable Whitney Houston come together for a fun flashback in the new video!
Houston had often performed Steve Winwood's "Higher Love" during her concert tour, and recorded the song thirty years ago. This summer, a new version re-mixed by Kygo hit the top of the dance charts.
The video stars Vanessa Morgan and Mason Cutler, both of whom are absolutely stunning to look at. See for yourself!
Compare and Decide: A Jury Decided Katy Perry's "Dark Horse" Copied Flame's Song "Joyful Noise." Do You Agree?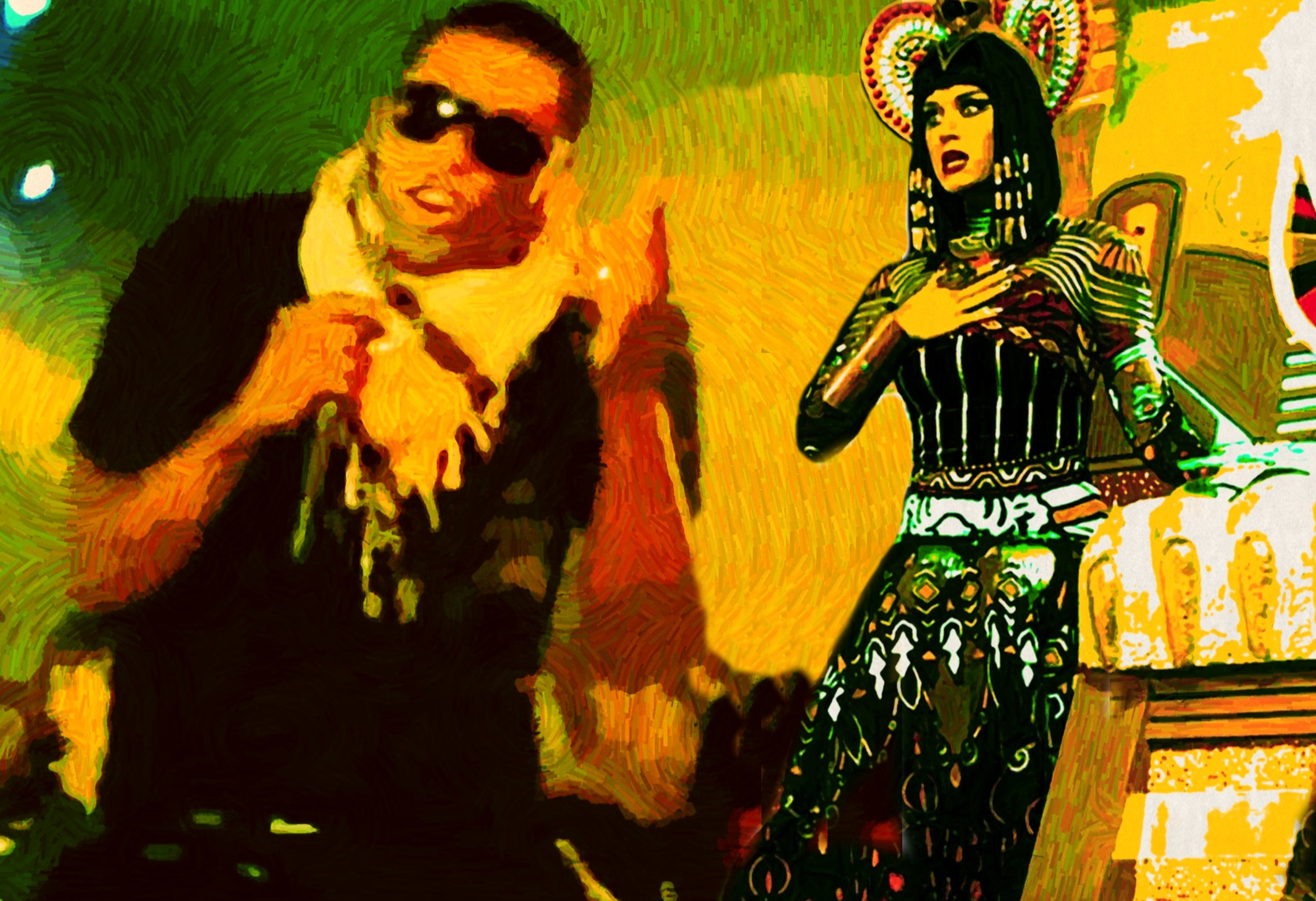 Katy Perry's got a Grammy nomination for her 2013 hit "Dark Horse." But a jury says the tune lifted a riff from a Christian rapper's 2009 song "Joyful Noise."
There's little doubt there is a part of the song that is similar in both tunes. The question is, how much will it cost Perry's camp. The jury was unanimous that there was some ample borrowing going on. (I'm paraphrasing.) And ultimately decided that Perry and her collaborators should pay him $2.78 million.
For your consideration, the two songs are below. Listen to at least a minute of both. You'll hear the part they're talking about.
The price of that little riff could be a high one. Last year, Robin Thicke and Pharrell Williams were ordered to pay nearly $5 million to Marvin Gaye's family over similarities in their 2013 hit "Blurred Lines."
Videos below.
Lizzo Is An Icon In The Making – And Here's Why
Mirror, mirror on the wall don't say it 'cause we know Lizzo cute. And by cute I mean extremely talented, gorgeous and totally inspiring!
A few months ago I was watching The Ellen Degeneres Show when I witnessed one of the most fun, exciting and awe-inspiring performances I've ever seen. Lizzo popped onto the screen in a sparkly, pink getup and began singing what would become her big hit song, "Juice," – I was immediately hooked (more like obsessed). During this performance she also jammed out on her flute alongside her plus-sized backup dancers and suddenly I knew I had been changed forever. I did some more research on the rapper/singer and found out I had been sleeping on this gem! Lizzo has been doing bad all by her damn self for years, having already released two albums in the past. I am suddenly mad at every single person who neglected to tell me to jump on the Lizzo train sooner! If you're like me and need a bit of catch up, I'm going to break down exactly why you need to know this icon in the making.
You can throw a stone in any direction and hit a triple threat nowadays. Lizzo's brings talents we have yet to see in the mainstream music industry.
If singing, rapping and dancing make Lizzo a triple threat, what does flute playing making her?!? A STAR THAT'S WHAT! Lizzo has displayed her abilities as a talented flautist, which is not an instrument you would necessarily think of in conjunction with the rap genre making this talent all the more extraordinary. Lizzo even used her flauting skills to compete (and defeat IMO) with Ron Burgundy. Not Will Ferrell, but Ron Burgundy.
Oh, and she can also twerk while playing the flute. 
As if playing the flute wasn't impressive enough, Lizzo can also twerk while playing. I really hope some high school kid is deciding to take band just so he/she can flutwerk their way around campus like their fav flautist, Lizzo.
Lizzo uses her platform to inspire and raise up everyone around her.
Lizzo uses her voice for more than just creating fire music, ya know. She uses her platform to defend the belief that beauty comes in all shapes and sizes. Her Twitter is filled with positivity and strong messages about acceptance.
MY MOVEMENT IS FOR EVERY 🗣BODY. IM LEAVING NO ONE EXCLUDED. "GOOD FATTYS" AND "BAD FATTYS" AND ANYONE ELSE WHO WANTS TO JUST FUCKING LIVE ARE WELCOME. NO TERMINOLOGY NO IDEOLOGY JUST FUCKING HAPPY PEOPLE IN MY MOVEMENT.

— |L I Z Z O| (@lizzo) March 4, 2019
Uhm…she's straight up gorgeous. 
We cant forget to mention that Lizzo is a straight up beauty queen. She is known to switch up her look but I've never seen a bad pic of this queen. To solidify my point, she is now officially the first, plus sized black woman to be featured in Playboy magazine!
Move over Avenger's, Lizzo has been in a comic book too!
Ok indulge the nerd in me on this one…Lizzo was even featured in a comic book!!! That's right, she has become so influential that even Marvel comics wanted a piece of the Lizzo-pie. Check out this shout-out in Unstoppable Wasp #4!
MY MOVEMENT IS FOR EVERY 🗣BODY. IM LEAVING NO ONE EXCLUDED. "GOOD FATTYS" AND "BAD FATTYS" AND ANYONE ELSE WHO WANTS TO JUST FUCKING LIVE ARE WELCOME. NO TERMINOLOGY NO IDEOLOGY JUST FUCKING HAPPY PEOPLE IN MY MOVEMENT.

— |L I Z Z O| (@lizzo) March 4, 2019
So now that you have become as obsessed as I have, you are probably wondering how you can get even more Lizzo in your life. Well lucky for you, her new album dropped TODAY! Her third studio album, Cuz I Love You, is available anywhere you listen to music and let me tell you, YOU WILL LOVE IT. The album is varied and showcases all of Lizzo's incredible range with some songs being upbeat and funky, and others being slowed down and heart wrenching. For a taste of what to expect, click below to listen to the title track of the album. If the new album still doesn't satisfy the hunger for more Lizzo, she's also on tour! You can click here for more info on tour dates.
Oh Lizzo…you are most definitely 100% that bitch.  
Like what you read? Follow @ChrisSiretz on Twitter and Instagram