POP INTERVIEW: "K-11" Actor Ralph Cole Jr.
Ralph Cole Jr. stars in K-11, a film written and directed by Kristen Stewart's mother, Jules Stewart. Acting in a movie with ER's Goran Visnjic was a big step for Cole, who previously built up his credits on TV shows like Harry's Law, Two and a Half Men, The Chris Rock Show and Desperate Housewives.
Ralph Cole Jr. stars in K-11, a film written and directed by Kristen Stewart's mother, Jules Stewart. Acting in a movie with ER's Goran Visnjic, as the character Kay-Kay, was a big step for Cole, who previously built up his credits on TV shows like Harry's Law, Two and a Half Men, The Chris Rock Show and Desperate Housewives.
The theme of "K-11" is really unique and almost sucks someone in. With the film being about jail, have you ever felt "jailed" in your life and what did you do to escape your metaphorical "prison" to happiness, either personally or in your career choices?
What a terrific question! Metaphorically, I felt jailed when I tried to be what I thought casting directors wanted me to be..which is impossible. Once I was myself, I was free!
You said in a previous interview that your favorite acting gigs are sitcoms. Do you do anything special preparing yourself for humor?
I excavate every possible nuance the writers have given me to present the funniest scenarios possible.
What would you do differently if you were in a sketch comedy show that changed the script up to the last minute like "Saturday Night Live?"
Like sketch comedy, sitcom dialogue can often change up to the last minute. In my experience, my approach stays the same…remain flexible so as to absorb your updated dialogue with ease.
As someone who won an NAACP Award himself, you know best of all that we can't pretend racial issues don't exist in entertainment. We still don't have movies opening like crazy where we see tons of racial diversity in romantic comedies. As much as I love Bradley Cooper, Ben Affleck, etc., we could think of the other hand: how might those same movies perform if we had an African-American actor in the lead roles? Have you ever encountered any negative situations based on your race? How did you look past these bad events to move on to better things?
It remains disheartening that racial issues exist anywhere. As for my work in the entertainment industry, I feel fortunate to not have experienced negative situations based on being Negro. If for some reason I have not booked a role because of the color of my skin, I am pleased to be unaware because I always move onward and upward to better things.
Regarding incredible African-American performers and actors, who are your favorites?
Wow, another delicious question! Growing up, I thought Mom's Mabley was hilarious. Scatman Crothers, Alfre Woodard, Sidney Poitier, Michael Jackson, CCH Pounder, Morgan Freeman, Viola Davis, Angela Bassett. Also, while not on a stage necessarily, but a "performer" all the same, Harriet Tubman. There are so many fierce Negroes!
If you could have a sitcom created just for you similar to any previous one, done your way, which show would you rely on for inspiration?
"I Love Lucy!"
With web radio, you either love hosting or hate it. I tried it and felt I was all wrong for it because I cannot be myself when I see myself talking into a telephone. I feel as if I am talking TO the telephone, haha. So with you, clearly, you are successful with your Universal Broadcasting Network program and have a natural knack for doing it. What do you love about it and what are your secrets to making audio work for you when we as a society are so accustomed to needing visuals whether we are in the audience or the people being heard or seen?
Here is the secret revealed: I love to talk. I love to talk to friends on the telephone. I love talking to Planet Eartha with the click of a button from our UBN studio! For those who need visuals, we can be live streamed as well.
If you had to interview yourself, asking yourself something you may feel is very deep, touching a tough spot as your hardest ever question for your gig as a radio journalist, what would you ask yourself? Would you be willing to give the answer to your own question…to yourself? And what might you say?
Do you think your effeminacy has prevented you from booking roles? Absolutely. Our society is not tolerant of the effeminate male but as part of this society I am worthy of every possible opportunity. And as I stated earlier, once I was myself in all facets of my life, I was free. And that freedom has led to me being a veteran industry participant.
Who are your favorite people you have had on your show, and your favorite moments?
On the Set with Jasper Cole is a tremendously listened to radio show. My first and foremost favorite person has been Jasper himself. Our favorite moments are derived from us laughing with wild abandon. That happens every show. Denise Boutte, Alicia Minshew, Suze Lanier-Bramlett, Jennifer Bassey, Leslie Jordan, Carolyn Hennesy, Leon Acord, Cerris Morgan-Moyer, Lisa Ann Walter, Carlease Burke, Damien Haas, Ronnie Butler, Jillian Rose Reed, Tony Sweet, Marty Shannon, Jeffrey Patrick Olson, Norma Micheals, Shanica Knowles, Jason Boegh, Sally Kirkland, Galen Gering, Corbin Bleu, Jared Allman, Elaine Hendrix, Olivia Summers, Matt Fahey, D.J. Shangela Pierce, Diana DeGarmo, Ace Young, Stephen Grove Malloy, Freda Payne, Jeffrey Sumner, Rib Hillis, David Pevsner, Jennifer Gimenez, Ann Walter, Chad Darnell, Jon Huertas, Robert Hensley, Jason Stuart, Versa Manos, Dylan Hyde, Morgan Giesler, Valarie Pettiford, Bill Oberst Jr., Markus Redmond, Efren Ramirez, Stephen Foster, Dara Zane Scully, and Bruce Vilanch are a few of our guests that have added to the popularity and hilarity!
How do you think good comedy can lead to being a powerful dramatic actor?
Good comedy allows you broad strokes. Powerful drama is more subtle and refined. Being able to harness and sculpt a dramatic performance from your comic options is a terrific journey.
K-11 opens in theaters on March 15.
The Invisible Man Movie Trailer Looks Terrifying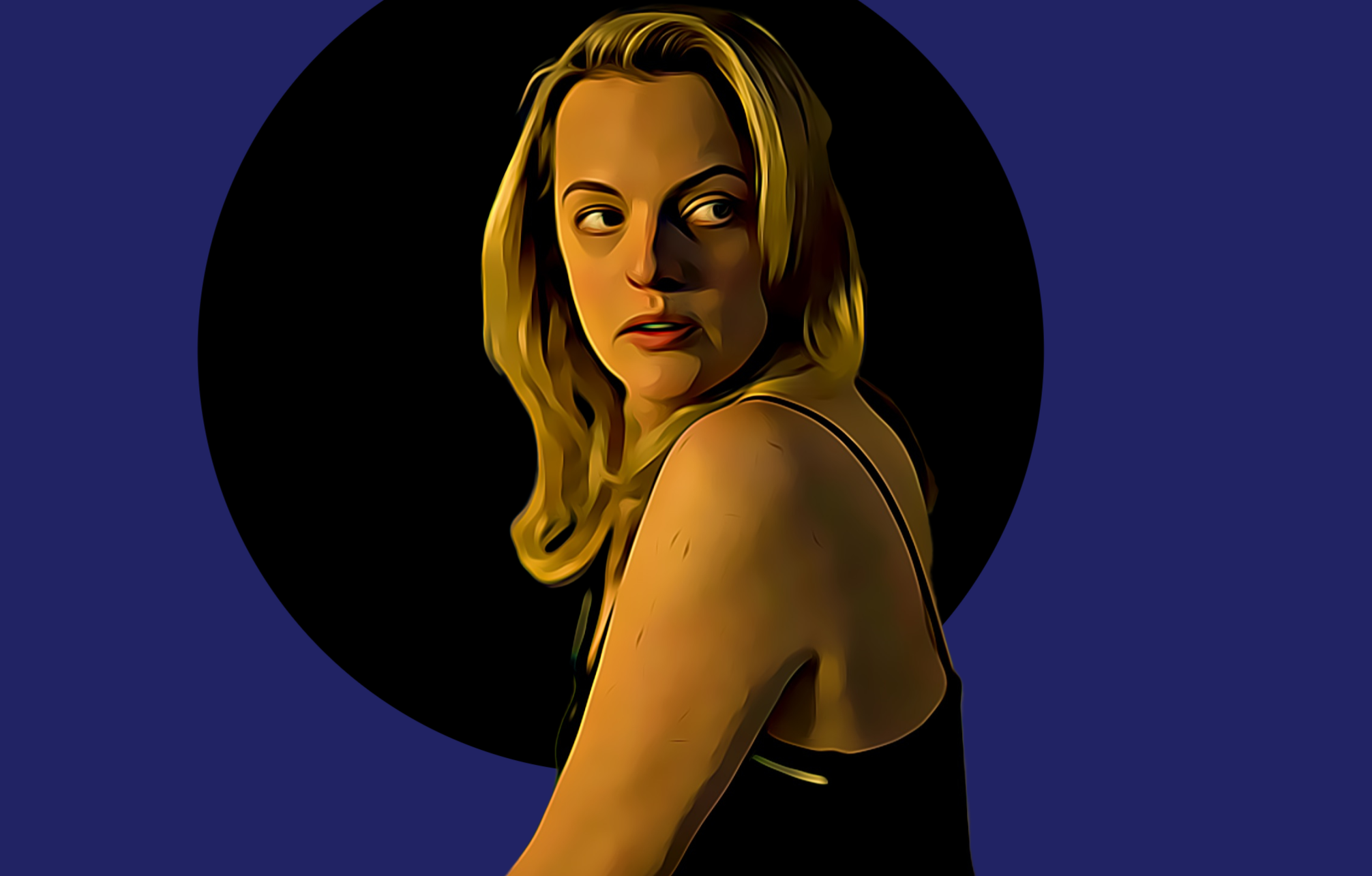 The idea of being invisible has intrigued us for more than 100 years. HG Wells released his book The Invisible Man in 1897 and we've been obsessed with the idea ever since. Leave it to Hollywood (and the incredible actress Elisabeth Moss) to find a new way to have us on the edge of our seats. This one has endless opportunities for jump scares (those sudden out of nowhere startling moments that I hate because they're so damned effective) and the plot set up is pretty compelling. I'll be there for this one!
The Invisible man hits Theaters February 28 https://www.TheInvisibleManMovie.com
Check Out The Trailer For HUSTLERS, Starring J Lo, Lizzo, and Cardi B!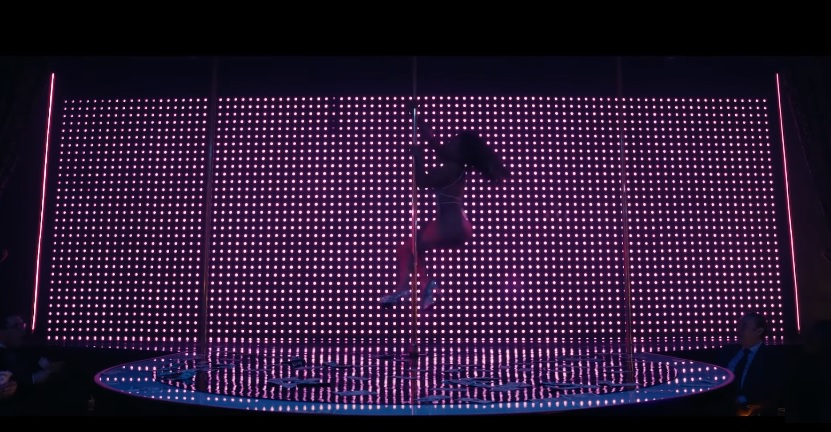 At long last, we are getting a look at the star-studded film "Hustlers."
The movie seems to have it all for the 2019 world – stripping, revenge and a great heist.
Constance Wu of Crazy Rich Asians is the lead character, but today the buzz is all about Jennifer Lopez and Cardi B.
Let's also give a shout for girl power! "Hustlers" is directed and scripted by Lorene Scafaria.
The movie hits US Screens on September 13.
TRAILER: The New 'Child's Play' Movie Looks So Chuckin' Scary
The new Child's Play movie launches Chucky into the 21st century for some technologically advanced terror.
After watching this trailer, you may be packing your bags and heading to Amish country because Child's Play looks like a technological nightmare brought to life. In the reboot of the classic 1988 film, Buddi Dolls are the toy on every child's wishlist because their connection to technology allows them to truly become your best friend. These new and improved Buddi Dolls come complete with an app that links the doll to every electronic device in your home…enter updated, terrifying plot twist! When a young boy's Buddi Doll, Chucky, becomes corrupt, he goes on a killing spree that promises to be even more gory than the film's original!
Mark Hamill voices the murderous Buddi Doll, Chucky, as the film stars Gabriel Bateman as Andy, Chucky's 13-year old owner, Aubrey Plaza as Andy's mom and Brian Tyree Henry as the detective investigating the strange string of murders. The film is set to release on June 21 and you can bet I will be avoiding toy stores for the entire summer.
Check out the frightening trailer below!
Like what you read? Follow @ChrisSiretz on Twitter and Instagram