POP INTERVIEW: Victor Alfieri, Former Soap Opera Villain, Now On TNT's "Southland"
After roles on Days of Our Lives, Passions, All My Children and The Bold and the Beautiful, former policeman Victor Alfieri played one in Angels & Demons. Now he's reprising his role as Victor Cifuentes on TNT's Southland.
Victor Alfieri spent the late 90's to early 2000's with roles on Days of Our Lives, Passions, All My Children and The Bold and the Beautiful. A former policeman in Italy, he left after years to make it in American show business – years later, he ironically played a police officer in Angels & Demons. He reprised his role as Victor Cifuentes on TNT's Southland on tonight's episode.
What do you bring to the table as a European actor that gives you something special not found in America?
My broken English…joking…well that too, as long as I am able to truly express myself I know I can bring that Italian passion to the table, sometimes it is too much and I have to tone it down, but people seem to like it, and I am glad the American audience is really open for accents so they have accepted me for who I really am…A real Roman… But being Italian has its downside, especially the humor part that sometimes gets me into trouble. 🙂
You are on the TNT show "Southland" again! What happened to bring back your character? How fun was it shooting with that set again?
They brought me back because Victor Cifuentes is still involved in the Sammy/Tammi story line. My character is still in love with Tammi, and he's taking care of her and the baby. She now lives at his place. I always liked the show, the way it is filmed, very close to reality…It's a lot of fun and the cast and crew are great to work with.
In your opinion, what do you have that stands out to casting directors?
Well, considering that I love pasta and pizza too much…I don't have a perfect "washboard abs"…considering that I live in Hollywood where there are millions of great looking actors…then I guess I do a good job with my acting. In the end I'd rather be a Brando kind of guy than be on a diet…
As a kid, you created your own sketch comedy act. Do you still have a funny bone hidden in your soul?
Yup, I love comedy. I have a very dry sense of humor, so at times people don't get it or think, "Is he for real?" When you get to know me then you say, "Oh yes…he's for real."
What kind of comedy do you envision for yourself if you could work on any comedy director's set?
I like any kind of comedy. I like to also challenge myself, so bring it on.
As a model, you encountered a horrible issue when several people scarred your face. I cannot imagine the pain, emotionally and physically, this must have done to you. What lessons did you learn as a result? How long did it take you to get over this, or are you still not over it?
It was what it was. Life is not fair at times, but you have to roll with the punches (in my case literally roll with the punches). In the end, I did suffer, who wouldn't? But with time everything heals, as long as you maintain a good positive attitude and don't let any negative experience change who you are. After that incident I joined the police force for almost 4 years. Anytime I see a person in need, I am still there to help, that experience did not change me, it made me stronger.
For "My Sexiest Year," you played a playboy. Do you feel you're as charming as the character in real life?
I can be, but one thing me and my character don't have in common is drugs. I cannot stand them. I don't judge people that do, as long as they don't bring them near me… 🙂
In America, women talk about how someone "isn't a soap hunk." We compare real life men, jokingly to men on soap operas. And the fact that you were one is very cool. When you had to do your job, what went into it? As light as the material is, you had to have been a great actor to do it for years, or they would have gotten rid of you in a day. How did you make the sometimes crazy storylines realistic?
As an actor, I find no difference between soaps, film or primetime TV. I was able to make it real simply because every time I have a chance to perform I do exactly the same thing: express myself…being truthful… and create a likable, real character that people might relate to. And I know that in daytime everything moves fast…you have to be that good.
As a boxer, what do you do so your body can bounce back from injury quickly? What workouts do you recommend for people who don't box but want to get in shape?
To answer your first question: Advil…it really works! In 2010, I got hit by a hard blow on my ribs. It took me a few months to fully recover…so when you fight, you get it, but it's all mental, like in life you get hit with good and bad times and it is just a matter how you get back up and continue on your journey…same thing in boxing…you may lose a match, but that is not going to stop you from fighting again. If you want to get in shape, first thing, again, it's your head…make it a habit, really commit to it…it all starts there.
Please talk about your most recent film and how people can see it!
A SECRET PROMISE, I am very proud of it, my first lead in an American film. I play Ferro Olivetti, but it wasn't written for me…The director Fred Manocherian took a chance, he believed in me, and in my accent…haha. The role was written for an American. I remember reading the script and the scene that really struck me the most was Ferro's father dying. I related to that… I remember when my grandfather died…he was my father figure. Well, Fred made me screen test on that scene and I nailed it. In the cast: Talia Shire, Ione Skye and Ron Silver, I am so blessed to have worked with them. Me and Talia became good friends after the movie. You can see the movie on On Demand, DVD, Amazon or iTunes…
Lastly, what is your favorite authentic Italian restaurant in the USA? I'm sure you know like everyone else that American Italian is not true Italian cuisine because the sign outside said so!
My friends have a restaurant in Playa del Rey. I go often there. It's really authentic. Caffe' Pinguini is the name! I hope they will give me some free lasagna now that I mentioned their place!
POP UPDATE: Justin Bieber, "Friends" For Life, And The Critics Choice Awards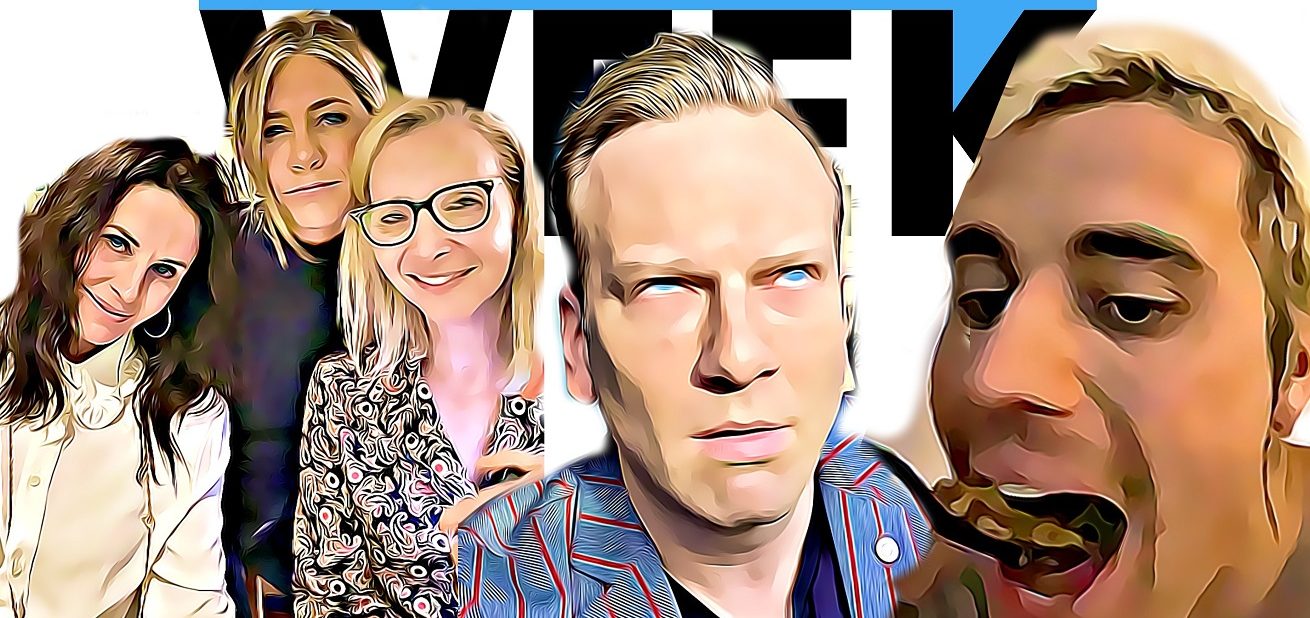 We're going to be doing some quick video updates whenever we can! Here's the latest! Justin Bieber begging for streams, (while you can hear him chew – ew), the ladies of Friends reunited, and mother nature. Take a look!
Courteney Cox's Instagram Caption Is Every Parent With A Teenage Kid
Have you heard? It's 2020 and we're all supposed to music videos on TikTok. Courteney Cox is no exception. The TV star posted an instagram of her and her daughter Coco dancing it out, with the hilarious caption, "Wanna see your child lose their patience? Do a TikTok with them."
Also, how long does it take to actually learn one of these routines? It seems very time consuming.
What I was really hoping for was video of her daughter losing her patience, but what we got was a pretty strong routine!
Former Law And Order Actress Representing Herself In Court? Diane Neal Claims Her Attorneys In Abuse Case Dropped Her, Leaving Her To Fend For Herself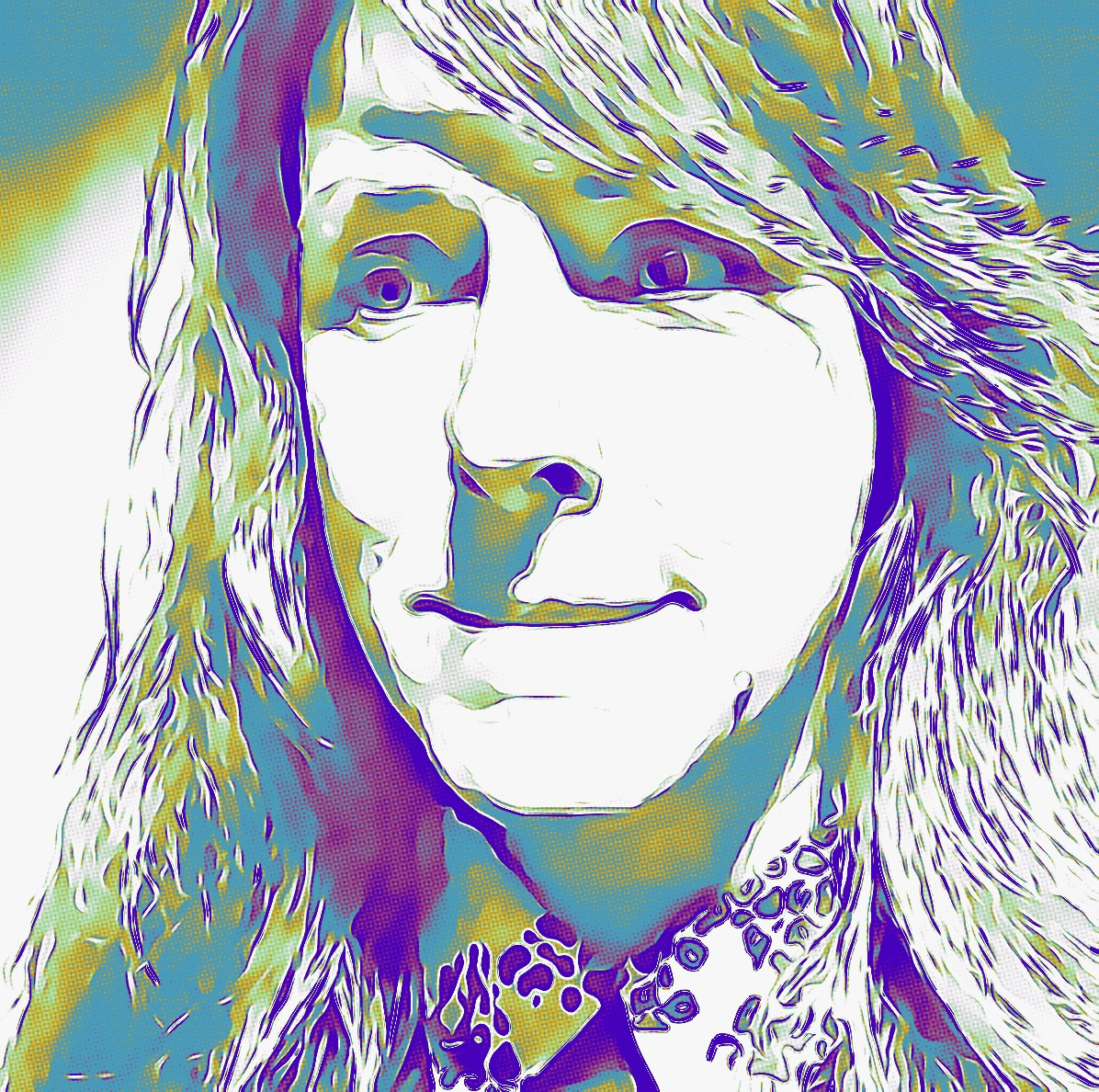 In an emotional, now deleted instagram post, actress Diane Neal claims her attorneys have dropped her – leaving the actress who once played assistant district attorney Casey Nowak to try her hand at being an attorney in real life.
Neal has been embroiled in a vicious legal battle that has spanned more than two years. It began when Neal filed a lawsuit alleging her ex, magician JB Benn, was a "manipulative and maniacal fraudster," who had "defrauded her of millions" and "violently inflicted emotional distress," according to The Daily Beast. She claims Benn subjected her to "a campaign of isolation, terror and (physical and sexual) assault, and destroyed her reputation." She also claims he once cut her dogs throat. In turn, Benn has a lawsuit against Neal, claiming she owes him money for property they shared, and that she frequently threatened him. Part of his case: a damning recording in which the female voice, which he claims is Neal, threatens him and his dog. Listen to that tape HERE. It's intense.
The truth is, the story is so full of battling accusations that it's probably best to read the FULL list chronicled in this Oxygen article.
But today, in an emotional instagram post which she later deleted, (but copies have which have been retained and posted) a dramatic turn. Neal claims her attorneys have dropped her with no warning.
She speaks directly to her camera phone, saying, "So this is my version of hell. And there he is walking right past me right there" she says, referencing a man whose face cannot be seen. "So, I have been put in a situation by my own attorneys who decided to drop me as a client yesterday afternoon with absolutely no warning, wherein I have to represent myself in court. Because this is what happens to victims of abuse. My attorney yesterday accused me of having an inappropriate relation with (unintelligible**), which is not at all even remotely, a thousand times not true. Has done all kinds of things and … saying it was my fault for being abused. So wish me luck. It's terrifying, but I am doing this for every woman who can't do it for themselves. I stand for all of us."
**please note that the words here were difficult to make out. We have our interpretations but don't want to speculate without confirmation.
It's unclear what the nature of the current court hearing is intended to cover today.
View this post on Instagram
Neal played Casey Novak on Law & Order: Special Victims Unit for five seasons,and continued her acting career on NCIS, NCIS: New Orleans, Suits and 30 Rock. Most recently she became involved in politics, running as an independent for the U.S. House of Representatives in New York's 19th congressional district.