POP INTERVIEW: Victor Alfieri, Former Soap Opera Villain, Now On TNT's "Southland"
After roles on Days of Our Lives, Passions, All My Children and The Bold and the Beautiful, former policeman Victor Alfieri played one in Angels & Demons. Now he's reprising his role as Victor Cifuentes on TNT's Southland.
Victor Alfieri spent the late 90's to early 2000's with roles on Days of Our Lives, Passions, All My Children and The Bold and the Beautiful. A former policeman in Italy, he left after years to make it in American show business – years later, he ironically played a police officer in Angels & Demons. He reprised his role as Victor Cifuentes on TNT's Southland on tonight's episode.
What do you bring to the table as a European actor that gives you something special not found in America?
My broken English…joking…well that too, as long as I am able to truly express myself I know I can bring that Italian passion to the table, sometimes it is too much and I have to tone it down, but people seem to like it, and I am glad the American audience is really open for accents so they have accepted me for who I really am…A real Roman… But being Italian has its downside, especially the humor part that sometimes gets me into trouble. 🙂
You are on the TNT show "Southland" again! What happened to bring back your character? How fun was it shooting with that set again?
They brought me back because Victor Cifuentes is still involved in the Sammy/Tammi story line. My character is still in love with Tammi, and he's taking care of her and the baby. She now lives at his place. I always liked the show, the way it is filmed, very close to reality…It's a lot of fun and the cast and crew are great to work with.
In your opinion, what do you have that stands out to casting directors?
Well, considering that I love pasta and pizza too much…I don't have a perfect "washboard abs"…considering that I live in Hollywood where there are millions of great looking actors…then I guess I do a good job with my acting. In the end I'd rather be a Brando kind of guy than be on a diet…
As a kid, you created your own sketch comedy act. Do you still have a funny bone hidden in your soul?
Yup, I love comedy. I have a very dry sense of humor, so at times people don't get it or think, "Is he for real?" When you get to know me then you say, "Oh yes…he's for real."
What kind of comedy do you envision for yourself if you could work on any comedy director's set?
I like any kind of comedy. I like to also challenge myself, so bring it on.
As a model, you encountered a horrible issue when several people scarred your face. I cannot imagine the pain, emotionally and physically, this must have done to you. What lessons did you learn as a result? How long did it take you to get over this, or are you still not over it?
It was what it was. Life is not fair at times, but you have to roll with the punches (in my case literally roll with the punches). In the end, I did suffer, who wouldn't? But with time everything heals, as long as you maintain a good positive attitude and don't let any negative experience change who you are. After that incident I joined the police force for almost 4 years. Anytime I see a person in need, I am still there to help, that experience did not change me, it made me stronger.
For "My Sexiest Year," you played a playboy. Do you feel you're as charming as the character in real life?
I can be, but one thing me and my character don't have in common is drugs. I cannot stand them. I don't judge people that do, as long as they don't bring them near me… 🙂
In America, women talk about how someone "isn't a soap hunk." We compare real life men, jokingly to men on soap operas. And the fact that you were one is very cool. When you had to do your job, what went into it? As light as the material is, you had to have been a great actor to do it for years, or they would have gotten rid of you in a day. How did you make the sometimes crazy storylines realistic?
As an actor, I find no difference between soaps, film or primetime TV. I was able to make it real simply because every time I have a chance to perform I do exactly the same thing: express myself…being truthful… and create a likable, real character that people might relate to. And I know that in daytime everything moves fast…you have to be that good.
As a boxer, what do you do so your body can bounce back from injury quickly? What workouts do you recommend for people who don't box but want to get in shape?
To answer your first question: Advil…it really works! In 2010, I got hit by a hard blow on my ribs. It took me a few months to fully recover…so when you fight, you get it, but it's all mental, like in life you get hit with good and bad times and it is just a matter how you get back up and continue on your journey…same thing in boxing…you may lose a match, but that is not going to stop you from fighting again. If you want to get in shape, first thing, again, it's your head…make it a habit, really commit to it…it all starts there.
Please talk about your most recent film and how people can see it!
A SECRET PROMISE, I am very proud of it, my first lead in an American film. I play Ferro Olivetti, but it wasn't written for me…The director Fred Manocherian took a chance, he believed in me, and in my accent…haha. The role was written for an American. I remember reading the script and the scene that really struck me the most was Ferro's father dying. I related to that… I remember when my grandfather died…he was my father figure. Well, Fred made me screen test on that scene and I nailed it. In the cast: Talia Shire, Ione Skye and Ron Silver, I am so blessed to have worked with them. Me and Talia became good friends after the movie. You can see the movie on On Demand, DVD, Amazon or iTunes…
Lastly, what is your favorite authentic Italian restaurant in the USA? I'm sure you know like everyone else that American Italian is not true Italian cuisine because the sign outside said so!
My friends have a restaurant in Playa del Rey. I go often there. It's really authentic. Caffe' Pinguini is the name! I hope they will give me some free lasagna now that I mentioned their place!
Nick Lachey Rewrites Hit 98 Degrees Song Amid Coronavirus Quarantine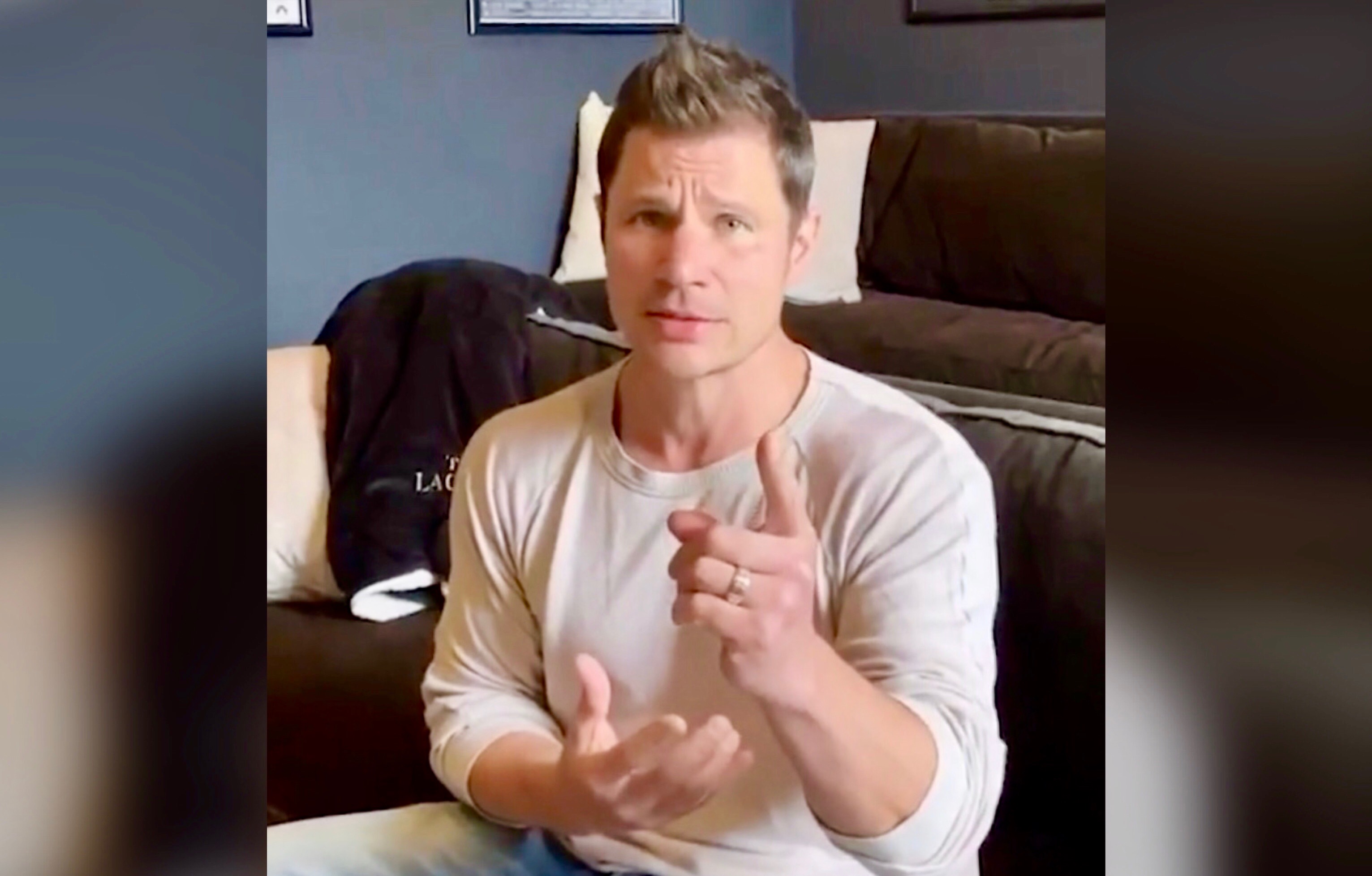 This video will remind you of two things: Nick Lachey is actually a gifted singer. And at age 46 he is still quaran-FINE!
Picture it. The year is 1998 and the boy band craze is at its peak. You turn on the radio. Your ears perk up as you hear the four beautiful men of 98 Degrees sing about the torture of having to let down their side pieces so they can try to be true to the girlfriends that love them. The word "coronavirus" has never even been uttered. It was a simpler time.
Fast forward to 2020 when it seems like you can't turn on the tv without some sort of news break interrupting your scheduled programming to warn you about the latest dangers of the viral pandemic. With the spread of the virus ever growing, celebrities have been taking to social media to urge fans to isolate themselves so we can all stay safe and healthy. Nick Lachey, 98 Degrees heartthrob and host of the new dating show Love Is Blind, is the latest Hollywood star to jump on this bandwagon.
Lachey took to Instagram to debut his updated rendition of "The Hardest Thing," the boy band's certified gold single. "Yeah, it's the hardest thing we've ever had to do. To stay stuck in our house, just watching all this bad news. It's the hardest thing we've ever had to try. To stay six feet apart when we go outside," the blue eyed beaut sings. "Nothing to do, no sports on TV. Washed my hands so much that they started to bleed. Damn this quarantine. It's the hardest thing we've ever had to do. But in the end it's worth it. Together we will get through" he continues. The video ends with Lachey reminding fans to stay safe before being jumped on by his enthusiastically adorable son.
Click below to see the full video!
View this post on Instagram
Like what you read? Follow me on Instagram
Danny DeVito Passionately Urges New Yorkers To Stay Home…And Twitter Agrees!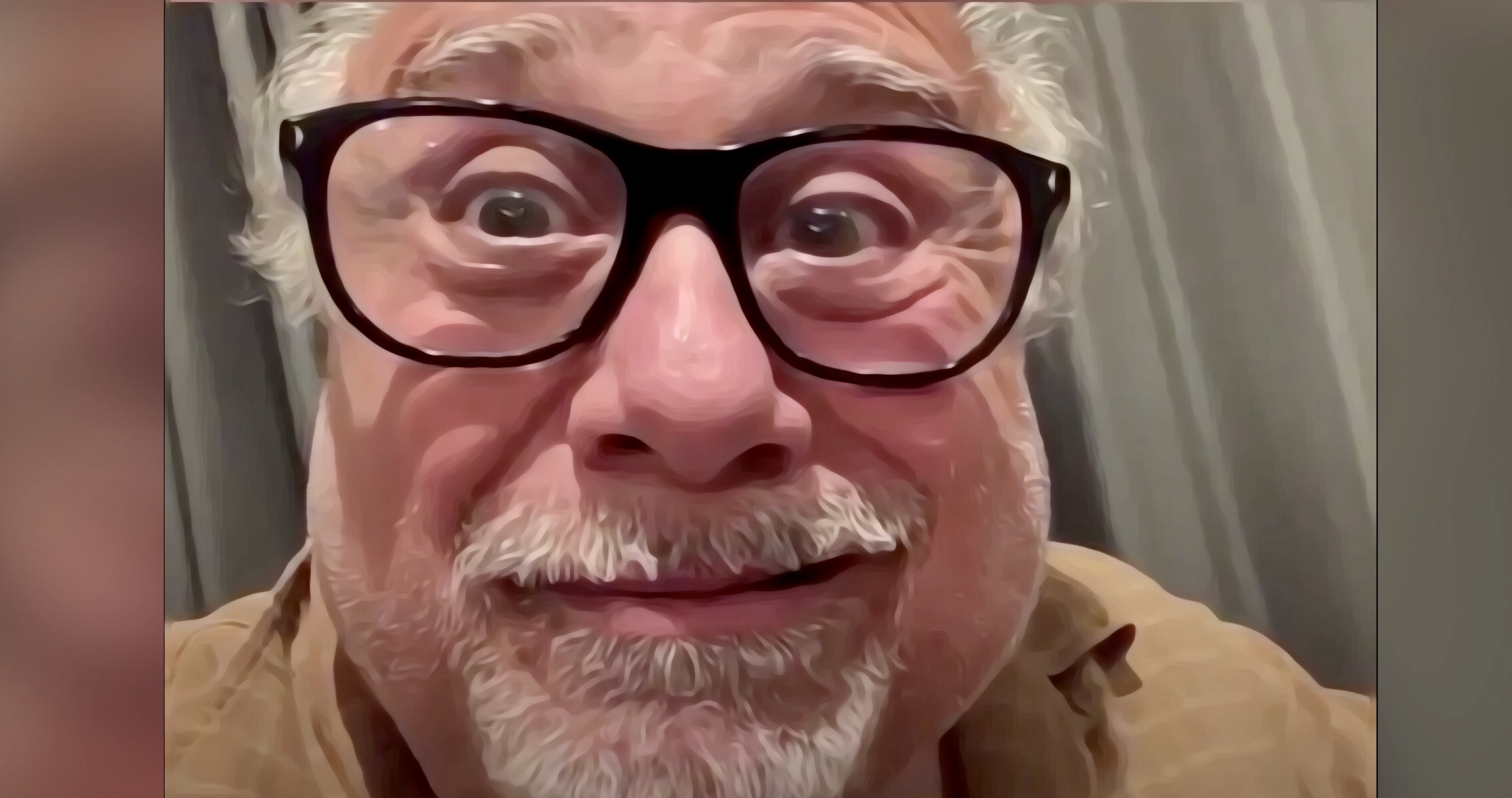 For the love of Danny DeVito, stay home!
The world is in a dark place right now and I am not sure how much more bad news we can handle. That's why when I saw Danny DeVito's name trending on Twitter I froze. Our great nation could very well crumble if anything bad was to happen to such an icon right now. With extreme trepidation I clicked on the social media link and was relieved to see that good ol' Danny boy is just strumming up hype because he is passionately urging New Yorkers to stay home.
Amid the coronavirus outbreak, Governor Andrew Cuomo has been driving New Yorkers to stay home and has taken every precaution short of shutting the state down completely to help prevent the virus from spreading. Because New Yorkers can be hard headed, it doesn't hurt to have some famous friends reiterate your message. Big names like Lala Anthony, Robert De Niro and Ben Stiller have all made appearances on Cuomo's social media pleading with New Yorker's to heed the governors warning. Only one celebrity was able to make it to Twitter's trending page however and that was none other than Danny DeVito. DeVito's message is simple…stay home! In the two minute video, DeVito reminds fans that it's not just up to the elderly to isolate themselves. "Young people can get it and they can transmit it to old people and the next thing you know – I'm out of there" says the actor. We must save him!
Twitter went into a frenzy with many users agreeing that we need to stay home for Danny. One user wrote "When Danny speaks, I listen." Another passionately wrote "If you idiots kill Danny DeVito I SWEAR TO GOD." One promoted DeVito from the icon status I previously awarded him and said "WE GOTTA PROTECT WORLD TREASURE DANNY DeVITO." 
Take a look at the video below and for the love of the newly minted national treasure, stay home!
Danny DeVito wants you to stay home and save lives.#NewYorkStateStrongerTogether @DannyDeVito pic.twitter.com/7V8yXbqHwB

— Andrew Cuomo (@NYGovCuomo) March 22, 2020
Like what you read? Follow me on Instagram
Amy Adams Has Finally Joined Instagram And She Is Melting Our Hearts!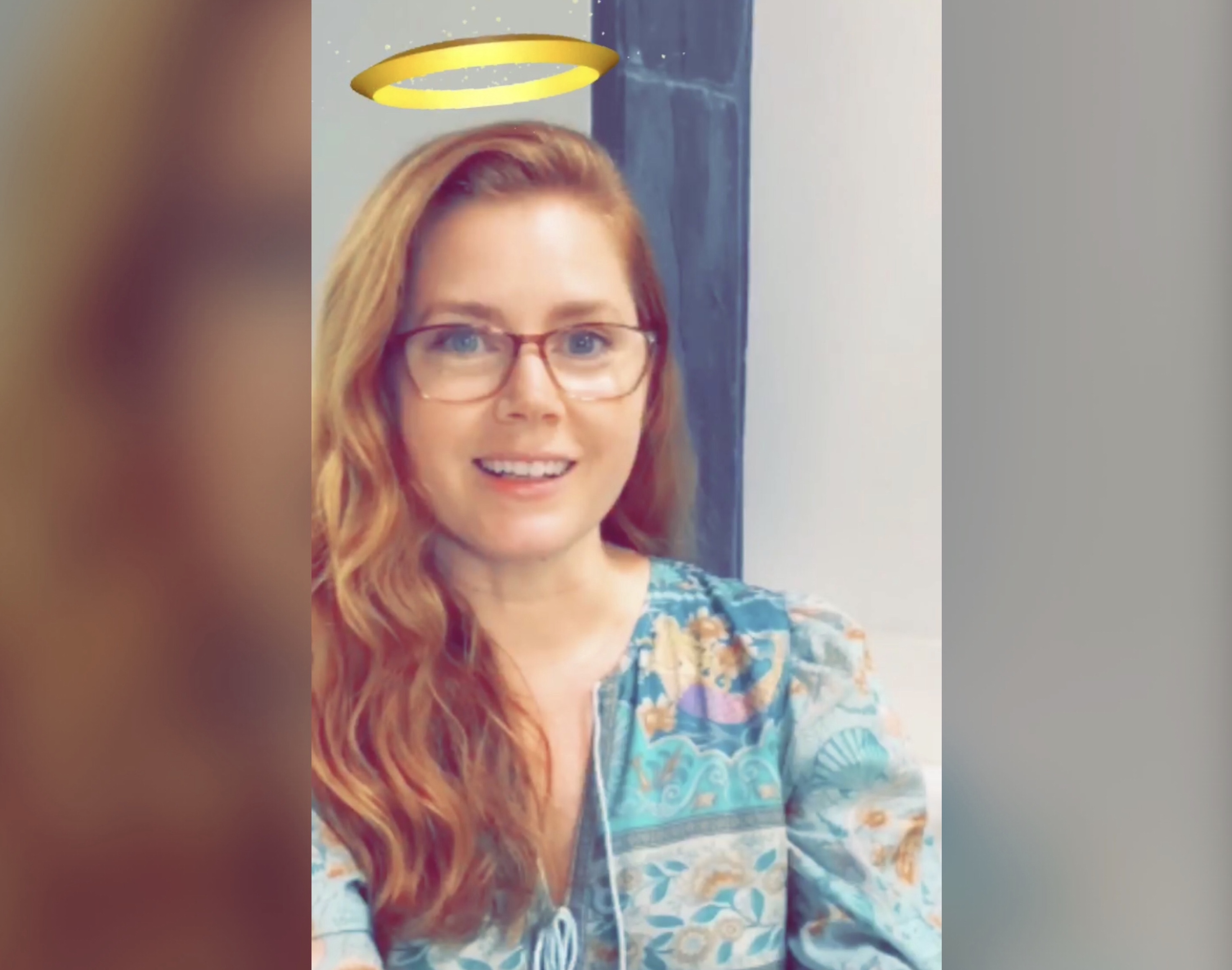 The world has endured raging brushfires, rising floodwaters and a viral pandemic…and that's just in these three short months of 2020. From every devastation, however, a hero emerges…and today that hero is Amy Adams.
Amy Adams has finally joined Instagram and not just to post selfies or pictures of her dog…although a cute dog pic can definitely brighten anyone's day! Instead, Amy has joined Instagram to partner with her friend, Jennifer Garner, on Save With Stories, a place to watch celebrities read children's stories. The goal from these posts is to attract donations to raise funds for Save The Children and Share Our Strength's No Kid Hungry. Amy outlines how the donations will  "make sure that families know how to find meals when schools are closed, support mobile meal trucks, food banks and other community feeding programs, provide educational toys, books and worksheets, and support out-of-school-time programs to help kids make up for lost time in the classroom." These efforts are especially needed right now as school closures can affect nearly thirty-million children.
In the nearly 8-minute video, Amy reads The Dinosaur Princess, a story written by her daughter Aviana Olea Le Gallo. Amy also flashes pages from the story which are artfully illustrated by her husband, David Le Gallo. I hope melting of the heart is not a symptom of the coronavirus because mine is officially a puddle!
I am all for being social media positive while being socially distant! Check out Amy's first Instagram post below!
Like what you read? Follow me on Instagram!