Girls Gone Wild's Joe Francis Defended Himself In Court Case… And Won!
They often say anyone who attempts to defend himself in a court of law has a fool for a client. This rule can not be applied to Girls Gone Wild's Joe Francis. The franchise goes like this: guys with video cameras go to spring break and convince drunk girls to take their clothes off on camera. Then he compiles it into a DVD, sells it, and makes millions.
Not surprisingly, lots of girls wake up a lot less drunk and a lot more embarassed. The whole lawsuit involved four plaintiffs that alleged that their exploitation in the videos resulted in depression, drug abuse, suicide attempts, strained relationships and overall misery.
Refusing to offer up a multi million dollar settlement, Francis represented himself in the eight day trial. And, as you can see from the headline, he WON.
He's since released a statement:
 "I am relieved that I have finally been vindicated from these slanderous, disgusting, and now proven false allegations in a federal court by a jury of eight respectful, conservative women. My legal team did an outstanding job and Girls Gone Wild will continue to take strident measures to avoid facing these false allegations ever again. On behalf of myself and my corporations I would like to thank the jurors and the people of Panama City for their continued support."
There's little denying that Francis is a pretty narsty – and his chosen profession isn't exactly noble.  And while I understand that sometimes people do stupid things under the influence of alcohol…  blaming someone else for your own choices (lifting up your top or more) is ridiculous. Suing someone else when your decisions have consequences is dangerous ground. We live in a new age where pictures and video last forever online. (I'd be lying if I didn't admit that I'm sure as hell glad it wasn't that way when I was growing up.) So all of us have to think that much harder about the choices we make.
VIDEO: Why Paris Hilton Is A Chameleon.
Paris Hilton sat down with me and Makho Ndlovu at the People Now studios to talk about her new fragrance "Electrify," the first song she plays when she's DJ'ing, and what character's she likes the play… in real life!
What an amazing time it is visiting and guest co-hosting People Now. The people on camera and behind the scenes couldn't be more kind and welcoming! And Paris herself was absolutely charming and sweet.
Watch How This Hasselhoff Deepfake Takes Years Off The Actor!
Visual effects artist Chris Ume takes countless images of David Hasselhoff from his past Baywatch days, then creates a younger avator, blending the new, artificial Hof onto the real life Hoff.
The process of this crazy magic? It's called a Deepfake = combining and superimposing existing images and videos onto a source image or video. The process is incredible, and yet still relatively in its infancy. If things keep progressing this genre as we can only expect they will, it's not a stretch to imagine that we could someday see an actor actress play a younger version of themselves so convincingly we won't see how they did it.
To follow more of his work, subscribe to Chris' youtube channel.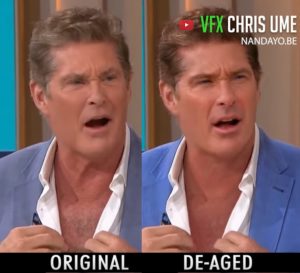 Chatting With Charo: The "Hair" Edition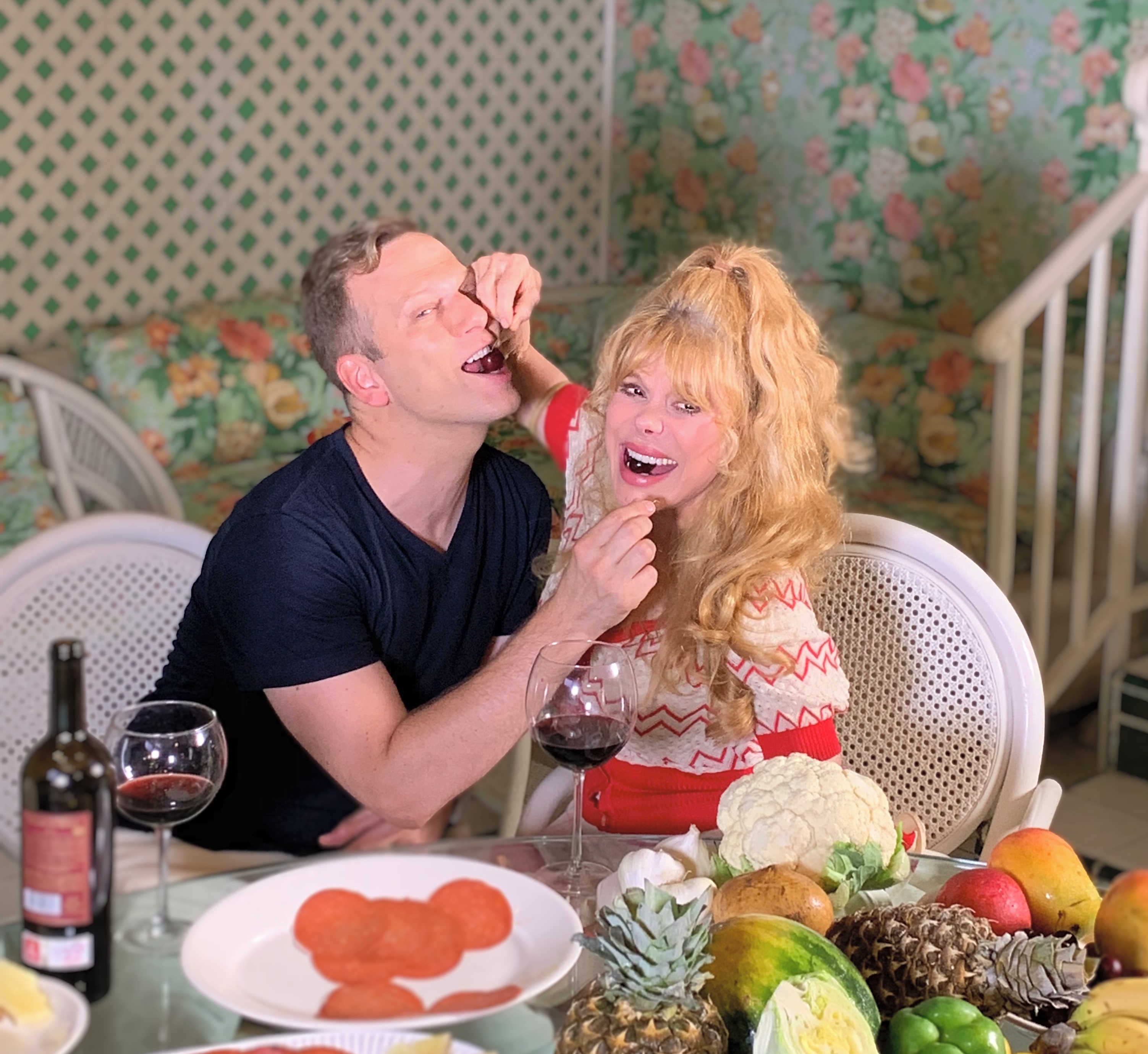 Brace yourself! There is a lot you don't know about Charo's hair! Listen, learn – and laugh your ass off – all along the way!
I got to visit Charo at her home just a week ago (I've known her wonderful family for many years) and we started out chatting about food (which explains all the tapas on the table!) But not so shockingly, we got sidetracked! This conversation about her hair had me laughing until I was crying!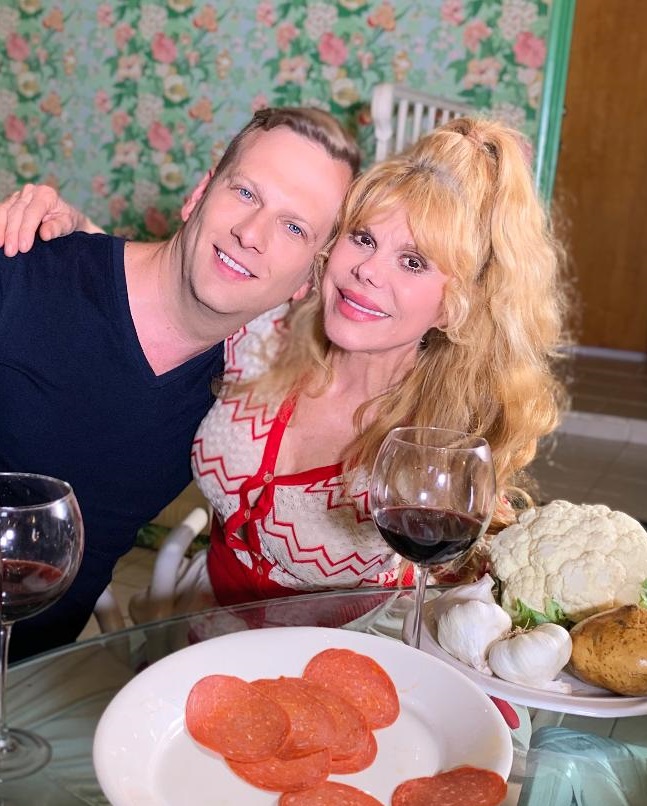 Catch more chatting with charo! Follow her on Twitter!
Follow her on Instagram!
And Hey, why not follow me too! On twitter and instagram!