Here at POPgoesTheWeek, @BrianBalthazar and @MikePOPNews are committed to bringing you the best of the least important news in the world: Entertainment, Pop Culture, Viral Videos, and occasional rantings. We welcome your feedback. Follow us on Twitter. If you'd like to follow us in physical form, I myself often visit the McDonalds on 46th and 6th in the morning around 8:45. I'm usually just getting a drink.
Who Is This Brian Balthazar Guy, Anyway?
Did you see Brian on TV today? Wondering who he is? Here's much more than you wanted to know. They leave the part out that he loves a well mixed Dark And Stormy, but let's keep things professional…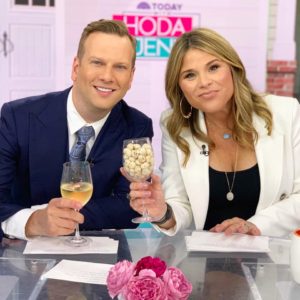 You may have seen Brian Balthazar on television this morning, heard him on the radio, or read about some recent developments in the world of media and pop culture. But who the hell is this guy? Brian Balthazar leads a double – triple – okay, maybe quadruple life. Part journalist, actor and comic, he appears on many TV shows as a guest, but is also a developer and creator of several television shows behind the scenes. This when he's not renovating homes and making snacks for his websites, POPgoesTheWeek.com and Snackist.com.
After launching the fourth hour of the Today Show with Kathie Lee Gifford and Hoda Kotb, he turned his attention to cable television, overseeing the direction and development of several shows on HGTV, including Flip or Flop, Love It Or List It, Christina On The Coast, House Hunters, Hit Properties with Nathan Morris, Flea Market Flip and dozens more.
As a comic he served as the opening act for Russell Brand In New York City and the MTV series Man and Wife featuring hype man Fatman Scoop.  He has performed at The Comic Strip, Caroline's On Broadway, Gotham Comedy Club and more.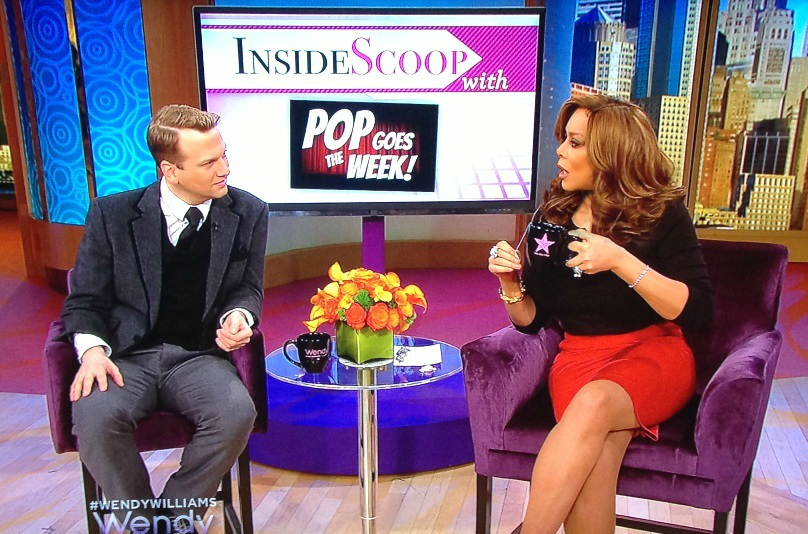 In addition to being a frequent guest on "The Wendy Williams Show," (he co-hosted several times during Williams' three week break) and appearing on the "Today" show, where he guest co-hosted with Jenna Hager-Bush,  Brian has frequently been seen co-hosting the syndicated TV gossip show Page Six TV.
Additionally, he was the sideline reporter for HGTV's Rose Parade Coverage, hosted the HGTV Special I Bought A Famous House, and has appeared on CBS's The Talk, HLN's Showbiz Tonight, MSNBC's Caught On Camera, The Joy Behar Show, and more.
An appearance on the fourth hour of the TODAY show with Kathie Lee and Hoda.
He has also been an emcee for many notable events and sponsors, including work as a brand ambassador for Bombay Company, the co-host of the Miss Tennessee and Miss Mississippi USA pageants, and a red carpet host at the Daytime Emmy Awards.
You may also have seen Brian in some viral videos, most notably a recent parody of Bird Box, and a satirical look at House Hunters' Writers' Room.
HGTV – House Hunters Writer's Room from Buffalo Picture House on Vimeo.
Appearing in a series of videos for Bombay Company.
Brian has provided analysis, interviews and helped co-host the Tony Awards backstage show. He also followed all the backstage madness at the launch of Fashion Week in New York City while co-hosting the Red Dress Event. He has been a roving reporter for the Dr. Oz show. Earlier in his career he was a features reporter and contributor on NBC, MSNBC, United Airlines In-Flight Entertainment and more.
For A&E network, Brian appeared in an episode of Biography about Jim Carrey. He also provided play by play of some of film's greatest car chases for a documentary about, well, car chases. (Ask his family and they will tell you: NO one would have expected to see him in a show about cars. We'll leave it at that.)
Before 'finding himself' professionally, Brian was a singer on a ship, a publicist for a trance medium, an insurance customer service rep, waiter, bartender, activities director, substitute teacher, website programmer, pianist at a camp for spoiled children, and college mascot. None of them worked out. Let's hope this does.
To contact Brian, email BrianBalthazar@aol.com.
To check out his video clips from NBC, HLN, and MSNBC, click HERE…
And – become his friend on facebook! www.facebook.com/brianbalthazar
For a more extensive listing of his TV appearances visit his IMDB page.
And he's apparently getting better about Twitter. So he says. He's @BrianBalthazar.
Thanks for reading POP GOES THE WEEK!
For his TV Appearances, Click on the TV APPEARANCES page.
POPgoesTheWeek Talks Mia Farrow and Frank Sinatra on WPIX11 Morning News
Thanks to the WPIX11 news team for inviting me to talk about the CRAZY story of Mia Farrow's son Ronan. Was he actually the son of Frank Sinatra… NOT Woody Allen?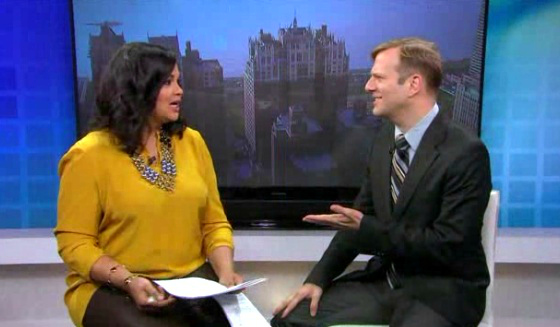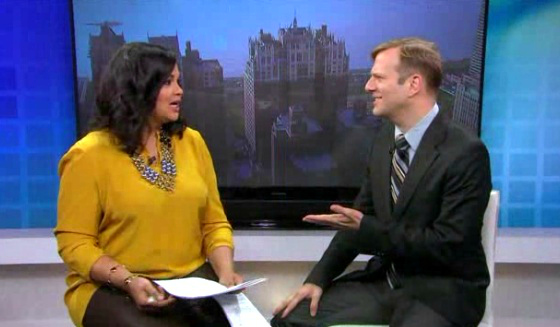 Thanks to the WPIX11 news team for inviting me to talk about the CRAZY story of Mia Farrow's son Ronan. Was he actually the son of Frank Sinatra… NOT Woody Allen?
For more videos, follow @BrianBalthazar on twitter!
VIDEO: POP On Kathie Lee and Hoda! Two Drinks, Four Stories, One Bad Gilbert Gottfried Impersonation.
All that and more in four deliciously crazy minutes.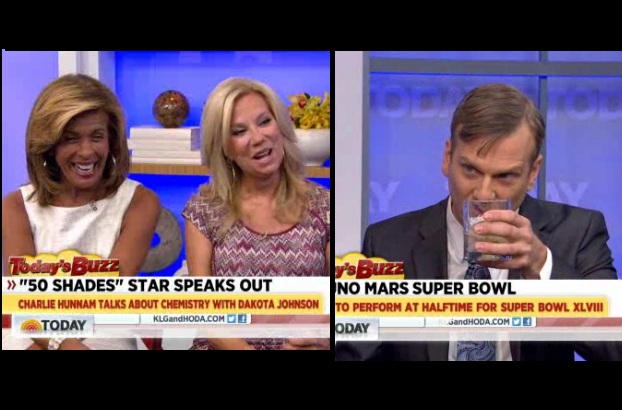 It is always an absolute blast to go visit with Kathie Lee and Hoda. For today's Buzz segment, I had two drinks, shared four stories, and made multiple bad jokes. All in about four minutes!
Thanks so much KLG and Hoda!!!
For more entertainment updates, follow @BrianBalthazar on twitter!
Visit NBCNews.com for breaking news, world news, and news about the economy