Nicholas Cage Almost Did DUMB AND DUMBER, Fifth BATMAN Flick
Can you see Nicholas Cage in DUMB AND DUMBER? What about as a villain in a Joel Schumacher Batman film? Hell, can you even imagine another Schumacher Batman film?! Well all of that could have happened.
Can you see Nicolas Cage in DUMB AND DUMBER?  What about as a villain in a Joel Schumacher Batman film?  Hell, can you even imagine another Schumacher Batman film?!  Well all of that could have happened.
Nicolas Cage has been out and about promoting his new movie, GHOST RIDER: SPIRIT OF VENGEANCE, and during a stop with Moviefone, he started discussing some roles that he passed on, including Jeff Daniels' Harry in DUMB AND DUMBER. Cage said of Jim Carrey:
"You know, we don't really speak so much anymore. We used to be very close. Not that there's anything wrong. We just fell out of conversation — who knows why? [Earlier in our careers] we talked at length about trying to do a movie together. In fact, he wanted me to be in 'Dumb and Dumber' with him. And then I wanted to do a much smaller movie instead called 'Leaving Las Vegas.'"
And then, there was an interview with MTV, where Cage mentioned that Joel Schumacher wanted him to play the Scarecrow in a Batman film after the dreaded BATMAN AND ROBIN:
"[Schumacher] came to visit me when I was on the set of CON AIR…I was in my camper and he said he was going to do another installment of 'Batman' and that he would like me to play The Scarecrow. Which would have been a lot of fun I must admit especially with Joel because he and I share a similar sense of humor. It was literally and hour lunch. That was as far as it went."
Oh dear lord…another Schumacher BATMAN film…*gag*.
Although, it would have been pretty interesting to see Cage as Harry…
This Judi Dench Interview Clip Has Me in Stitches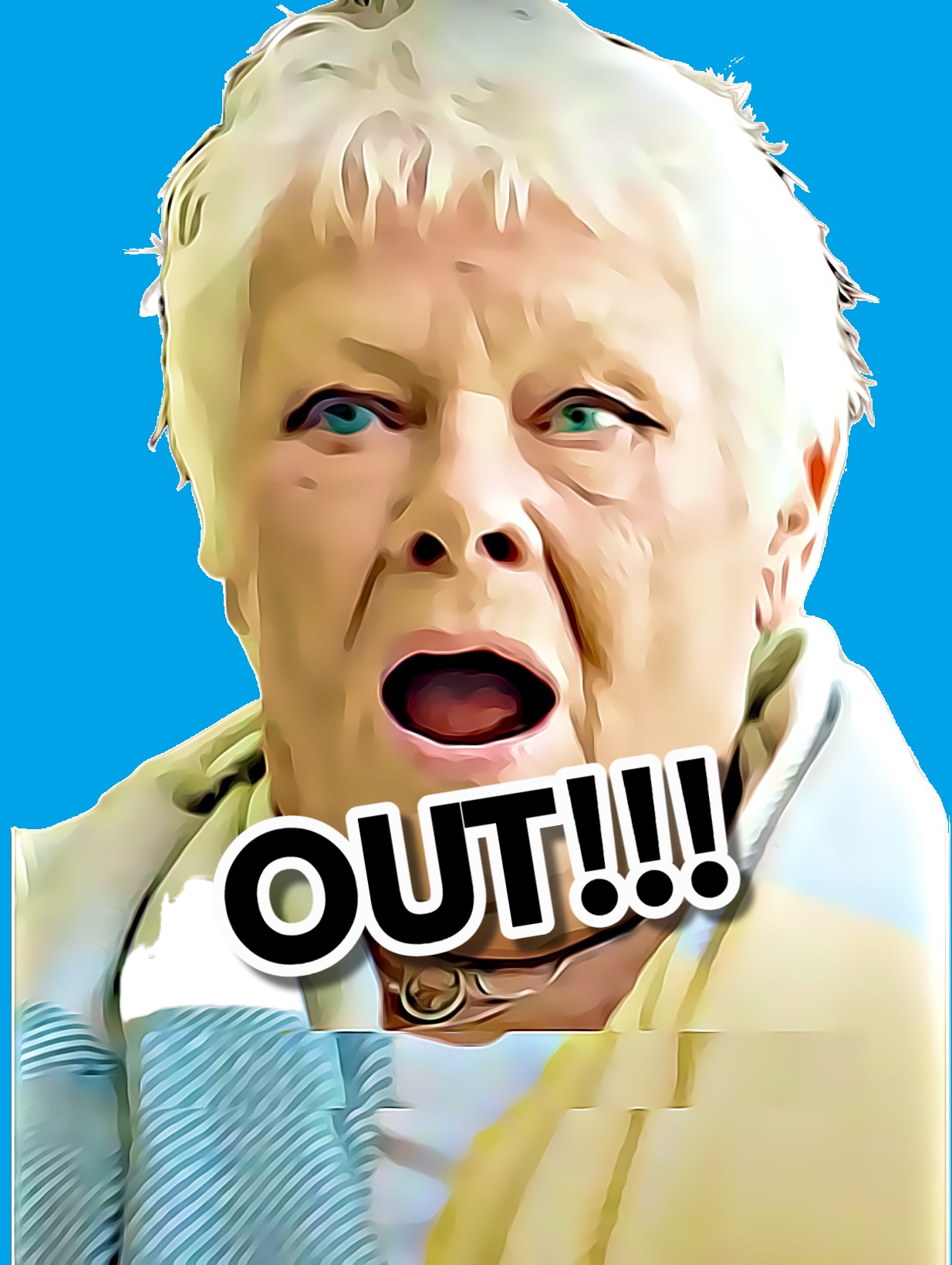 Worldwide treasure Judi Dench is the epitome of humor and charm in a clip that first went viral in November but has gained more traction on tiktok in recent days.
In a BBC interview she tells journalist Louis Theroux that she had 17 cats during the war. His follow up question causes a hilarious response and back and forth that will have you watching the clip on repeat for the laughs.
Amber Riley Performs Beautiful Tribute To Naya Rivera On 'Jimmy Kimmel Live!'
RIP.
Whenever Amber Riley and Naya Rivera combined their insurmountable talents on the hit show Glee there was an almost tangible magic that left fans in awe of the powerhouse duo. Playing Mercedes Jones and Santana Lopez respectively, the two characters may not have always seen eye to eye but when they joined you knew you were in for a memorable performance. It is sad to think that we will never get another "River Deep, Mountain High" or "The Boy Is Mine" moment after Rivera's passing last month but there is something special in knowing Riley will carry the torch for her fallen costar forever.
On Thursday night introduced by guest-host Lil Rel, Riley virtually appeared on Jimmy Kimmel Live!  to perform a new song from her EP entitled "A Moment" which was dedicated to Rivera. "Not too long ago we both lost a really amazing friend in a tragic accident and we both will miss her forever," said Lil Rel. The performance is displayed in black and white and features Riley singing in front of a montage of photos of her former co-star. It is truly stunning.
Check out the tribute below.
Like what you read? Follow me on Instagram
You Will Have Hearts In Your Eyes When You See Cardi B's New Hair Do
Wait till you see her WAP (Wonderfully Artistic Pigtails)
Cardi B has never shied away from a bold look and her latest hair do is proof of that.
The 27-year-old "WAP" singer…song of the year IMO…took to Instagram Tuesday night to show off her pink, heart-shaped pigtails and people are loving the look. In the short video Cardi asks fans if they would "go to the club with your hair like this" and I think we can all agree that this look would definitely turn heads at the clurb.
https://www.instagram.com/p/CEVgLpyAHCp/?utm_source=ig_embed&utm_campaign=embed_video_watch_again
The artistic hair do was crafted by Cardi's long time longtime stylist Tokyo Stylez and took at least three hours to complete. Fans commented about how beautiful the unique hairstyle is but questioned how the rapper was going to sleep that night. Let's hope those pigtails can be twisted off and be thrown on the nightstand.
Like what you read? Follow me on Instagram