If you have ever approached the seating arrangements for a family dinner with careful, deliberate thought and distress, you might appreciate the daunting task facing the person who seated the cast of "Don't Worry Darling" at its Venice Film Festival premiere: start on the left with director and actress Olivia Wilde, but don't put Harry Styles next to her, as they're reportedly dating, (photographed PDA's don't discourage the rumors) although as a recent report stated, they may have recently separated, so either way, slide Harry two seats down to minimize that situation, whatever that situation is. Also, star Florence Pugh is reportedly in a feud with Wilde over the aforementioned relationship, so do you seat them next to each other to show solidarity and debunk the rumors? Or seat them apart because one of them insists upon it? I'm exhausted already. Thank goodness for co-stars Chris Pine, Gemma Chan and Nick Kroll who can round out the seating and, hopefully, deflect some eyeballs. Did I mention that across from the seats are a barrage of entertainment reporters and photographers hungry for a flashy headline, reading into each actor's expression like tarot cards? Even with the best intentions, the antics, expressions, interviews and arrivals from the cast of Don't Worry Darling have been the most memed, mentioned and in some cases, mocked stories surrounding a film in recent history.
If Top Gun: Maverick marked moviegoers' triumphant return to theaters post pandemic, Don't Worry Darling may very well be the return of the movie that everyone is talking about as much for the alleged drama behind the scenes as it is for the film itself. As the film approaches it's U.S. premiere on September 23rd, the question remains – will the non-stop buzz and gossip surround the film help? Or will people be burned out before the projector flickers to a start? Can all the buzz, the good, bad and bizarre make this project a smash? Or will it crash? Below, we break down the players, the PR and decide whether they smash or crash.
Perhaps ironically, Hollywood itself loves to tell stories about the behind the scenes drama of moviemaking. From "Feud: Bette and Joan," which centered around stars Bette Davis and Joan Crawford filming "What Every Happened To Baby Jane" to "My Week with Marilyn" which chronicled Marilyn Monroe's life as she shot "The Prince And The Showgirl." Take a step back even further, storytellers and Hollywood gossip mongers seem to like rivalry and drama between two women. In this case, Wilde and Pugh are the center of the story… headliners among what is a real life cast of dazzling characters that make the drama of promoting Don't Worry Darling a truly compelling feeding frenzy.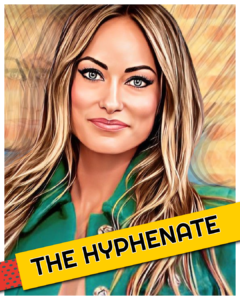 The Hyphenate – Olivia Wilde is a headliner. From what she's saying, to what she's doing, to what she's wearing, Wilde has the buzz and the look that entertainment outlets love. Her hyphenate status is owed to a successful acting, executive producing, writing and directing career. Her feature film directing debut Booksmart garnered critical praise and a nomination in the category of breakthrough director from the Gotham Awards. And, importantly, let's note, if you believe the buzz around Don't Worry Darling is all a publicity stunt, keep in mind, Wilde started this project simply wanting to make a great film, its earliest publicity blitz presented itself to her in the most shocking and unusual way: in the form of divorce paperwork presented to her as she stood on stage, presenting the trailer for this film at Cinemacon. While reports of behind the scenes drama on the film had stayed largely at bay at the time, this unexpected moment in late April, as Wilde stood calmly with an envelope we would later learn was from her ex Jason Sudeikis, virtually ensured that this movie and its director were going to be making news for the foreseeable future. (Sudeikis has said he was unaware of any plans his legal representative had to present the papers before an audience.)
That said, we did know there were some issues. As the release and the summer festival circuit grew closer, more reports would surface including one about the nature in which Shia Lebeouf, who had been cast as the male lead in the movie, departed the film before shooting began. Wilde has suggested that she fired him, referencing a 'no assholes' policy in an interview, In August, she told Variety that Shia had "a combative energy," and that firing him was a move "protect" the film's star Florence Pugh. 
Lebeouf countered by revealing emails and texts that indicate he left because he didn't have sufficient time to rehearse with his castmates. He doubled down with a video that Wilde had sent him trying to salvage the situation and retain him for the role, going so far as to reference Pugh as "Miss Flo" getting a 'wake-up call,' in reference to implied behavior from the actress that is not directly referenced.
here is the video of olivia telling shia she wants to work it out and that if "miss flo" could "commit" more than it could happen.

please ignore that hashtag on the video I didn't put it there. pic.twitter.com/vAQPBqPRYE

— sophia (@hellopugh) August 26, 2022
Most film directors can probably relate to Wilde's position. Trying to salvage a film's schedule and negotiate your way through cast conflicts is like a hostage negotiation: You're going to say different things to different sides that you hope will stay private and get you to the end game. Facing the loss of Lebeouf could cause the collapse the entire film if recasting delays impact the availability of the rest of the cast. Investors, producers and a gaggle of others are watching to see how this will impact finances. This is also the reason many film execs would recommend not sending your pleas in writing or a video that can be shared.  Ultimately, the bottom line is Lebeouf was out, and a new actor was coming in… and then things got even more complicated.
SMASH OR CRASH?: If the goal of publicity, both good and bad, is to get people to remember the name of the project and learn more, that has certainly been accomplished. Few entertainment publications have ignored the unusual wave of stories about this film. The question remains, will on-set romances, differences of opinion and casting struggles get people to go watch the movie?  And if the buzz about the movie is reduced to memes and jokes – can the film get the last laugh? While Venice attendees gave the screening a rousing standing ovation, early reviews have been mixed. Gossip aside, moviemaking is a bottom-line business, and Wilde has the most at stake. If the film is a box office smash, Wilde emerges victorious, and all the rumors and gossip will hold less weight, to be replaced with whatever is Hollywood's next obsession du-jour. If it crashes and burns, it may be remembered for a press run that was much ado about nothing. Verdict: TBA
If the film is a box office success, Wilde emerges victorious, and the rumors and gossip will hold less weight, to be replaced with whatever is Hollywood's next obsession du-jour.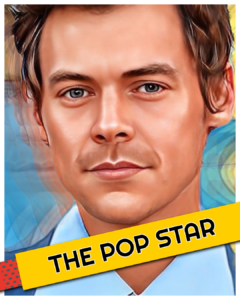 The Pop Star – Enter pop uberstar Harry Styles, who was brought in to play the role of Jack Chambers, the part previously played by LeBeouf. Style is among a handful of artists who have a far reaching arsenal of 'stans.' More than a typical fan, "stans" are often defined as overzealous and overenthusiastic fans of a celebrity to an extent that they can virtually do no wrong. The word is even more commonly used as a verb: "I stan Harry Styles." Even with little acting experience to his name, casting Styles comes with built in devotees and publicity. From what he wears, to who he dates, to his spectacular concert performances, if Harry Styles does something, anything – people talk about it, and they usually tend to love it.
But even the invincible Styles would not escape the memes from the Venice film festival. In an interview, Styles remarks about the film "My favorite thing about the movie is, like, it feels like a movie," a co-star Chris Pine is seated next to him, staring blankly into nothingness. The internet was quick to apply Pine's trance-like state to Style's unintentionally amusing soundbyte, implying that Style's commentary was lacking in depth. (Pine could have been daydreaming about what he wanted for lunch for all we know, but this is how the internet works.) You'll note that the full soundbyte, when played in full shows a greater context, with Styles remarking that the film feels like one you would see in a theater, rather than at home, but the meme-makers and press alike had already decided they only wanted the first half of the sentence. That was enough. That was funny. And a meme was born.
you can almost see the screams catching in his throat pic.twitter.com/AXtiPAd4zx

— anna (@romansgerri) September 5, 2022
If Harry Styles does something, anything – people talk about it – and they usually tend to love it.
Then, spit-gate happened.
Later on during the festival, as Styles went to sit down next to actor Chris Pine, cameras were rolling as Styles leans over Pine slightly, pauses, and sits – all the while Pine makes a somewhat perplexed expression. The internet got all CSI on the moment – playing and replaying – pushing in – and quickly speculated that Styles had spit onto Pines' lap. His reaction even sort of backed it up, but there was no visual "spit." (At least not to me.) It's a stretch to imagine this is actually true, let's be honest. Maybe accidentally? It went viral nonetheless.  See for yourself:
there you go… 😎 #SpitGate pic.twitter.com/6JU3RaZPrK

— Juliana Claudino (@juksss) September 6, 2022
After "spit-gate" became a meme, with folks commenting, even editing in other objects and even animals into the scene, Pines' rep released a hostile response denying any tension between the two. Honestly the publicist could have had a sense of humor about it, but instead treated it like they were denying Pines was a soviet spy. Lighten up, people. This is so preposterous you can make a joke about it. Styles did just that, in fantastic form, at his most recent concert:
HARRY STYLES ADDRESSED SPITGATE #harrystyles #dontworrydarling #chrispine @harrystyles #msg pic.twitter.com/xCvtqOIAaE

— jeremy sisto stan account (@cactusgirli) September 8, 2022
Unusual interview bytes and mystery spit notwithstanding, the biggest buzz about Harry Styles as far the film is concerned is his romance with Olivia Wilde. More on that in a second.
SMASH OR CRASH?: Styles, came out of the Venice buzz smelling like a rose, most fans, or stans, would agree. People will see the film for him alone, and like it for him alone. His style on the Venice red carpet gave just the right amount of good buzz, his affable, diplomatic presence did no harm. His meme moments were silly, lighthearted, and ultimately good natured fun that won't hurt the film. Verdict: Smash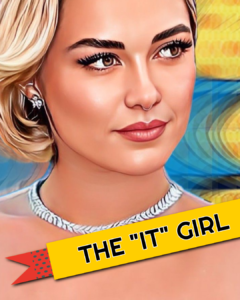 The It Girl – Florence Pugh was already a rising star before her role in the chilling 2019 film Midsommar, but now she is one of Hollywood's most talked about "it" girls – generating buzz, nabbing great roles, and in the case of Don't Worry Darling, adding a lot of mystery and speculation to rumors of drama behind the scenes. In August, stories were already surfacing that Pugh did not approve of the relationship between Wilde and Styles, but no direct sourcing was ever made, only reference to on set displays of affection and an imbalance of attention to the budding relationship, rather than the work to be done. No one has gone on record with these allegations.
There were also reports that Pugh was upset about a wide pay disparity between Styles and herself. Pugh never stated anything publicly and no one has gone on record to confirm those stories. Wilde has publicly denied any claims of pay discrepancy.
There is also speculation about Lebeouf's alleged onset behavior and Pugh's comfort level with him. Wilde noted in a Variety article that she believes "creating a safe, trusting environment is the best way to get people to do their best work. Ultimately, my responsibility is to the production and to the cast to protect them." If Pugh didn't feel protected, she has not said so publicly, but she may understandably have had a reaction to the leaked video of Wilde referring to a wake up call for "Miss Flo." Ultimately, Lebeouf was out and Styles went in.
One thing that did play out publicly: Pugh apparently didn't appreciate Wilde's repeated focus on a scene in which Pugh's character received oral sex.  In interviews about the film, Wilde often referenced the scene to discuss female empowerment. Pugh herself was less interested in discussing it, telling  Harper's Bazaar "When it's reduced to your sex scenes, or to watch the most famous man in the world (Styles) go down on someone, it's not why we do it. It's not why I'm in this industry… That's just not what I'm going to be discussing because [this movie is] bigger and better than that. And the people who made it are bigger and better than that."
But more intriguing than what Pugh has said about the film is what she hasn't. When a movie set is abuzz with rumors of tension, the tabloid media love to talk about what a leading actress says about it – but they love to speculate about what she isn't saying even more.
Pugh's inability to attend the film's Venice news conference was explained by the fact that she is shooting the film Dune, and was flying in during the event. Whether her schedule could have been adjusted or if her absence was intentional could be debated. But make no mistake, Pugh did show up for the red carpet – dressed in chic ensembles, playing to cameras and encapsulating every bit the role of movie star, delivering on the kind of lauded publicity movie executives and magazines live for. She even charmed reporters by bringing her grandmother to one red carpet. Did she sit next to Wilde at any of the events? No. Did she make eye contact with Wilde? Not much, if you ask some reporters. Is it her job to make extra effort to gaze into the eyes of her director? Nope.
It's already been reported that Pugh will not be attending the New York publicity events for the film, but neither will Chris Pine. There will also be no junket for the film.
Internet detectives have also questioned Pugh's lack of social media promotion for the film, which was limited to only a few Instagram posts made just recently. When the second trailer for Don't Worry Darling was released, Pugh posted about an entirely different film she was in. Recently, Hollywood agents have started incorporating social media posts as a separate, payable line item in a deal, as a means of garnering more money for a talent in exchange for the promotion. As a result, some stars may be less inclined to post about a project unless it's part of their contract, although most stars, simply as a means of showcasing work they are proud of, will post about their film to help ensure its success. On top of the simple act of good will for the project, fostering the film's success is especially wise if the performer is receiving any of the back end box office returns, or simply to be on the radar of member of the academy or Hollywood foreign press.
SMASH OR CRASH?: If there is an example of the expression "if you can't say something nice, don't say anything at all," then Pugh may an example of how this is working in the movie's favor. IF the allegations of Pugh's displeasure with the production of the film are true, she may actually be doing the project a favor by simply leaving it alone. Filming is over. In some ways, her lack of commentary about it only fuels the speculation, her inability to attend events doesn't hurt the promotion, it amplifies the dialogue. (If you follow the adage, all publicity is good publicity, pull up a chair here.) While some would argue that she could 'make nice', say pleasant things about everyone and debunk everything being speculated, at this point many would choose not to believe her anyway. The seeds of speculation have already been planted. She came, she posed, she conquered. The gossip about her is solely related to this project. This too shall pass. Verdict: Smash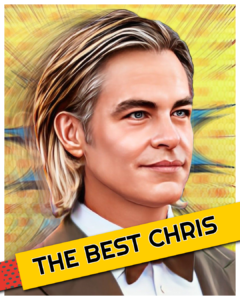 The Best Chris – If you weren't already aware, there's an informal, unofficial, internet sanctioned battle going on in Hollywood. That is, for the role of THE BEST CHRIS. You see, there are a handful of them that are the go-to leading men right now: Chris Evans, Chris Hemsworth, Chris Pratt and Chris Pine. All good looking, all the face of some blockbusters, and all pretty well aware of the competition they never signed up for.
Pine said in 2020, "I feel like I'm the underdog… Those damn Chrises man, it's either change my name or really just step it up."
One might say he did just that in Venice, where he was the easy going, handsome, stylishly dressed, happy-go-lucky, if occasionally zoned out member of the Don't Worry Darling cast. Whether it was staring into nothing during a panel interview, being spit-on or not being spit-on, (who knows,) he was getting lots of meme treatment and lots of love. But it was his red carpet moment with Florence Pugh, where he photographed her like a proud dad, that his ranking among the Chris's seemed to go up a notch, taking all the wind out of the rumor mill and making the red carpet look more fun than the stone faced side-show it can often be.
Chris Pine said "you're doing amazing sweetie!" pic.twitter.com/F3x7tpJoo4

— Meech (@MediumSizeMeech) September 5, 2022

Seemingly unfazed by any and all perceived tension, Chris Pine represents all of us in 2022: Having fun when you can, but knowing when to withdraw and meditate, even if it's during work. But most importantly, not taking any drama too seriously.
SMASH OR CRASH?: Most definitely smash. Happily not at the epicenter of the drama, Chris Pine is riding the wave in the best possible way. Verdict: SMASH
FINALLY….
There is an adage in the world of marketing called the rule of seven. It means that for a consumer to know something exists (a product, an event, or in this case, a movie) they need to have been exposed to it seven times before they really remember it exists and are prompted to take action – (In this case, watch the trailer, go get tickets, you get the idea.) By the end of the week it's likely that you've neared or passed your seven times being exposed to stories about Don't Worry Darling. But here's the question: Do you know the film's premise? Have you actually watched the movie trailer? And will you see it?
Here's a chance to take some action – check out the trailer below, then let us know in the survey if you plan to go see it! It opens in the U.S. on September 23rd.