Katherine Jackson Reinstated As Guardian Of MJ's Kids, Says She Was Tricked Into Going To Arizona!
The drama continues for the Jackson family, as new reports surface on the custody battle over MJ's kids, as well as word from Katherine Jackson that she was tricked into leaving the state.
The drama continues for the Jackson family, as new reports concerning the custody battle over MJ's kids, along with a statement from Katherine Jackson saying that she was tricked into leaving the state, surface.
TMZ is reporting that as of this weekend, Katherine Jackson has been reinstated as permanent guardian of Michael Jackson's three children.  Her grandson, TJ Jackson, is listed as co-guardian.
The site reports that Katherine agreed to split guardianship responsibilities with TJ, despite previously claiming that she was "devastated" by the idea.  The arrangement is only temporary for now, until an August 22nd court date where the judge will consider making the split guardianship permanent.
A court appointed investigator said that Katherine has been doing a "terrific job as guardian and the children love her," and she and TJ have been working well together to care for the children.
While the custody may be settled for now, more confusion is arising amid allegations by Katherine that she was tricked into traveling to Tucson last month and blocked from communicating with her grandchildren.
In her sworn declaration as part of her bid to obtain guardianship, Katherine claims she was scheduled to go on a road trip to New Mexico to watch her sons in concert, but before she left, an unnamed doctor showed up to her house and told her it was better for her to take a plane.  Thinking the doctor was under the orders of her physician, Katheryn obliged.  When she got off the plane, she was in Tucson.  
Katheryn said her phone and iPad were taken away, her in-room telephone was disconnected, and her children reportedly "took her to a spa…because she had high blood pressure."  Told her grandchildren were fine, she had no idea she had been reported missing and that they were freaking out.
The declaration is a complete contradiction of an earlier interview with ABC, where Katherine, surrounded by Jermaine, Rebbie, and Janet, said, "One reason I didn't call is I just gave up my phone and I didn't want to have any phone calls while I was here."
'Will & Grace' Star, Leslie Jordan, Has The Funniest Instagram Account Ever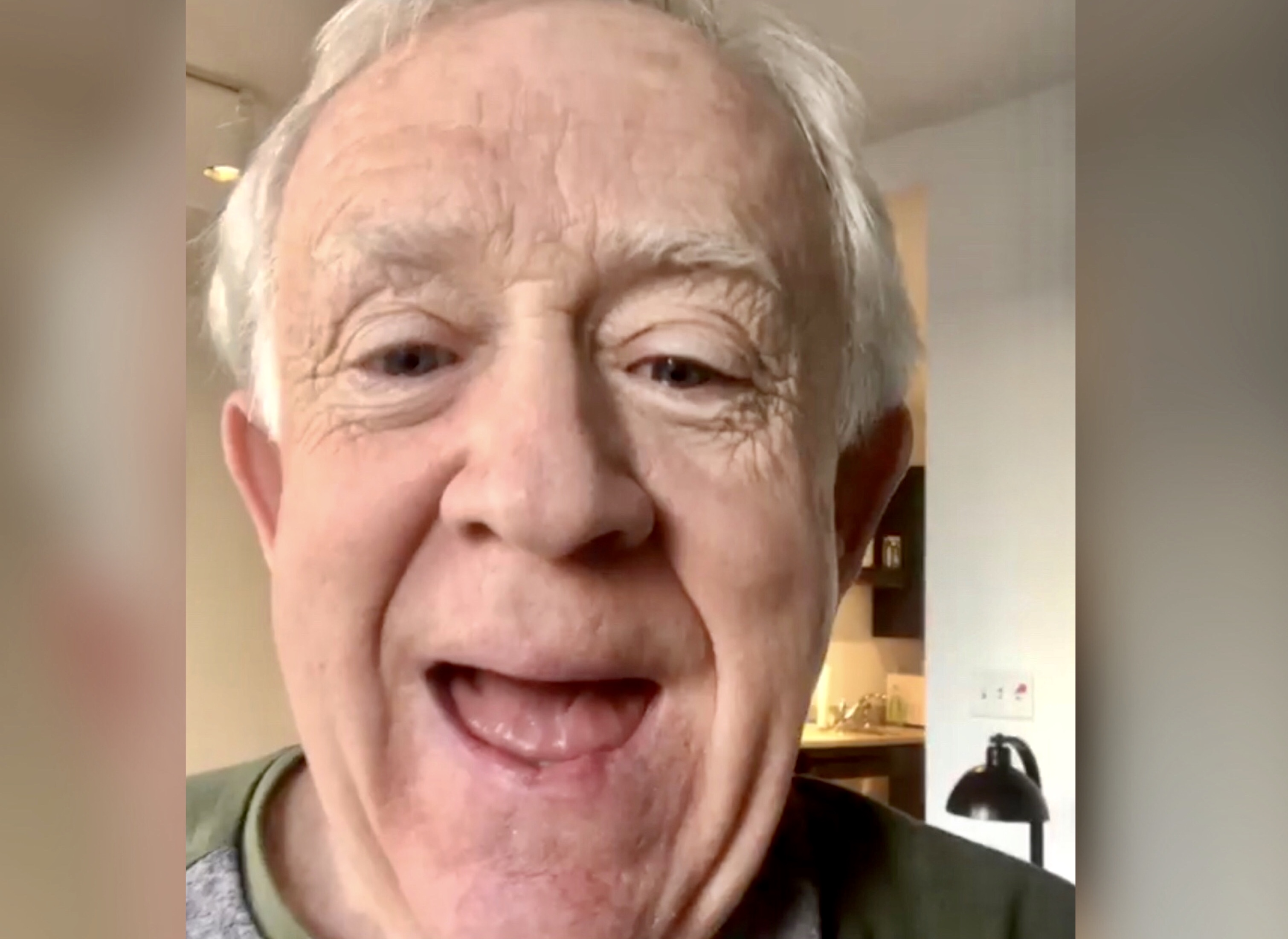 "Well, well, well…if it isn't Beverly Leslie."
Any sitcom-lover will instantly recognize Leslie Jordan as Karen Walker's vertically challenged nemesis on Will & Grace. And while he always managed to steal the scene as Beverly Leslie, the funny actor actually has quite the lengthy resume filled with all sorts of interesting roles. Well at the age of 64, Jordan may have just found his most exciting role yet…a viral video star!
Jordan chatted with Today discussing his new found internet fame. He shared that he did not even want to join social media initially but was encouraged to do so by producers when working on Cool Kids. His social media didn't become the hotspot it is now until the coronavirus pandemic however, when Jordan says he was encouraged by a friend to use his humor to bring levity to his fans. Now on his Instagram, which has grown over 400,000 followers since the quarantines were put in place, Jordan posts a bunch of hilarious content which includes stories about famous friends, tales of his flamboyant childhood and even baton twirling.
We can all use a laugh right now so do yourself a favor and check out the hilarious videos below! To keep the laughs coming be sure to follow Leslie Jordan here!
Betty White and the freezer queen.
View this post on Instagram
The over-haulin' ass.
View this post on Instagram
That time in the pokey.
View this post on Instagram
Bringing sexy back(scratch)
Beverly Leslie saves the twirl.
Like what you read? Follow me on Instagram 
Nick Lachey Rewrites Hit 98 Degrees Song Amid Coronavirus Quarantine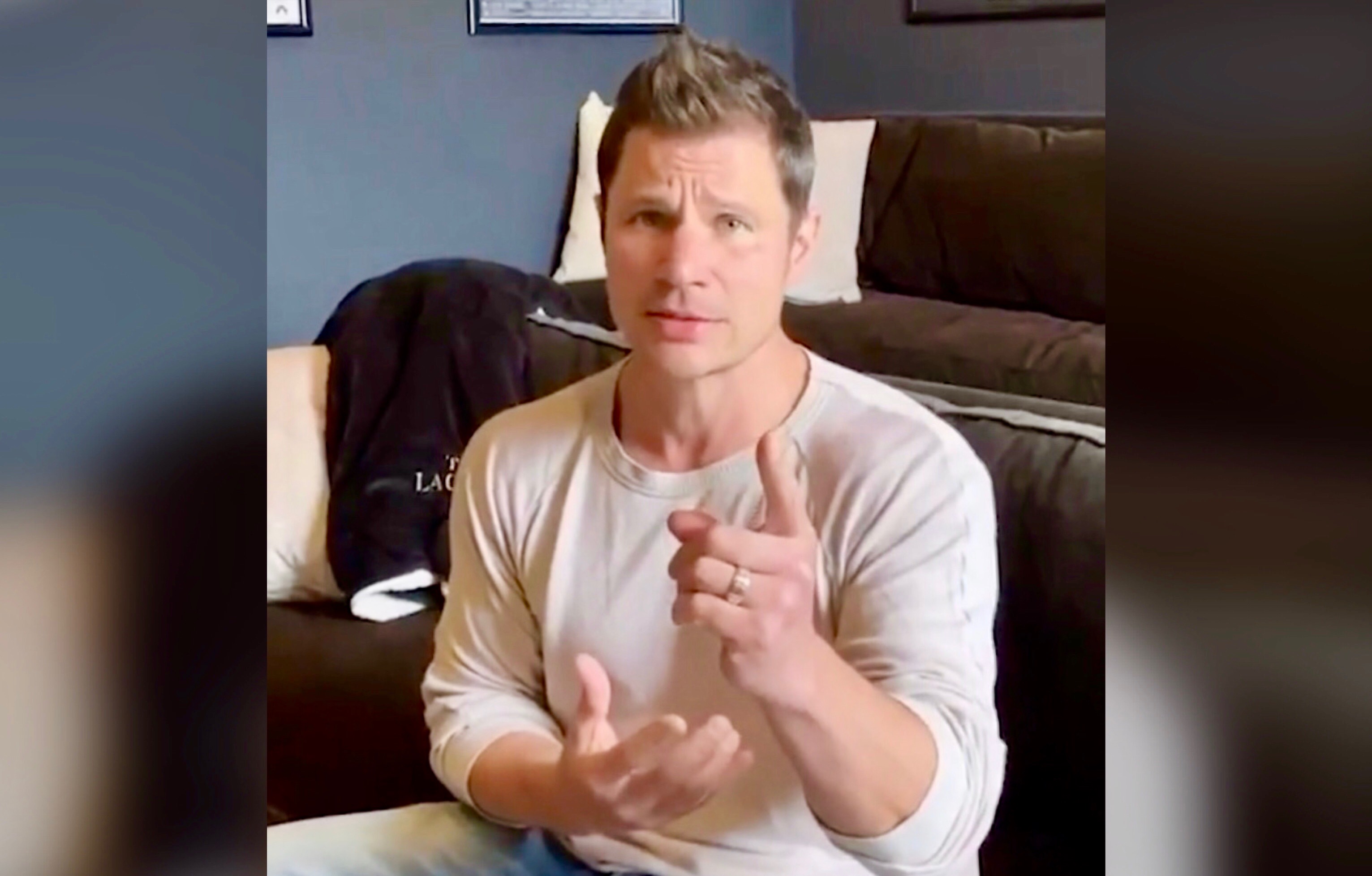 This video will remind you of two things: Nick Lachey is actually a gifted singer. And at age 46 he is still quaran-FINE!
Picture it. The year is 1998 and the boy band craze is at its peak. You turn on the radio. Your ears perk up as you hear the four beautiful men of 98 Degrees sing about the torture of having to let down their side pieces so they can try to be true to the girlfriends that love them. The word "coronavirus" has never even been uttered. It was a simpler time.
Fast forward to 2020 when it seems like you can't turn on the tv without some sort of news break interrupting your scheduled programming to warn you about the latest dangers of the viral pandemic. With the spread of the virus ever growing, celebrities have been taking to social media to urge fans to isolate themselves so we can all stay safe and healthy. Nick Lachey, 98 Degrees heartthrob and host of the new dating show Love Is Blind, is the latest Hollywood star to jump on this bandwagon.
Lachey took to Instagram to debut his updated rendition of "The Hardest Thing," the boy band's certified gold single. "Yeah, it's the hardest thing we've ever had to do. To stay stuck in our house, just watching all this bad news. It's the hardest thing we've ever had to try. To stay six feet apart when we go outside," the blue eyed beaut sings. "Nothing to do, no sports on TV. Washed my hands so much that they started to bleed. Damn this quarantine. It's the hardest thing we've ever had to do. But in the end it's worth it. Together we will get through" he continues. The video ends with Lachey reminding fans to stay safe before being jumped on by his enthusiastically adorable son.
Click below to see the full video!
View this post on Instagram
Like what you read? Follow me on Instagram
Danny DeVito Passionately Urges New Yorkers To Stay Home…And Twitter Agrees!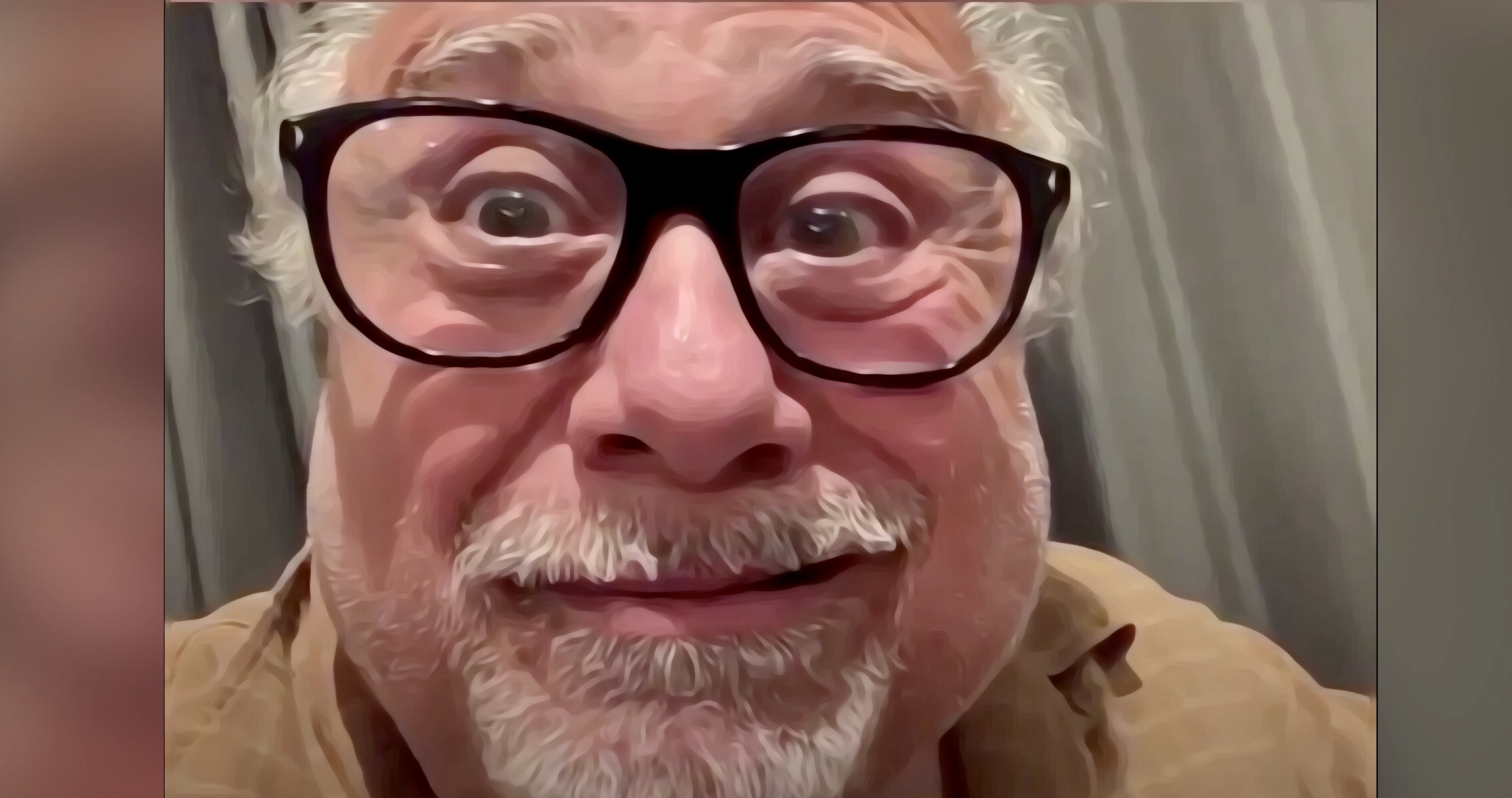 For the love of Danny DeVito, stay home!
The world is in a dark place right now and I am not sure how much more bad news we can handle. That's why when I saw Danny DeVito's name trending on Twitter I froze. Our great nation could very well crumble if anything bad was to happen to such an icon right now. With extreme trepidation I clicked on the social media link and was relieved to see that good ol' Danny boy is just strumming up hype because he is passionately urging New Yorkers to stay home.
Amid the coronavirus outbreak, Governor Andrew Cuomo has been driving New Yorkers to stay home and has taken every precaution short of shutting the state down completely to help prevent the virus from spreading. Because New Yorkers can be hard headed, it doesn't hurt to have some famous friends reiterate your message. Big names like Lala Anthony, Robert De Niro and Ben Stiller have all made appearances on Cuomo's social media pleading with New Yorker's to heed the governors warning. Only one celebrity was able to make it to Twitter's trending page however and that was none other than Danny DeVito. DeVito's message is simple…stay home! In the two minute video, DeVito reminds fans that it's not just up to the elderly to isolate themselves. "Young people can get it and they can transmit it to old people and the next thing you know – I'm out of there" says the actor. We must save him!
Twitter went into a frenzy with many users agreeing that we need to stay home for Danny. One user wrote "When Danny speaks, I listen." Another passionately wrote "If you idiots kill Danny DeVito I SWEAR TO GOD." One promoted DeVito from the icon status I previously awarded him and said "WE GOTTA PROTECT WORLD TREASURE DANNY DeVITO." 
Take a look at the video below and for the love of the newly minted national treasure, stay home!
Danny DeVito wants you to stay home and save lives.#NewYorkStateStrongerTogether @DannyDeVito pic.twitter.com/7V8yXbqHwB

— Andrew Cuomo (@NYGovCuomo) March 22, 2020
Like what you read? Follow me on Instagram