Weekend Preview-TOTAL RECALL And A Number Of Comedies Bring In August.
Steven Panzarella breaks down this weekends big 3 movies.
Welcome to August! All the massive, HUGE blockbusters are in theaters and now we have some not so massive blockbusters ready to come out. This week we have one remake, one sequel and one genre bending comedy(or is it a drama? not really sure).
Total Recall– In 1990 Arnold Schwarzenegger starred in a crazy sci-fi flick about a man whose looking for an escape from his not-so-fun life and instead finds himself in a world of trouble. Now, a reboot is back – and the 2012's version has fresh take on the concept… keeping some aspects of the original intact, and making some creative changes as well.
Doug Quaid (Colin Farrell) is looking for an escape from his boring life. As an escape he visits Rekall, a company that provides its clients with fake, implanted memories of a life they would like to have led. (Say for example, an intriguing life as spy.) Well, this is the movies, so the head trip goes terribly wrong and Quaid is accused of being an actual spy. Total Recall is a remake in name but is more based on the actual short story that inspired the original film – the story written by Phillip K. Dick entitled "We Can Remember It For You Wholesale." The movie is written by Kurt Wimmer(Salt) and Mark Bomback(Unstoppable). Directed by Len Wiseman (The Underworld Series).
The film boasts an impressive cast that includes Farrell, Kate Beckinsale, Jessica Biel, Bryan Cranston, Bill Nighy and John Cho. I love the cast, and the director knows how to do action. I say see Total Recall, just think less "Get to da choppa" and more Jason Bourne on acid. There's also a famously odd character in the original, a three breasted woman on Mars. The character, who has no real impact on the story, is back in the reboot, and has already become an internet sensation. Go figure.
Diary of a Wimpy Kid: Dog Days-The third in the series, based on the award winning children's books, the third film reintroduces protagonist Greg as he tries to hatch a plan on how to enjoy his summer. As things get more out of control, he realizes this summer will not be as great as he had planned. The source material for this series was its strongest asset, and it has been a mediochre performer at the box office for the most part (Averaging less then 60 million dollars). When it comes to films like Diary of a Wimpy Kid:Dog Days, parents love the material and kids seem to enjoy the movies. They are not quality films for parents and no one really expects them to be. Most of the normal faces return for this film including Steve Zahn and Rachael Harris(The Hangover).  If your child was a fan of the two previous films then most reviewers agree this one will not disappoint, if not, then don't bother. Live action children's films are never really as charming as their animated counterparts and just end up being directly for the kids and not so much for the parents.
Celeste and Jesse Forever – This, in my opinion, is the movie I am most excited for this weekend. Its about highschool sweethearts who get married young then find themselves going in opposite directions. Celeste(Rashida Jones) is a successful owner of a media consulting firm, Jesse(Andy Samberg) is unemployed and in no rush. After getting a divorce they remain best of friends until Jesse starts to move on. This goes in neither drama nor comedy which makes it a Dramedy(only in Hollywood would this be an actual word but I digress), this is the perfect type of film for its actors to showcase their talents. Celeste and Jesse brings a great cast that includes Emma Roberts(Scream 4) Ari Graynor(The Sitter), Eric Christen Olsen(NCIS LA), Rob Huebel(The Descendants), Chris Messina(Ruby Sparks) and Elijah Wood(Lord Of The Rings). My biggest passion as a movie geek is seeing actors do different things, I really enjoy seeing actors take on different roles. My favorite examples are Brad Pitt in Burn After Reading and Will Ferrell in Stranger Then Fiction. So I am thrilled to see Andy Samberg leave that comfort zone of being a goofball and actually show his acting chops. It's also a time to see what Rashida Jones has as a main stream, top billed actress. Her most serious role came in The Social Network which she is only in for a little while. I say see Celeste and Jesse, just to see what these actors have and enjoy a real good story.
Priest Accidentally Forgets To Turn Off Filters Before Live Streaming Mass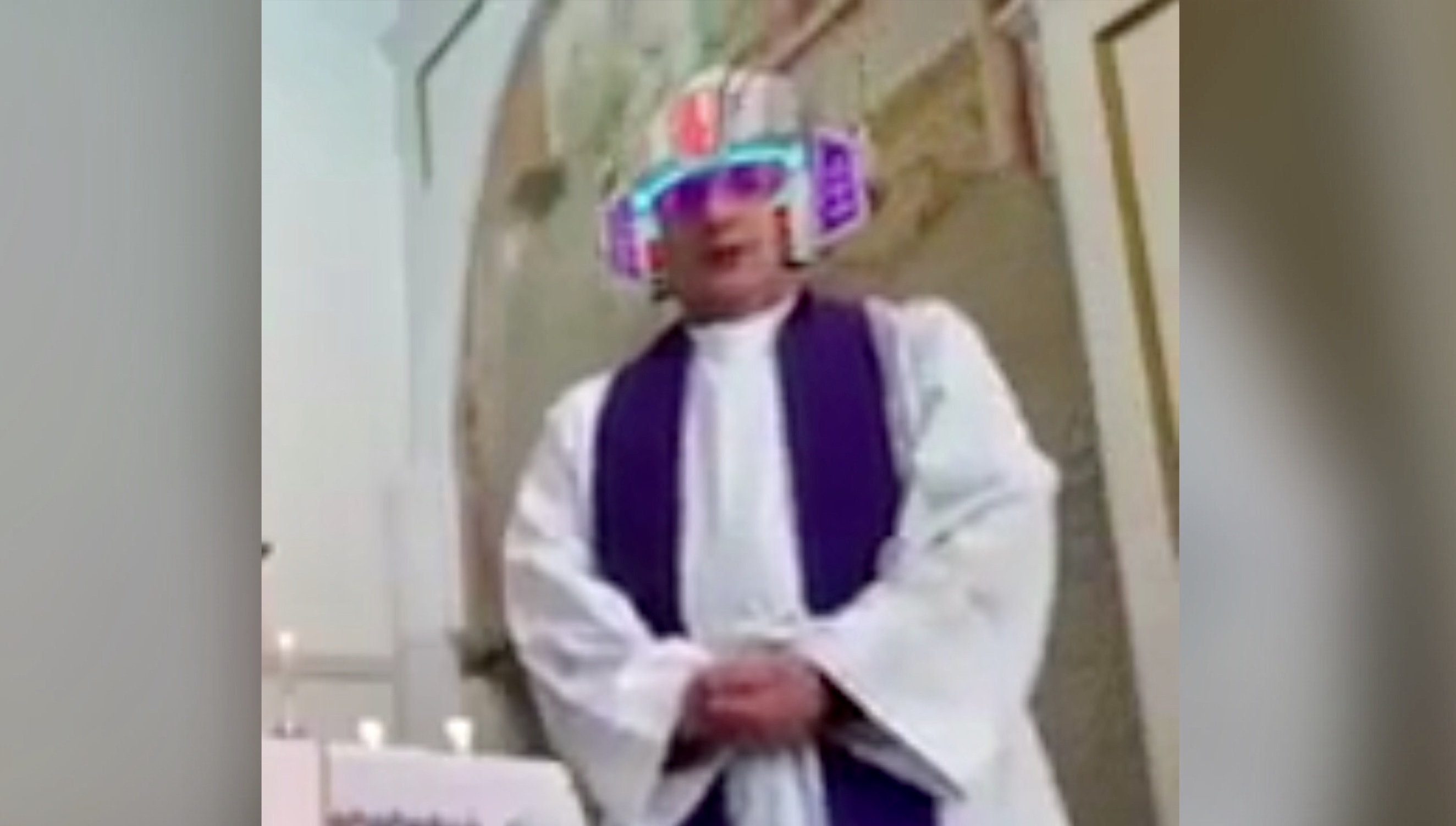 The internet is having a field day with the innocent mistake of biblical proportions.
With new social distancing guidelines, many churches have closed to help prevent the spread of the coronavirus. And while that doesn't justify all the wine you've been chugging during your self quarantine, it does have many people practicing their faith from their homes. One Italian priest was just trying to recite a little prayer for his followers when he accidentally left a filter feature on during the broadcast! In the clip the priest is digitally adorned with a space helmet, workout gear, a fedora and sunglasses and more.
Social media went nuts for the video, which has now gone viral. One comment reads "He just doubled his holy power." Another reads "Father, Son and Holy Influencer." One commenter couldn't resist a good pun and said the video is having a "Mass effect."
Enjoy your daily blessing and take a look at the funny video below!
Priest in Italy live streams mass, activates filters by mistake from r/funny
Like what you read? Follow me on Instagram 
Danny DeVito Passionately Urges New Yorkers To Stay Home…And Twitter Agrees!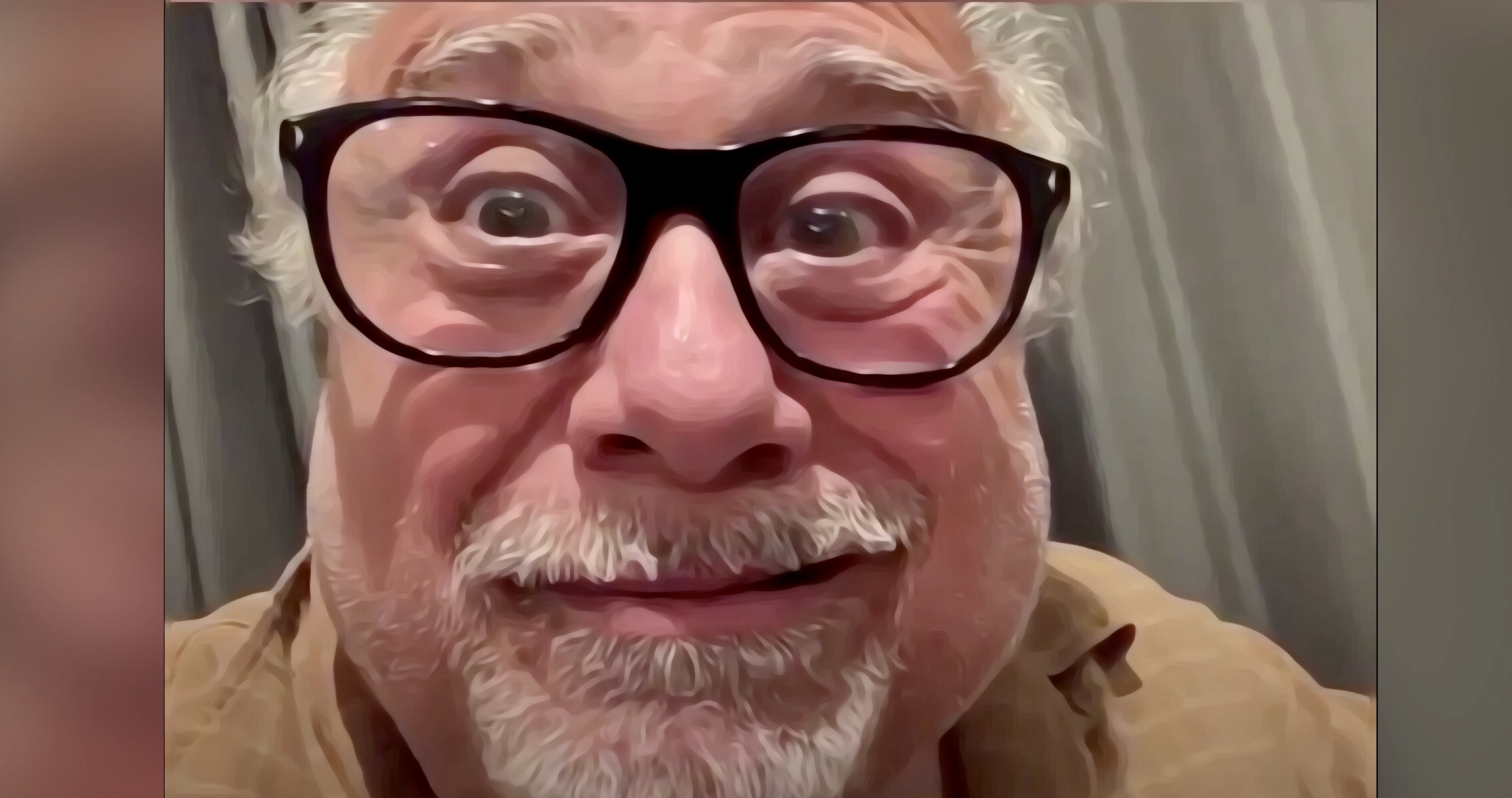 For the love of Danny DeVito, stay home!
The world is in a dark place right now and I am not sure how much more bad news we can handle. That's why when I saw Danny DeVito's name trending on Twitter I froze. Our great nation could very well crumble if anything bad was to happen to such an icon right now. With extreme trepidation I clicked on the social media link and was relieved to see that good ol' Danny boy is just strumming up hype because he is passionately urging New Yorkers to stay home.
Amid the coronavirus outbreak, Governor Andrew Cuomo has been driving New Yorkers to stay home and has taken every precaution short of shutting the state down completely to help prevent the virus from spreading. Because New Yorkers can be hard headed, it doesn't hurt to have some famous friends reiterate your message. Big names like Lala Anthony, Robert De Niro and Ben Stiller have all made appearances on Cuomo's social media pleading with New Yorker's to heed the governors warning. Only one celebrity was able to make it to Twitter's trending page however and that was none other than Danny DeVito. DeVito's message is simple…stay home! In the two minute video, DeVito reminds fans that it's not just up to the elderly to isolate themselves. "Young people can get it and they can transmit it to old people and the next thing you know – I'm out of there" says the actor. We must save him!
Twitter went into a frenzy with many users agreeing that we need to stay home for Danny. One user wrote "When Danny speaks, I listen." Another passionately wrote "If you idiots kill Danny DeVito I SWEAR TO GOD." One promoted DeVito from the icon status I previously awarded him and said "WE GOTTA PROTECT WORLD TREASURE DANNY DeVITO." 
Take a look at the video below and for the love of the newly minted national treasure, stay home!
Danny DeVito wants you to stay home and save lives.#NewYorkStateStrongerTogether @DannyDeVito pic.twitter.com/7V8yXbqHwB

— Andrew Cuomo (@NYGovCuomo) March 22, 2020
Like what you read? Follow me on Instagram
VIDEO: Clever Family Recreates Disneyland's 'Pirates Of The Caribbean' Ride During Quarantine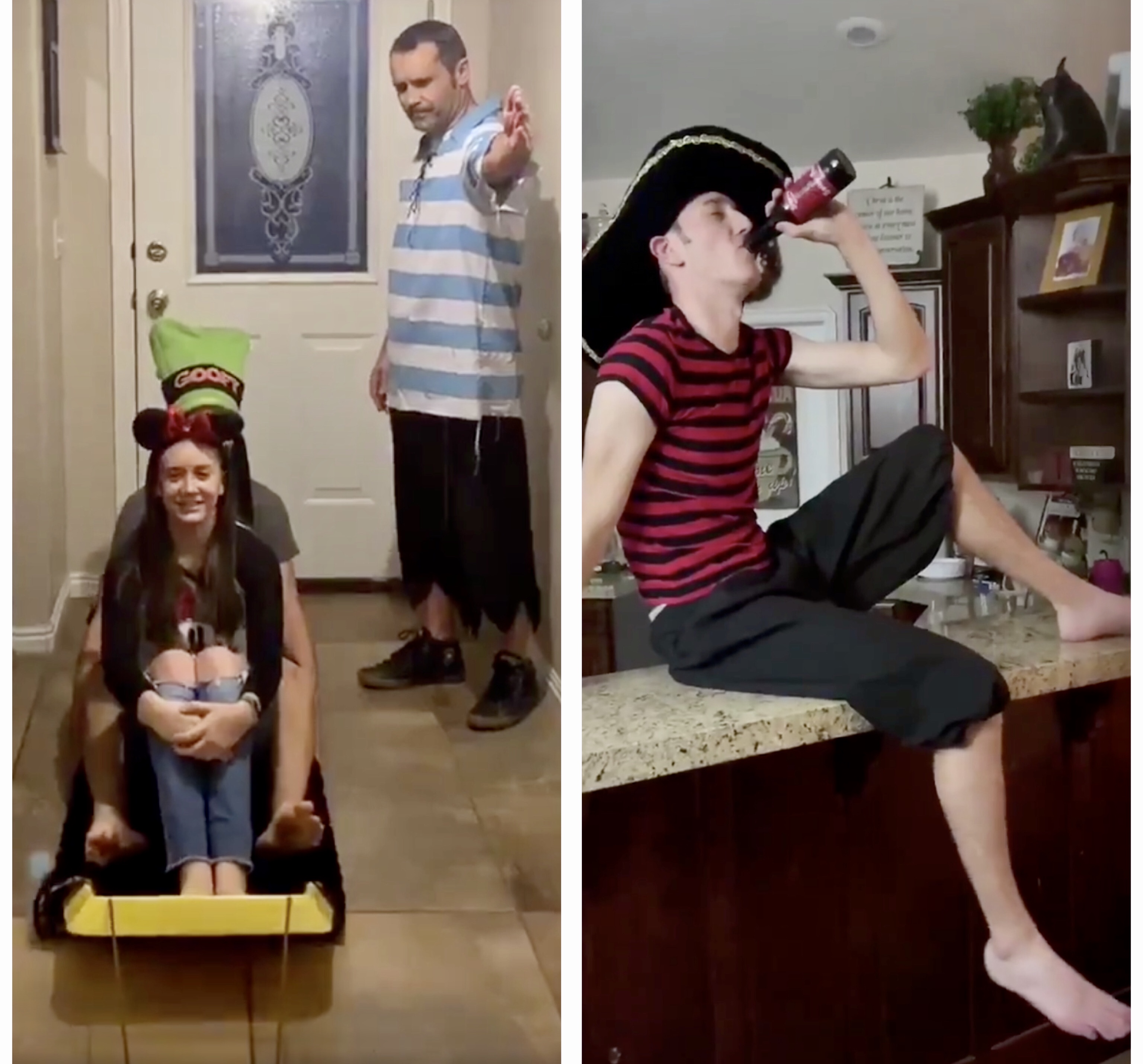 One resourceful family has turned their quarantine into the happiest staycation on earth.
What do you do when the happiest place on earth is forced to close its doors? Bring that Disney magic home and turn your house into a theme-park ride of course. After Disneyland closed due to the coronavirus pandemic, one family had to rethink their travel plans. Twitter user, @Brooke_disney, shared how she and her family recreated the Pirates of the Caribbean ride in their own home…complete with ingenious props, costumes and pirate accents!
The family divided up the responsibilities with some acting as the ride's animatronic robots and others playing eager park-goers. Social media went nuts for this brilliant idea with one user commenting "No lines and you saved $100 per person – well done." Another was impressed by the attention to detail and said "I was screaming at the screen going under the FOOT." The post has already been viewed over 800k times!
Well shiver me timbers if this isn't the cutest way to spend a day stuck inside with your family. Take a look at the brilliantly done video below!
Yo ho yo ho a quarantine's life for me! My family's Disneyland Staycation! #Disneyland #PiratesoftheCaribbean #SocialDistancing pic.twitter.com/0VCKnuhOeY

— Brooke (@Brookie_disney) March 20, 2020
Like what you read? Follow me on Instagram