Movie Review-Dueling Mumford and Sons Concert Doc's are a Vibrant, and Colorful Exploration of The Band and Their Friends
Two filmmakers took a very different direction in two separate concert documentaries airing on Showtime.
Concert Documentaries are normally rather simple, a few cameras, a few cool angles, colorful shots and point the camera at the band as they sing a set of their songs. Two filmmakers took a very different direction in two separate concert documentaries airing on Showtime.
Both doc's chronicled two separate tours for the recent Grammy award winning band Mumford and Sons. The first was entitled MUMFORD AND SONS: THE ROAD TO RED ROCKS. The documentary chronicled the band's Gentleman Of The Road tour which took them to not so popular spots in the US to play shows with a group of bands. It also chronicles the band's most important US show, which was at the legendary Red Rocks Amphitheater in Colorado. The directors and the band give an exclusive backstage pass with even more exclusive performances and interviews with band members. RED ROCKS chronicles a band that for all intensive purposes just seems happy to be here and overjoyed to be playing big concerts in front of thousands of screaming fans.
The other documentary is THE BIG EASY EXPRESS, A one hour look into the bands Railroad Revival Tour. It takes viewers along on a tour they did with Edward Sharpe And The Magnetic Zeros and Old Crow Medicine Show. It's a 2 week or so long trip taking a train from San Francisco to New Orleans, stopping to play music at a number of venues along the way. The movie is less about the band's final stop in New Orleans and more about the overwhelming trip they took to get there.
Where Director Emmett Malloy gets his creative power is from the film's stars. The interviews are fun and insightful and the images for fans are a dream come true. We have all wondered what it would be like on the tour bus of your favorite band… now imagine three amazingly original bands on one big oversized bus jamming out for hours at a time.
Among the memorable moments- members of all three bands greeting fans with a rendition of Woody Guthrie's "This train is bound for glory" while stopped in Texas with help from the other bands. Seeing creative covers of each others songs, you get a feeling of wonder, a thought creeping into the back of your mind that you are simply watching one of the coolest jam sessions in music history, and it's occurring right in front of you. There is also a feeling of love that all three bands have for each other, a love of their fans, and love for each other's music that makes you smile and sing along.
While the Mumford's popularity is ever growing, after personally seeing the band in concert recently, you understand they are not only selling out arenas they are quite possibly the most popular band in their genre. They seem to do everything with such passion – as if there is no place in the world these guys would rather be than right where they are, playing their music. If you have 2 hours to spend, you are more then welcome to board THE BIG EASY EXPRESS, and take the ROAD TO RED ROCKS. Trust me, you won't regret it.
HILARIOUS VIDEO: This Man's Wheel Of Fortune Introduction Will: A) Make him a viral star. B) Lead to a divorce. C) Potentially both.
Blair Davis started out nice enough. Then he was asked about his family…

We appreciate a stark sense of humor. 😅 Last night's contestant Blair had us all laughing. pic.twitter.com/jwVXHSNWH0

— Wheel of Fortune (@WheelofFortune) October 15, 2019
He's clearly kidding, but ouch!
"I've been trapped in a loveless marriage for the last 12 years to an old battle-ax named Kim. She cursed my life with three stepchildren: Star, RJ, and Ryan, and I have one rotten grandson."
I'm sure this family loves his crazy sense of humor, and Wheel Of Fortune scores a great PR moment.
The College Admissions Scandal Now Has A Sexy Halloween Costume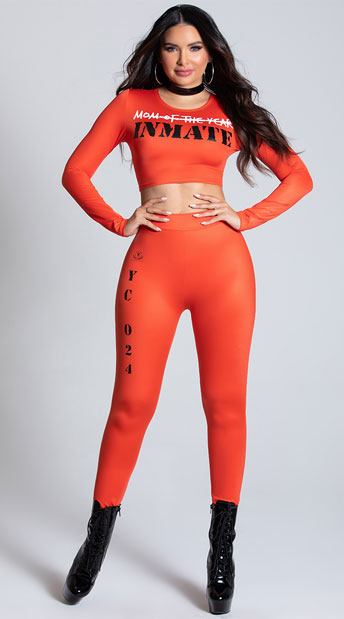 If there's one thing we can expect each year, it's that a current news story will be translated into a comical Halloween costume. In this case, the college admissions scandal did not go unnoticed by costume maker Yandy, who knows a thing or two about creating  sexualized costumes based on news events. Check out the costume being branded as "YANDY COLLEGE SCANDAL COSTUME."
A take on the mothers involved in the scandals (Felicity Huffman has already been sentenced, and Lori Loughlin awaits her hearings) the outfit is a tight fitting prisonwear look. A sleek reddish orange crop top reads "INMATE" with "Mom of The Year" crossed out.
Currently 69.95, the company also knows how to get PR!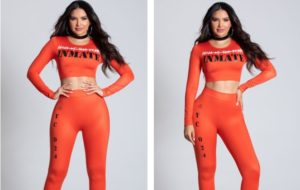 Kygo and Whitney Houston's "Higher Love" Video is Full of 80's Fun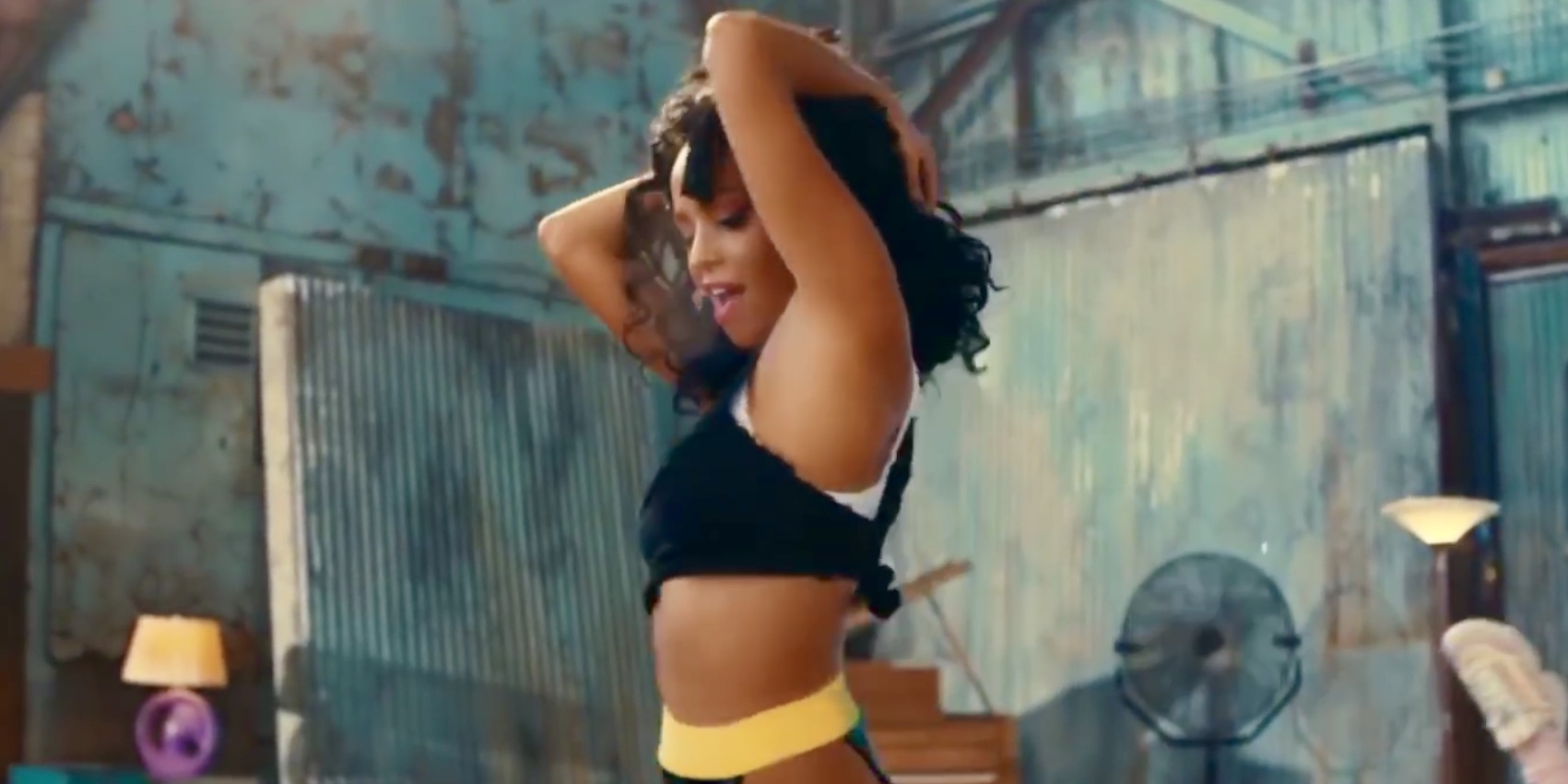 An eighties inspired dance number, a gorgeous ensemble, and the incomparable Whitney Houston come together for a fun flashback in the new video!
Houston had often performed Steve Winwood's "Higher Love" during her concert tour, and recorded the song thirty years ago. This summer, a new version re-mixed by Kygo hit the top of the dance charts.
The video stars Vanessa Morgan and Mason Cutler, both of whom are absolutely stunning to look at. See for yourself!