POP INTERVIEW: HBO "Treme" Star Jay Huguley on an Actor's Passion
Check out Nicole Russin's interview with the multi-dimensional, multi-talented Jay Huguley!
You might have seen him on your favorite Lifetime chick drama Army Wives and recurring guest roles on shows like Nashville, Drop Dead Diva, Brothers & Sisters and Alias. Now, Huguley can be seen on the HBO hit Treme, filming on location in New Orleans. He e-mailed about the show, his career and what you don't get to know from watching him on TV – an actor's life is more than the 30 minute glimpse but a long life of hard work.
Out of your mixture of television work, which has been your favorite genre to work in and why? You did a CW teen drama, guest role on MadTV, etc. Very versatile!
For me its always about the character. If the character is interesting and multidimensional and really has some kind of inner life, then I'm happy. I find that I don't think in terms of genre – and maybe that has something to do with why I've been lucky enough to work in so many different kinds of projects. If I can make the character a real person with a real life and a history, then it doesn't matter if it's on a half-hour comedy or a one-hour drama.
Women often talk about the challenges they face in finding worthwhile roles, avoiding being seen as objects and competing against stereotypes. What about men in Hollywood? What problems do you face in seeking quality work, earning equality among your peers or bringing something extra to your job?
Im so glad you are asking me that. Women get asked that all the time and I always think that it's a question that men never hear. The parts definitely get more interesting for me as I get older. I'm never asked to just be "the boyfriend" anymore, and there is a huge relief that comes with that. It should be exactly the same with women. Women get more and more interesting, and beautiful, as they get older. I mean let's face it, Diane Lane was always a really pretty girl, but now she is a drop dead gorgeous, interesting, sexy woman and she is one on a long list. Hollywood looks differently at men in their 40s than they do women in their 40s and I don't know why that is, because there are a lot of great actresses that we should be seeing more of. We'll see what happens when I get into my 50s, if it starts to shift, but I can't complain now.
When you guest star on a show, it is like a first holiday meal with a tightly knit family you know next to nothing about. What do you do when you play a new character on a program so you fit in well not only with the cast offscreen but as a strong actor on screen?
You really need to grab the reigns and make some strong choices. I've gotten better at it over the years, but it still can be awkward. You have to claim your space right away. Every set is different and you can usually tell a lot in the first five minutes. I have a friend who says, "Some sets are like a big, crazy, dysfunctional family waiting for someone to show up and be the sane one." I think that's true.
You cannot be luckier than working on a well written HBO program. Treme is no exception. Please talk about your role on the show, experiences, life offscreen, etc.!
When I got the call that I had gotten the job on "Treme," it was like winning the lottery. The show's creator is David Simon and I have been a huge fan of his work for a long time. Like a lot of people, I worship 'The Wire." I play Will Branson, a real estate developer who is trying to capitalize on the money coming back into New Orleans after Hurricane Katrina. Like a lot of David Simon's characters, we don't know what we are supposed to think of him. He seems like a good guy, and sometimes he doesn't. "Treme" was the best set I've ever been on. When everyone is that talented and smart and committed to telling a good story, it's incredibly relaxing for an actor. Everyone feels like a collaborator. The show is all shot on location in New Orleans with the best directors and actors and musicians. They have spoiled me for everything else. The only downside is the 10 pounds you gain eating at all of those great restaurants. When I finished the season, there were seriously pants that I could not button.
Who has been your favorite co-star? Onscreen? Offscreen? Why?
I just worked with Michael Fassbender on a movie that is coming out next year. I love the way he works. He's totally focused and like a great athlete with his head in the game. I'm not an actor who likes to talk in between takes, and Michael is like a boxer who goes right back to his corner when they say cut. There is a strange freedom in that, to know the guy you're working with cares that much about getting the scene right. I love that. I did a TV series a few years ago called "Brothers & Sisters" and worked a lot with Calista Flockhart. I learned so much from watching her, on set and off. She is maybe the most open, available actor I've ever worked with. She seems to take all of the preciousness out of acting and she has the best instincts. I would love to work with her again.
What is your personal story?
I think there are all kinds of actors. I did my first play in college, "The Glass Menagerie," the great Tennessee Williams drama. I remember walking home one night after a performance and thinking that acting was what I wanted to do for the rest of my life. It scared me to death. How am I going to make a living? It's a very unusual life you sign on for as an actor. You have to be bold and fearless and patient and resilient. My goal from the very beginning was always to get better and better, and to play interesting parts. I think I will have the same goal when I'm 90.
I've been really lucky in my career, but the thing I valued most was getting to study with the great Milton Katslelas. He changed the way I saw the world. He had great respect for art and for artists, in a way that I hadn't seen before.The first time I did a scene for him in acting class, he said "You're good, but there's one thing we really take care of. Theres a bit of an apology in your work. I can sense it." I looked him right in the eye and without really knowing what I was saying, said "I'm so sorry." He burst out laughing and so did the class. But we were off on our journey. Milton believed an actor should be what he called an "Artistic Killer." By that he meant someone who finishes what they start, who leaves no stone unturned, focused and hard-working and never takes "no" for an answer. By the time I came to study with him, he had worked with George Clooney, Michelle Pfeiffer, Gene Hackman, Gena Rowlands, Bette Davis, Alec Baldwin — all a lot of actors that I admire. To this day, every time I walk onto a set, I have his voice in my head saying "Nothing is impossible. Nothing is out of the question."
POP UPDATE: Justin Bieber, "Friends" For Life, And The Critics Choice Awards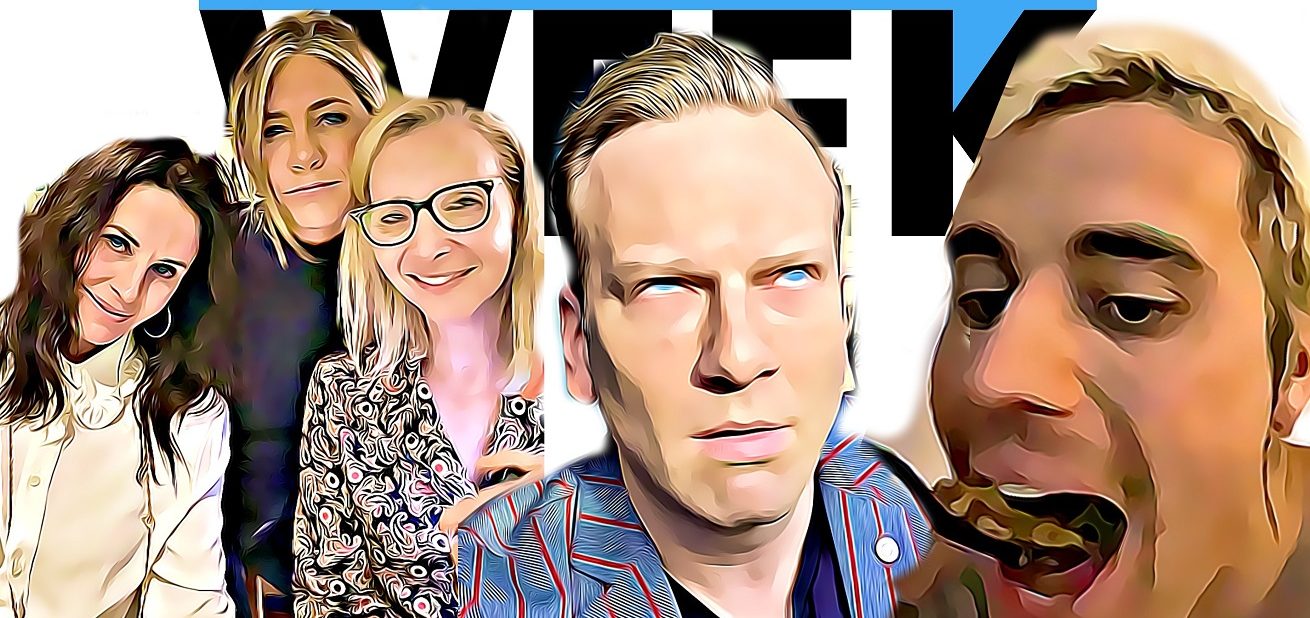 We're going to be doing some quick video updates whenever we can! Here's the latest! Justin Bieber begging for streams, (while you can hear him chew – ew), the ladies of Friends reunited, and mother nature. Take a look!
Courteney Cox's Instagram Caption Is Every Parent With A Teenage Kid
Have you heard? It's 2020 and we're all supposed to music videos on TikTok. Courteney Cox is no exception. The TV star posted an instagram of her and her daughter Coco dancing it out, with the hilarious caption, "Wanna see your child lose their patience? Do a TikTok with them."
Also, how long does it take to actually learn one of these routines? It seems very time consuming.
What I was really hoping for was video of her daughter losing her patience, but what we got was a pretty strong routine!
Former Law And Order Actress Representing Herself In Court? Diane Neal Claims Her Attorneys In Abuse Case Dropped Her, Leaving Her To Fend For Herself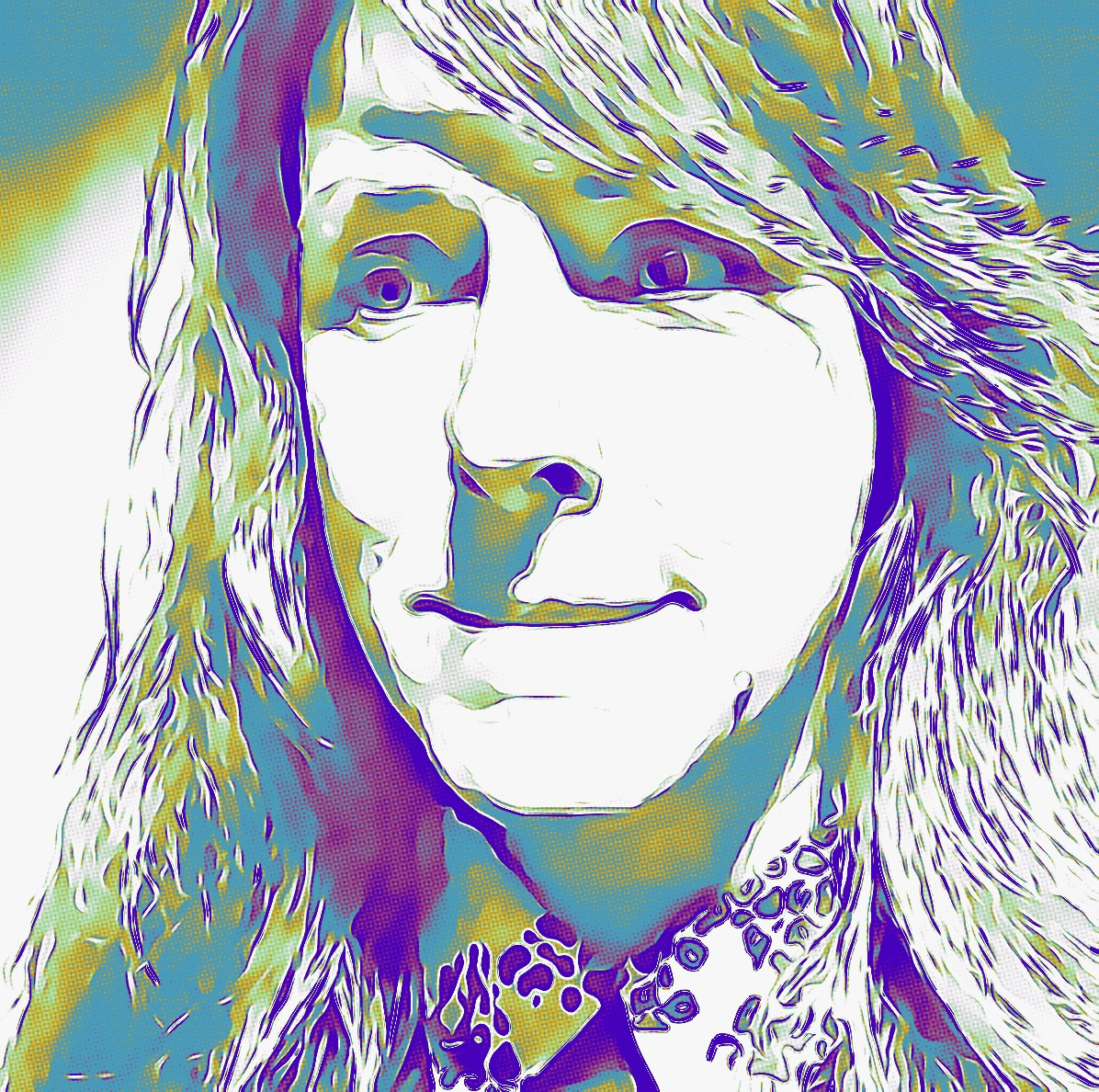 In an emotional, now deleted instagram post, actress Diane Neal claims her attorneys have dropped her – leaving the actress who once played assistant district attorney Casey Nowak to try her hand at being an attorney in real life.
Neal has been embroiled in a vicious legal battle that has spanned more than two years. It began when Neal filed a lawsuit alleging her ex, magician JB Benn, was a "manipulative and maniacal fraudster," who had "defrauded her of millions" and "violently inflicted emotional distress," according to The Daily Beast. She claims Benn subjected her to "a campaign of isolation, terror and (physical and sexual) assault, and destroyed her reputation." She also claims he once cut her dogs throat. In turn, Benn has a lawsuit against Neal, claiming she owes him money for property they shared, and that she frequently threatened him. Part of his case: a damning recording in which the female voice, which he claims is Neal, threatens him and his dog. Listen to that tape HERE. It's intense.
The truth is, the story is so full of battling accusations that it's probably best to read the FULL list chronicled in this Oxygen article.
But today, in an emotional instagram post which she later deleted, (but copies have which have been retained and posted) a dramatic turn. Neal claims her attorneys have dropped her with no warning.
She speaks directly to her camera phone, saying, "So this is my version of hell. And there he is walking right past me right there" she says, referencing a man whose face cannot be seen. "So, I have been put in a situation by my own attorneys who decided to drop me as a client yesterday afternoon with absolutely no warning, wherein I have to represent myself in court. Because this is what happens to victims of abuse. My attorney yesterday accused me of having an inappropriate relation with (unintelligible**), which is not at all even remotely, a thousand times not true. Has done all kinds of things and … saying it was my fault for being abused. So wish me luck. It's terrifying, but I am doing this for every woman who can't do it for themselves. I stand for all of us."
**please note that the words here were difficult to make out. We have our interpretations but don't want to speculate without confirmation.
It's unclear what the nature of the current court hearing is intended to cover today.
View this post on Instagram
Neal played Casey Novak on Law & Order: Special Victims Unit for five seasons,and continued her acting career on NCIS, NCIS: New Orleans, Suits and 30 Rock. Most recently she became involved in politics, running as an independent for the U.S. House of Representatives in New York's 19th congressional district.