Dancing With The Stars Reveals Cast for Season 16
ABC announced the Season 16 cast of Dancing With The Stars this morning, and it includes some heavy hitters as well as a few fresh faces.
WYNONNA JUDD – The 5-time Grammy winner and country music icon will partner with last season's winning pro, Tony Dovolani. All I can say is, fasten your seatbelts.
KELLIE PICKLER – This former American Idol contestant has been making a name for herself in country music over the last several years, and a few months ago she shaved her head in support of a friend who's battling cancer. Her likeability factor alone should take her far in this competition. Kellie is paired with (angel chorus) Derek Hough.
JACOBY JONES – Fresh from a Super Bowl win, this Baltimore Raven is bound to bring a high level of athleticism and charisma to the dance floor. His partner is Karina Smirnoff.
D.L. HUGHLEY – Will this comedian and actor be able to add "dancer" to his resume? Partner Cheryl Burke is used to pro athletes, so he'd better be prepared for a real workout.
DOROTHY HAMILL – Few stars come into the competition with a move already bearing their name, but this Olympian gold medalist may just put a new spin on the old "Hamill Camel." Veteran figure skater Dorothy Hamill was America's sweetheart in 1976, and paired with adorable Tristan MacManus, she could be again.
ALY RAISMAN– another Olympic gold medalist, Aly Raisman was captain of the U.S. Women's Gymnastics Team. This could be great case of déjà vu for partner Mark Ballas, who won the mirror ball trophy with gymnast Shawn Johnson in Season 8.
ANDY DICK – this actor/comedian is this season's wild card. He could follow in the footsteps of so many other comedy stars, and be one of the first sent home… or he could whip out some dancing chops that will surprise us all. He's paired with Sharna Burgess, who's been a DWTS troupe member for three seasons and now moves up to "pro" status.
VICTOR ORTIZ– There's a whole lotta cute going on, even before boxing champion Ortiz hits the floor with partner and newcomer, Lindsay Arnold. He's a world class athlete and she's a former ballroom standout from So You Think You Can Dance. I like their chances already.
LISA VANDERPUMP– This restaurateur and "Real Housewife" of Beverly Hills is currently starring in her own reality series, Vanderpump Rules.  Can she dance? Who knows. She's paired with Gleb Savchenko, who's also new to DWTS.
INGO RADEMACHER– Now that's just fun to say, isn't it? ABC soap fans will be happy to see former General Hospital star "Jax" back in action, this time with two-time champ, Kym Johnson.
ZENDAYA COLEMAN– Announced as just "Zendaya" this morning, we'll soon find out if this Disney Channel actress and singer has the star power to carry off the single-name thing in proper diva fashion. History has shown us that without a pre-existing fan base, even a talented dancer can be sent home early. Hopefully, partner Val Chmerkovskiy can help give her a fighting chance.
Catch the season premiere on Monday, March 18.
This Judi Dench Interview Clip Has Me in Stitches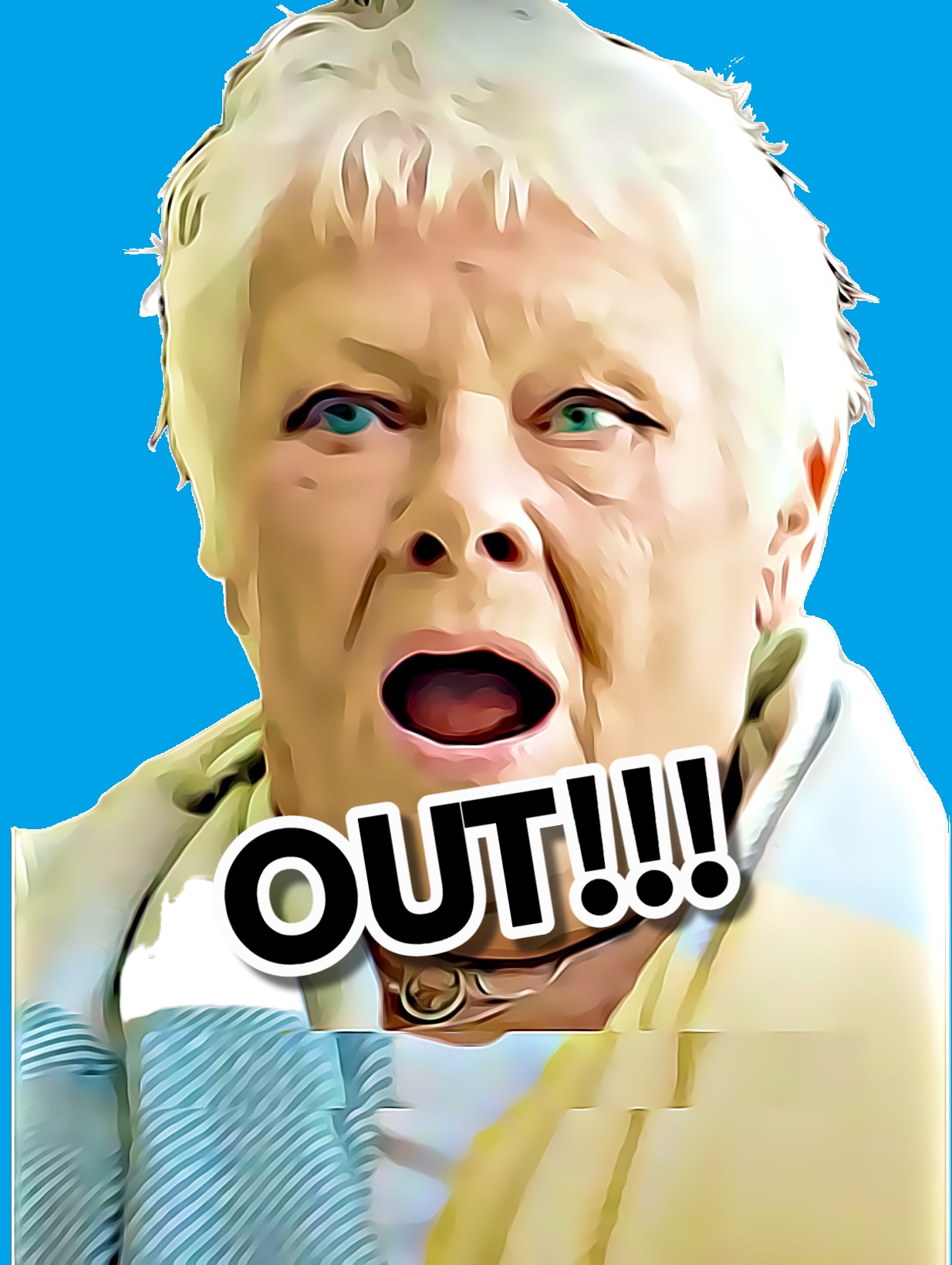 Worldwide treasure Judi Dench is the epitome of humor and charm in a clip that first went viral in November but has gained more traction on tiktok in recent days.
In a BBC interview she tells journalist Louis Theroux that she had 17 cats during the war. His follow up question causes a hilarious response and back and forth that will have you watching the clip on repeat for the laughs.
Amber Riley Performs Beautiful Tribute To Naya Rivera On 'Jimmy Kimmel Live!'
RIP.
Whenever Amber Riley and Naya Rivera combined their insurmountable talents on the hit show Glee there was an almost tangible magic that left fans in awe of the powerhouse duo. Playing Mercedes Jones and Santana Lopez respectively, the two characters may not have always seen eye to eye but when they joined you knew you were in for a memorable performance. It is sad to think that we will never get another "River Deep, Mountain High" or "The Boy Is Mine" moment after Rivera's passing last month but there is something special in knowing Riley will carry the torch for her fallen costar forever.
On Thursday night introduced by guest-host Lil Rel, Riley virtually appeared on Jimmy Kimmel Live!  to perform a new song from her EP entitled "A Moment" which was dedicated to Rivera. "Not too long ago we both lost a really amazing friend in a tragic accident and we both will miss her forever," said Lil Rel. The performance is displayed in black and white and features Riley singing in front of a montage of photos of her former co-star. It is truly stunning.
Check out the tribute below.
Like what you read? Follow me on Instagram
You Will Have Hearts In Your Eyes When You See Cardi B's New Hair Do
Wait till you see her WAP (Wonderfully Artistic Pigtails)
Cardi B has never shied away from a bold look and her latest hair do is proof of that.
The 27-year-old "WAP" singer…song of the year IMO…took to Instagram Tuesday night to show off her pink, heart-shaped pigtails and people are loving the look. In the short video Cardi asks fans if they would "go to the club with your hair like this" and I think we can all agree that this look would definitely turn heads at the clurb.
https://www.instagram.com/p/CEVgLpyAHCp/?utm_source=ig_embed&utm_campaign=embed_video_watch_again
The artistic hair do was crafted by Cardi's long time longtime stylist Tokyo Stylez and took at least three hours to complete. Fans commented about how beautiful the unique hairstyle is but questioned how the rapper was going to sleep that night. Let's hope those pigtails can be twisted off and be thrown on the nightstand.
Like what you read? Follow me on Instagram