HILARIOUS! Baby's First Steps Photobombed By Pooping Dog… And THEN… A Surprise Ending!
As if this moment wasn't funny enough! This dog won't be upstaged. When toddler Lydia walks for the first time, the room erupts in cheers! But when the dog assumes that position everyone recognizes, things get a little messy. And THEN, something happens that makes THIS one UNFORGETTABLE moment.
For more viral videos, follow @BrianBalthazar on twitter!
CAUGHT ON TAPE: Ryan Seacrest Falls Out Of His Chair On Live TV, Goes Viral
Ryan Seacrest was just trying to catch a flying beach ball. What he caught was the stage floor. This is why people watch live TV…anything can happen, and when it does, you can't tape it over again! Let's see how he feels tomorrow because that looked like it could have hurt! (Is it just my imagination or does it look like his ankle might have gotten caught in the chair?)
Video of Taylor Swift On Painkillers, And Her Reaction To It, Is Adorable.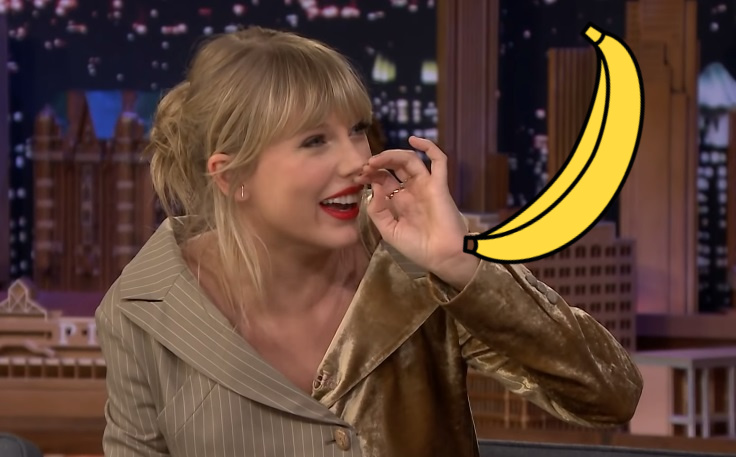 Jimmy Fallon played the ultimate trick on Taylor Swift… somehow managing to get video her own MOTHER took of her after getting Lasik surgery. The result, which captures Swift having an emotional moment over a banana, was played before her eyes on The Tonight Show.
Her reaction is just another reason to love Taylor Swift.
WATCH: Ducks Adorably Eat Peas With The Same Terrifying Fervor As Piranhas Eating Meat
I've never seen ducks eat peas before, but now that I know, I would never get in their way.
Seriously, I've never seen ducks eat peas before, but now that I know, I would never get in their way.
A imgur user named Conniverse has ducks. We're used to feeding ducks when we were kids, things like bread, etc. and that's not a great thing. Ducks need nutrition too, and it turns out peas are just the thing. And GOD do they love them. Get out of their way! They're cute, but holy hell.