POP INTERVIEW: "Confessions of a Marriage Counselor" Actor Zach Sale
Zach Sale refers to himself as "an up and coming actor," but his IMDB resume is incredible for someone who didn't begin acting tryouts until several years ago. His dreams of becoming a lawyer n the past and hopes for more lead roles in the future, you can catch his first big supporting role in Tyler Perry's Temptation: Confessions of a Marriage Counselor, opening March 29.
Working on a Tyler Perry film is a huge deal. I firmly believe one day people will look back on our era with greater appreciation for what he has done for African-Americans to truly rival everyone else by not only having what mainstream moviegoers (wrongly) call "black movies," but amazing movies with tremendous success. How did you feel working on "Confessions of a Marriage Counselor?"
I was just excited to work with Tyler Perry himself! Having started my acting roots in Atlanta and it being such an important place in my life, what Tyler Perry has done and brought to the actors, producers, and really just anyone in the business has been profound to the local community; there's no misrepresenting Tyler Perry when you say he's done a lot for the local entertainment industry in and around Atlanta. Meeting him for the first time was exciting and intimidating at the same time. I wanted to slap him a high-five and tell him how honored I was to get to work with him. I think T.P. has definitely made a mark for himself in history with his take on "black movies" and their great success, but also just making the niche he has in Hollywood. He really is a point of inspiration for everyone, especially an actor tackling this industry with no connections to start with, but rather building relationships throughout his career based off his talent and perseverance. I can relate to that.
What did you learn while working with him? What did you learn from other actors? And I hate to ask, but was it unbearable having all the paparazzi around the set when they covered Kim Kardashian?
Efficiency…I learned efficiency from T.P. He sets up shots, and he talks with his actors and crew with clear communication. Everyone knows what he wants when he says action. He doesn't settle either, he'll go for a shot until he sees it the way he saw it played out in his head. He really is something else to watch work. I truly look forward to my next chance to be directed by him. My co-stars were all completely fabulous. It's so relieving and rewarding to walk onto the set of a project you have passion for and work with such talented actors who bring the best out of you. The paparazzi do love Kim, as far as myself, I'm an actor and I'm use to cameras so I really didn't notice while I was on set.
As a recent Atlantan, how does/did the "Southern gentleman" aspect influence you and come out in your acting?
The "Southern Gentlemen" aspect of me can probably be seen in most everything I do as I was born and raised in the South. That was one of the big things after I moved to L.A. I remember people saying to me when I first got out here that it takes 6 months to lose the "hospitality thing." Well it's been a lot longer than that and it's still hanging on to me. Haha. If a character in the script calls for it even better!
How does doing television compare to film for you? You just did "The Vampire Diaries."
The cast and crew. When I worked on "The Vampire Diaries" and "Burn Notice" the cast and crew were just so tight, like an extended family. Everybody had been together for so many years that they just knew where everything went and where everyone needed to be. I have actually made some great friends whom I talk with frequently from both of those sets. The film sets that I have worked on have been great though. The cast and especially the crew have been awesome. I remember on the set of "Fast 5" there were a lot of practical jokes getting played.
You have since moved out to Los Angeles to further pursue your acting career. What kind of work, if you could choose which roles you land, do you want? Do you see yourself as a strong drama actor, a romantic lead or an action star?
Drama is definitely something I love and see a lot of action in. I love provoking emotion from a crowd. I want them to leave the theater with my performance still on their mind. I started exploring writing and have begun writing a feature with my wife and friend, Keith Hodder. We worked together on the award winning short, "The Tortured," and have been friends since. My wife, Jax, and I do a lot of sketch writing and ideas slinging with comedy pieces. I recently just attended The Groundlings School and have been flexing my passion for Improv; absolutely love it!
You credited your wife for your successes so far in a recent interview. What about her makes you feel like you can take on the world and succeed at work?
Jax asked me once, if I could do my dream job what would it be? Three years later I'm talking to Brian Balthazar's "Pop Goes the Week" about my part in a Tyler Perry film. There's nothing I can't do without my wife by my side. Everybody should have a "Jax" of their own. She's my own personal MUSE…not to mention my soul mate. She's the most accomplished person I've ever met. I love you Mrs. Sale.
What are your plans for the future?
Can you plan for the future? I'll continue training and pursuing what I love…
POP UPDATE: Justin Bieber, "Friends" For Life, And The Critics Choice Awards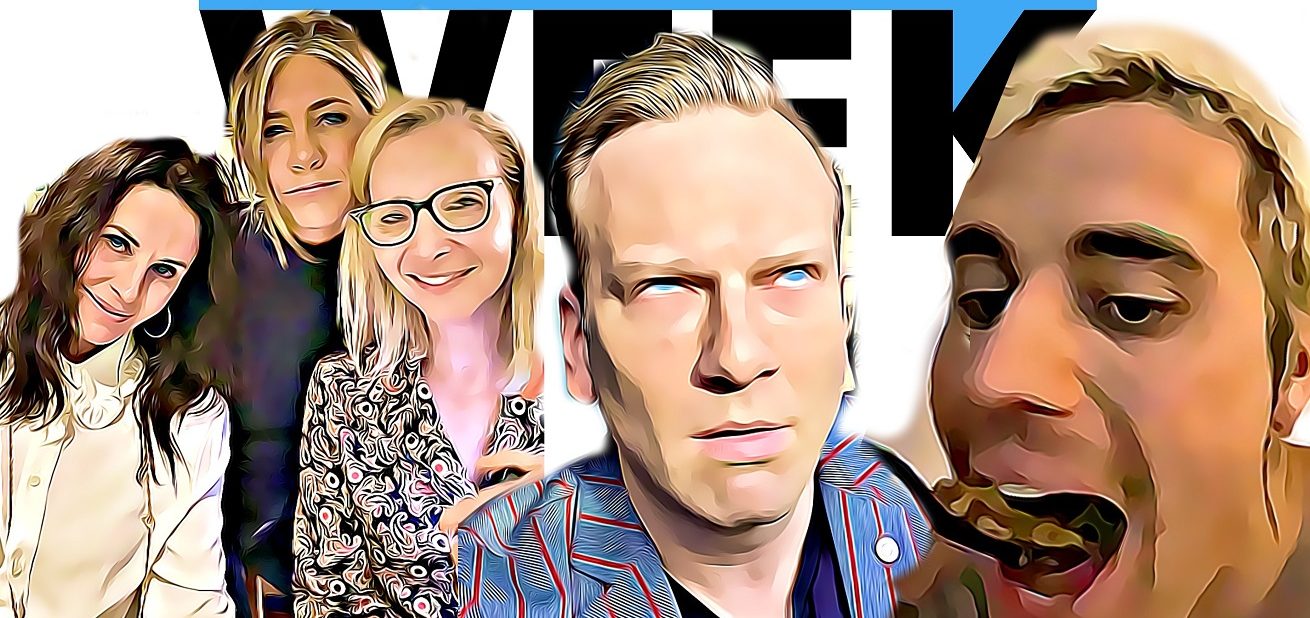 We're going to be doing some quick video updates whenever we can! Here's the latest! Justin Bieber begging for streams, (while you can hear him chew – ew), the ladies of Friends reunited, and mother nature. Take a look!
Courteney Cox's Instagram Caption Is Every Parent With A Teenage Kid
Have you heard? It's 2020 and we're all supposed to music videos on TikTok. Courteney Cox is no exception. The TV star posted an instagram of her and her daughter Coco dancing it out, with the hilarious caption, "Wanna see your child lose their patience? Do a TikTok with them."
Also, how long does it take to actually learn one of these routines? It seems very time consuming.
What I was really hoping for was video of her daughter losing her patience, but what we got was a pretty strong routine!
Former Law And Order Actress Representing Herself In Court? Diane Neal Claims Her Attorneys In Abuse Case Dropped Her, Leaving Her To Fend For Herself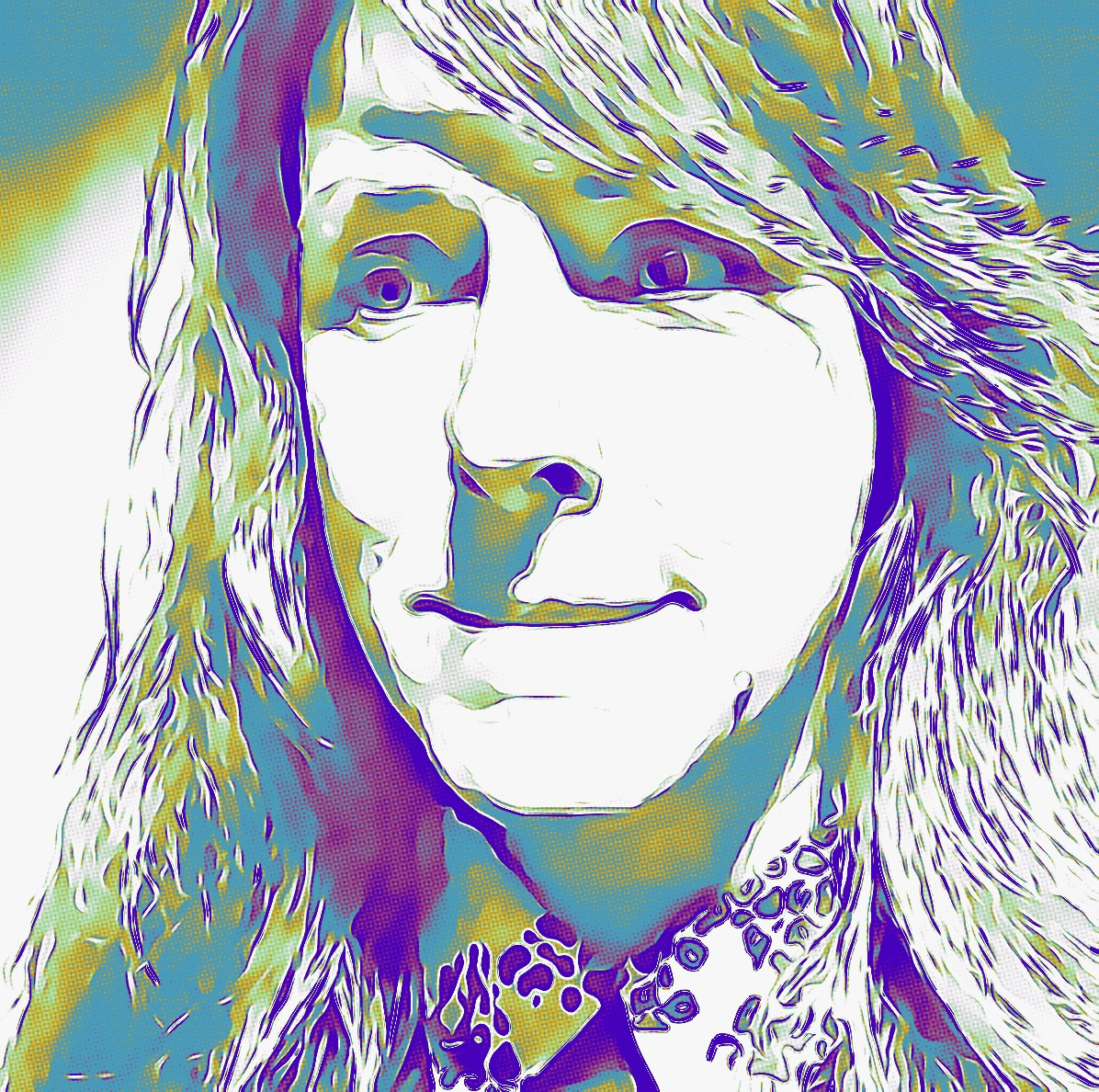 In an emotional, now deleted instagram post, actress Diane Neal claims her attorneys have dropped her – leaving the actress who once played assistant district attorney Casey Nowak to try her hand at being an attorney in real life.
Neal has been embroiled in a vicious legal battle that has spanned more than two years. It began when Neal filed a lawsuit alleging her ex, magician JB Benn, was a "manipulative and maniacal fraudster," who had "defrauded her of millions" and "violently inflicted emotional distress," according to The Daily Beast. She claims Benn subjected her to "a campaign of isolation, terror and (physical and sexual) assault, and destroyed her reputation." She also claims he once cut her dogs throat. In turn, Benn has a lawsuit against Neal, claiming she owes him money for property they shared, and that she frequently threatened him. Part of his case: a damning recording in which the female voice, which he claims is Neal, threatens him and his dog. Listen to that tape HERE. It's intense.
The truth is, the story is so full of battling accusations that it's probably best to read the FULL list chronicled in this Oxygen article.
But today, in an emotional instagram post which she later deleted, (but copies have which have been retained and posted) a dramatic turn. Neal claims her attorneys have dropped her with no warning.
She speaks directly to her camera phone, saying, "So this is my version of hell. And there he is walking right past me right there" she says, referencing a man whose face cannot be seen. "So, I have been put in a situation by my own attorneys who decided to drop me as a client yesterday afternoon with absolutely no warning, wherein I have to represent myself in court. Because this is what happens to victims of abuse. My attorney yesterday accused me of having an inappropriate relation with (unintelligible**), which is not at all even remotely, a thousand times not true. Has done all kinds of things and … saying it was my fault for being abused. So wish me luck. It's terrifying, but I am doing this for every woman who can't do it for themselves. I stand for all of us."
**please note that the words here were difficult to make out. We have our interpretations but don't want to speculate without confirmation.
It's unclear what the nature of the current court hearing is intended to cover today.
View this post on Instagram
Neal played Casey Novak on Law & Order: Special Victims Unit for five seasons,and continued her acting career on NCIS, NCIS: New Orleans, Suits and 30 Rock. Most recently she became involved in politics, running as an independent for the U.S. House of Representatives in New York's 19th congressional district.