POP INTERVIEW: "The Tonight Show" Magician Michael Carbonaro
Actor/magician Michael Carbonaro may be most recognized for his Tonight Show appearances as "The Magic Clerk." During each sketch, he plays magic pranks on unsuspecting convenience store customers. Carbonaro's Easter prank generated over 1 million YouTube views in a few short days.
Actor/magician Michael Carbonaro may be most recognized for his Tonight Show appearances as "The Magic Clerk." During each sketch, he plays magic pranks on unsuspecting convenience store customers. Carbonaro's Easter prank generated over 1 million YouTube views in a few short days.
Kids at my school watched these late night shows every night. Are major of your fans teens and preteens?
We get fans from across the board. I think there is really something in it for everyone. I have people who say their toddlers love some of the bits we do with live animals- and adults get into the more cerebral magic, like when a full sized wine bottle comes out of a flat envelope, or I convince them that their money is counterfeit -by 'wiping' the ink off of a bill they hand me, right in front of their eyes.
Why do you think some pranking "victims" don't notice anything you're doing? Like the obvious clothing change bit in one?
It's amazing how we can be so involved in our own little worlds, that we don't see things that happen right before our eyes. In one instance, I had someone so focused, by diverting their attention to what was on the table in front of them- that they didn't notice that when I stood up from the table, that I wasn't wearing any pants!
Have any people ever gotten scarily mad at you during a 'Magic Clerk' taping?
We've caused a lot of big screams and wild reactions, like when I made a Tarantula crawl out of a bag of chips someone was buying… but the whole idea is to have fun with people, we are never mean-spirited. Everyone always walks away with a good laugh.
Which of your tapings didn't go as planned and came out better as a result?
One day, someone came into the store and bought chocolates that came in a flat rectangular box- and I didn't plan to do it, but in seeing how perfect the size of the box was -right in the moment, I remembered a secret trick that my good friend and fellow magician, Helder Guimarães, had taught me. I told the customer that I had lost my iPhone, and asked if they could call it for me… Suddenly.. my phone was inside the box of chocolates that they were holding! It was one of those perfect magical moments that couldn't have been planned any better!
How did you get involved with "The Tonight Show?"
I met with writer and director, Beth Einhorn of "The Tonight Show," who wanted to do something with magic and hidden cameras in a convenience store. I came up with ideas that I could do posed as a store clerk, where the moments would be 'magical, but somehow plausable' -that is to say- I wanted people to react not like they had seen a 'magic-trick' but as if something really happened that was impossible. Beth and I hit it off extremely well. We both share the same vision of making things fun and playful, where everyone is amazed, and always has a good time.
We don't see enough magic on TV anymore. If you could make it big in this time period, would you do an adult humor show or a family show? What would you do for sketches?
I'd like to continue doing both! Family-Friendly by day… and then a little darker by night!
How can kids practice magic at home?
I learned magic from reading lots of magic books, 'Mark Wilson's Complete Course in Magic' was a good start. I would practice in my room in front of a mirror or show endless tricks at first to my cat, then to my Mom and then when I was confident with what I was doing -I started gathering audiences together at family parties. There are some cool outlets for kids too like 'Tannens Magic Camp.' A whole week long Summer Camp- all about magic! Careful though… it's easy to get hooked!
Watch his Easter video everyone is talking about!
POP UPDATE: Justin Bieber, "Friends" For Life, And The Critics Choice Awards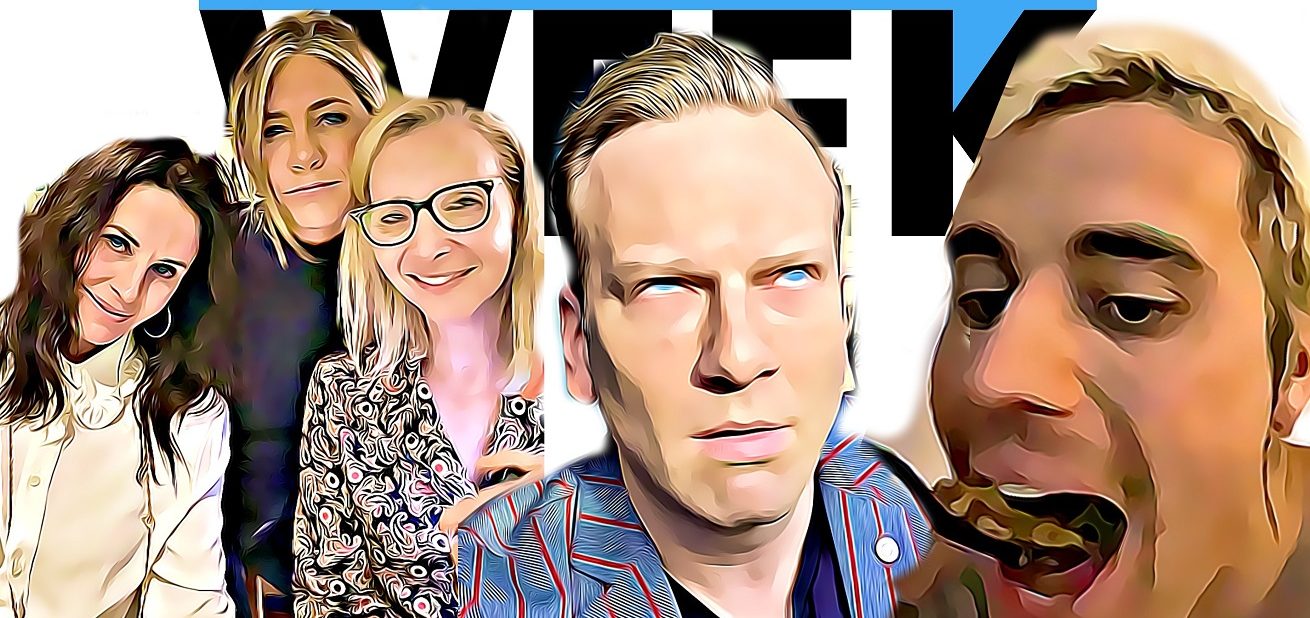 We're going to be doing some quick video updates whenever we can! Here's the latest! Justin Bieber begging for streams, (while you can hear him chew – ew), the ladies of Friends reunited, and mother nature. Take a look!
Courteney Cox's Instagram Caption Is Every Parent With A Teenage Kid
Have you heard? It's 2020 and we're all supposed to music videos on TikTok. Courteney Cox is no exception. The TV star posted an instagram of her and her daughter Coco dancing it out, with the hilarious caption, "Wanna see your child lose their patience? Do a TikTok with them."
Also, how long does it take to actually learn one of these routines? It seems very time consuming.
What I was really hoping for was video of her daughter losing her patience, but what we got was a pretty strong routine!
Former Law And Order Actress Representing Herself In Court? Diane Neal Claims Her Attorneys In Abuse Case Dropped Her, Leaving Her To Fend For Herself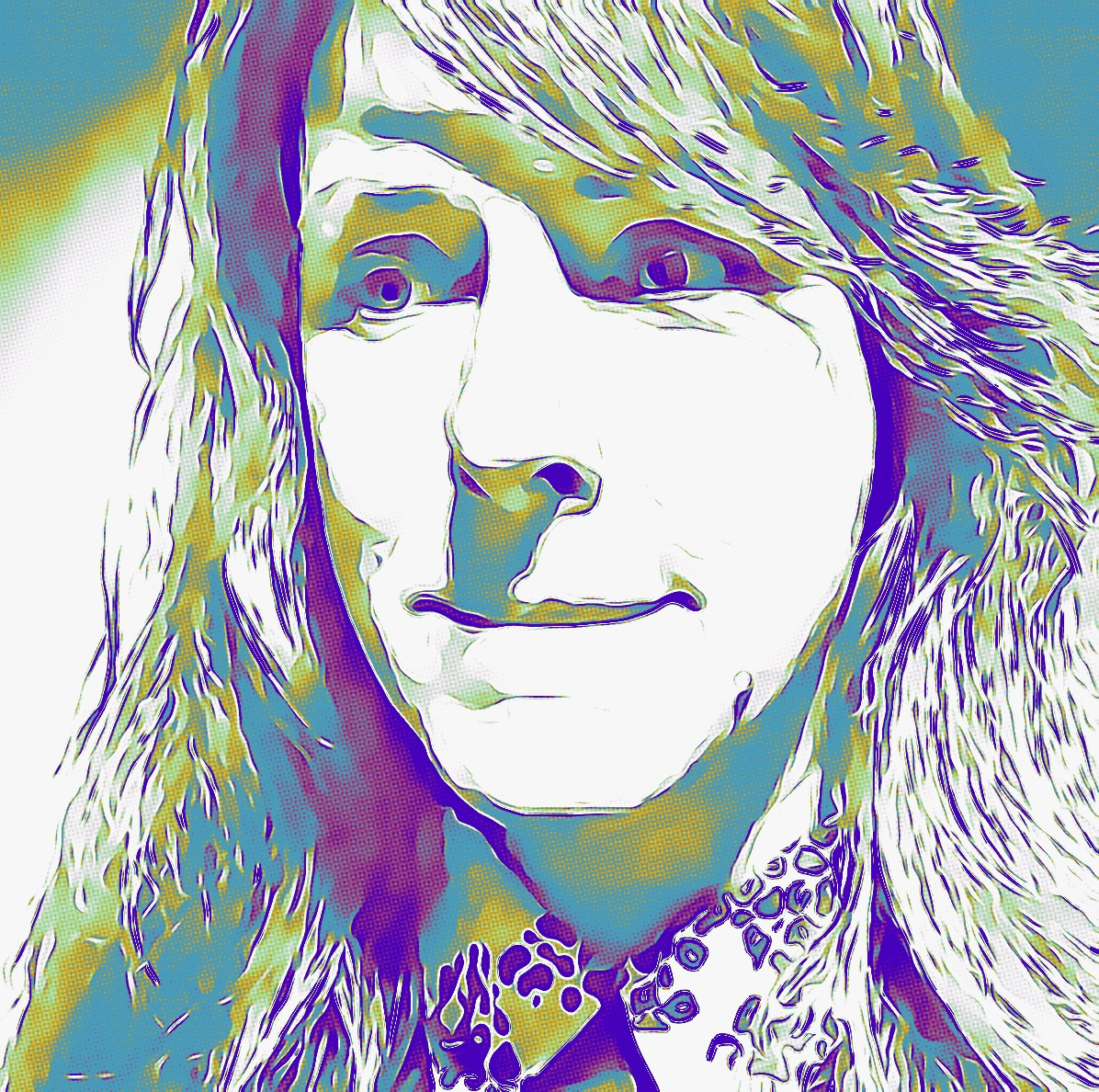 In an emotional, now deleted instagram post, actress Diane Neal claims her attorneys have dropped her – leaving the actress who once played assistant district attorney Casey Nowak to try her hand at being an attorney in real life.
Neal has been embroiled in a vicious legal battle that has spanned more than two years. It began when Neal filed a lawsuit alleging her ex, magician JB Benn, was a "manipulative and maniacal fraudster," who had "defrauded her of millions" and "violently inflicted emotional distress," according to The Daily Beast. She claims Benn subjected her to "a campaign of isolation, terror and (physical and sexual) assault, and destroyed her reputation." She also claims he once cut her dogs throat. In turn, Benn has a lawsuit against Neal, claiming she owes him money for property they shared, and that she frequently threatened him. Part of his case: a damning recording in which the female voice, which he claims is Neal, threatens him and his dog. Listen to that tape HERE. It's intense.
The truth is, the story is so full of battling accusations that it's probably best to read the FULL list chronicled in this Oxygen article.
But today, in an emotional instagram post which she later deleted, (but copies have which have been retained and posted) a dramatic turn. Neal claims her attorneys have dropped her with no warning.
She speaks directly to her camera phone, saying, "So this is my version of hell. And there he is walking right past me right there" she says, referencing a man whose face cannot be seen. "So, I have been put in a situation by my own attorneys who decided to drop me as a client yesterday afternoon with absolutely no warning, wherein I have to represent myself in court. Because this is what happens to victims of abuse. My attorney yesterday accused me of having an inappropriate relation with (unintelligible**), which is not at all even remotely, a thousand times not true. Has done all kinds of things and … saying it was my fault for being abused. So wish me luck. It's terrifying, but I am doing this for every woman who can't do it for themselves. I stand for all of us."
**please note that the words here were difficult to make out. We have our interpretations but don't want to speculate without confirmation.
It's unclear what the nature of the current court hearing is intended to cover today.
View this post on Instagram
Neal played Casey Novak on Law & Order: Special Victims Unit for five seasons,and continued her acting career on NCIS, NCIS: New Orleans, Suits and 30 Rock. Most recently she became involved in politics, running as an independent for the U.S. House of Representatives in New York's 19th congressional district.