MOVIE REVIEW- EVIL DEAD Silences Horror Remake Critics, Underlined By a Brilliant Director and Unrelenting Performance From Jane Levy
EVIL DEAD is led by a breakthrough director and show stopping performance from Jane Levy.
In the Early 1980's Sam Raimi got together with friends and made a cheap horror flick about friends that go to a cabin in the woods and awake an evil demon. The movie became the stuff of legend, all while introducing the world to Bruce Campbell and a new version of horror, complete with slapstick, gory fun.
Now with all that, we have to remember that that little horror flick was cheaply made, and not an acting triumph by far (aside from the notable performance from Campbell). Its real success lied in the director. As you watched Raimi's bloody film, you got the feeling somewhere the cast  was laughing hysterically at you as you squirmed through the raunchy violence. He created dollar store camera tricks that became legendary within the indie horror circuit, and the EVIL DEAD easily became that  cool horror flick you watch with your friends on a stormy Friday night.
Fast forward to 2013, more than 30 years after the first EVIL DEAD, and that triumph has been passed on. Raimi and Campbell joined forces to reboot the franchise with newbie director Fede Alvarez at the helm, and have reworked the story to make this (besides the not so casual nod to the franchise and the almost slapstick, ultra-gore contained throughout),  a fresh look for both fans and non-fans alike.
Mia (Jane Levy), is a troubled addict looking to come clean with the help of her barely around brother David (Shiloh Fernandez), his girlfriend Natalie (Elizabeth Blackmore), and Mia's two good friends Eric (Lou Taylor Pucci) and Olivia (Jessica Lucas). The group heads to Mia and David's creepy cabin, (obviously located deep in the woods) to get Mia to quit cold turkey. Early on we are warned that this is not Mia's first attempt at being sober, and she has a knack for erratic and reckless behavior in the process.  This makes for a somewhat helpless heroine, especially when things start getting strange, (it's hard for any friends to believe her when she talks about seeing faces, and we can understand why–especially following her rough encounter with a tree…)
Soon enough, the group discovers, among many other things, a basement filled with skinned cats, a shotgun, a shed filled with tools, a book wrapped in barbed wire and a black garbage bag.  And when that glorious spell from that little book is read, the fun begins…
EVIL DEAD is by far the best of the  long line of horror reboots that studios have recently shelled out.  Raimi took Alvarez under his wing and Alvarez succeeds tremendously. After a brutal opening scene, Alvarez's ode to THE SHINING creates scale for the events to come, and during some beautiful, overwhelming shots introducing the cabin and its surroundings, he shows us every gruesome tool that will be used by the demon later on as nonchalantly as possible (slick).
Once we start to get into the meat of the story, the characters take over. Jane Levy plays the hopeless and helpless addict perfectly. Her moans and screams as she struggles to sober up are amazingly convincing, and from the moment the demon possesses her, she becomes a whole different person, handling disturbing moments with horrifying glee as she laughs, curses and giggles throughout every scene. We have seen plenty of actresses handle the girl possessed role yet not since Linda Blair in THE EXORCIST has one been so convincing.
EVIL DEAD is an outstanding work of horror from a genre that remains inconsistent at best. Beautifully shot, solid acting, and top notch effects (not to mention enough blood to make Dario Argento blush), it is one of the first must-see horror films of the year. Fans of the original should flock to theaters, and so should horror fans, as this might be the first glimpse of great bloody horror in many years.
NOTE-Stay after the credits for an important narration and a short post credits sequence.
The Invisible Man Movie Trailer Looks Terrifying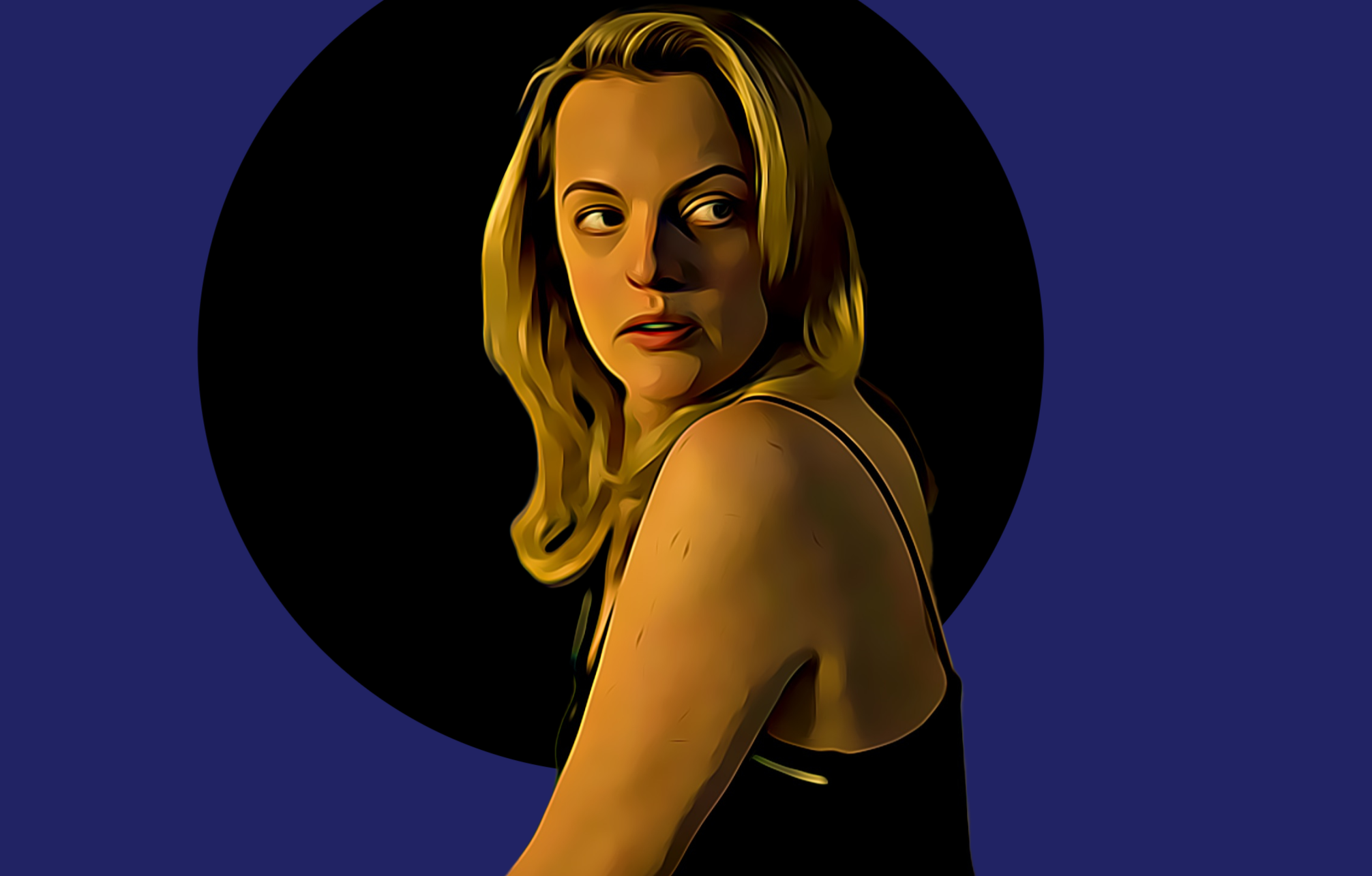 The idea of being invisible has intrigued us for more than 100 years. HG Wells released his book The Invisible Man in 1897 and we've been obsessed with the idea ever since. Leave it to Hollywood (and the incredible actress Elisabeth Moss) to find a new way to have us on the edge of our seats. This one has endless opportunities for jump scares (those sudden out of nowhere startling moments that I hate because they're so damned effective) and the plot set up is pretty compelling. I'll be there for this one!
The Invisible man hits Theaters February 28 https://www.TheInvisibleManMovie.com
Check Out The Trailer For HUSTLERS, Starring J Lo, Lizzo, and Cardi B!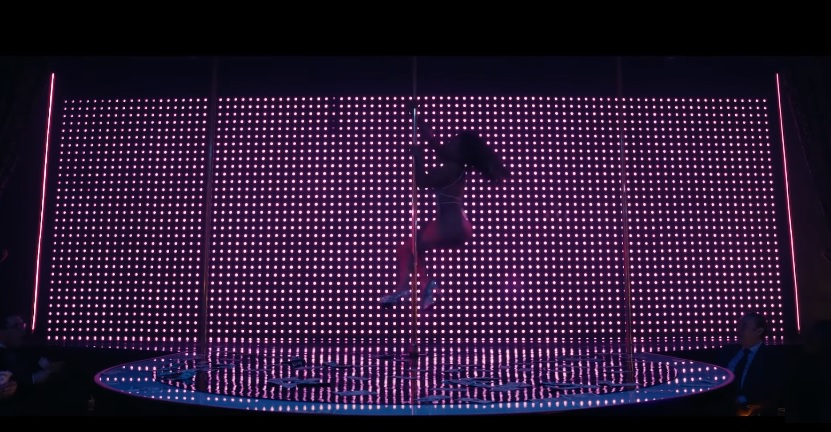 At long last, we are getting a look at the star-studded film "Hustlers."
The movie seems to have it all for the 2019 world – stripping, revenge and a great heist.
Constance Wu of Crazy Rich Asians is the lead character, but today the buzz is all about Jennifer Lopez and Cardi B.
Let's also give a shout for girl power! "Hustlers" is directed and scripted by Lorene Scafaria.
The movie hits US Screens on September 13.
TRAILER: The New 'Child's Play' Movie Looks So Chuckin' Scary
The new Child's Play movie launches Chucky into the 21st century for some technologically advanced terror.
After watching this trailer, you may be packing your bags and heading to Amish country because Child's Play looks like a technological nightmare brought to life. In the reboot of the classic 1988 film, Buddi Dolls are the toy on every child's wishlist because their connection to technology allows them to truly become your best friend. These new and improved Buddi Dolls come complete with an app that links the doll to every electronic device in your home…enter updated, terrifying plot twist! When a young boy's Buddi Doll, Chucky, becomes corrupt, he goes on a killing spree that promises to be even more gory than the film's original!
Mark Hamill voices the murderous Buddi Doll, Chucky, as the film stars Gabriel Bateman as Andy, Chucky's 13-year old owner, Aubrey Plaza as Andy's mom and Brian Tyree Henry as the detective investigating the strange string of murders. The film is set to release on June 21 and you can bet I will be avoiding toy stores for the entire summer.
Check out the frightening trailer below!
Like what you read? Follow @ChrisSiretz on Twitter and Instagram