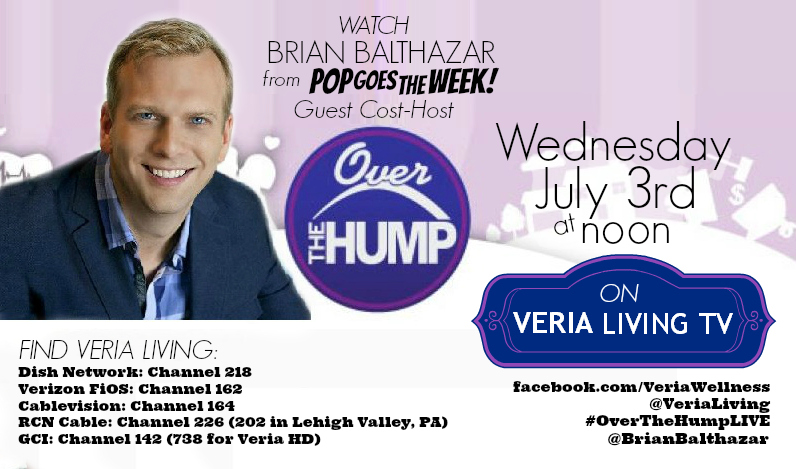 I'm very excited to be guest-co-hosting Over The Hump LIVE this Wednesday on Veria Living TV!
Hosted by Laurie Dhue, Over The Hump is all about helping people get over life's stumbling blocks… from health, to sex, to personal finance and more!
Wednesday's edition is LIVE, and a great roster of guests will be helping viewers answer their financial questions!
(Call 855-UR-VERIA during the show with yours!) Or find the show on facebook and twitter!
Here's where you can find Veria Living on your cable provider!
Dish Network on Channel 218
Verizon FiOS on Channel 162
Cablevision on Channel 164
RCN Cable on Channel 226 (Channel 202 in Lehigh Valley, PA) GCI on Channel 142 (Channel 738 for Veria HD)