POP INTERVIEW: Julia LeStage Fills Us In on the Royal Baby!
It's been one day, and the commotion hasn't settled here across the pond with royal baby excitement! Royal expert Julia LeStage guides us along with giving birth at the same hospital and an insight into the royals' lives.
What have your experiences been interacting with the royals and people surrounding them?
I found everyone that I came in contact with at both Buckingham Palace and Windsor Castle to be exceptionally polite and delightful. When I filmed at the palaces, I did always wear skirts below my knee and never trousers. It was good for me.
You had your baby in the same kind of suites area as the royal family. What experience is the Duchess probably having?
I had my first child in one of the private hospitals very much like where the Duchess is now. My husband had his own bedroom right next to mine; we were served dinner in our room with champagne every night. I had a manicure, pedicure and massages in between breastfeeding. As it should be for all new mothers! My OB had the "Royal Appointment," that is, he looked after those at Buckingham Palace and me. He was adorable and delivered my first child in a three-piece suit and white wellington boots. I do consider all three of my daughters princesses.
What kinds of things might the royals have hidden from the media during her pregnancy?
Probably the same things all pregnant woman try to hide? Stretch marks, morning sickness and bad moods from being enormous? It is hard to hide much when one is with child. Royal or not.
What happened with your documentaries being canceled by the TV network, ITV? Princess Diana was about to disclose her affair, so why wouldn't they let you air the stories anyway? Everyone was going to learn the family wasn't perfect.
The day after Princess Diana did her interview with Martin Bashir on the BBC, I went to the TV network, ITV, who had commissioned the documentaries of Windsor Castle and Buckingham Palace. The documentaries we were woking on with the palaces were in an effort to share more of their lives with the public, to be more open. Everything was put on hold, as one might expect. I don't believe the royal family ever thought they were perfect; they are human beings. And they were entering the world of new media, and like all of us, wanted to be thoughtful and careful about exposure. We all want to manage our own images in the media well, on and offline.
What is changing about life for the royal family with new technology? And for the media covering them as well?
I assume it is the same for all commoners: less privacy. And I suspect, with good support, easier ways to communicate news on their terms. Changes or not, I do not believe the Queen will have a Twitter account anytime soon, and @Queen and @ER are taken. But then, does your grandmother tweet?
Do you think the queen has lightened since Princess Diana's death? She WAS a Bond girl.
The Queen is known to be very charming, clever and game. The Olympics gave her a chance to show that side. And who wouldn't jump out of a plane for Daniel Craig?
What cultural value does the monarchy have on people in the UK and around the globe? Why does the world stop?
Most people like to have some place to go to pause, escape and dream in their heads and hearts. And, standing in front of Buckingham Palace as dark skies over a London night roll in and the Union Jack waves to say the Queen is in residence and the guards change – it is a good place to start. The UK monarchy for many all over the world is a modern, real life fairytale. The royal family are steeped in a rich and long history, grace, pomp, circumstance, tradition, hard work and luck. For most who do not live that life, everyday is hard and not often sparkling. Who doesn't want to stop and have a Cinderella moment? Only with better clothes, hats and jewelry. I do.
Besides this part of your life, you have a weather app, Weathermob. What does it do?
Samuel Johnson, the British author, once said, "It is commonly observed, that when two Englishmen meet, their first talk is of the weather; they are in haste to tell each other, what each must already know, that it is hot or cold, bright or cloudy, windy or calm."
I lived in the UK for almost 12 years and also went to University there; it rained a lot. And I talked about it, a lot. British weather plays more of a part of the everyday lives of the the Brits than the Queen and, it is talked about even more. It even rains on the Queen…
I wanted to create a place for all people to go to complain, celebrate and share the weather they are in, real-time. Now-casting. And, I believed that if we could NOT get the Brits to talk about the weather, no one would. But they did and do, daily and so do 136 other countries; talk about the weather on Weathermob.
Mark Twain, the American author, said, "Everyone always talks about the weather, but no one every does anything about it." So I did. Do join us on @weathermob and download the app! It is free in the App Store.
Foodies Rejoice! You Can Build Your Breakfast With This New Lego Waffle Maker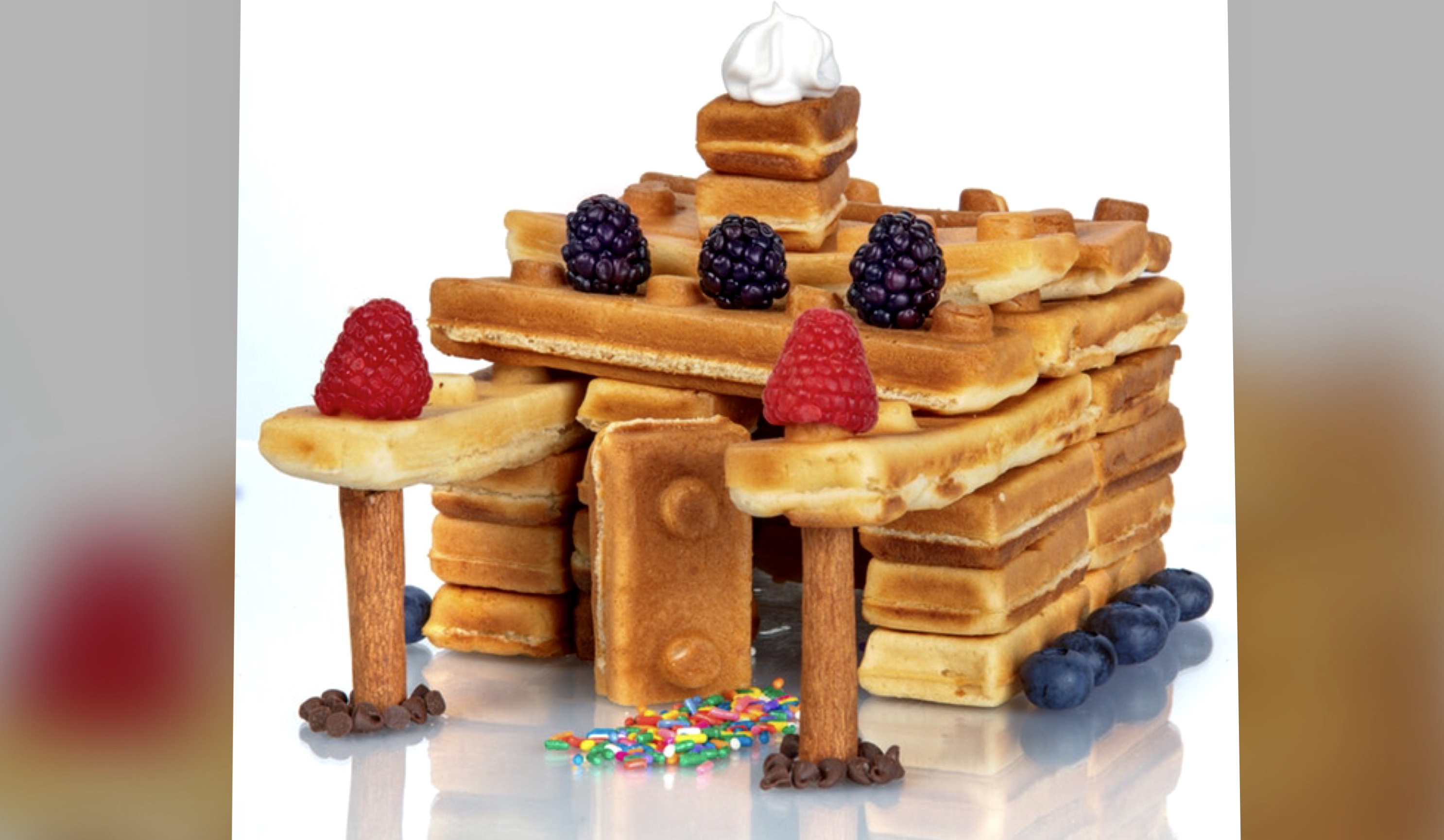 Finally an excuse to play with your food.
Breakfast is the most important meal of the day but maybe it can be the most fun too? Well there is a new kitchen gadget in the works that would definitely bring creativity to your morning routine. The Building Brick Waffle Maker turns ordinary waffle batter into interlocking building blocks so you can construct your own carb castle. The waffle maker makes 14 bricks at a time so there are plenty of pieces to play with. The company behind the maker also produces construction plates that make for the perfect base for your waffle creation.
If you're hankering for a waffle brick you might have to wait just a little bit longer sadly. The maker launched on Kickstarter with a goal of raising $7,500. At the time of writing this, the Kickstarter is up to a whopping $77,000! That's a lot of legos! According to the site, pledging $50 will get you one waffle maker, $75 will get you one waffle maker and two construction plates, $95 will get you two waffle makers, and $100 will get you one waffle maker and four construction plates – all of which will be delivered in August 2020.
Maybe it's time to Leggo the Eggo and start making waffle creations at home!
Like what you read? Follow me on Instagram
VIDEO: "Quarantine With Me" Is The Perfect Song For Social Distancing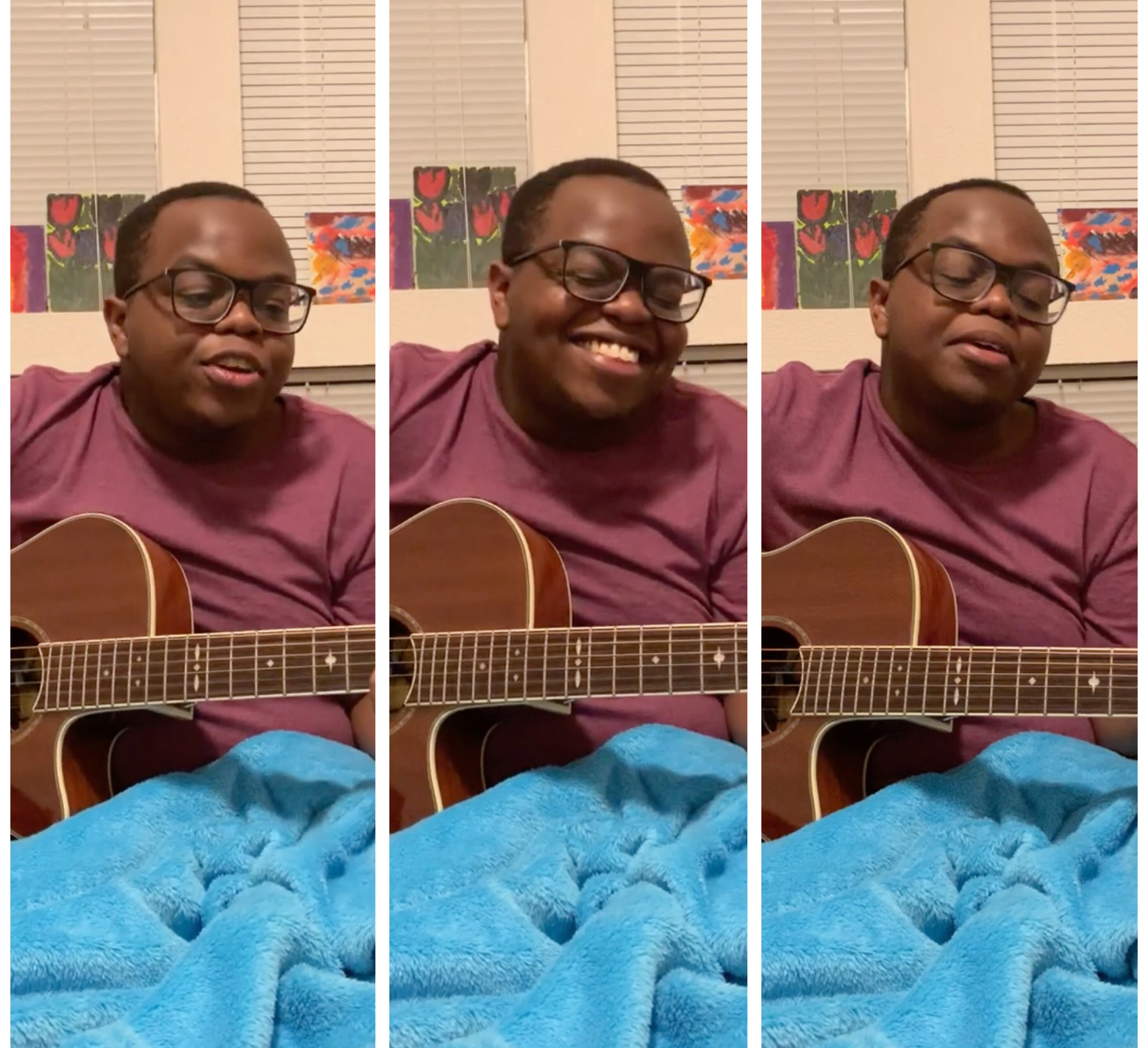 "You can put your hand in mine…once you washed it for the recommended 20 seconds time" is just the first line of this comically informative, coronavirus-themed ballad.
They say "necessity is the mother of invention." Well, you may not have known you needed a coronavirus-themed ballad but once you hear it, your quarantine will never be the same.  David Sikabwe, a 22-year-old student at UT Austin, took to Twitter to give a little corona-concert with a charming song he wrote entitled "Quarantine With Me." The song is oddly beautiful while still chock filled with good information about staying healthy during the global pandemic.
When speaking with Mashable, Sikabwe said the reasoning behind writing the song was sort of random:
"The song was really just a random idea I had. There are a lot of songs written about staying home with someone you care about like 'Nothing' by Bruno Mars an 'Do You Wanna Do Nothing with Me' by Lawrence. I figured that sentiment had a special significance with the looming specter of this disease."
Hope this song helps bring some levity to your quarantine. Be sure to share with friends…FROM A SAFE DISTANCE!
Like what you read? Follow me on Instagram
Watch Brian Balthazar and Wendy Williams Talk About What's Trending Now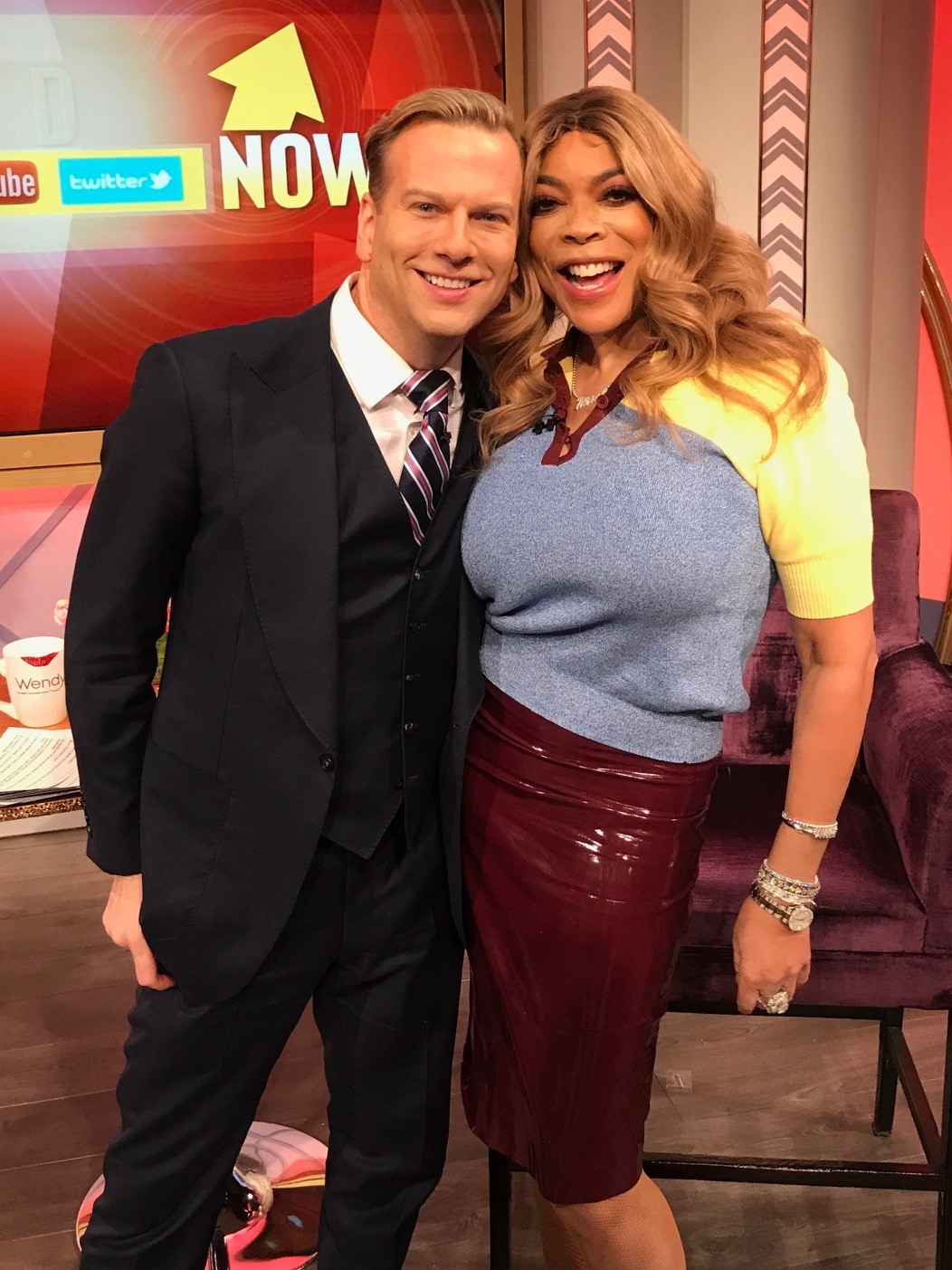 Always SO much fun going on the Wendy Williams show to talk about what's trending! In this case, the best part (for me at least!) was wearing a creating by art director Michael Lee Scott, who recreated the iconic hat worn by Billy Porter at the Grammys! What a recreation!
Brian Balthazar Billy Porter Hat