CUTE VIDEO: Baby Steals The Show From Twerking Ladies
Kids learn by watching – so let's just say this baby has seen some moves!
YouTuber Alyce Brent writes:
Joking around and my nephew came and stole the show !
Something tells me this isn't the first time the little guy has seem some twerking! Adorable!!!
For more viral videos, follow @BrianBalthazar on twitter!
This Kid Flossing To 'Mamma Mia' On The Bag Pipes Is Bizarrely Entertaining
Talk about a fire within his soul, this kid dancing to ABBA's "Mamma Mia" being played on the bagpipes is quintessentially a perfect viral video.
There was a 50% chance you expected this post to be a Scottish-influenced, dental hygiene PSA wasn't there? Sadly, you're now realizing that we aren't talking about that kind of flossing, but I promise this to be even more entertaining than some quality gum care!
"Flossing," the popular dance move that has swept the nation was birthed by Russell Horning aka The Backpack Kid and was made famous during his appearance in a Katy Perry performance. Well, there's a new boss of the floss and it's this little boy who was caught flossing to a bagpipe rendition of the classic ABBA hit, "Mamma Mia." Not much else is known about the context of the video, but I can assure the combination of genres makes for some bizarre entertainment.
Giggle along to the thirty second clip below!
Like what you read? Follow @ChrisSiretz on Twitter and Instagram
KFC's New Computer Generated Colonel Sanders Is So Hot He's Finger Lickin' Good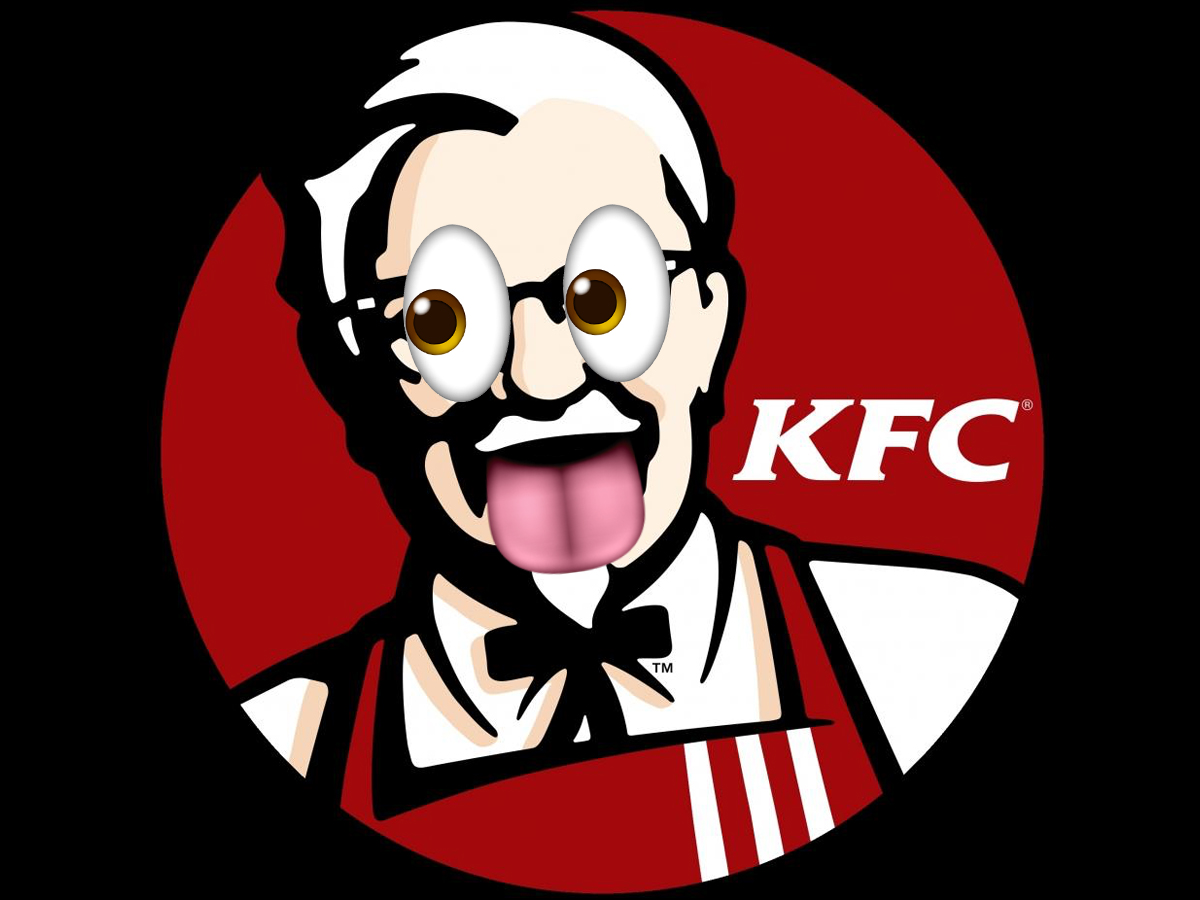 The robot apocalypse makes one more leap towards reality as I am officially crushing on a computer generated Colonel Sanders.
Over there past few years we have seen some interesting incarnations of KFC's instantly recognizable mascot, Colonel Sanders, but their newest one might just be the MOST interesting. Rather than hire a celebrity to don the mantle, KFC  computer generated an "instagram influencer" to advertise on their social media. Things only get weirder when you realize that the new CGI Colonel is actually quite the stud!
Look at that brooding face! Colonel Harland Sanders is a vision of beauty with steamy squinting eyes bespeckled by dashing horn rimmed glasses all perfectly situated under that gorgeously quaffed, salt and pepper hair.  Jeez all that's missing is a picture of him on a horse.
Oh wow. Gorgeous and connected to nature?! If only he had a bad boy tattoo, I would be reserving the wedding hall as we speak…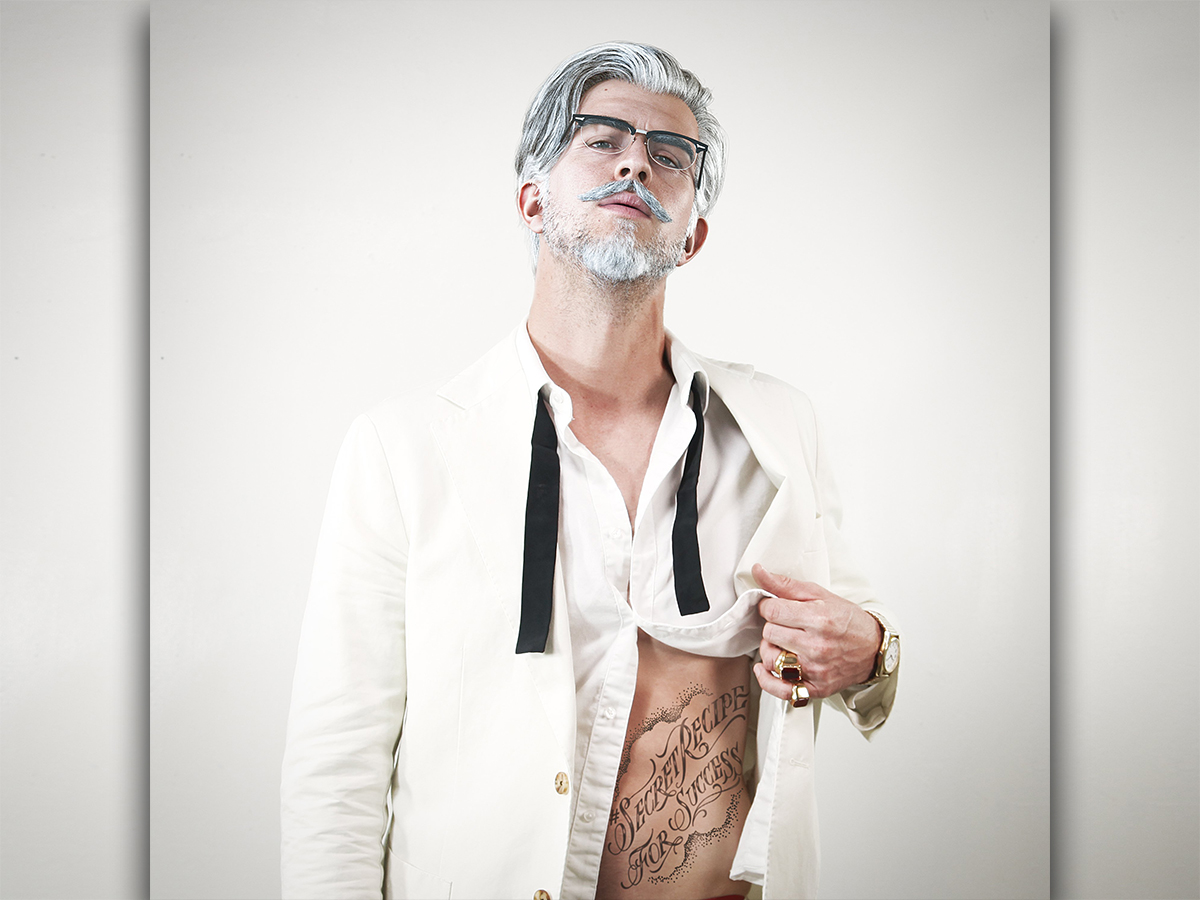 Gulp. I certainly hope KFC will be serving extra large drinks because the thirst is real! No word on whether the new Colonel will be gracing our television screens anytime soon, so for now we may have to just resort to double tapping our phone screens.
Like what you read? Follow @ChrisSiretz on Twitter and Instagram
Michael Bublé Hands A Security Guard The Mic And What She Does Next Will Astonish You
***UPDATE***
PGTW was alerted to the singer's name and it is Anitra Sharon!
There is talent all over the world just waiting to be discovered but I don't think Michael Bublé ever suspected there would be some so close to his stage.
There are only a few times in life where reality seems more like a movie. One of those rare instances happened at a Michael Bublé concert earlier this week. Over at the Oracle Arena in Oakland, CA, Bublé was treating fans to his velvet voice and undeniable charisma when he thought he'd pass the mic to a security guard just off stage. No one in that entire arena would have guessed that this woman could not only sing…but she can saaaaannngggg. The guard's rendition of the classic "At Last" is absolutely breathtaking. The entire video warms your heart from start to finish. Take a look below!
Omfg this just happened at the @MichaelBuble concert! (I had to trim it) YO- @OracleArena you've got a superstar employee! pic.twitter.com/fUZV7ZhjvR

— ✨Abby Dark Star✨ (@abbydarkstar) April 4, 2019
Anitra is no stranger to the microphone though. A quick YouTube search will show just how much talent this security guard has hidden underneath the vest! Click here to see for yourself!
Like what you read? Follow @ChrisSiretz on Twitter and Instagram