READ HERE: Be In The Know With April's Pop Culture Guide!
April showers make for an excellent excuse to both stay indoors and stay on top of all things pop culture. You don't want to be the one who shows up to work on Monday not privy to the big events of the weekend, only to have the receptionist laugh at you and then gather up the rest of the office to join in at your expense…it was one time Carol…To avoid workplace humiliation, I am here to give you a breakdown of the most exciting entertainment events this month. So let's mark our calendars and put Carol in her place.
Television: (Click title for more info)
The Last O.G. April 3rd TBS at 10:30p EST
Jersey Shore Family Vacation April 5th MTV at 8p EST
Killing Eve April 8th BBC at 8p EST
The Late Late Show Carpool Karaoke Special April 23rd CBS at 10p EST
Dancing With The Stars: All Athlete Edition April 30th ABC at 8p EST
*Editor's Choice*
Jesus Christ Superstar Live April 1st NBC at 8p EST
Why not start the month on a high note..? A little musical humor for you all. Jesus Christ Superstar Live looks like an amazing production, and something everyone will be talking about come Monday morning. There is a superstar cast with Sara Bareilles, Alice Cooper and, of course, John Legend who will portray Jesus himself. It's no coincidence that the show takes place during the last week of Jesus' life, and is airing on Easter Sunday. You will definitely need to crash after eating all those Cadbury Eggs, and what better way to do so then by catching this Andrew Lloyd Webber classic?
Movies (Click title for more info)
A Quite Place April 6th
Rampage April 6th
Duck Duck Goose April 20th
Super Troopers 2 April 20th
Avengers: Infinity War April 27th
Animal Crackers April 27th
I Feel Pretty April 27th
*Editor's Choice*
Blockers April 6th
It's pretty obvious that Avengers will sweep the box office this month, but there are other quality cinematic moments happening in April….like John Cena chugging beer through his anus in Blockers. This film looks hysterical and has great comedic actors. The aforementioned Cena, Leslie Mann, and Ike Barinholtz make the perfect comedic dream team as the unlikely trio who are trying to stop their kids from having sex on prom night. Rotten Tomatoes has already certified the film as "Fresh," and Seth Rogen is one of the producers so you can pretty much expect a memorial night at the movies.
Netflix
Behind The Curtain: Todrick Hall April 5th
Troy: Fall Of A City April 6th
Greg Davis: You Magnificent Beast April 10th
Spy Kids: Mission Critical April 20th
The Letdown  April 21st
Kevin James: Never Don't Give Up  April 24th
*Editor's Choice*
Seth Rogen's Hilarity for Charity April 6th
I am apparently a big Seth Rogen fan, as he is getting two shoutouts this month. You're welcome Seth. Rogen is known for his outrageous humor and his latest endeavor seems to give us more of what we love. The Netflix special is a variety show that will feature a number of hilarious acts. Many special guests are in attendance with the list ranging from Tiffany Haddish to James Corden to The Muppets. With such heavy hitters I am sure the special will keep us in stitches.
Music
Kylie Minogue Golden April 6th
Jason Aldean Rearview Town April 13th
Tinashe Joyride April 13th
Janelle Monae Dirty Computer April 27th
*Editor's Choice*
Cardi B Invasion Of Privacy April 6th
Belcalis Almanzar what are we going to do with you? Ever since Cardi B stepped onto the scene with her "bloody shoes" fans can't get enough of her. She certainly has the midas touch as every song she releases turns to gold. Even though she isn't winning any Pulitzer Prizes for her colorful lyrics, the girl knows how to construct an ear worm that keeps everyone dancing. If her first single from the album, "Be Careful," is any indicator of what to expect, it is safe to say fans will be pleased.
Broadway (Click title for more info)
Carousel Opens April 12th
My Fair Lady Opens April 19th
Children Of A Lesser God Opens April 11th
The Iceman Cometh Opens April 26th
Summer: The Donna Summer Musical Opens April 23rd
Harry Potter And The Cursed Child Opens April 22nd
Saint Joan Opens April 25h
*Editor's Choice*
Mean Girls Opens April 8th
I might be almost too gay to function because I cannot wait to see Mean Girls  on the Great White Way. The film, penned by Tina Fey, makes it's transition to Broadway, and fans are like totally freaking out. Fey had a direct hand in bringing this musical to fruition as she wrote the book for the show herself. Previews have already begun, and word on the street is that the show is a hit. Don't get slammed by the Regina George in your circle, check this one out!
Take advantage and make this month count, now that you have everything you need to champion through it! Suck it Carol.
Kygo and Whitney Houston's "Higher Love" Video is Full of 80's Fun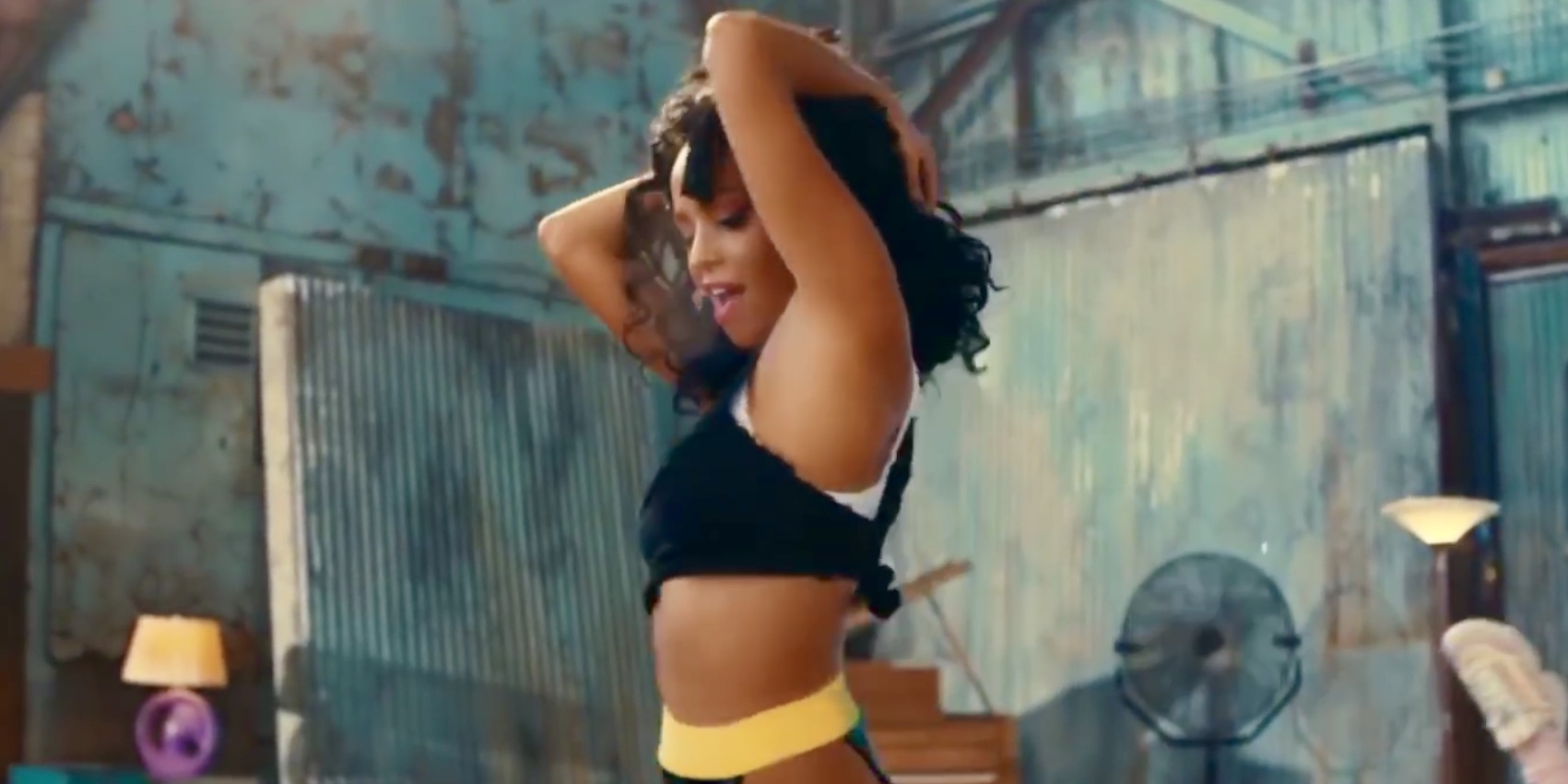 An eighties inspired dance number, a gorgeous ensemble, and the incomparable Whitney Houston come together for a fun flashback in the new video!
Houston had often performed Steve Winwood's "Higher Love" during her concert tour, and recorded the song thirty years ago. This summer, a new version re-mixed by Kygo hit the top of the dance charts.
The video stars Vanessa Morgan and Mason Cutler, both of whom are absolutely stunning to look at. See for yourself!
Compare and Decide: A Jury Decided Katy Perry's "Dark Horse" Copied Flame's Song "Joyful Noise." Do You Agree?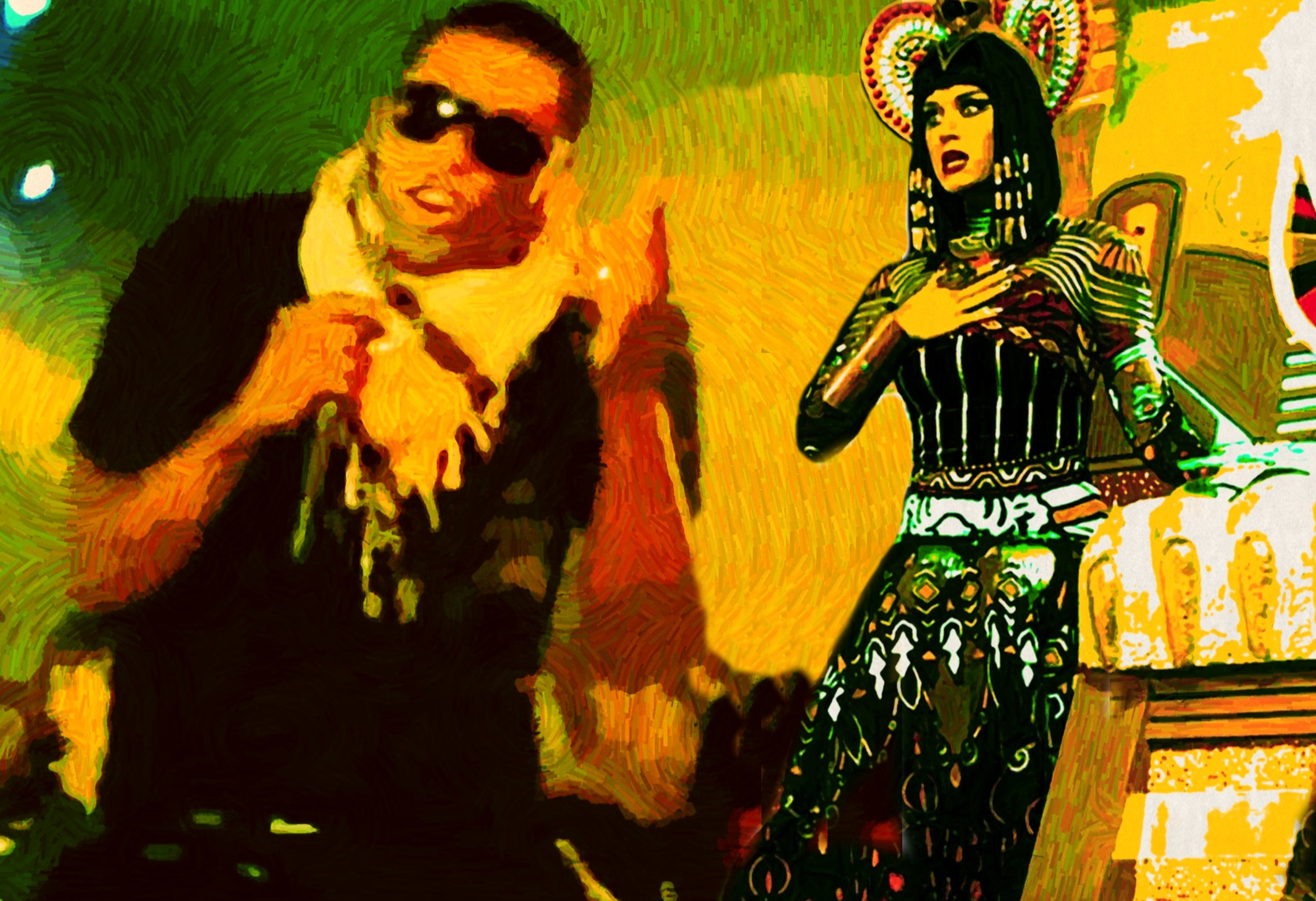 Katy Perry's got a Grammy nomination for her 2013 hit "Dark Horse." But a jury says the tune lifted a riff from a Christian rapper's 2009 song "Joyful Noise."
There's little doubt there is a part of the song that is similar in both tunes. The question is, how much will it cost Perry's camp. The jury was unanimous that there was some ample borrowing going on. (I'm paraphrasing.) And ultimately decided that Perry and her collaborators should pay him $2.78 million.
For your consideration, the two songs are below. Listen to at least a minute of both. You'll hear the part they're talking about.
The price of that little riff could be a high one. Last year, Robin Thicke and Pharrell Williams were ordered to pay nearly $5 million to Marvin Gaye's family over similarities in their 2013 hit "Blurred Lines."
Videos below.
Lizzo Is An Icon In The Making – And Here's Why
Mirror, mirror on the wall don't say it 'cause we know Lizzo cute. And by cute I mean extremely talented, gorgeous and totally inspiring!
A few months ago I was watching The Ellen Degeneres Show when I witnessed one of the most fun, exciting and awe-inspiring performances I've ever seen. Lizzo popped onto the screen in a sparkly, pink getup and began singing what would become her big hit song, "Juice," – I was immediately hooked (more like obsessed). During this performance she also jammed out on her flute alongside her plus-sized backup dancers and suddenly I knew I had been changed forever. I did some more research on the rapper/singer and found out I had been sleeping on this gem! Lizzo has been doing bad all by her damn self for years, having already released two albums in the past. I am suddenly mad at every single person who neglected to tell me to jump on the Lizzo train sooner! If you're like me and need a bit of catch up, I'm going to break down exactly why you need to know this icon in the making.
You can throw a stone in any direction and hit a triple threat nowadays. Lizzo's brings talents we have yet to see in the mainstream music industry.
If singing, rapping and dancing make Lizzo a triple threat, what does flute playing making her?!? A STAR THAT'S WHAT! Lizzo has displayed her abilities as a talented flautist, which is not an instrument you would necessarily think of in conjunction with the rap genre making this talent all the more extraordinary. Lizzo even used her flauting skills to compete (and defeat IMO) with Ron Burgundy. Not Will Ferrell, but Ron Burgundy.
Oh, and she can also twerk while playing the flute. 
As if playing the flute wasn't impressive enough, Lizzo can also twerk while playing. I really hope some high school kid is deciding to take band just so he/she can flutwerk their way around campus like their fav flautist, Lizzo.
Lizzo uses her platform to inspire and raise up everyone around her.
Lizzo uses her voice for more than just creating fire music, ya know. She uses her platform to defend the belief that beauty comes in all shapes and sizes. Her Twitter is filled with positivity and strong messages about acceptance.
MY MOVEMENT IS FOR EVERY 🗣BODY. IM LEAVING NO ONE EXCLUDED. "GOOD FATTYS" AND "BAD FATTYS" AND ANYONE ELSE WHO WANTS TO JUST FUCKING LIVE ARE WELCOME. NO TERMINOLOGY NO IDEOLOGY JUST FUCKING HAPPY PEOPLE IN MY MOVEMENT.

— |L I Z Z O| (@lizzo) March 4, 2019
Uhm…she's straight up gorgeous. 
We cant forget to mention that Lizzo is a straight up beauty queen. She is known to switch up her look but I've never seen a bad pic of this queen. To solidify my point, she is now officially the first, plus sized black woman to be featured in Playboy magazine!
Move over Avenger's, Lizzo has been in a comic book too!
Ok indulge the nerd in me on this one…Lizzo was even featured in a comic book!!! That's right, she has become so influential that even Marvel comics wanted a piece of the Lizzo-pie. Check out this shout-out in Unstoppable Wasp #4!
MY MOVEMENT IS FOR EVERY 🗣BODY. IM LEAVING NO ONE EXCLUDED. "GOOD FATTYS" AND "BAD FATTYS" AND ANYONE ELSE WHO WANTS TO JUST FUCKING LIVE ARE WELCOME. NO TERMINOLOGY NO IDEOLOGY JUST FUCKING HAPPY PEOPLE IN MY MOVEMENT.

— |L I Z Z O| (@lizzo) March 4, 2019
So now that you have become as obsessed as I have, you are probably wondering how you can get even more Lizzo in your life. Well lucky for you, her new album dropped TODAY! Her third studio album, Cuz I Love You, is available anywhere you listen to music and let me tell you, YOU WILL LOVE IT. The album is varied and showcases all of Lizzo's incredible range with some songs being upbeat and funky, and others being slowed down and heart wrenching. For a taste of what to expect, click below to listen to the title track of the album. If the new album still doesn't satisfy the hunger for more Lizzo, she's also on tour! You can click here for more info on tour dates.
Oh Lizzo…you are most definitely 100% that bitch.  
Like what you read? Follow @ChrisSiretz on Twitter and Instagram