POP TV: Hold Onto Your Broomsticks, 'Charmed' Reboot Will Bewitch Us This Fall
It's back witches!  The official sneak peek of the Charmed reboot dropped today and it has me wondering if the "Power of Three" will make magic yet again.
The original Charmed premiered back in 1998 and ran for 8 solid seasons. Like many supernatural shows, the series grew a strong fan base and continues to have a cult following. As a chubby preteen I desperately followed the show hoping that some magic potion would help me get invited to the popular kids' table at lunch…The show had three, strong, beautiful, leading ladies who used their magical powers to literally fight the evils of the (under)world, all while juggling the intricacies of sisterhood, careers, and love. TBH I mostly watched to fantasize about moving things with my mind…as a little porker, I often dreamt about never having to move from my couch ever again. Nevertheless, the show was a staple in tv watching for millions each week and has all of us enraptured by the sister witches played by Shannon Doherty, Hollie Marie Combs, Alyssa Milano and Rose McGowan.
The 2018 reimagining of the show is not quite a reboot like some have suggested. The reboot phenomenon that is happening now usually has the original actors reprise their roles as older versions of what they once played. With the Charmed reboot, none of the original actors will appear, the characters from the original do not exist, and the storyline has even been altered. The original told of three sisters who discovered they were witches after the death of their grandmother. After season 3, one sister died and the remaining two learned that they had a half sister who helped reconstitute the power of three. In the remake, two sisters discover they are witches when their mother dies. After the mother's death, the two girls meet their estranged sister, whom they never knew existed. On top of that, the original three sisters had the gifts of telekinesis, time freezing and premonition respectively. Telekinesis and time freezing will still be a part of the new trio's powers, but the third sister will have the ability to read minds instead of seeing the future. The first and last names of the characters have changed, as well as where the witches live. The biggest change perhaps, is the ethnicities of the witches, with the original being white and the reimagined being Latina.
The new version will star Madeleine MantockMel as Macy,  Melonie Diaz as Mel, and  Sarah Jeffery as Maggie Vera. And while I love the idea of three women of color taking on the leading roles, I do think I am going to miss the original witches I fell in love with way back when. Many fans feel the same way,  so much so that there was the #StopCharmedReboot was created to try and petition against the remake. Original witches Combs and Doherty have spoken out against the new series claiming to be offended that the series has been rebranded as "feminist," implying that the original was not. Combs also voiced her opinion that the new reboot should have a new title since it has nothing to do with the original show.
Here's my dilemma: the trailer looks really good! The show looks well scripted and the special effects seem well produced. But Piper was my favorite, so I kind of agree with Combs (who played Piper), in that this new show isn't really what I watched all those years ago. I guess only time will tell if this series will be another long running hit, or just a one season wham-bam-alakazam. Take a look at the trailer below and see what you think!
Charmed will air on the CW, Sunday's this fall.
VIDEO:Rolled Ice Cream, Cheetos Bagels And Grasshoppers Are Just Some Of The Unusual Things Brian Balthazar Has Eaten On 'The Wendy Williams Show'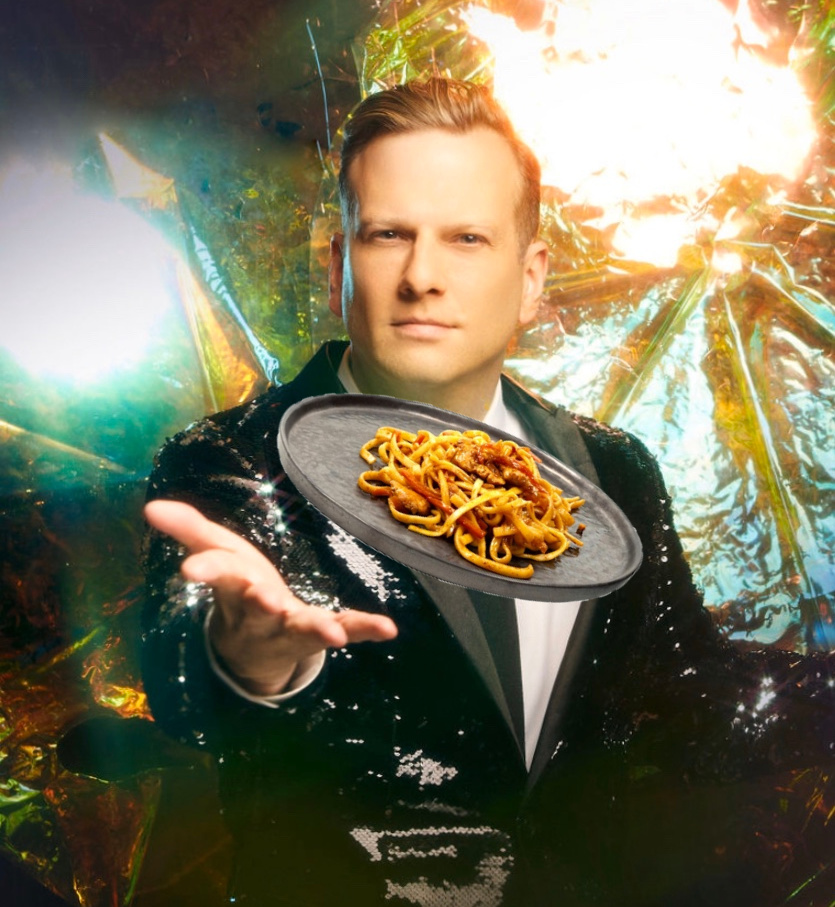 You've seen pop culture expert, Brian Balthazar, appear on The Wendy Williams Show quite a bit over the last few years. He even co-hosted the show on three separate occasions. It wasn't until his last visit where he and Jason Biggs chowed down on a KFC Cheetos Chicken Sandwich that it hit me: Being on the daytime talk show makes Brian Balthazar hungry!

The proof is in the pudding…pun definitely intended. Carla Hall made sure to bring some snacks for Brian when they cohosted together.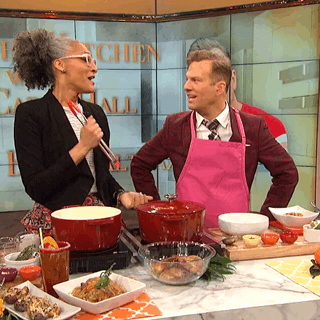 Sure, Wendy is known for telling us to "grab a snack and come on back"…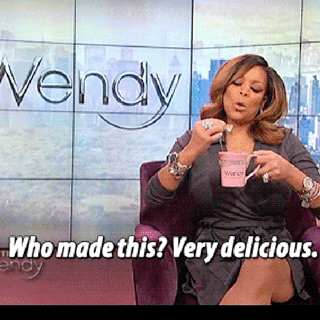 But you'd have to be absolutely famished to want to eat fish sliders at 10am.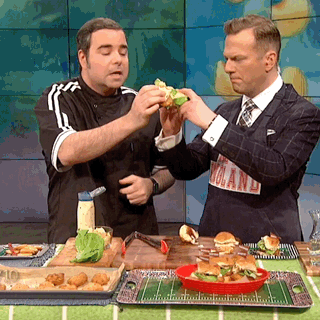 He's gotten so hungry he resorted to eating GRASSHOPPER TACOS on the show!

Could it be that Brian isn't actually hungry though? Could he just be a brave soul willing to be the taste tester so we don't have to? Could my theory be flawed?!
I suddenly feel like maybe we owe Brian a big thanks…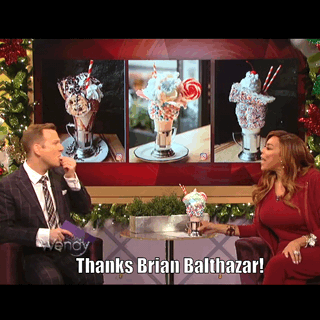 Either way, it's fun to watch! Click below to take a look at a compilation of all the fun stuff Brian Balthazar has eaten on The Wendy Williams Show!
Can't Go Out? Here's Six Ways You Can See The World Right From Your Very Own Home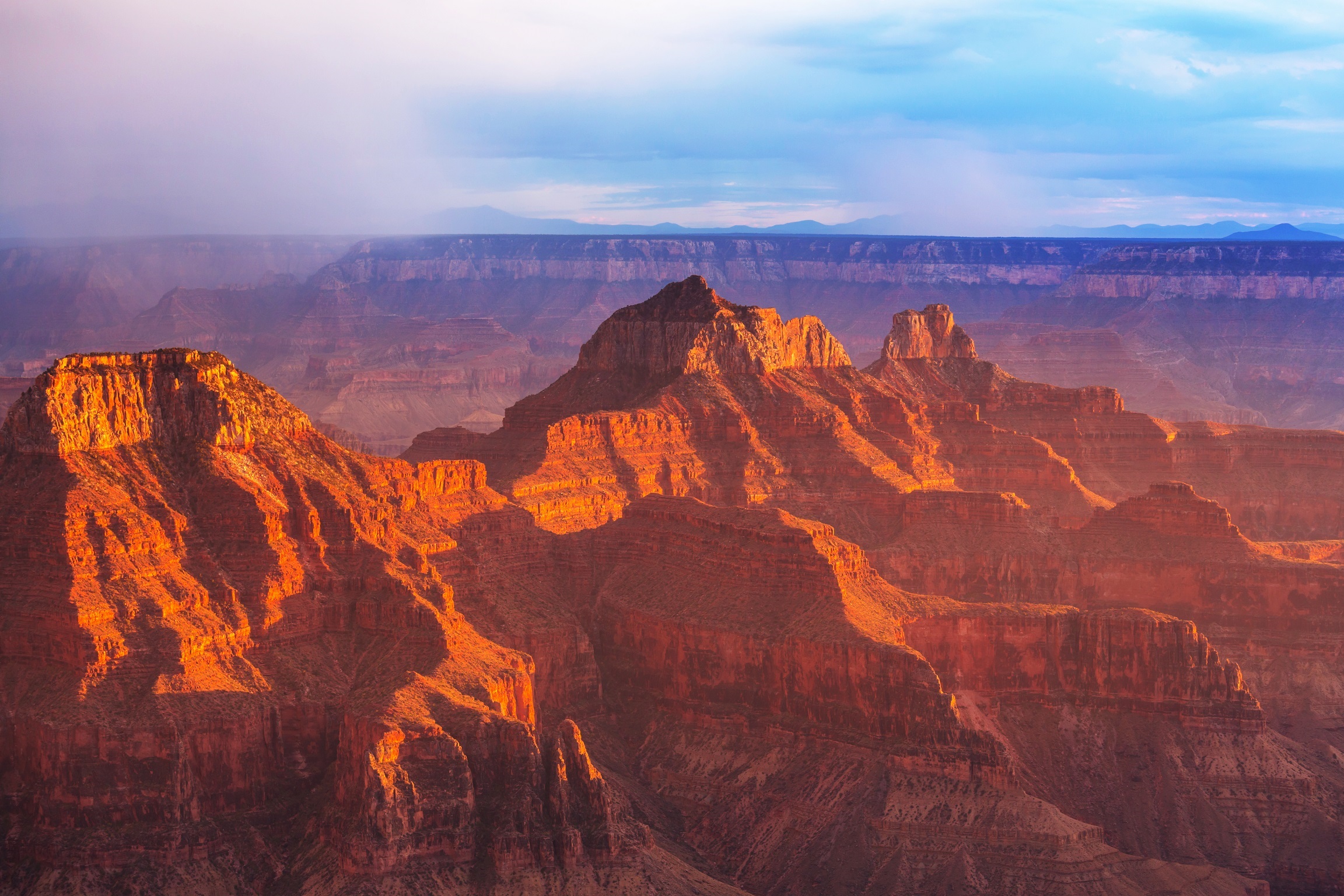 Turns out there are plenty of ways to beat the boredom blues!
Countries around the world are being asked to practice social distancing amid the coronavirus pandemic. Most businesses, attractions, theaters and museums have been closed down to help prevent the spread of the virus. Just last night here in the U.S., it was announced that the self-quarantine guidelines are to remain in place until April 30th of this year. Another month at home doesn't have to mean another month of carb-loading and channel flipping though! There are actually quite a few ways to keep your brain stimulated during these unprecedented, sedentary times. Below you will find six ways to experience the world from your very own house…and don't worry, I wouldn't put anything on this list that would require changing out of your comfy sweats.
Virtually experience the happiest place on Earth.
Safe to say we can all use a little happiness during these troubling times so why not turn to the home of happiness itself, DisneyWorld. YouTube channel, Virtual Disney World, offers dozens of 360 degree videos that allow you to virtually experience DisneyWorld attractions, shows, hotels, monorails, trains, boats, park areas and more. These videos are fully immersive meaning you simply pan your VR-headset, phone or tablet in any direction to experience all of the excitement happening around you. Now, you can relive the magic you've loved your whole life anytime from anywhere! *Giant turkey leg smell not included….unless you're actually cooking turkey legs while watching these videos, in which case I applaud your commitment.
Tour a national park on Google Earth.
Take a hike…well sort of. Hiking is a fun activity that can be done alone or with very few others, remember we are in socially distant times, but making your way to a trail might be a challenge these days. Public transportation schedules have been drastically altered and even if they weren't, a crowded train or a bus just sounds like the breeding ground for some heinous germs right now. You could try to carpool but again…germs! You can avoid any viral risk by simply checking out one of the 30+ virtual hikes on Google Earth. Last year, Google Earth released virtual tours of some of the most beautiful parks in the country. Grand Canyon National Park, Redwood National Park, Everglades National Park and so many others are featured in this exciting experience. On your "hike" you will see some of the most breathtaking trails and views these parks have to offer. Best part? You don't need bug spray.
Check out some of NYC's finest street art.
It's hard to feel particularly cultured when you're wiping the crumbs from your second lunch off your overly worn pajamas. With that being said, we should not let our love for the arts fade like our flannels have. Instead, check out some of New York's coolest street art via Google Arts and Culture. Their online experience 9 Amazing Street Art Murals In New York provides a fully immersive, virtual tour of some amazing art. In this tour you will see stunning artwork from prolific artists such as Eduardo Kobra, Keith Haring, Banksy and more. No need for a MetroCard to see these murals which is great because now you can put that $2.75 towards your next Seamless order.
Sing along while streaming your favorite Broadway shows.
Broadway has taught us all how defy gravity but now it's helping us defy boredom too! Theater has been the perfect vehicle for escapism since it's inception and now you can escape without even leaving your home! BroadwayHD is a streaming service that began broadcasting beloved Broadway shows back in 2015. With over 300 shows in their catalog, you can belt along to all of your favorite shows without having to worry about being escorted out of a theater. The platform is currently offering a free 7-day trial along with a very affordable $8.99/month plan. A one-year subscription is still cheaper than tickets to just one broadway show!
Virtually wander through some of the most impressive museums.
Staring at the same four walls of your apartment for weeks on end definitely won't keep your mind stimulated, trust me I know. Combat the brain laze by learning about some of the world's most fascinating arts and histories. Many of the world's finest museums are offering virtual tours that provide users with a fully immersive experience. Never made it to that dream trip to Paris? Tour the Lourve from your couch! Embarrassed by how out of breath you were when you finally climbed all of those stairs getting into The Met? Skip the stairs and see it all online! Never perfected that English accent? That's ok, no one will hear you on this virtual tour of The National Gallery in London! There are dozens of museums providing these tours and you can find most of them through a quick internet search. I listed a few below because this is the most brain stimulation I plan on having today.
Natural History Museum, London
Go to a house party.
NOT LITERALLY!!! We all know with the social distancing guidelines the last thing we should do is host a house party. To remedy our social urges is the new digital platform called HouseParty, which allows users to throw virtual parties with their friends. Like on many other live-streaming apps, HouseParty allows you and your friends to simultaneously FaceTime. What makes this app special, however, is its gaming feature. With HouseParty you and your friends can choose from a variety of party games to play all while maintaining a safe distance. The app is available for iOS, Android, macOS, and Chrome and is truly putting a new twist on classic pajama parties.
Be sure to try something new today otherwise you might just go crazy. We are living in unprecedented times so we might as well try some unprecedented ways of entertaining ourselves. Stay safe out there and stay socially distant…only physically of course!
Like what you read? Follow me on Instagram
AWWW: A Rescue Team Of 9 Was Needed To Rescue 1 Adorably Chubby Rat
Over in Bensheim, Germany a rotund rodent got herself into a jam when she tried to squeeze through a hole of a manhole cover only to get stuck…and honestly, I can relate. When I was 8 years old I tried to squeeze my thunder-thighs-in-training into a children's swing and it took my dad and three other grown men to get me out. I am the German fat-rat!
Volunteer firefighters were called when a young girl noticed the fat rat was stuck and no time was wasted to help the poor critter. Eight firefighters and at least one animal rescuer appeared on the scene to safely extract the chubby critter. Animal rescuer Michael Sehr told BBC "She had a lot of winter flab and was stuck fast at her hip. There was no going forward or back." When asked why anyone would even want to save something so many are repulsed by Sehr said "Even animals that are hated by many deserve respect."
Alls well that ends well! Hopefully no authorites will be needed to help me shimmy out of these skinny jeans I thought looked cute this morning…in the meantime, check out the entire rescue below!