Avril Lavigne is Back, and Showing Skin in New Music Video!
It's been a while since her last hit (and four years since her first single), but Avril Lavigne is back, and she's brought a new video with her!
The video for her first single/anthem, "What the Hell" hit the web on Sunday. Take a look below to see a little more skin and sexiness from the punk princess.
Demi Lovato's Live Performance Of "Anyone" May Be The Most Vulnerable You've Seen
Demi Lovato's performance of her new single at the 2020 Grammy's was her first time singing on TV since suffering a drug overdose in 2018. It may be the most dramatic, vulnerable performance you've ever seen.
Lovato choked back tears at the start, spilling out her emotions through the song, which was reportedly written just days before she was rushed to the hospital.
The performance is raw, emotional and heartfelt.

Lil Nas X Shares An Inspiring Video From A Year Ago AND One Today, Before & After "Old Town Road" Made Him A Millionaire.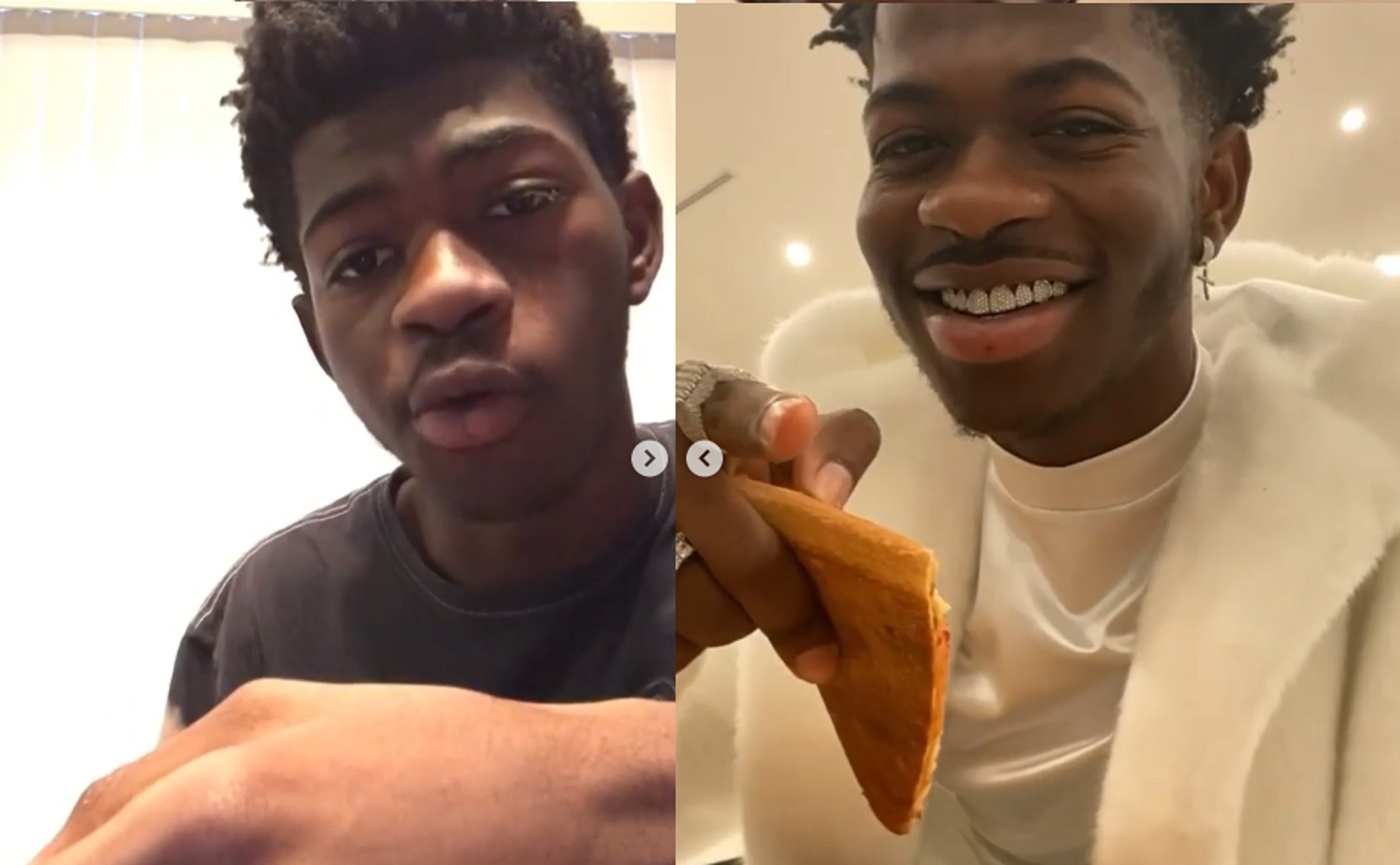 In two videos dated January 8th, exactly a year apart, Lil Nas X eats pizza – in the first, from 2019, he talks about the recent release "Old Town Road" and says "it's doing pretty f*ckin' good."
He notes that he's still building a following, with just 3 thousand instagram followers, 2 thousand youtube followers and less than 1 thousand spotify followers.
He says he'll check back a year from then. In the second video he checks back in, now 2020, looking noticeably richer and happier – noting he now has 5 million instagram followers, 8 million youtube followers and 30 MILLION spotify followers. He thanks his fans, and signs off.
Old Town Road has sold more than 1.5 million digital copies in the United States as of December 2019. The single topped the Hot 100 for nineteen consecutive weeks from April to August 2019.
How's that for inspiring?
For more pop culture and entertainment, follow @BrianBalthazar on twitter!
POLL: Justin Bieber Releases New Single "Yummy" Four Years After His Last Album. What Do You Think?
In less than a day, the single has hit number one on the iTunes charts and the lyric video has gained more than five million views on YouTube.
I'll be honest, I've never been a fan of the word 'Yummy" when used by anyone old enough to vote. It just creeps me out.
The song is presumably about having sex with his wife Hailey Baldwin, although he doesn't specifically name her. Let's hope it's about her, because it's definately about having sex with someone.
Watch the lyric video, have a listen and cast your vote in the poll below!