POP Video: Casey Heynes' Bully, Ritchard Gale, Speaks Out…Says He Was Picked On
Moments ago, we posted the first interview with bullied teen, Casey Heynes.  Well, it turns out that Casey's bully also gave an interview to show his side of the story.
12-year-old Ritchard Gale sat down with Australian show "Today Tonight", saying that with those 40-seconds of video, he has now turned into the bad guy when he shouldn't be.  He says that what the camera failed to capture was Casey had provoked him. Ritchard says:
"He was like 'go to class' and calling me an idiot and stuff. And I didn't like it. And he pushed me and stuff and ran down to the front of the office and that's when I hit him,"
When asked what he'd like to say to Casey, the 12-year-old said he did not realise that Casey had been a victim of bullying.
"Sorry that I picked on him and I didn't know that he'd been bullied his whole school life,"
But the question is…does that, among many other answers, sound genuine, or is this just a boy and family taking advantage of the media spotlight and trying to clear their name?  Check out the interview below, and let us know what you think!
CAUGHT ON TAPE: Ryan Seacrest Falls Out Of His Chair On Live TV, Goes Viral
Ryan Seacrest was just trying to catch a flying beach ball. What he caught was the stage floor. This is why people watch live TV…anything can happen, and when it does, you can't tape it over again! Let's see how he feels tomorrow because that looked like it could have hurt! (Is it just my imagination or does it look like his ankle might have gotten caught in the chair?)
Video of Taylor Swift On Painkillers, And Her Reaction To It, Is Adorable.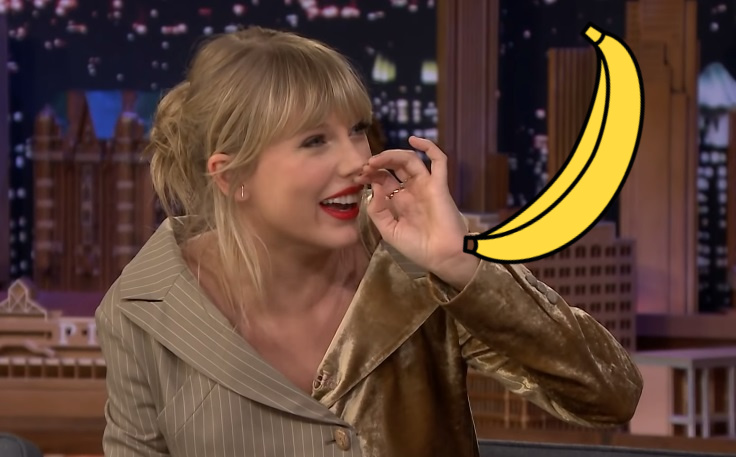 Jimmy Fallon played the ultimate trick on Taylor Swift… somehow managing to get video her own MOTHER took of her after getting Lasik surgery. The result, which captures Swift having an emotional moment over a banana, was played before her eyes on The Tonight Show.
Her reaction is just another reason to love Taylor Swift.
WATCH: Ducks Adorably Eat Peas With The Same Terrifying Fervor As Piranhas Eating Meat
I've never seen ducks eat peas before, but now that I know, I would never get in their way.
Seriously, I've never seen ducks eat peas before, but now that I know, I would never get in their way.
A imgur user named Conniverse has ducks. We're used to feeding ducks when we were kids, things like bread, etc. and that's not a great thing. Ducks need nutrition too, and it turns out peas are just the thing. And GOD do they love them. Get out of their way! They're cute, but holy hell.