Whoopi Goldberg was High When She Won Her Oscar!
So apparently Whoopi Goldberg isn't too happy that an old video from August of 1992 (almost 20 years ago) is flying around the internet, showing her admitting that she was stoned when she accepted her Oscar for GHOST.  In the video, she goes into full detail, saying:
"Smoking cigarettes and pot every now and then are my habits. And I thought, 'I've got to relax.' So I smoked this wonderful joint that was the last of my home grown,"
The video, shot during a voice-over session for THE PAGEMASTER, has a bit of an anecdote, when Goldberg reveals she was so surprised by her win that she was worried about getting onstage.
"When he [presenter Denzel Washington] said my name and I popped up, I thought, 'Oh f—… okay, up the stairs… around to the podium… there's millions of people, pick up the statue, get the statue,"
And almost as though she knew the tape would go public, Goldberg added a nice little PSA to cap off the end:
"I know you're not supposed to admit that you smoke pot, but I don't drink alcohol. Just because I do it doesn't mean you should."
Check out the video below, and at least chuckle at how it really it true that no matter what you think is said in private, it could always come back…even twenty years later.
CAUGHT ON TAPE: Ryan Seacrest Falls Out Of His Chair On Live TV, Goes Viral
Ryan Seacrest was just trying to catch a flying beach ball. What he caught was the stage floor. This is why people watch live TV…anything can happen, and when it does, you can't tape it over again! Let's see how he feels tomorrow because that looked like it could have hurt! (Is it just my imagination or does it look like his ankle might have gotten caught in the chair?)
Video of Taylor Swift On Painkillers, And Her Reaction To It, Is Adorable.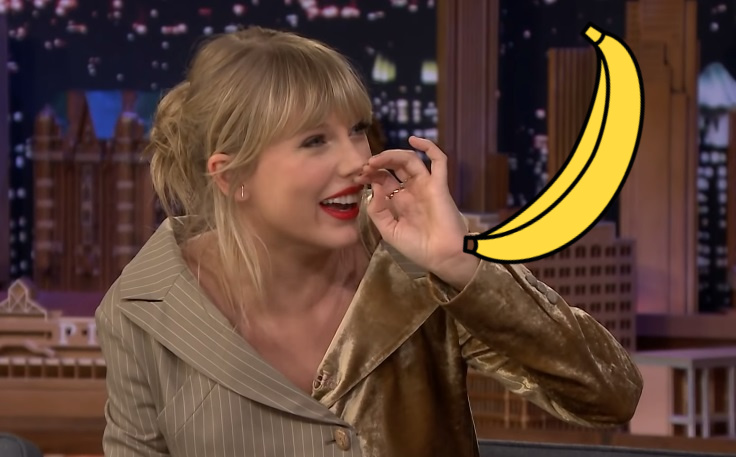 Jimmy Fallon played the ultimate trick on Taylor Swift… somehow managing to get video her own MOTHER took of her after getting Lasik surgery. The result, which captures Swift having an emotional moment over a banana, was played before her eyes on The Tonight Show.
Her reaction is just another reason to love Taylor Swift.
WATCH: Ducks Adorably Eat Peas With The Same Terrifying Fervor As Piranhas Eating Meat
I've never seen ducks eat peas before, but now that I know, I would never get in their way.
Seriously, I've never seen ducks eat peas before, but now that I know, I would never get in their way.
A imgur user named Conniverse has ducks. We're used to feeding ducks when we were kids, things like bread, etc. and that's not a great thing. Ducks need nutrition too, and it turns out peas are just the thing. And GOD do they love them. Get out of their way! They're cute, but holy hell.